Amidst politicians making bizarre comments on women and how they should be treated, 'Delhi men' with their 'tainted' image, and men in general in our country, here is one man who is not afraid to speak his mind.
Delhi's Women and Child Development Minister Sandeep Kumar is a man of few words. But when he speaks, he makes sure he makes sense unlike most politicians these days. At a Women's Day event held at the Delhi Secretariat recently, the 34-year-old proudly thanked his wife Ritu for the "sacrifices" she had made for him, reported the Indian Express.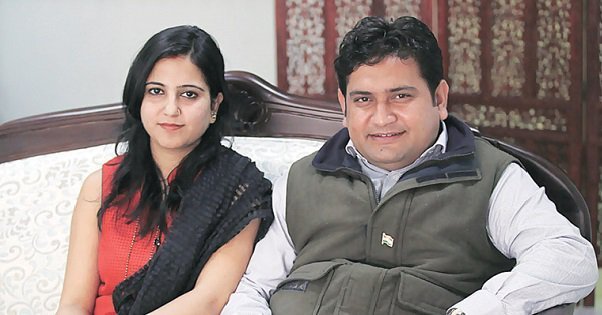 Kumar got a tumultuous applause for the same and was also quoted as saying, " Main roz subah inke pair chhoota hoon (I touch her feet every morning)."
Kumar told the Indian Express that he has been following the practice ever since he got married in 2011. "Sometimes she says 'khoob tarakki karo (be very successful)', but mostly she just smiles, he said, as his wife added that she can only smile and wish him success and good luck.
Interestingly, the minister grew up in Haryana, the state with the country's lowest female sex ratio in the 2011 Census.