It's a long way to the Rajouri Garden pocket in West Delhi in search of Tara Balgopal. She greets us at the door – her skin feels crinkled like crepe silk as she reaches out to me for support. And she carries the weight of 84 years, alone, with all the grace of an accomplished dancer, as she was for most of her life – made up, under brilliant arclights, a goddess on the stage.
The ghost of this goddess now lives in a house that is haunted by yellowing memories, framed and looming over us or staring with stony eyes. It almost seems like these pictures and statues she has is what holds her house and life together, despite the pungent smell of mould, and paint crumbling like a rare skin disease. She seems uncomfortable opening up her house to people, or it could be the sadness in her eyes.
But like a Pavlovian reflex, when the camera trained its eye on her she transformed in a flash of bright eyes, a toothless smile and a glimpse of the 'tulip' as family friend, Lord Mountbatten addressed her.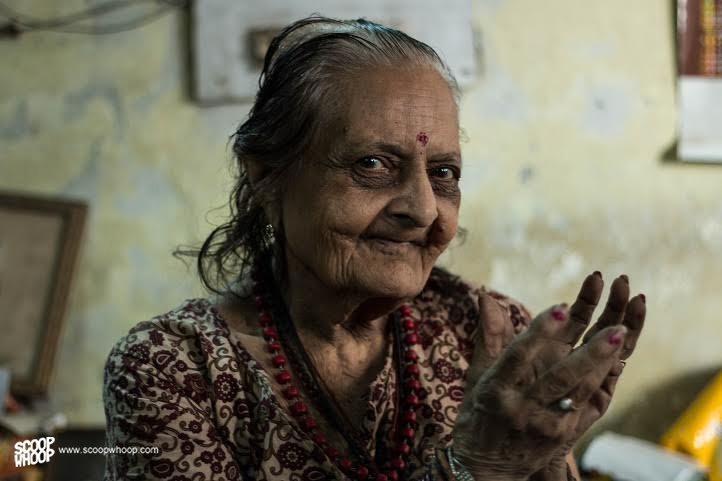 Photo: Sneha Mitra for ScoopWhoop
"I have been dancing from my mother's womb"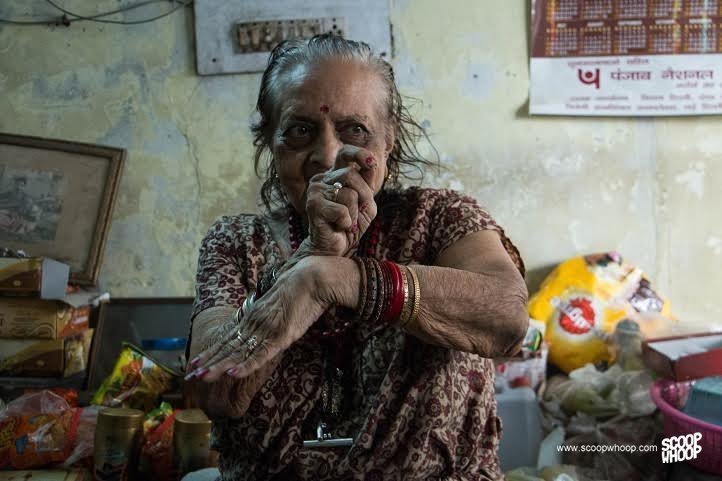 Photo: Sneha Mitra for ScoopWhoop
She says without pride or modesty, but simply as a matter of fact. Tara has lived in Delhi since 1960 – a dancer trained in Bharatnatyam, Kathak, Mohiniyattam, Odissi, and a little bit of Manipuri if she really had to. Her first performance was at age 2.5, which classifies her talent as prodigious, and she has since taught dance to Hema Malini (at the age of 8) and Maria Sharapova.
A postage stamp was released after she performed in Parliament in 1962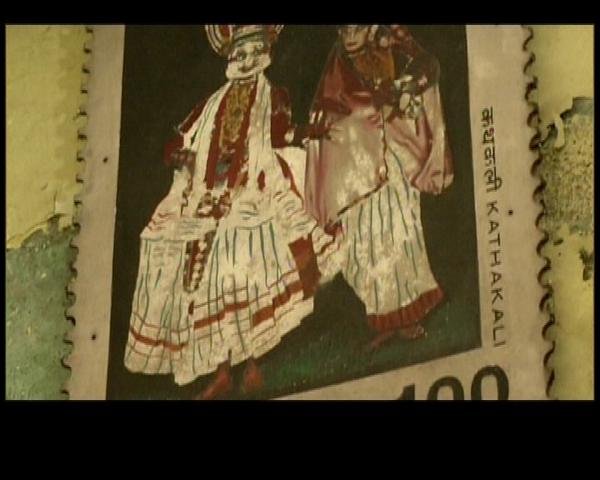 Source: Scoopnest
Tara was close to the Nehru-Gandhi family, a favourite of Jawaharlal Nehru, had weaving competitions on the charkha with Mahatma Gandhi, and was close friends with Indira Gandhi and Nayatara Sahgal. She was also recognised as a reader of English at Rajdhani College, Delhi university, and has featured in the college 'hall of fame'.
She has received support from people around her but has not found representation in court.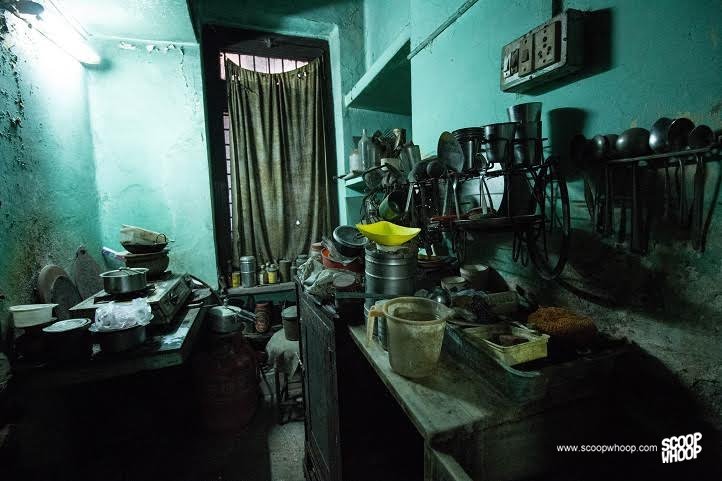 Photo: Sneha Mitra for ScoopWhoop
Tara held the post of reader of English at Rajdhani College, Delhi University, when without notice her salary was reduced to Rs. 415, which was how much a lecturer was getting paid at the time.
After she retired in 1968 the university refused to pay her dues which now will amount to more than 2 crores, to make things worse the university refuses to acknowledge her years of service because they have apparently misplaced her files. That was the beginning before things started to go downhill, the case has dragged on for 20 years, in a way that only our justice system can. While the show of support has been scattered – students visit now and again, and old colleagues help her out with small sums of money that they were able to collect – and as much as Tara appreciates it, she still hasn't found representation in court.
Things deteriorated further after her husband's death.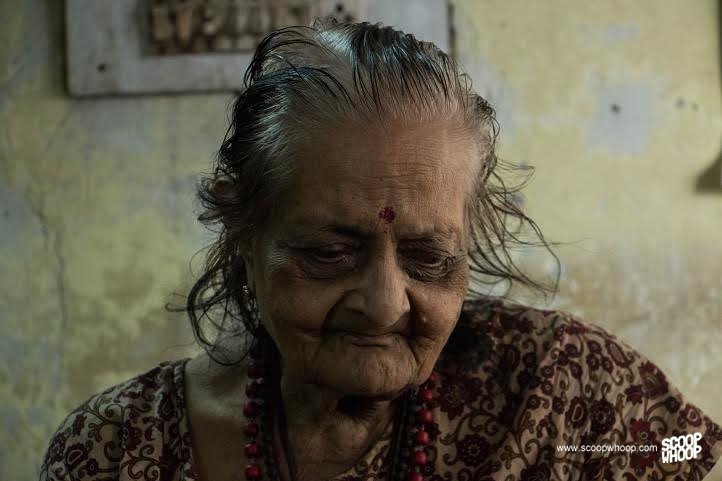 Photo: Sneha Mitra for ScoopWhoop
Tara remembers her husband, a chartered accountant as tall, dark and handsome. When he passed away four years ago Tara says she lost the will to fight. Banks confiscated her money as the accounts had not been operated post his death, and the burden of the injustice took a toll on her and her house. Burglaries had become frequent, one time she says, a thief came into the house and went through her things looking for loot, all he found were piles of files and papers. When the man realised her condition he in turn left her Rs. 200 before he left.
"Sheila Dixit called me when she was elected Chief Minister a third time."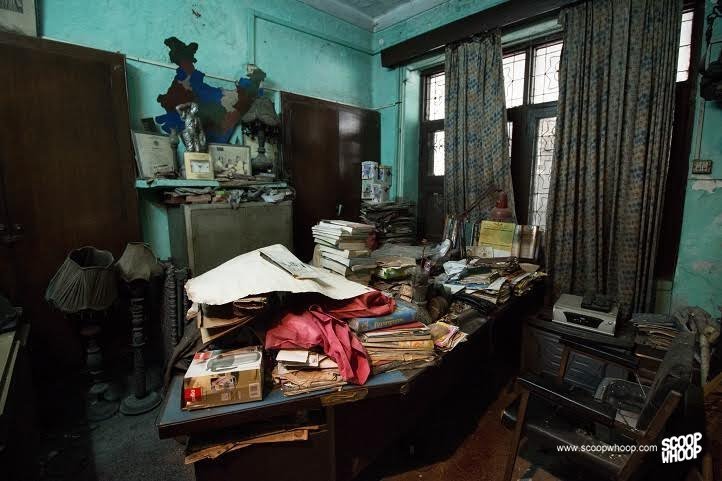 Photo: Sneha Mitra for ScoopWhoop
By Tara's status and her proximity to the political brass at the time she recounts Dr. Sarvepalli Radhakrishnan as a friend, he wrote the foreword for one of her book which remains unpublished, gathering dust along with several others she had written. She even had a close association with Sheila Dixit when they were in college, the ex-CM studied History while Tara read English. Dixit even called her after the third time she was elected CM, jubilant and promising Tara that everything would get better without doing anything about it.
"Art is my certificate."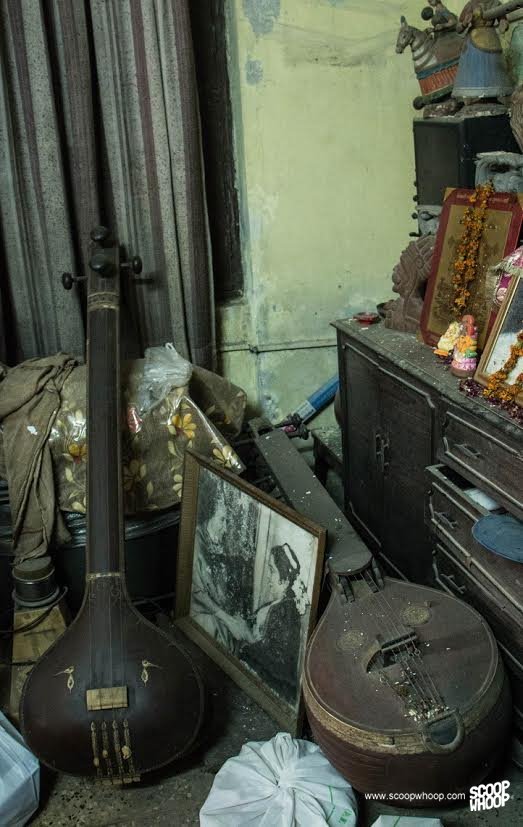 Photo: Sneha Mitra for ScoopWhoop
Tara missed many an opportunity because she did not have the documents or certificates proving her expertise. "I don't have any certificate, my art is my certificate, and all the accolades I received from the media are my testimonials." She is also grateful to the media for bringing her issues out to the world. "I cannot fight the same way I used to, I have in-laws but they are well settled people, busy doctors and scientists living abroad, I don't get any help from them."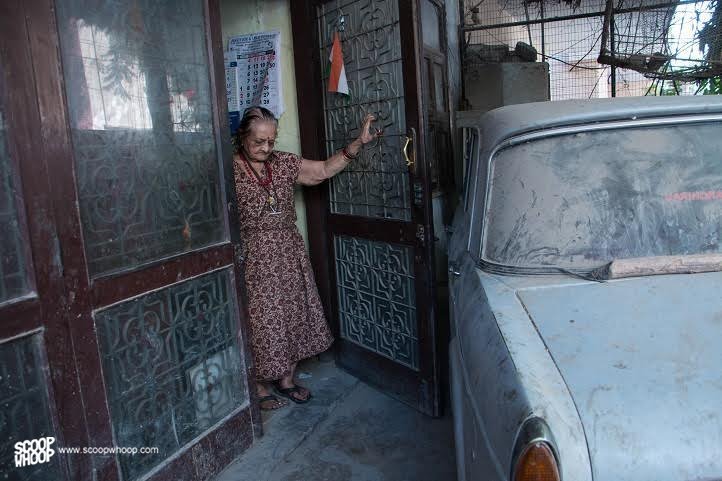 Photo: Sneha Mitra for ScoopWhoop
Help Tara live the life she deserves
In the interest of Tara Balgopal, local good samaritan Nikhil Sarup has set up a fundraising campaign for her and has managed to collect a tidy sum of Rs. 3 lakh in 48 hours. He is the co-founder of LawRato.com, a legal advice startup in Delhi, and will provide her with free expert legal advice and counsel, through Advocate Jaspreet Singh Rai, a renowned lawyer in the Delhi High Court. They are fighting her case pro-bono, against the college, bank and insurance company. You too can help by making your contribution here .