Much has been said about the recent #MeatBan imposed in Maharashtra because of the annual Jain festival, Paryushan, and people have been quick to react and criticise the government's decision.
After voicing opinions on social media, people have now taken to the streets to express their resentment and seek removal of the ban. However, the Raj Thackery-led Maharashtra Navnirman Sena (MNS) protested in a rather bizarre way.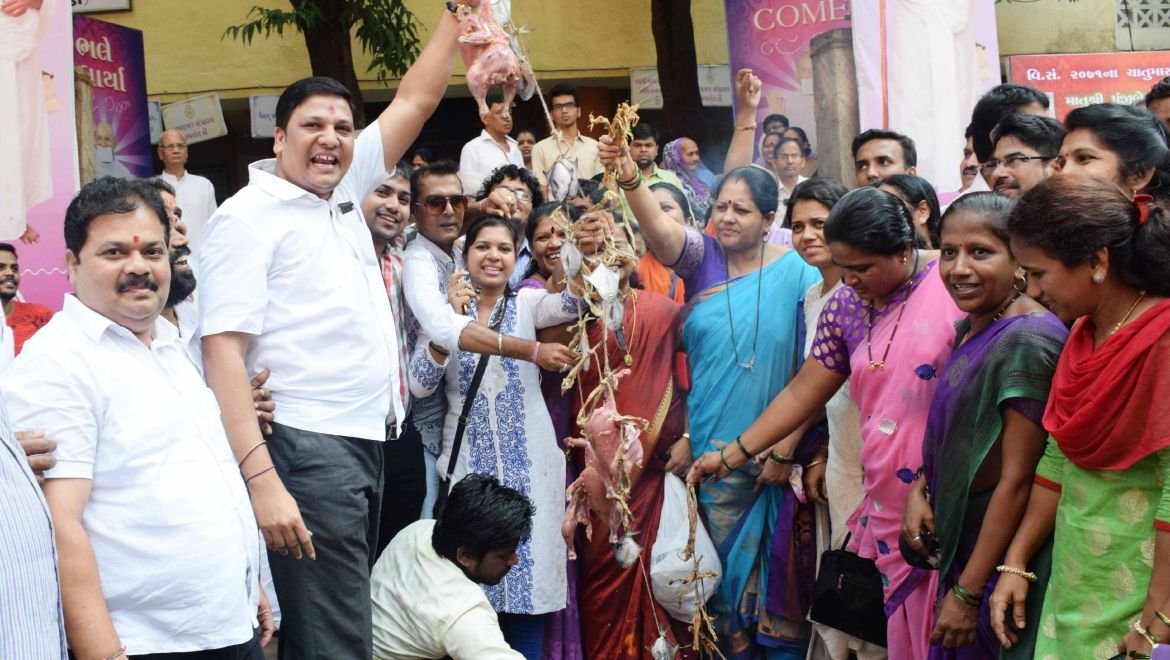 The Thane unit of the organisation protested by displaying torans made out of meat right outside a community hall of the Jain Community in Vishnu Nagar where the festival was going on. They even tried to cook non-vegetarian food right in front of the hall's gate.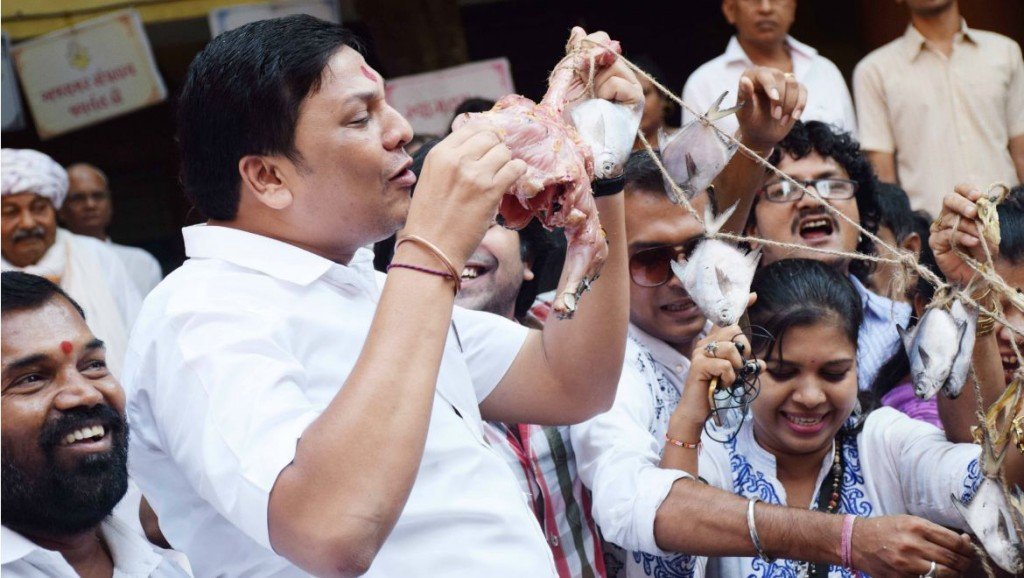 MNS chief Thackeray told Thane Mirror that the Jains cannot decide the policies of the state and vowed his party's support to anyone willing to sell meat. "The Jains will not decide what will happen in Maharashtra. Digamma Jains roam naked showing their body, if that is okay then why is this meat ban issued in the state."
Following the ban or protesting it is a personal choice. However, protesting like this is downright disgusting, don't you think?