If you have ever been witness to an Indian wedding, you'll know exactly why they call it a 'big fat Indian wedding'. Indian weddings usually go for several days and the guests are treated to a lot of emotional and extravagant experiences. While marriage is sacred, some Indians don't miss a chance celebrate with all that they have.
Here's a countdown of 9 Indian weddings that were so expensive, they redefined the 'big' and 'fat' of Indian weddings:
#8
Who : Gaurav Assomull (CEO of Marigold Group) weds Kajal Fabiani's
Venue : Monaco
Cost : ₹45 crores
In 2011, Gaurav Assomull, the CEO of Marigold Group, and Kajal Fabiani's wedding was held in Monaco. Luxurious hotels were selected all over the place. The sangeet had a performance by Sukhbir whereas the guests at the wedding were treated to a four course dinner and a hip hop concert by Akon.

#7
Who : Vikram Chatwal (hotelier & actor) weds Priya Sachdev (model & investment banker)
Venue : Mumbai, Udaipur and Delhi
Cost : ₹100 crores
The marriage of American hotelier and former actor, Vikram Chatwal and model and investment banker Priya was a luxurious soiree. The Chatwal family arranged for private jets to pick up their guests from different corners of the world. Naomi Campbell, King Khan, Lakshmi Mittal, Prince Nicolas of Greece and the son of the late Shah of Iran also attended the event. 50,000 kilos of flowers and 3000 candles went into the decoration of the wedding venue.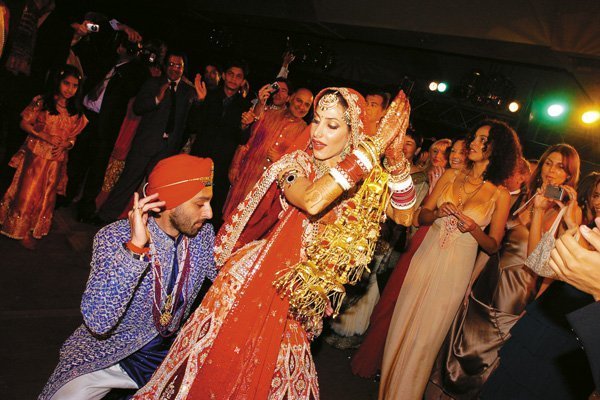 #7
Who : Mallika Reddy (granddaughter of GVK Group founders) weds Siddharth Reddy's
Venue : New Delhi
Cost : ₹100 crore
This wedding was no less than a Bollywood extravaganza. Real jasmines were used to make chandeliers for the wedding of GVK Group's GV Krishna Reddy's granddaughter Mallika Reddy . Amitabh Bachchan attended the wedding and it is said that it had the most exquisite designer wear under one roof. There was a huge buzz around the wedding all over Twitter and India.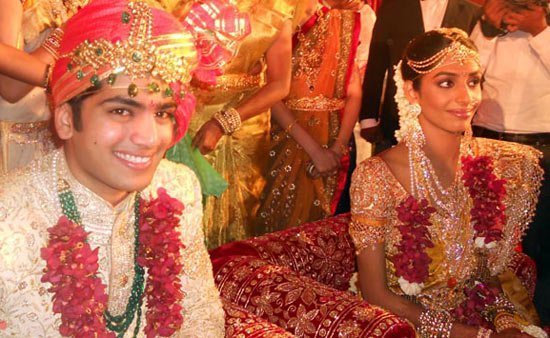 #6
Who : Payal Bansal (daughter of real estate developer, Basant Bansal) weds Deepak Kanodia's wedding
Venue : Turkey
Cost : ₹100 crores
Real estate developer Basant Bansal's daughter Payal Bansal had an extravagant wedding in Turkey. The evening became an extravaganza with the performances of Bollywood celebs like Celina Jaitley and Eesha Koppikhar. 30 cooks and 130 assistants were flown to Turkey to greet the guests with authentic Indian cuisine. Indian decorators were also taken all the way to Turkey to decorate the venue with flowers.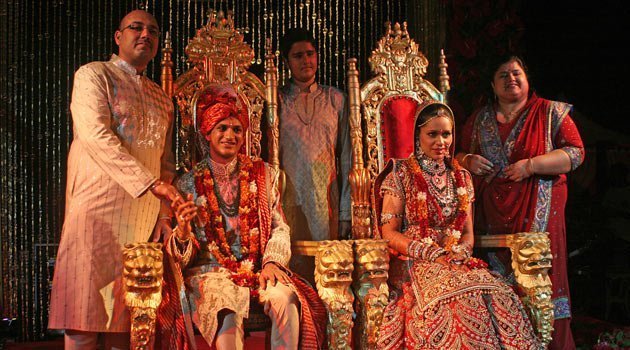 #5
Who : Vineeta Agarwal (daughter of UK based billionaire, Pramod Agarwal) weds

Muqit Teja's

wedding
Venue : San Clemente Island, California
Cost : ₹130 crore
UK-based billionaire, Pramod Agarwal chose the 17 acres of San Clemente Island for his daughter's wedding. It was an extravagant affair with the major highlight being Shakira's performance at the wedding.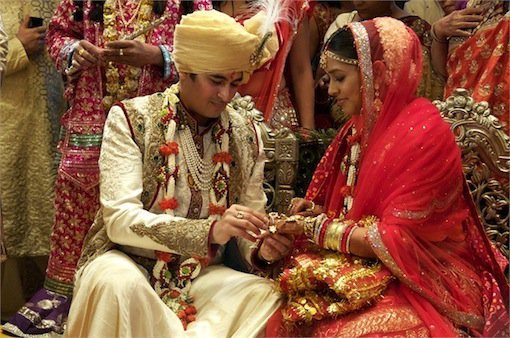 #4
Who: Lalit Tanwar (son of Congress minister, Kanwar Singh Tanwar) weds Yogita Jaunapuria
Venue: New Delhi
Cost : ₹250 crores
Congress Minister Kanwar Singh Tanwar's son, Lalit's wedding to Yogita Jaunapuria took place in 2011 in Delhi. The son of the minister received an outrageously expensive wedding gift, which was a Bell 429 helicopter from his in-laws.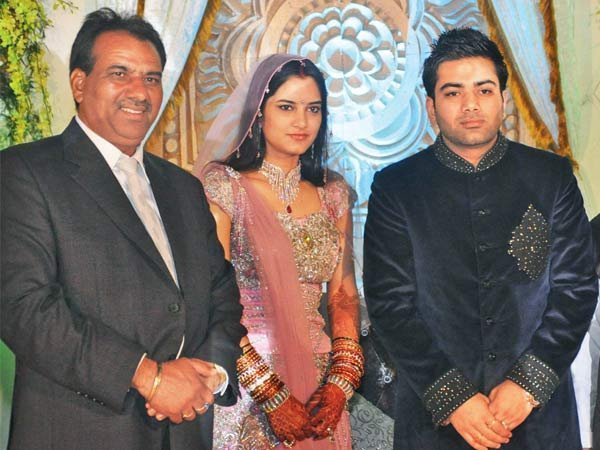 #3
Who: Vanisha Mittal (Lakshmi Mittal's daughter) weds Amit Bhatia
Venue : Versailles
Cost : ₹350 crore
Lakshmi Mittal's daughter, Vanisha got married to Amit Bhatia in 2004 in Versailles. The wedding was held at the Palace of Versailles and it is the only private function ever to have been held there. Shah Rukh Khan, Kylie Minogue, Aishwarya Rai Bachchan, Akshay Kumar, Juhi Chawla, Saif Ali Khan and Rani Mukherjee performed at the wedding and the dance sequences were choreographed by Farah Khan.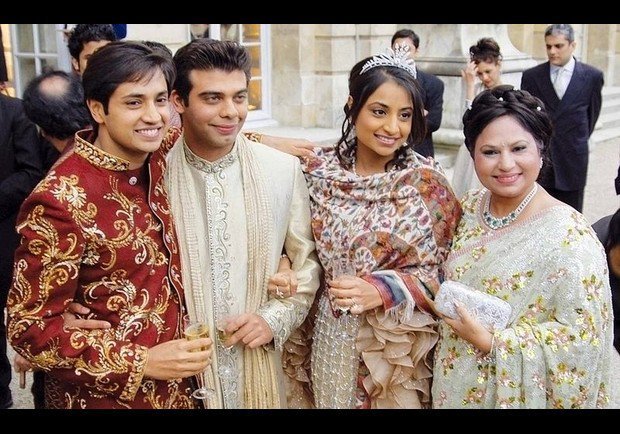 #2
Who: Shrishti Mittal (Lakshmi Mittal's niece) weds Gulraj Behl
Venue: Barcelona
Cost: ₹500 crore
Lakshmi Mittal's niece, Shrishti Mittal's wedding took place in Barcelona at the National Museum of Catalan Art atop a hill. Over 200 chefs, butlers and assistants were flown in from India and Thailand. The wedding cake was a six-tier construction weighing 60 kilos. Too much for a wedding, eh?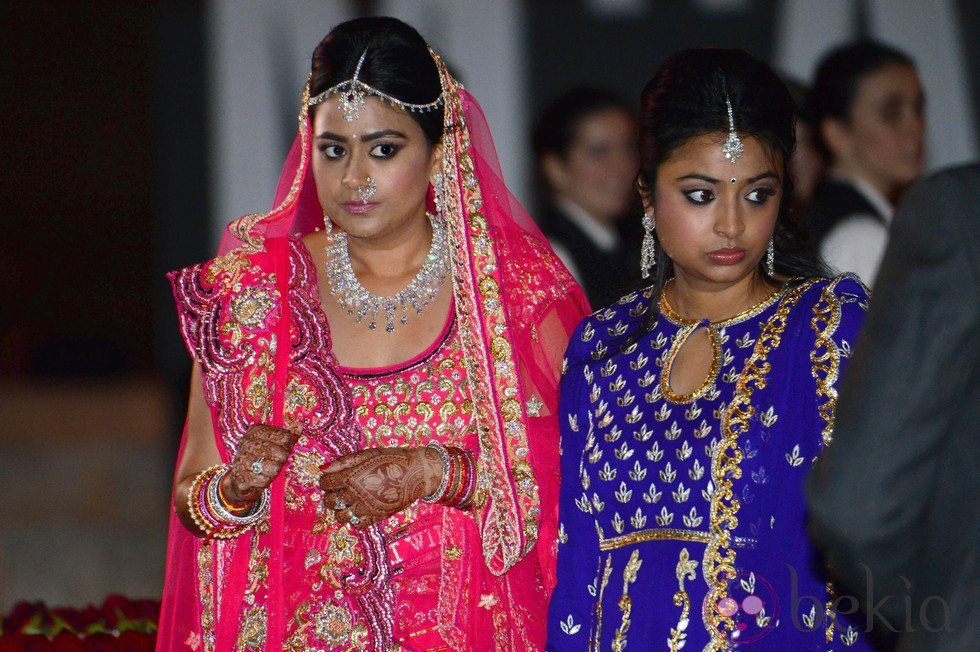 #1
Who : Sahara Chief Subrata Roy's sons' double wedding
Where: Lucknow
Cost :₹552 crore
The weddings of Subrata Roy's sons, Sushanto with Richa and Seemanto with Chandini took place at the Sahara Auditorium in Lucknow in 2004. The wedding dresses were from famous designers like Rohit Bal and Sabyasachi Mukherjee. The venue was luxuriously decorated with mashals , torch lights, wax lights and prism glasses. There were 110 types of dishes from across the world. Amitabh Bachchan, Aishwarya Rai Bachchan, Kapil Dev, Anil Ambani, along with several other famous celebrities were present at the event.

That is a LOT of money!