Want a sinfully luxurious getaway? If you can afford it, seven-star hotels are a thing of the past. The yachting life is the way to be.
Ever wondered what the very limits of opulence look like? Let us show you – in yachts – just how one could splurge.
1. Streets of Monaco – $1 billion
This creation of unrestrained indulgence does not even have an owner yet.
The comforts it can afford those who can afford it, include not the just the usual – helipads, pools, cinemas – but also croquet, casinos, mini submarines, speedboats, jet skis, and a tennis court among other things.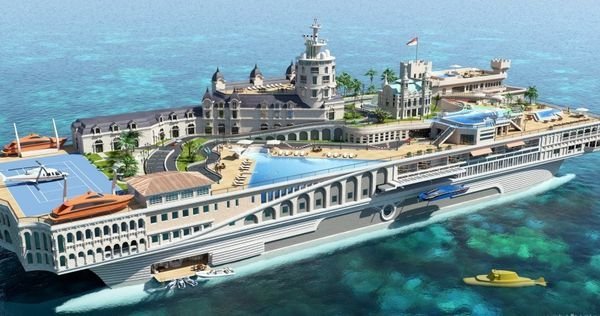 Source: YouTube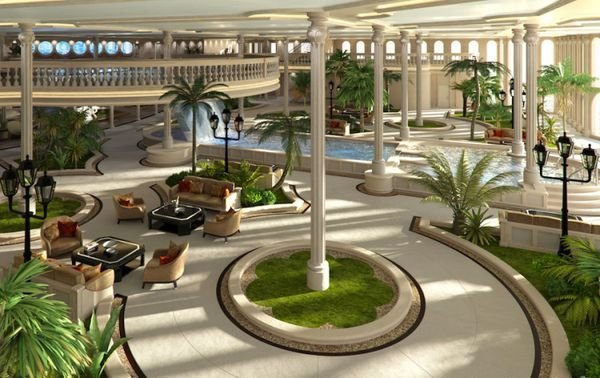 Source: Moco Choco
2. Eclipse – $800 million
Chelsea owner Roman Abramovich owns yet another masterpiece – Eclipse.
All its other luxuries aside, the feature that sets this vessel apart is its "paparazzi zapping laser" that scans the horizons and destroys camera lenses completely.
It's manned by a crew of 70 and has two helipads and its own submarine.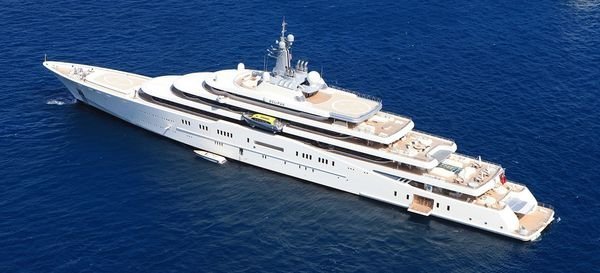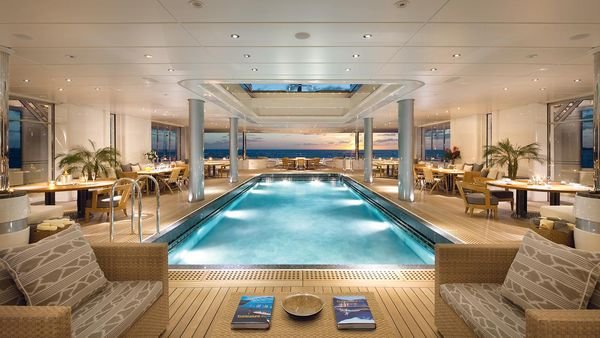 Source: Super Yachts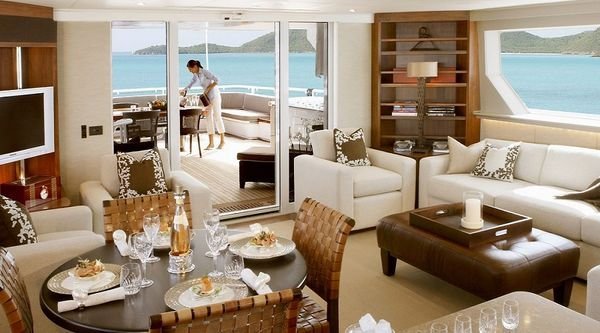 Source: Constative
3. Dubai – $300 million
Owned by the Prime Minister of UAE, this yacht has all the luxuries you could hope to find in the city of Dubai and more.
The pools, spa, glass staircases and helipad all allow for about 115 people to be hosted aboard this floating spectacle.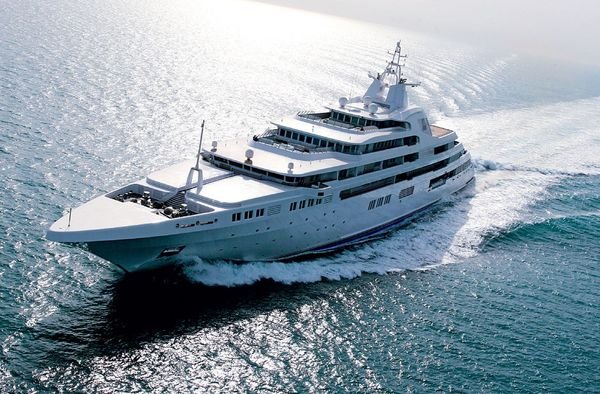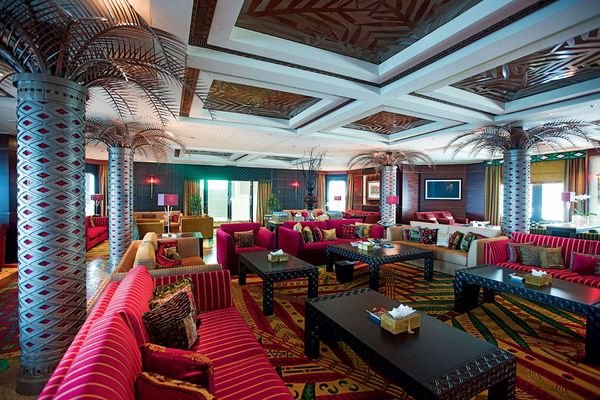 Source: Yachts International
4. Superyacht A – $323 million
Russian billionaire Andrey Melnichenko's appropriately named Superyacht A is designed this way to be able to cut through icebergs.
Its three pools and two private boats among all its other modern comforts make it truly super.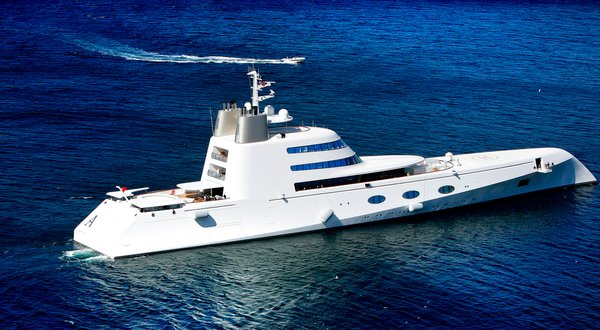 Source: The Versatile Gent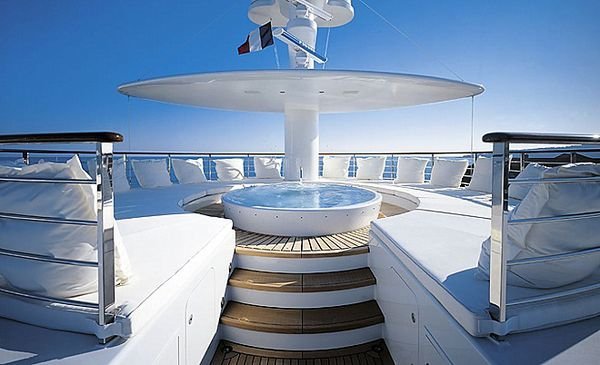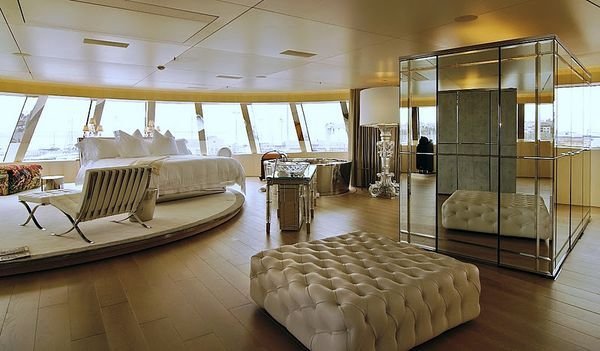 Source: The Versatile Gent
5. Al Said – $300 million
Named after its owner Sultan Qaboos Bin Said Al Said of Oman, this nautical beauty accommodates up to 70 people on board and with its own concert hall and gives them more than enough to stick around for.
It is said that no actual pictures of the inside have been taken, so we'll just have to trust that they're as awesome as the outside.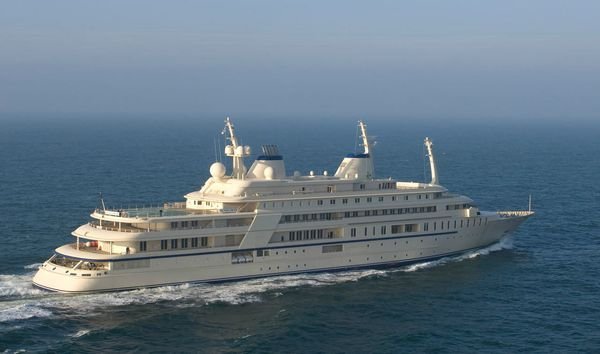 Source: Yacht Harbour
6. Dilbar – $263 million
One of the largest yachts in the world, the Dilbar belongs to Alisher Usmanov.
It has everything one could need to house about 20 guests, or one Bond villain.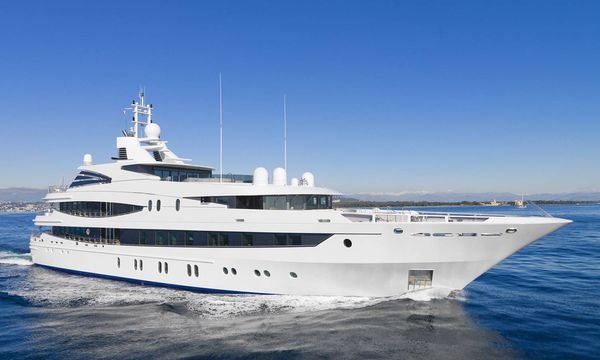 Source: BNY Charters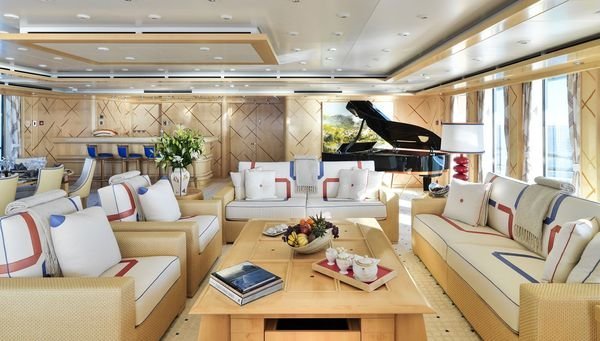 Source: Burgess Yachts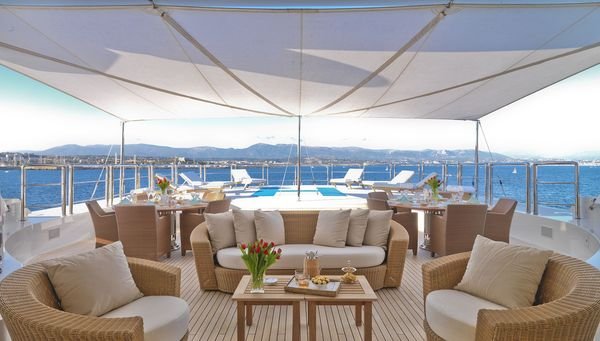 Source: Burgess Yachts
7. Al Mirqab – $250 million
The former Prime Minister of Qatar owns this quarter billion dollar monster of the sea.
The Al Mirqab has got 10 bedroom suites, a helipad, a swimming pool, a movie theatre and a sun deck to have everyone on board kissed with opulence.

Source: Live Yachting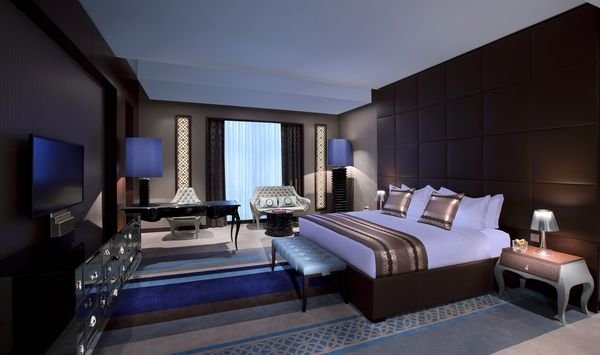 Source: Pinterest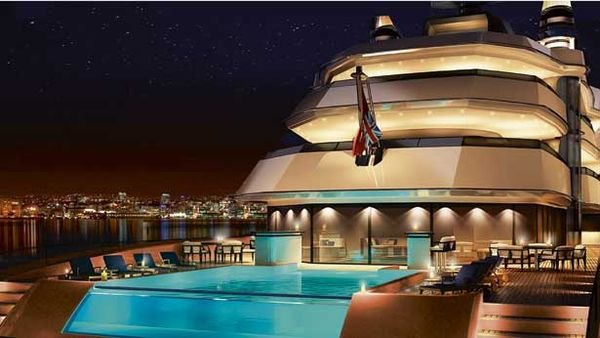 Source: American News Sport
8. Lady Moura – $210 million
The lettering on this yacht has been made from 24 karat gold. Yes. That is how expensive this piece of Naseer Al-Rasheed's property is.
With its capacity for up to 30 guests, it is the ideal way to ferry close friends from one of your private islands to another.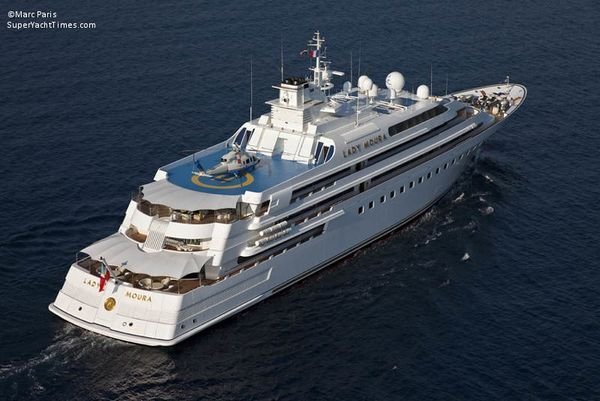 Source: Super Yacht Times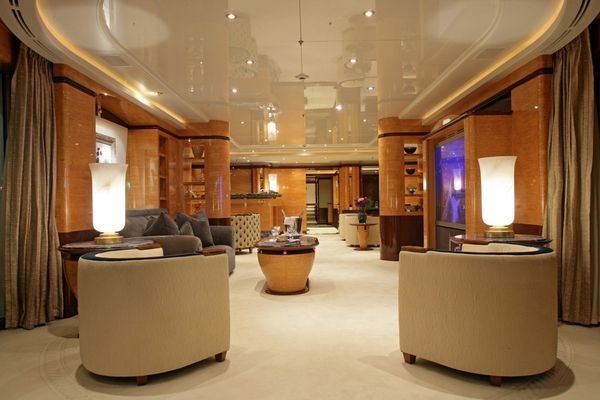 Source: Luxurious Rides
9. Seven Seas – $200 million
The Seven Seas was owned at one point by director Steven Spielberg.
This wonder of Dutch engineering can hold 12 guests and treat them to a range of comforts among which is an infinity pool to die for.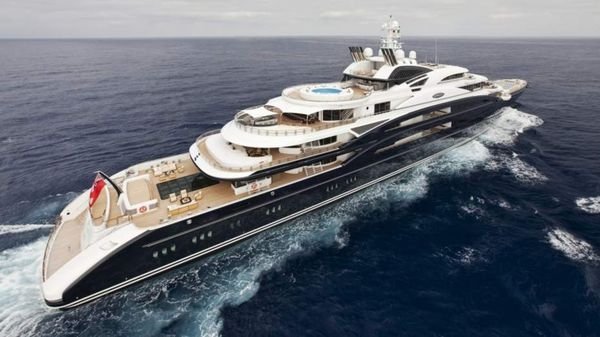 Source: PTO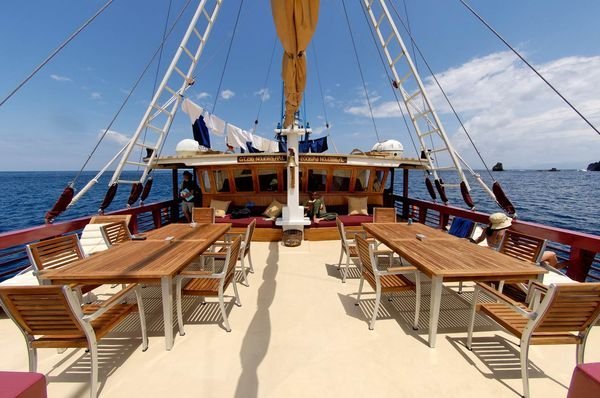 Source: Charter World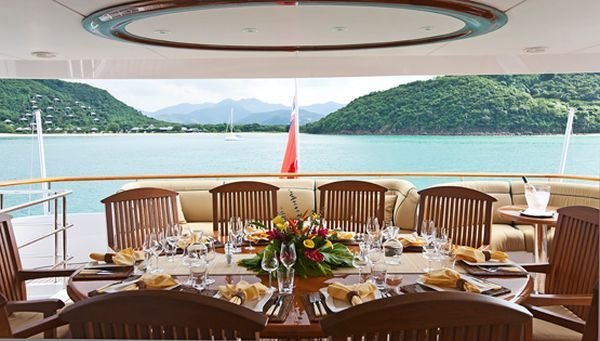 Source: Charter World
10. Rising Sun – $200 million
David Geffen's dearly priced yacht boasts of just so much.
A basketball court, which doubles as a helipad, a wine cellar that'll make your head spin and a total of 82 rooms across five floors. An absolute guarantee in grandeur.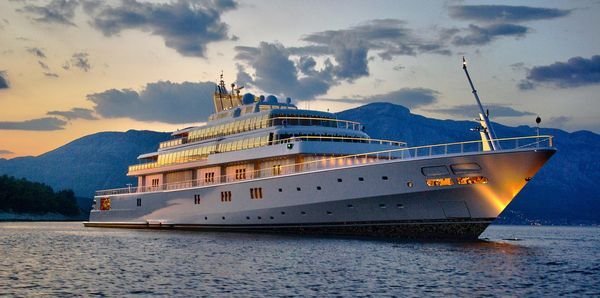 Source: About Me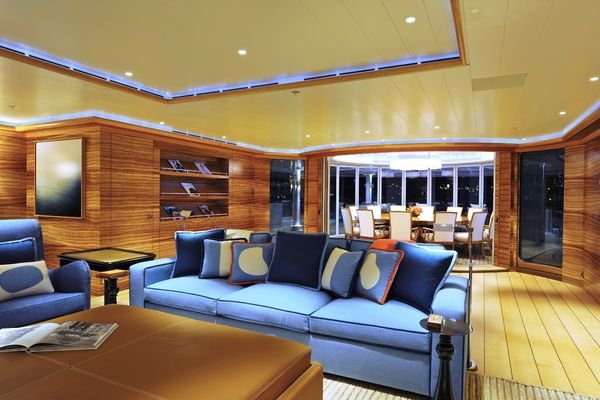 Source: Constative
11. Al Salamah – $200 million
Late Saudi Arabian Defense Minister Prince Sultan Abdul Aziz used to own the Al Salamah.
This yacht revolutionized the yacht game with the indoor pool with a glass ceiling on this uber-yacht.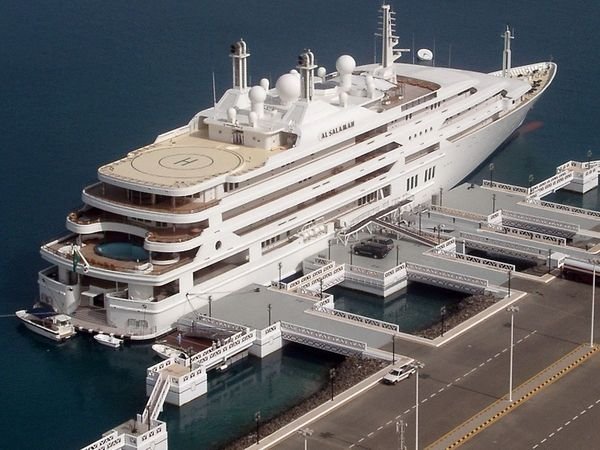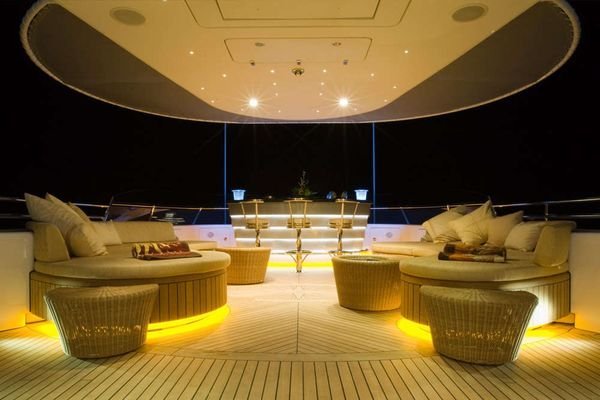 Source: Aqualuce
12. Ecstasea – $200 million
As cool as its name is, it isn't nearly the coolest thing about it. This sensation on the sea was formerly owned by Roman Abramovich and is now in the hands of an anonymous buyer (though some believe it to be Sonja Zuckerman).
It houses 14 guests and its size in fact brings it closer to being a luxury ship than a yacht.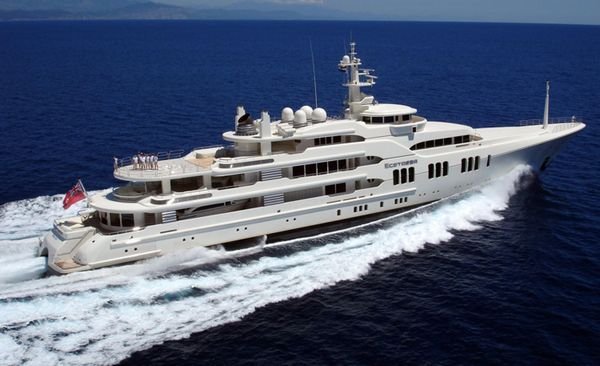 Source: Yacht Masters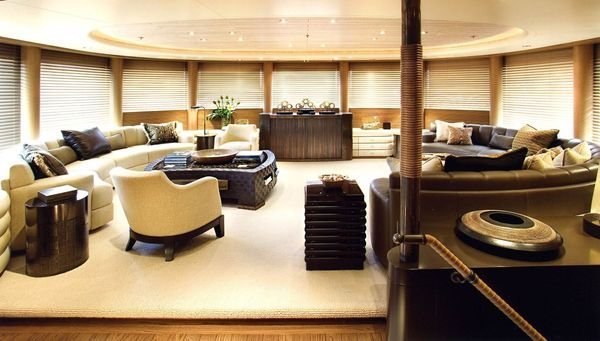 13. Project Mars – $162 million
This sleek work of nautical art was originally built by Fincantieri.
And it comes with swimming pools, a spa as well as a designated business area.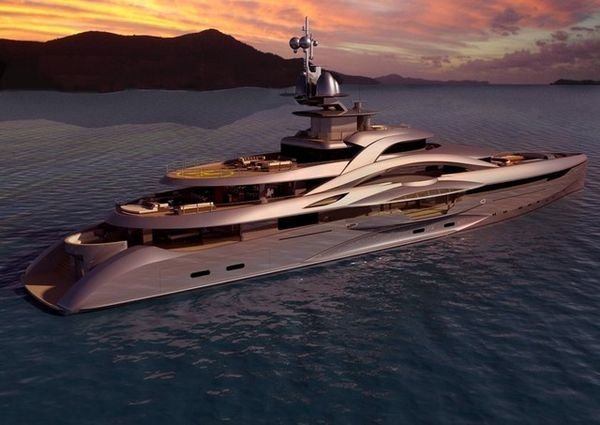 Source: High Life Reserve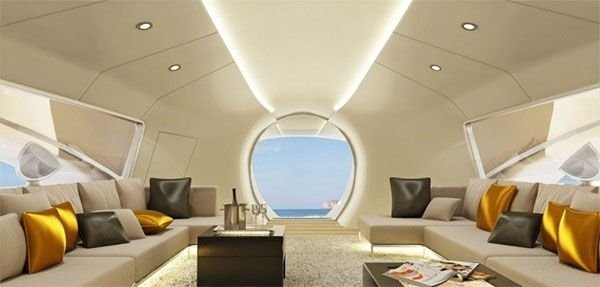 Source: Mask2Go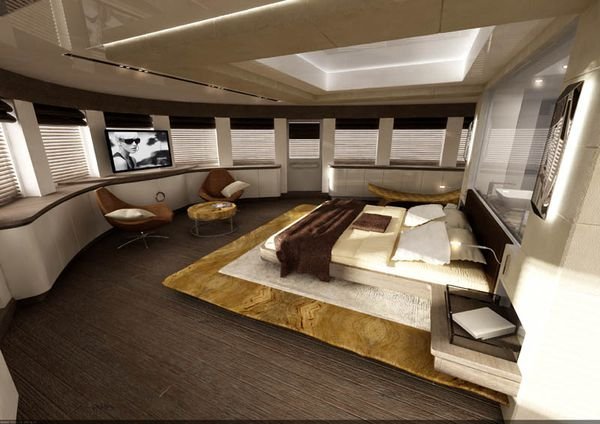 As a bonus, I'd like to present to you the ultimate monument in extravagance.
14. History Supreme – $4.8 billion
Not only is this marvel of riches made with over 100,000 kg of gold and platinum, but it also has railings of gold all over and is decorated with T-Rex bones and miniature meteorites.
A true case of what-the-heck-do-I-do-with-5-billion-dollars, it is rumoured to be owned by Malaysian businessman Robert Kuok.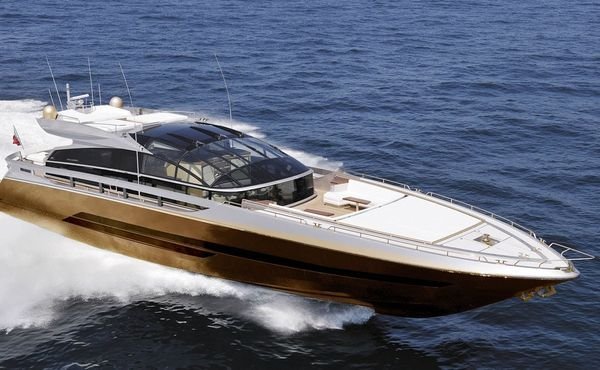 Source: YouTube
Source: The Redish