While we sit back at home and enjoy festivals, there are some valiant watchful eyes on the border, making sure that we sleep in peace. Hardly do we take out a moment to think about the work that they do, all that for us to live a hassle-free life.
One such valiant officer was Major
Dhruv Yadav. The young Army officer was killed in a freak accident during a training exercise in the Pokhran range in Rajasthan recently. In his late 20s, he was struck by a splinter during a fire power demonstration involving Arjun tanks of the Army's 75 Armoured Regiment.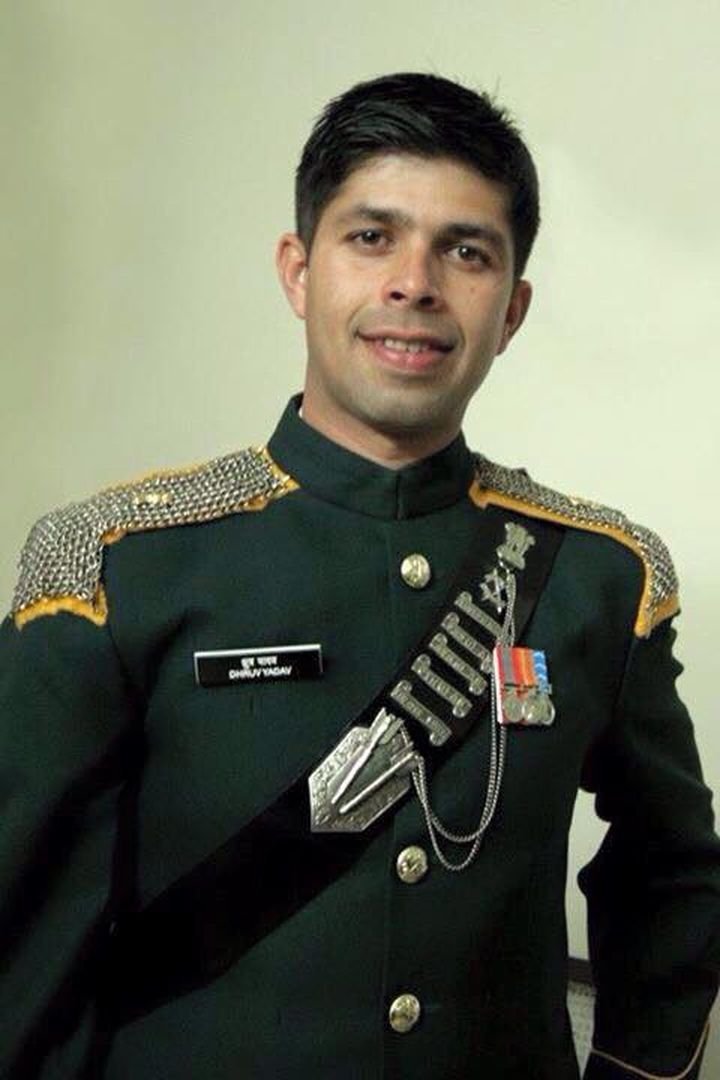 Major Yadav is survived by his parents and an 8-month-pregnant wife.
The heartbroken mother wrote a letter to her late son, paying her last respects in her own way. Words cannot explain the desperation of the massive loss in her tone.
Here's the heartfelt letter: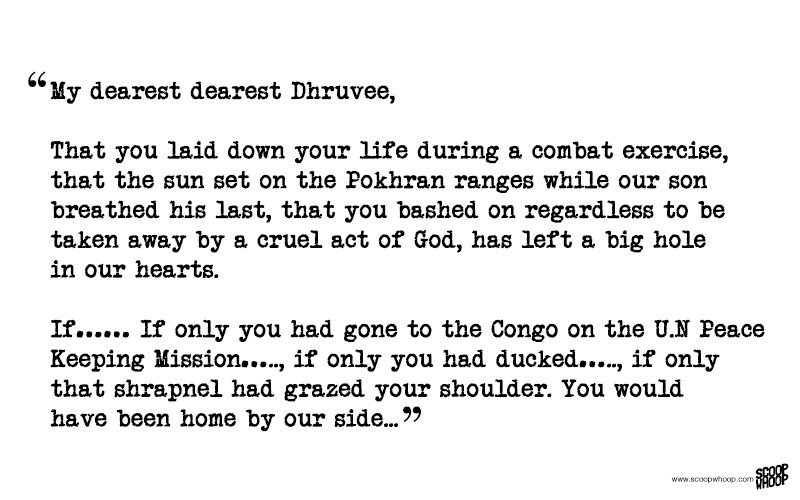 But sometimes, you can't explain why things happen or what God wants and you can't reverse things no matter how badly you want to.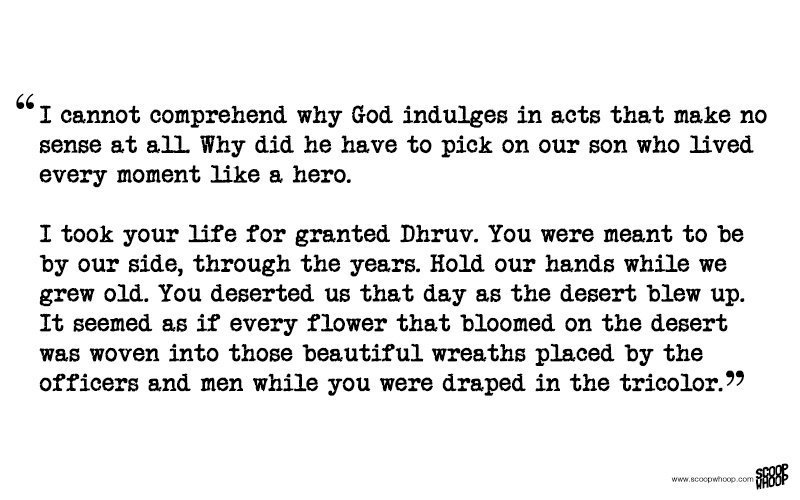 He left his mother beaming with pride, even while embracing his death.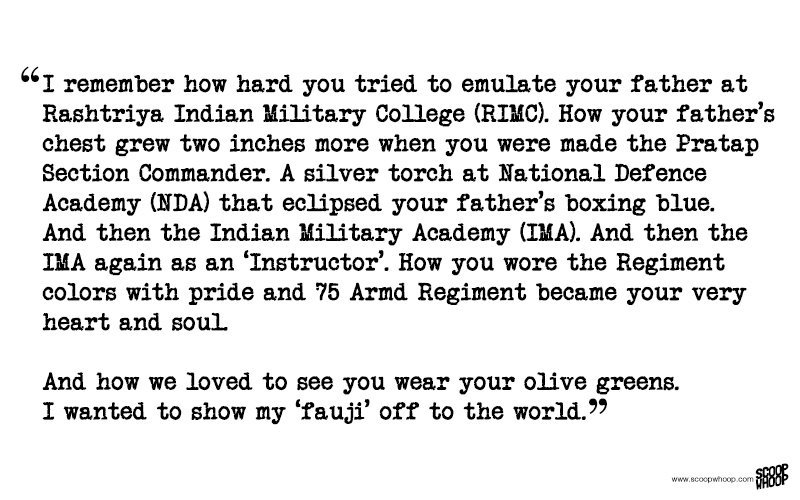 With a grave sense of loss, she speaks about his wife, to-be-born child and all the hopes and dreams that she had coveted for their future.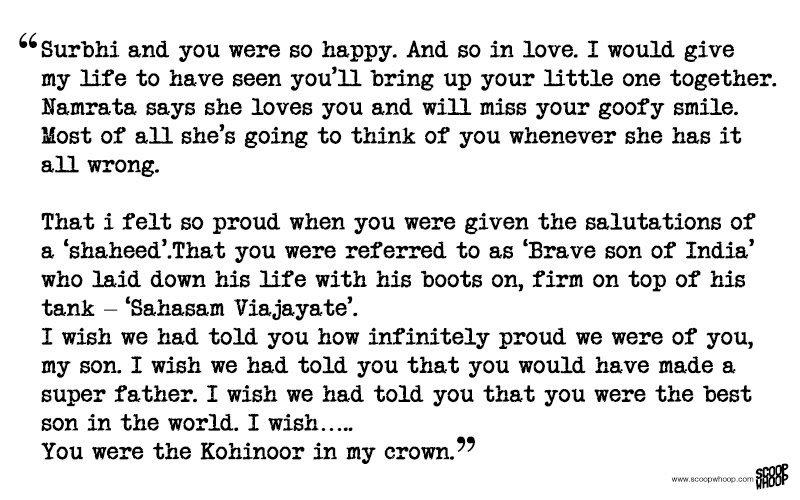 But no matter how hard it is to say goodbye, it is inevitable. She concludes by writing " Goodbye my Dhruvtara."
There are so many instances of soldiers losing lives on duty, and we have no idea about them. Here's taking out a moment of silence for all the brave hearts who've lost their lives fighting for us.
Rest in peace Major Yadav. Please accept our condolences for your loss.