Biryani.
It doesn't matter what time of the day it is, the very mention of the word is enough to make you hungry. For those who love rice dishes, biryani is like heaven and even those who don't fancy rice all that much make an exception for biryani. If you are gaga over biryani then this list is for you.
Here are 15 lip-smacking Indian biryanis from different parts of India that are sure to make you hungry:
1. Lucknowi Biryani
This sumptuous dish is straight from the streets of Lucknow. The rice is cooked separately in garden-fresh spices and marinated chicken is added later. This technique brings out the right amount of flavour in the rice and chicken. The dish is a must try!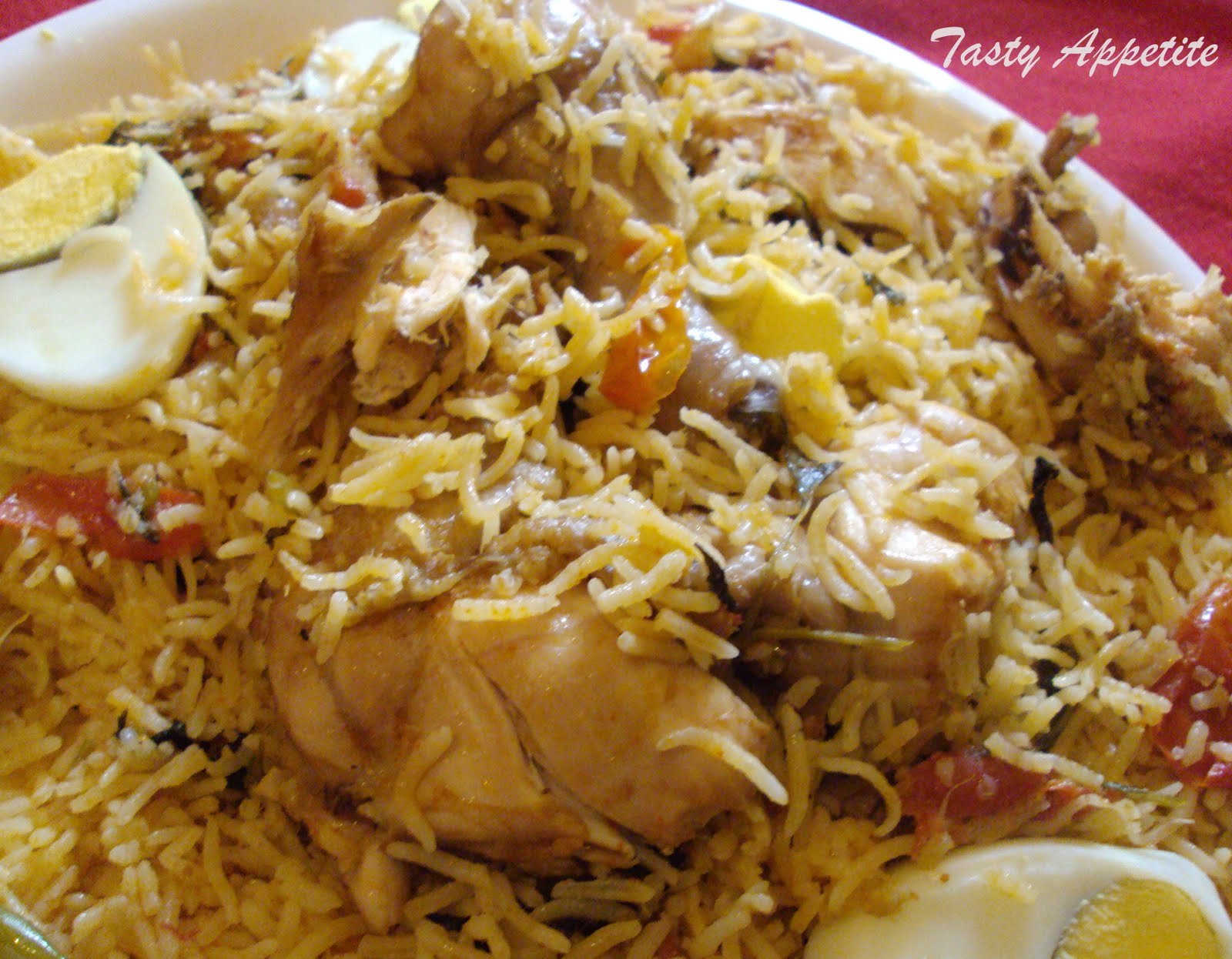 2. Hyderabadi Biryani
One of the most aromatic and savoury dishes, this Indian biryani is is sprinkled with kewda, rose water and saffron. The rice is layered with golden fried onions, chillies, mint leaves and fiery chicken. This dish is best enjoyed with raita.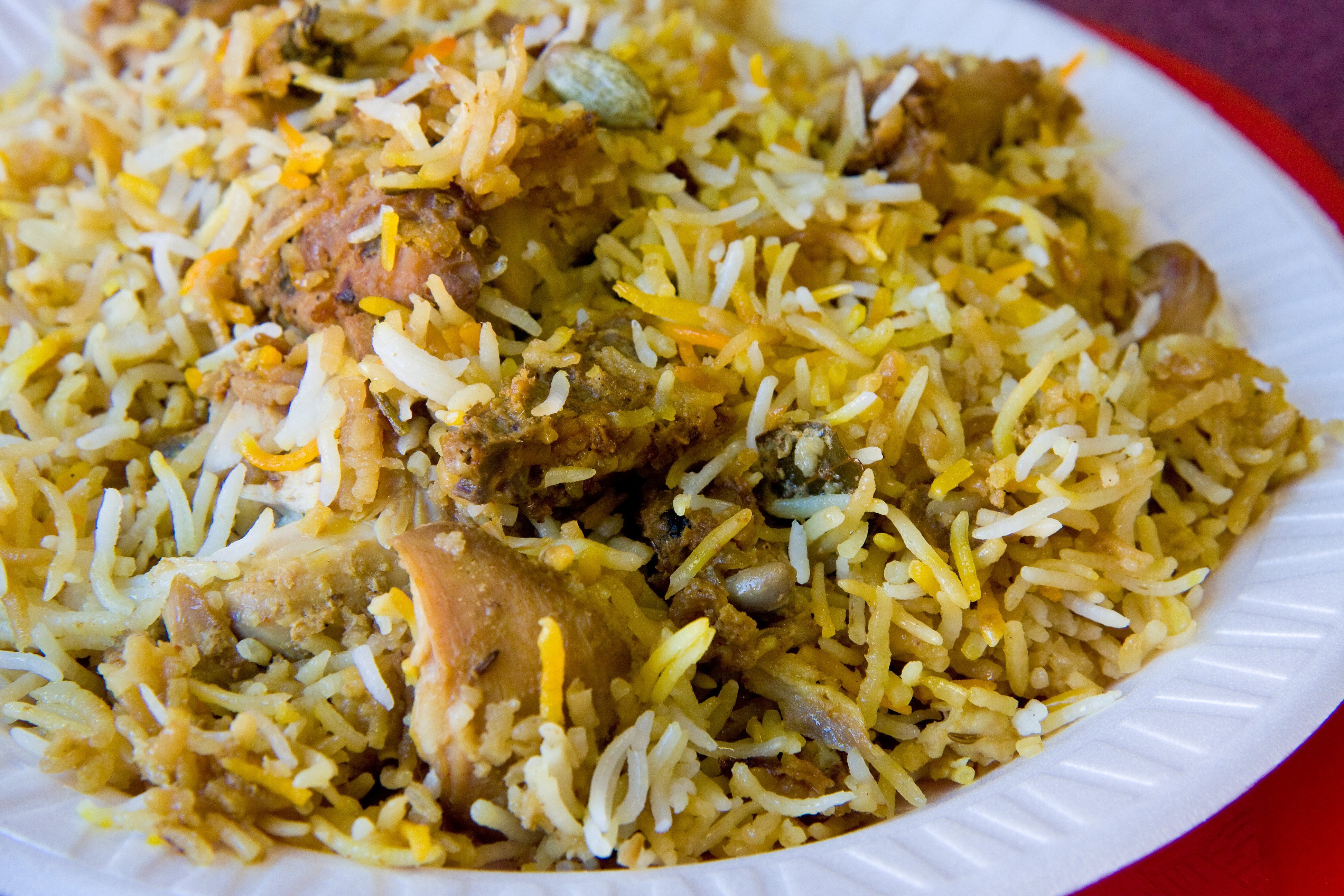 3. Kalyani Biryani
Also called the poor man's Hyderabadi biryani, it is made of small chunks of buffalo meat. It doesn't have the expensive ingredients of Hyderabadi biryani but it has the same richness and taste. It originated during the time of the Kalyani Nawabs in Hyderabad but after the nawabs went into decline, the illustrious cooks set up local stalls and started serving the local population.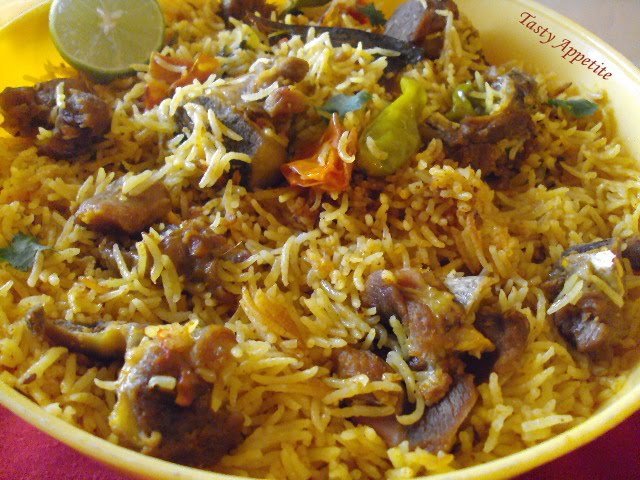 4. Sindhi Biryani
This type of Indian biryani is unlike any other biryani. It is loaded with finely slit chillies, coriander, fresh mint and roasted spices. Goat meat with appetizing-thick curry is added to the rice. The dish is beautifully complemented with dry fruits, nuts and onion rings.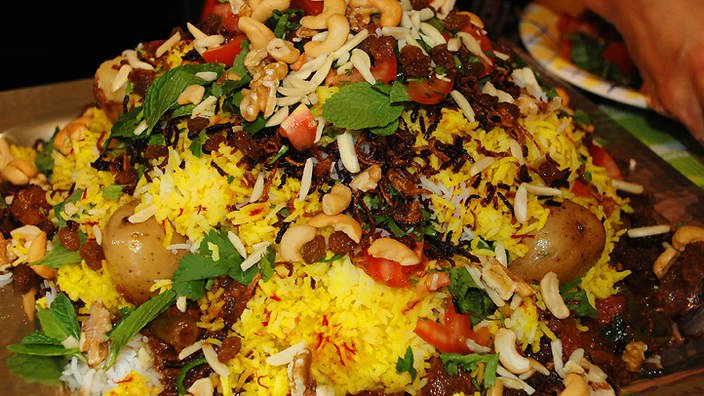 5. Memoni Biryani
This indian biryani is an extremely spicy type of biryani that comes from the Gujarat-Sidh region. It is made with lamb, yogurt, fried onions and potatoes. Unlike regular Sindhi biryani, it uses very little tomatoes. There is also minimal use of food colouring so the the colour of this biryani is not orange and hence, allows the rich colour of the meat and the spices to take over.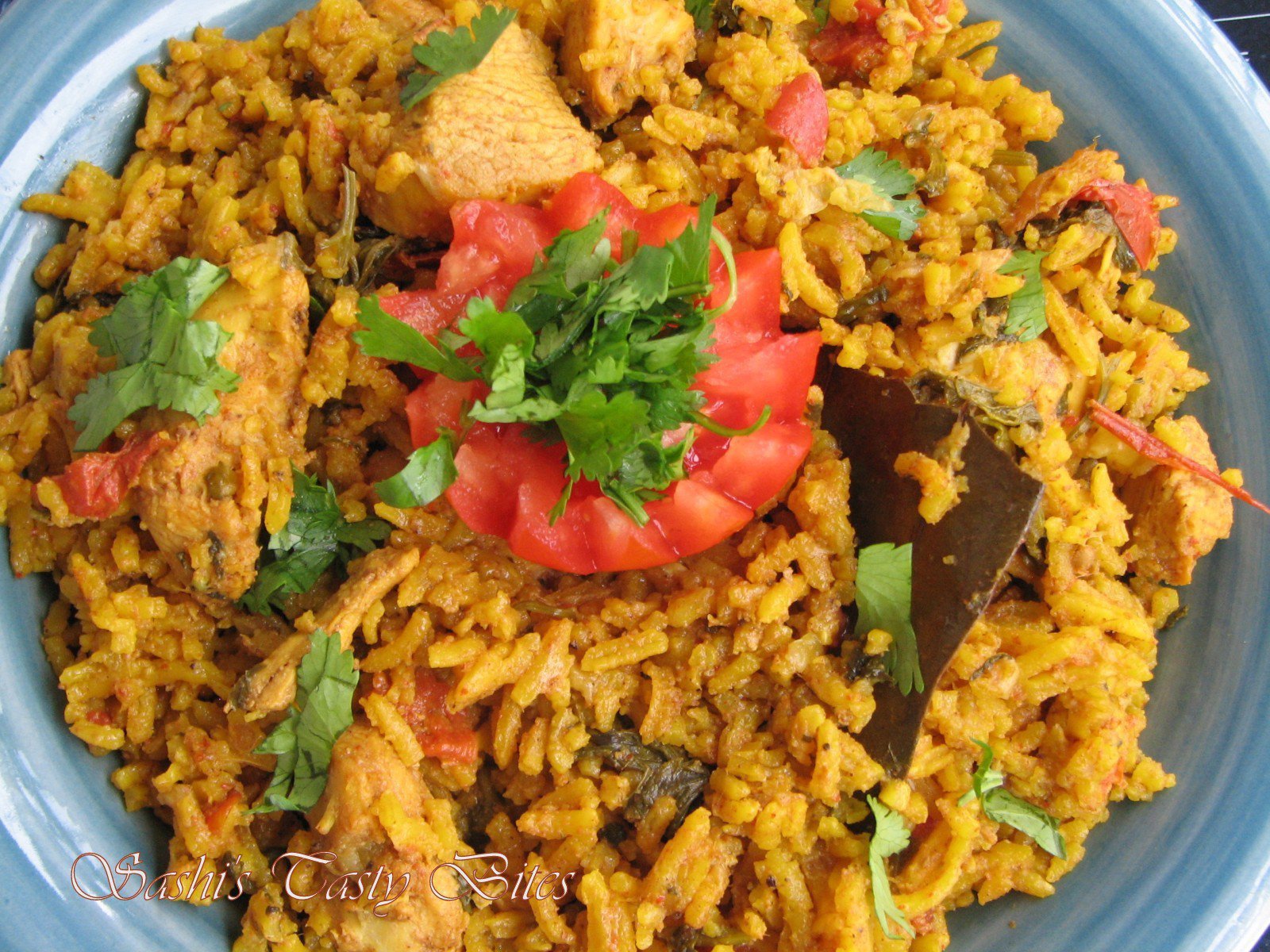 6. Ambur Biryani
Ambur biryani has its origins in Tamil Nadu and hence, has a typical South Indian twist in its preparation. This unique meaty dish is prepared in dried chilli paste and whole spices. Brinjal masala is the perfect side-dish for this mouthwatering biryani .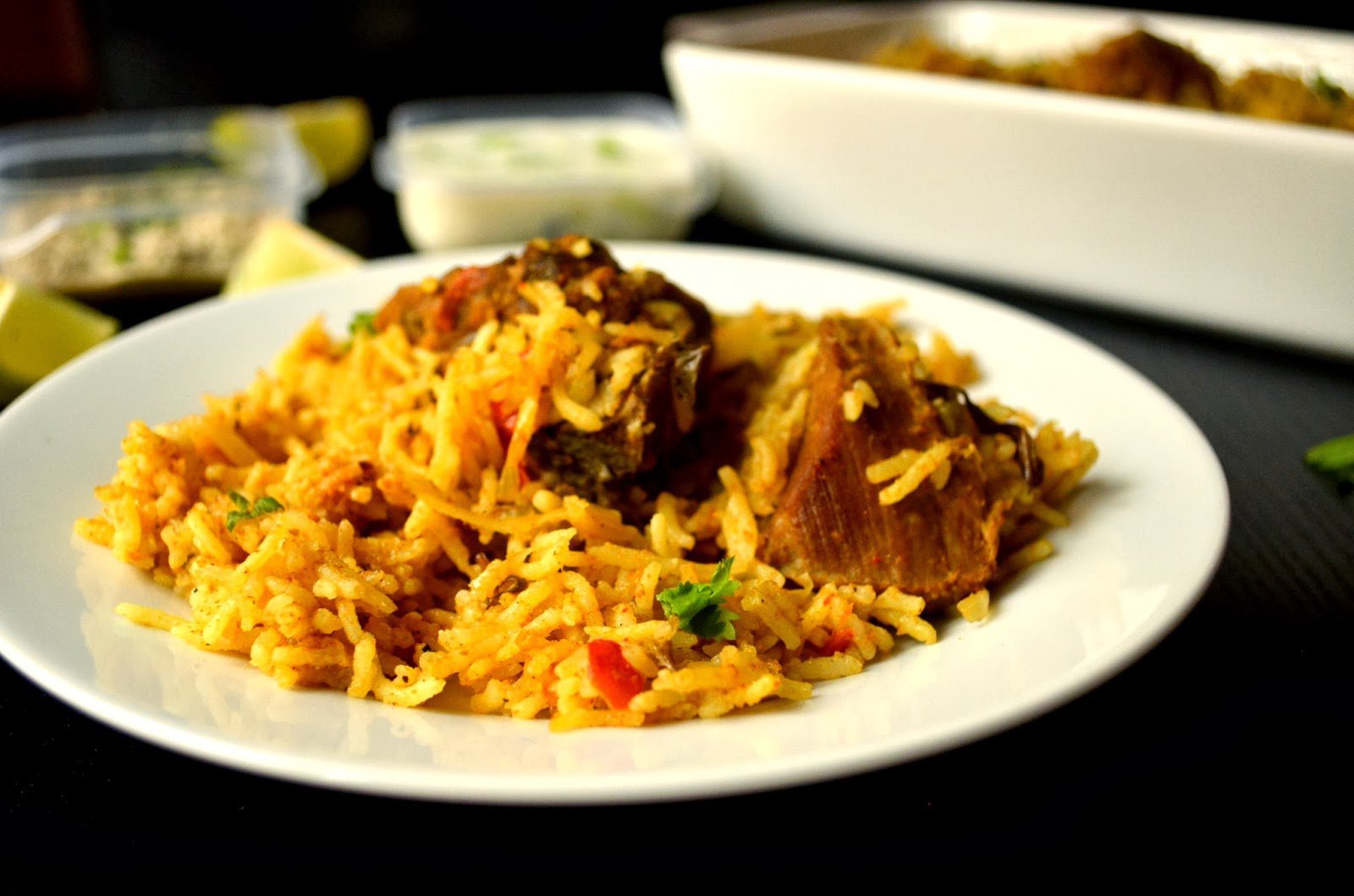 7. Kolkata Biryani
Just like other Bengali dishes, the Kolkata biryani has a sweet tinge to it. The spices used in the recipe are much milder than other Indian biryanis . Potato is the integral ingredient in this appetizing dish. It is cooked with rice which is layered with juicy meat and soft boiled eggs.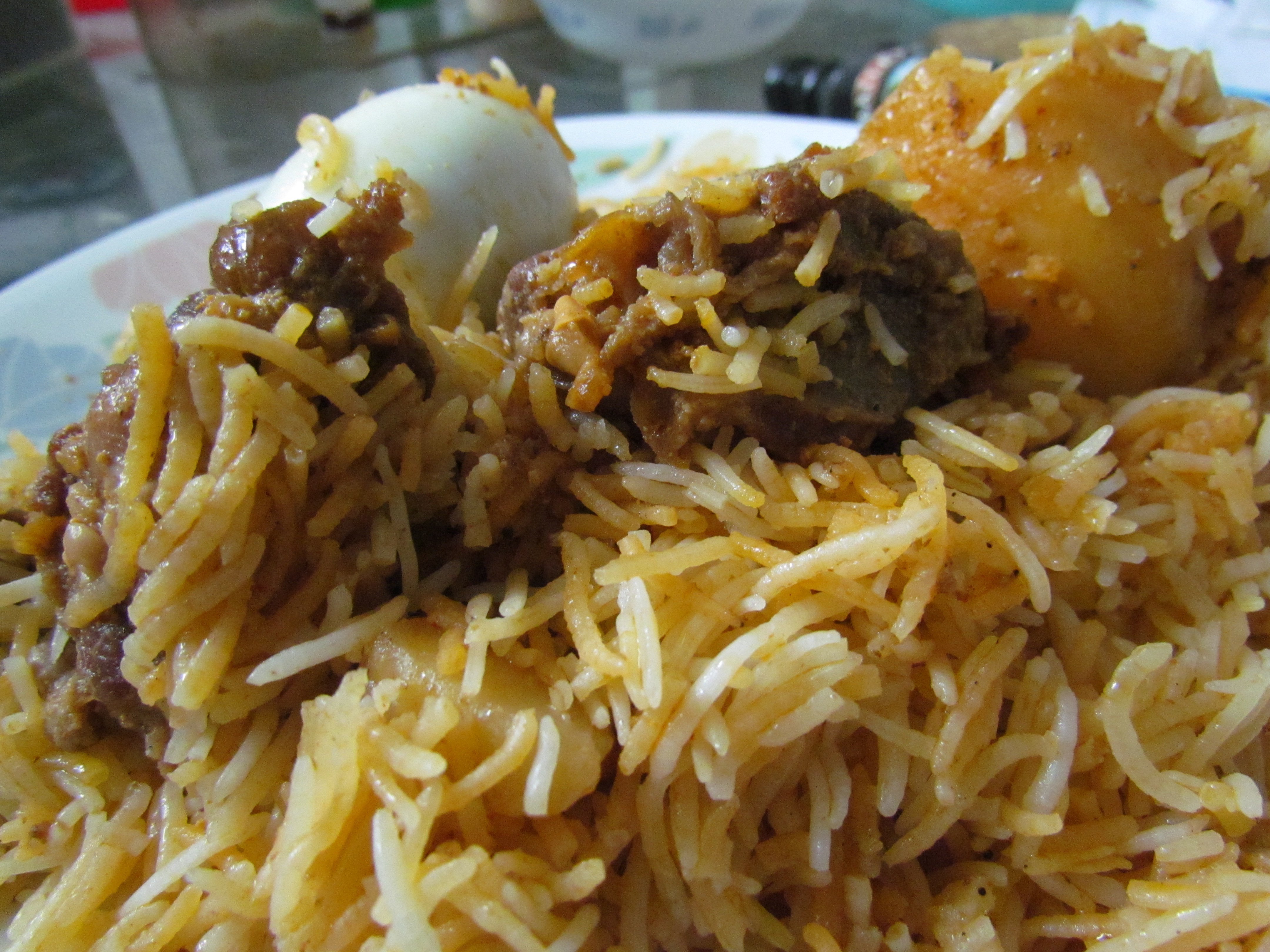 8. Mughlai Biryani
One of the finest delicacies of India, the Mughlai Biryani originated in the kitchens of the Nawabs. It is cooked with curd, tender chicken pieces, almond paste, ghee, fiery green chillies and dry fruits. It is very rich in taste and is a dish fit for royalty.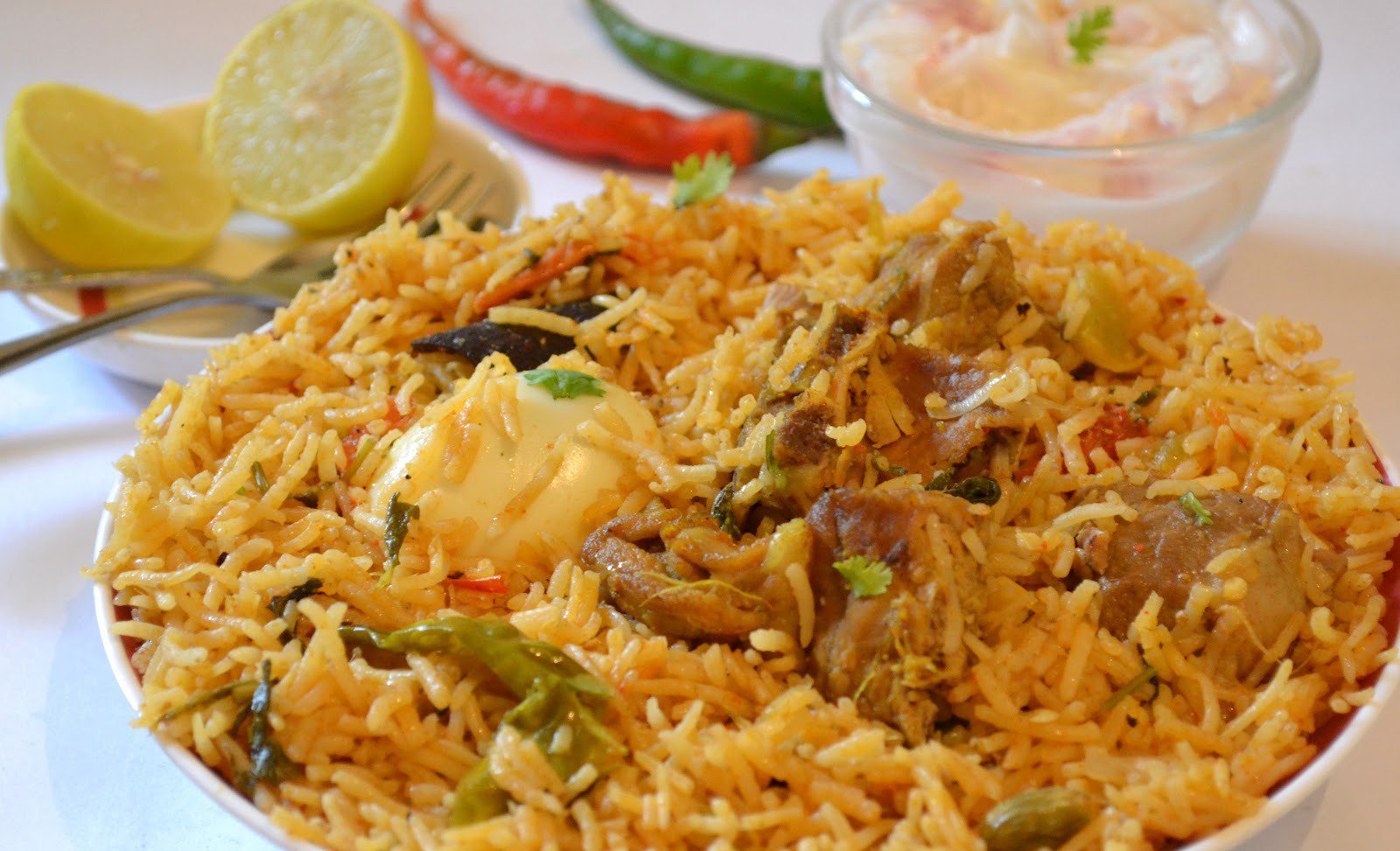 9. Awadhi Biryani
This much-talked about biryani is the tastiest of all vegetarian biryanis. Roasted spices are ground to give the dish a piquant taste. Serve it with ginger raita for a heavenly feast.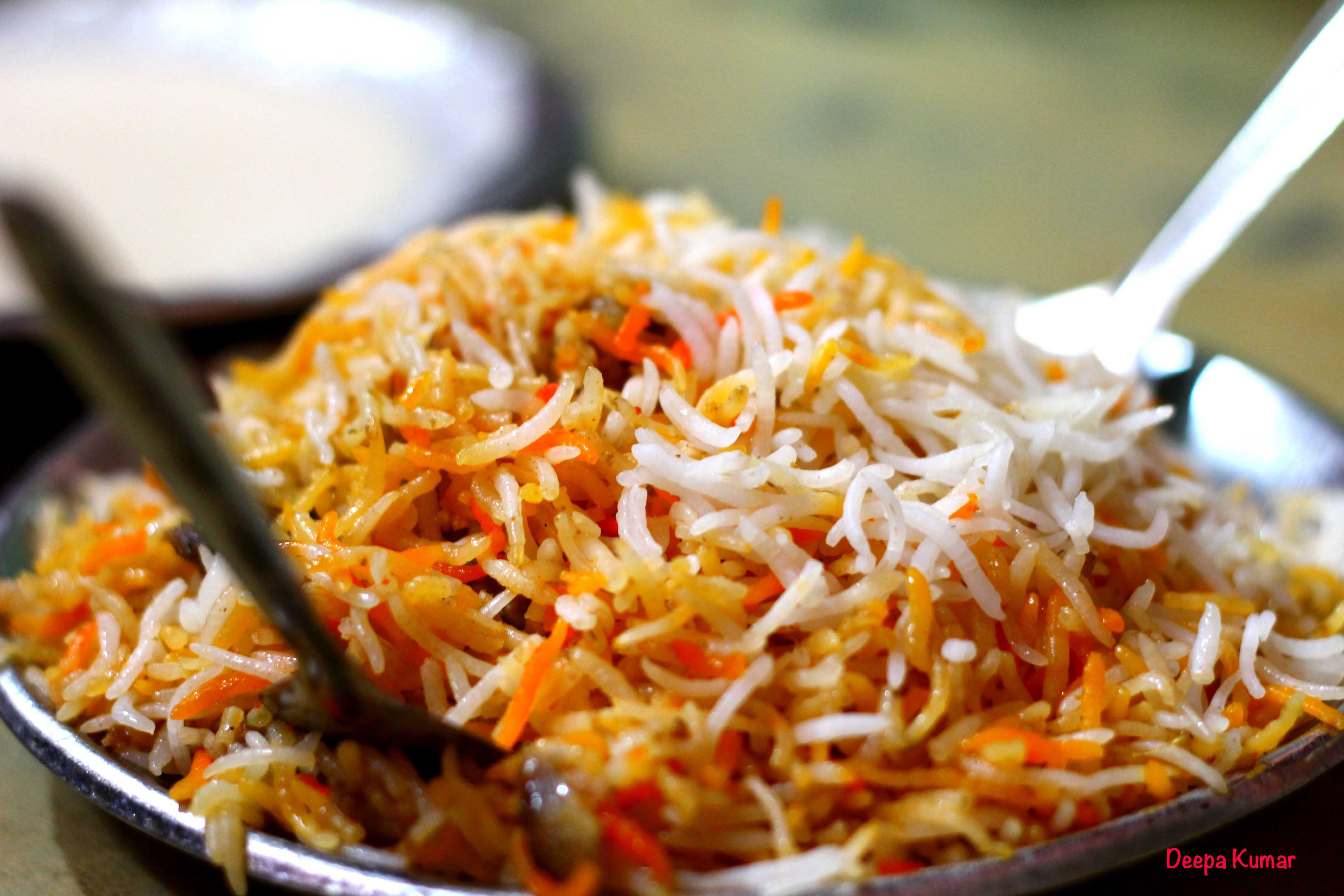 10. Malabar Biryani
The Malabar biryani is one of India's most loved recipes, and can be enjoyed in sweet and salty flavours, depending on your taste. It is cooked with soft chicken wings, steamed rice, turmeric and mild spices. The biryani is beautifully garnished with sauteed dry fruits.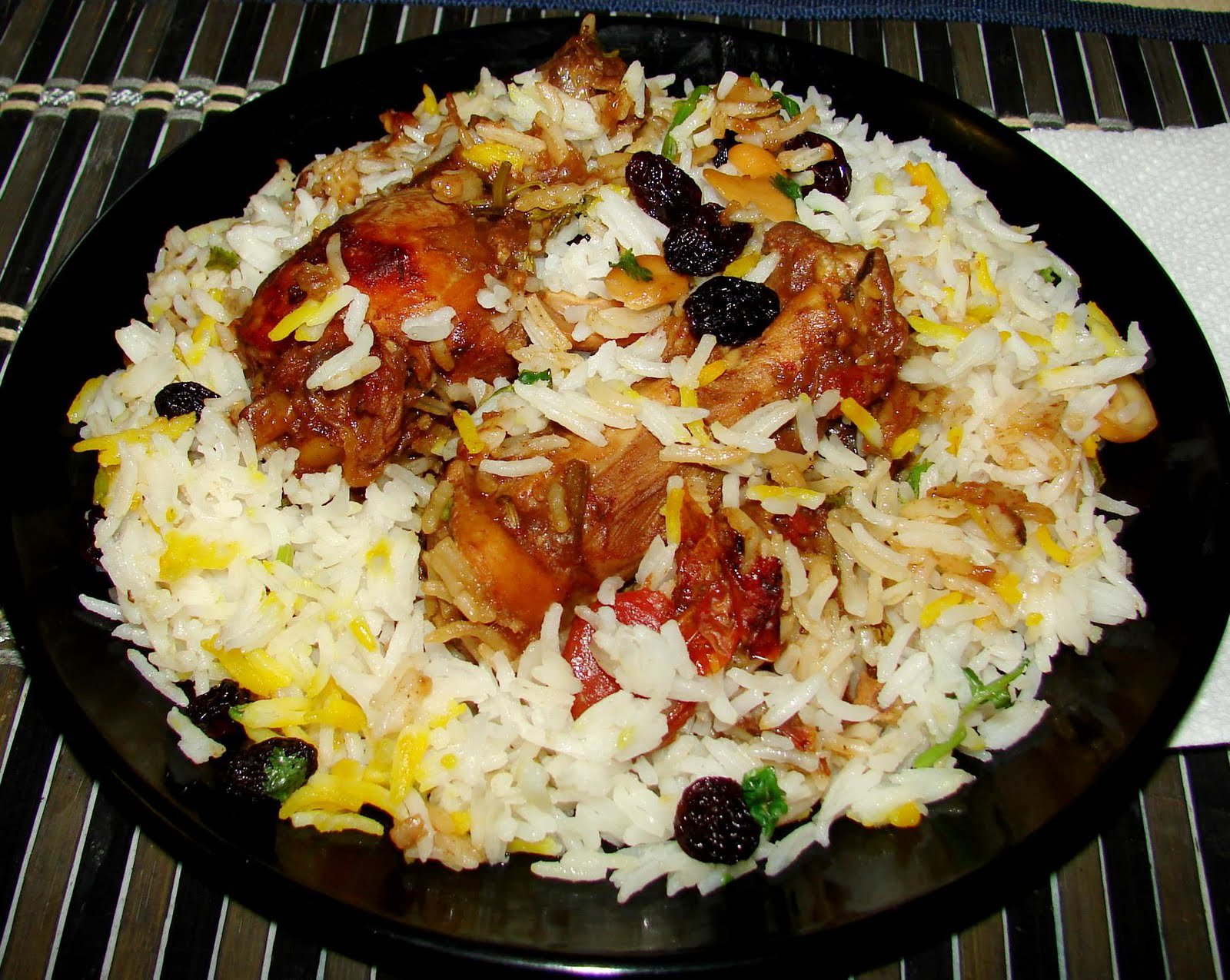 11. Bhatkali Biryani
This savoury recipe belongs to the coastal regions of Karnataka. The rice and chicken are infused with masalas. As you take the first bite, the fiery taste of red chillies and the sweet taste of sauteed onions mix in your mouth along with the juicy chicken chunks. This dish is a real delight for food lovers.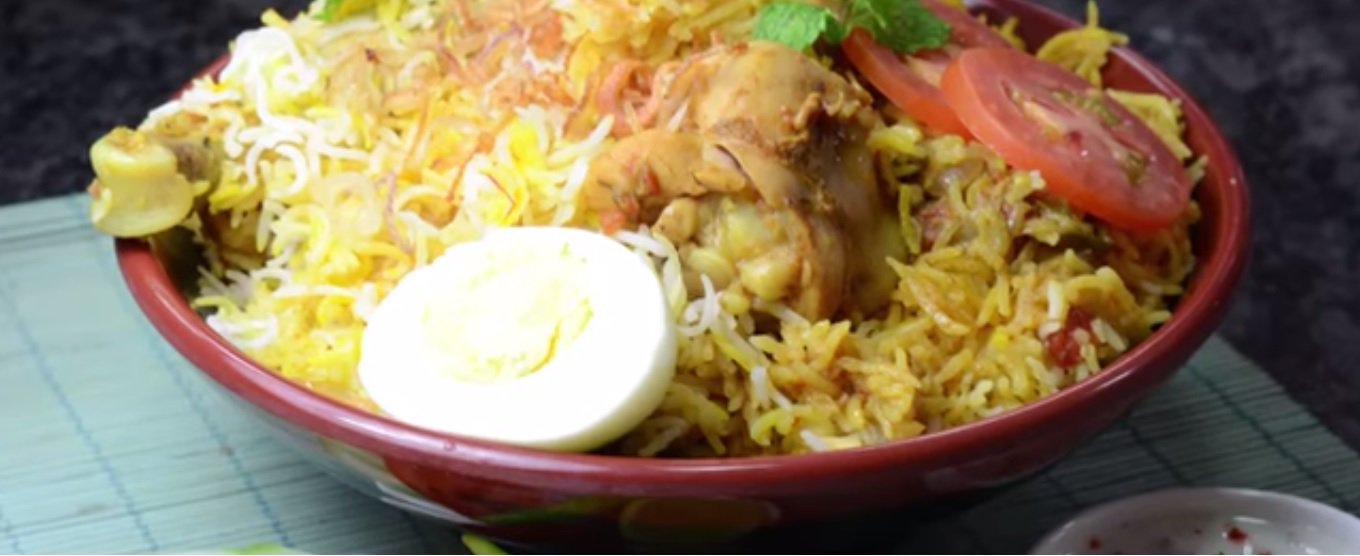 12. Dindigul Biryani
Another famous Indian biryani from Tamil Nadu, this comes from the Dindigul Thalapakatti region. It has a tangy taste thanks to the addition of curd and lemons. But unlike most South Indian dishes, it does not use tomato or coconut and hence, is a hit in other parts of India as well.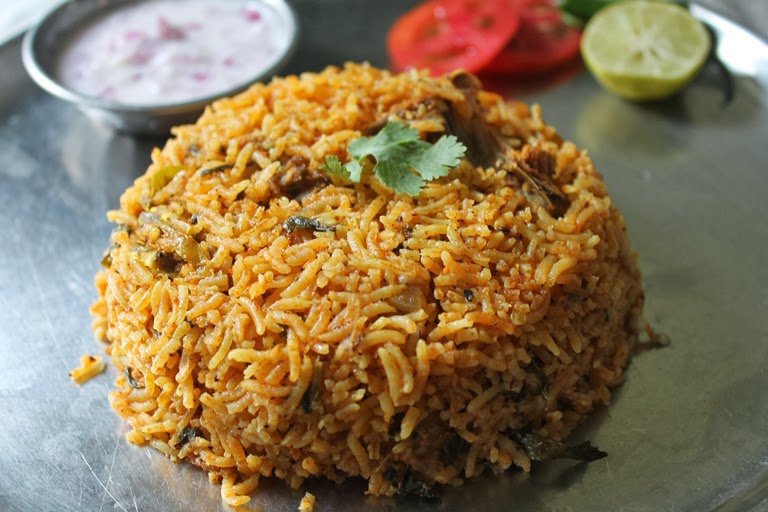 13. Beary Biryani
This one comes from the Muslim community in Dakshina Kannada , a coastal district in Karnataka. Unlike most biryanis, this one is light and less spicy. It is a non-vegetarian's delight as it has chicken, mutton, fish, prawns and beef. It is flavoured with ghee and local spices and left to sit overnight so that the flavour spreads through the entire dish.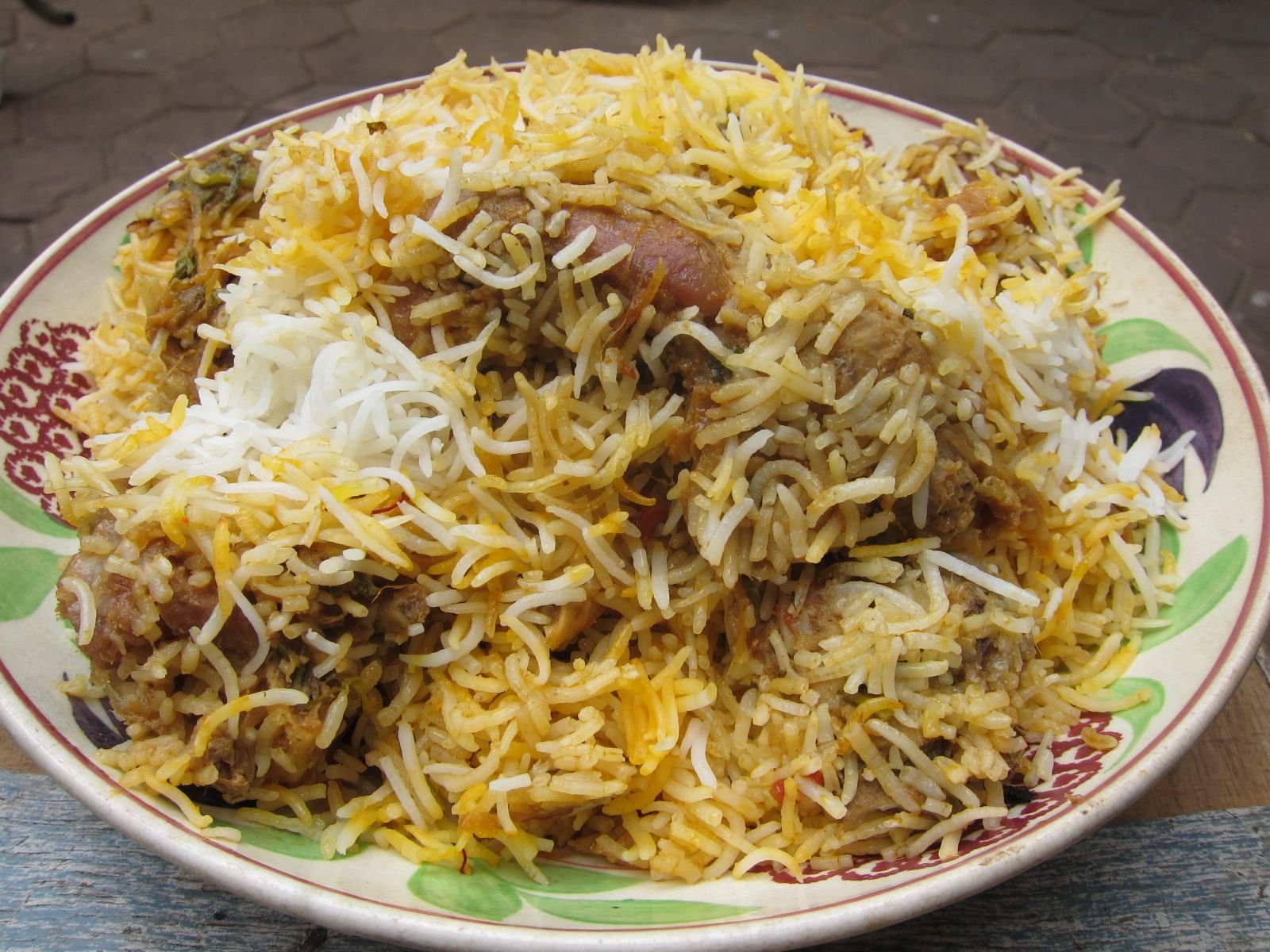 14. Bombay Biryani
While most of the ingredients of biryani are same all over India, there are a few additions that differentiate each type from the rest. The Bombay biryani sees the addition of kewra. The meat tastes a lot different from other biryanis as almost every spice is added to the dish.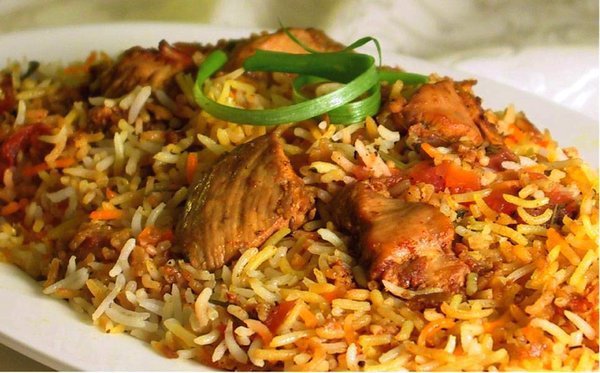 15. Thalassery Biryani
Also called the Kozhikode biryani, the rice used in this biryani from Kerala is different from the rest. The special rice is a thinner, fragrant variety called Khyma which is generally mixed with ghee. A lot of spices are used in this biryani but it uses very little chilli powder. The fried onion adds to the sweet taste!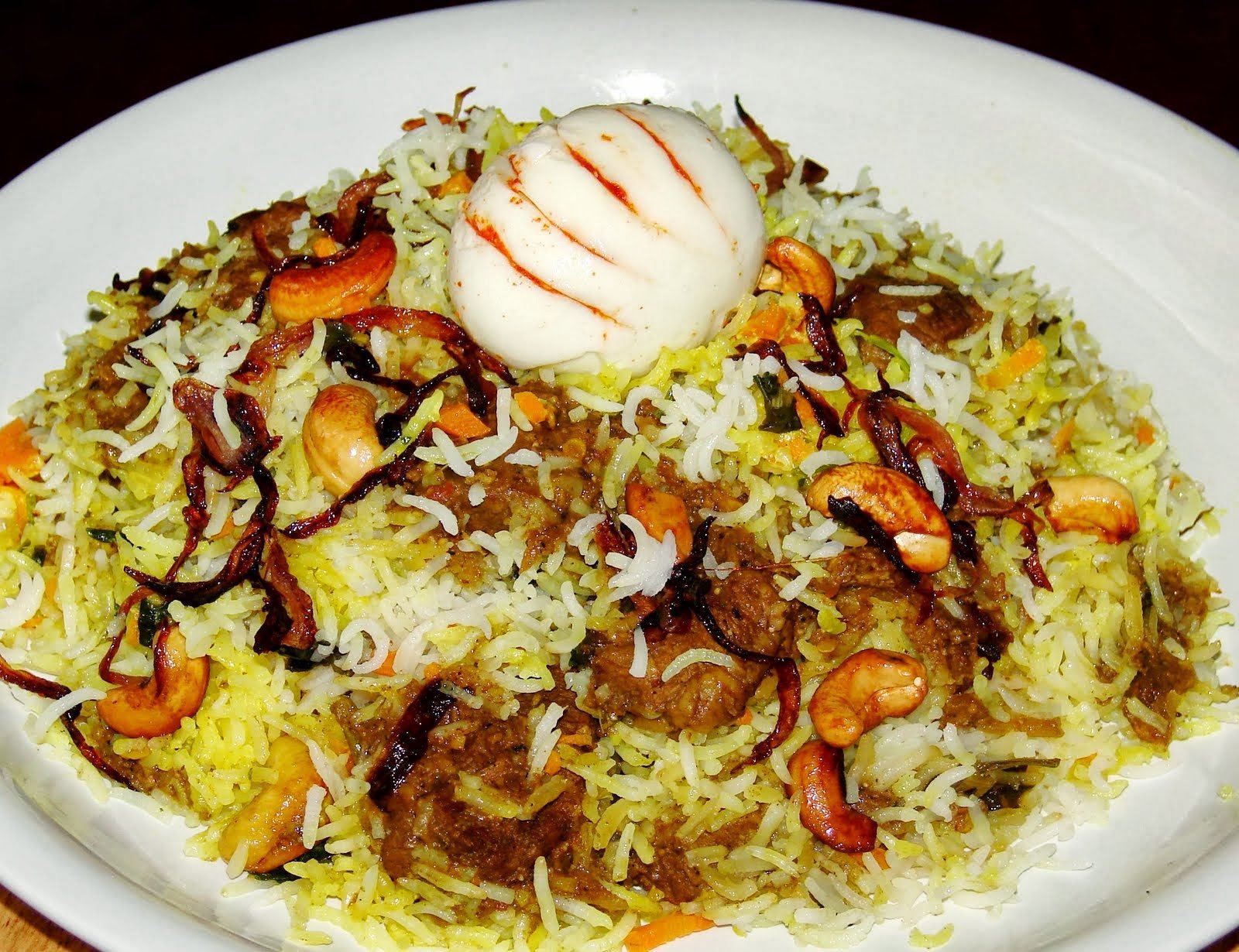 As you sit here drooling over these biryanis making a food check-list, there are people who don't even get to have two meals a day.
This Independence Day, we have joined the Robin Hood Army and Uber to launch #Mission100k.
#Mission100k is a war which Indian and Pakistani students are fighting together against hunger. The campaign aims to unite students to rally together and serve food to 100,000 homeless countrymen on both sides of the border.
There are 300 million hungry people in India and Pakistan; if you can't feed them all – let's start with one.