Movies take inspiration from life. Reel life portrays real life. But sometimes, it happens the other way around. People get inspired by movies. And not always in a good way. Here are 15 movies – Hollywood and Bollywood that inspired real crimes:
1. Dhoom
On 30th December, 2007, the Chelembra Bank Robbery took place in Kerala. The robbers made a hole on the floor of the bank and got away with gold and money worth ₹ 8 crores. The leader of the group later confessed that they were inspired by the movie Dhoom, and used the same trick of making a hole on the ground floor of the bank during a New Year's event. There are around 15 cases inspired by Dhoom.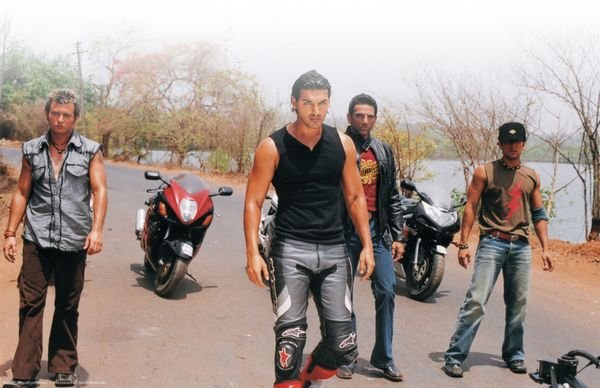 2. Project X
The movie gained real fame amongst teenagers and college students when it showed a party of epic proportions that involved drugs, alcohol, gun fire, etc. Kids around the US tried to emulate the party. One such incident was reported from Houston where a partygoer started shooting as the police arrived and killed an 18-year-old. Many other incidents also occurred. Warner Brothers eventually issued a statement in response to these copycat parties discouraging people from doing so.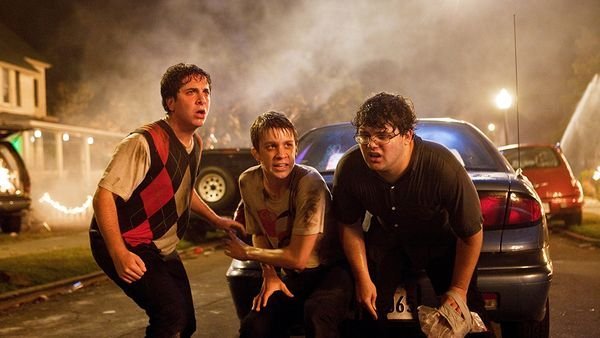 3. Special 26
Eight people were arrested in Charkop, Mumbai when they planned a robbery that was inspired by the film Special 26. The team posed as Income Tax Officers and raided a businessman's house. They left with cash and valuables worth more than ₹ 1.5 crores. The policemen who made the arrest were also made to see the movie to learn the way of the culprits. There are more than 15 cases of crimes inspired by this movie, which itself was based on a true story.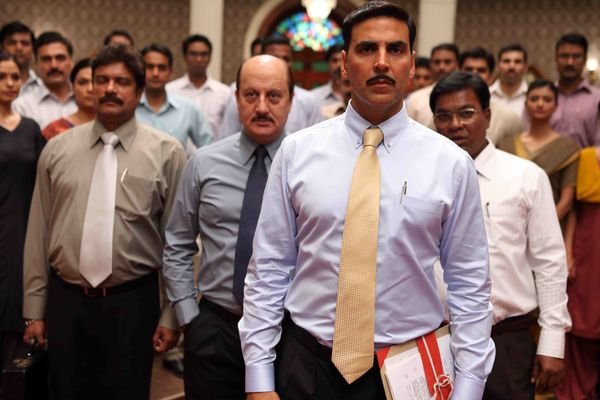 4. Child's Play
The series inspired many crimes. Martin Byrant – considered to be the worst Australian mass murderer – was said to have been fascinated by 'Child's Play 2' according to his shrink. He killed 35 people and is serving 1,035 years for his crime.
Elsewhere, a 16-year-old was torched to death by perpetrators who kept repeating, "I'm Chucky. Chucky wants to play," throughout the ordeal. In yet another incident, Two 10-year-old Chucky fans killed a 2-year-old by stoning in 1993. Incidents kept cropping up of killings inspired by the series for years and years.
5. Oye Lucky Lucky Oye!
Just like Abhay Deol casually drives away in a stolen car, the crime in question was committed by one Israr, who along with team members stole around 180 cars within a year. He also used the best technology to commit said crime and all the material required was provided by those who wanted him to steal the cars.
6. Scream
This movie inspired a lot of copycat murders. But one of these murders stood out. A Belgian teenage girl befriended Thierry Jaradin, who convinced her to visit him one day. He popped the question and she said no. After which he took out two knives from the kitchen and stabbed her 30 times just like in the movie scene. He confessed to the crime and also the fact that the murder was modeled after the movie. He had no history of any crime or metal illness.
7. Khosla Ka Ghosla
Just like in the movie, where a plot of land was captured by a syndicate which then demanded money to let go of it, similar incidents happened in Delhi. Certain DDA employees would resell DDA plots by forging documents which lead to similar disputes between parties. Police said their modus operandi was inspired by the movie.
8. The Dark Knight
The infamous Aurora Shooting took place in 2012 when a man entered a movie theatre in Colorado during a midnight screening of 'The Dark Knight Rises' and opened fire. He killed 12 people and injured 70. When he was caught, his hair was dyed red and he claimed to be 'The Joker'.
9. Money Train
The movie has a scene where a thief traps a clerk inside a subway toll booth and sets it on fire. Unlike the movie, where the clerk survives, some of the real victims couldn't. Shockingly, there were around 7 real incidents in 3 weeks using the same method.
10. Bombay To Goa
The motive was of course about becoming rich overnight. Three employees from a reputed MNC decided to loot the safe of a warehouse claiming that they were inspired by the movie. In fact, they also said that they saw the movie before committing the crime.
11. The Basketball Diaries
Leonardo Di Caprio has a daydream in the movie where he enters a classroom donned in a black trench coat and kills his classmates. Well, in 1996, one Barry Loukaitis entered his classroom dressed exactly the same way and killed 3 people. As the whole incident unraveled and before he was captured, he said to his classmates: "This sure beats the hell out of algebra, doesn't it?"
12. The Town
A group of men in NY staged a shocking 62 robberies and stole around $ 217,000 stolen in cash. They used similar methods that the robbers from the film were seen employing. There were two other crimes where the robbers even donned the same masks that were used in the movie and also dressed up as nuns.
13. The Matrix
Yes, this may seem surprising. But aside from wearing black trench coats and similar outfits of the movie while committing a crime, there were reports of people actually killing others due to their 'belief' in the matrix. Two tenants killed their respective landladies and later told the police that they thought they were in the matrix and therefore believed that the people they had killed weren't actually dead in real.
14. Munna Bhai MBBS
A group of cheats took inspiration from this movie and sought to leak 10+2 examination papers. They would later use mobile phones to SMS the answers to those who had paid them the demanded amount. It also involved a sub inspector of the Delhi Police who would SMS the answers to the candidates. The syndicate had charged students in lakhs in an attempt to get rich overnight.
15. Robocop 2
Nathaniel White was an American serial killer whose inspiration from the movie was found in his words once he was caught. He said, "The first girl I killed was from a 'RoboCop' movie. I seen him cut somebody's throat then take the knife and slit down the chest to the stomach and left the body in a certain position. With the first person I killed I did exactly what I saw in the movie."
There have been plenty of other movie-inspired crimes committed as well. Some big ones and some petty ones. Although directors love it when people connect to their movies, they never want anyone to get motivated to commit any wrongdoings. Other movies like Fight Club, A Clockwork Orange, Taxi Driver etc. have unfortunately also inspired certain crimes.