In a society where patriarchy looms at large and the very idea of sex and alternate sexualities is a taboo, it is not a surprise that mainstream media and daily soaps restrict themselves to the themes of the ideal sanskari family and over-the-top dramas.
However, despite the fact that the laws in our country are embarrassingly archaic and condemn same-sex love, it is extremely heartening to see popular TV channels breaking out of the status quo and doing their bit to ensure that the LGBT community is integrated into the fabric of the mainstream.
While MTV's The Big F focuses on the exploration of 'forbidden fantasies', we cannot help but applaud the fact that it has done its part in bringing lesbian love into the realm of the 'normal'.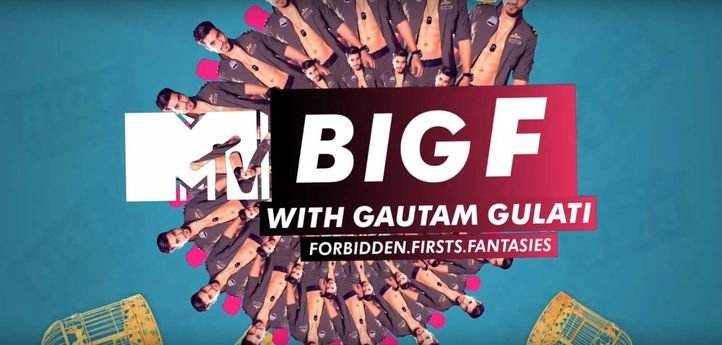 The 6th episode in the series – titled ' I Kissed A Girl' – showcases the story of a college student and the discovery of her sexuality. While the narrative is slightly over-the-top, to put it mildly, the unapologetic depiction of same-sex love is refreshing, especially in mainstream Indian media.
Young fashion designing student Sharmistha is the splitting image of every confused young adult, trying to find a place for themselves in the big, bad world. Ridiculed and ostracized for not having a boyfriend, she is at the receiving end of incessant jabs for not being 'normal'.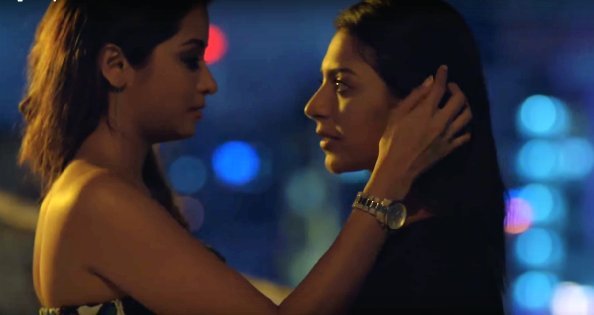 But when the very outgoing and attractive Madhurima becomes a part of her life, she admits to her best friend, and to herself, that she has been living in denial. She embraces the fact that she is indeed attracted to women, and unabashedly so.
While there are secondary characters constantly trying to impose standards of normalcy, it is also heartening to witness the support Sharmistha receives from her friends for being 'different'.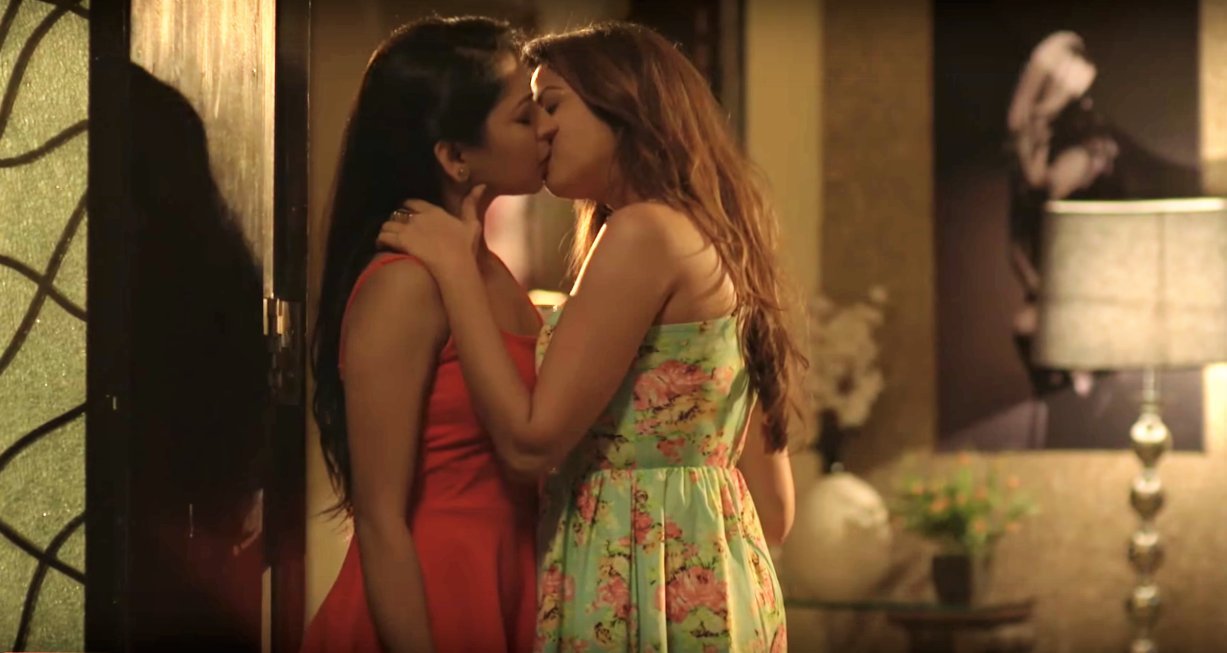 Breaking out from the usual, hetero-normative language of patriarchy that Indian television has been bombarding us with, MTV India has paved the way for an inclusive and relatable depiction of contemporary Indian society.
Yes, this representation of homosexual romance that was done primarily under the banner of 'forbidden desires' is problematic. But the very fact that homosexuality is being talked about, and focused on in Indian TV is indeed commendable.
Watch the full episode here:
A big thumbs up to MTV India for having taken this leap of faith. While our legal system may be holding us back from achieving equal status for the LGBT community, if mainstream media continues to explore alternate sexualities, maybe the future for sexual minorities is not so bleak.