Cafe Madras in Matunga, Mumbai, celebrated 75 years of business recently with a little treat for its customers from 1940 – the prices. For the day, the cafe charged its customers with prices on the menu from 1940, soaring the patrons' excitement. Now that's the kind of time lapse we're looking for!
Check out this bill posted by Twitter user Yash Sanghvi to share his excitement (enough to have called it Cafe Mysore):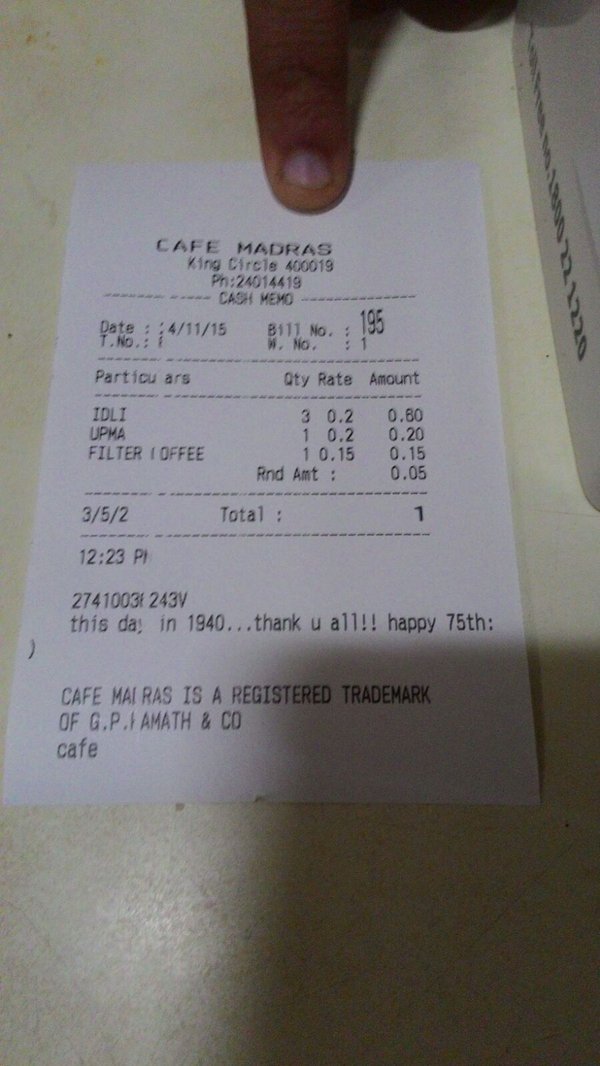 Such a cool gesture!