When words fail, music speaks – Hans Christian Andersen
For some of us, music is about expressing suppressed emotions, for some it is a way of connecting with people, and for others, it's a way of life. Music has a special place in all our lives. However, watching videos on YouTube relaxing on a couch is one thing and watching something live at a concert and satiating all your aural needs is another. If you fall in the latter category, we bring to you a list of music fests that you'd love to get crazy at:
After all, with the spurt in the Indian music scene in the recent past, festivals and gigs keep happening across the country. And the worst part would be to find out that your favourite artist put up a raging performance in your neighborhood pub and you had no idea.
Here's a list of 12 concerts and gigs coming up in 2015 that you wouldn't want to miss.
1. Magnetic Fields
17th – 19th December (Rajasthan)
Held in winters, this festival has been a raving success amongst music lovers. The enchanting venue just adds to it. Held at Alsisar Mahal, Rajasthan, this offbeat festival is unlike any other. With its local acts, food and amazing ambiance, the Magnetic Fields is inviting to say the least. Also, it has the perfect mix of Indian and international artists to cater to your musical menu. This year's line up features DJ Koze, Soul Clap, Antal, M.Mat and many more. If indie is your style, you don't want to miss this. Better get to booking your tickets.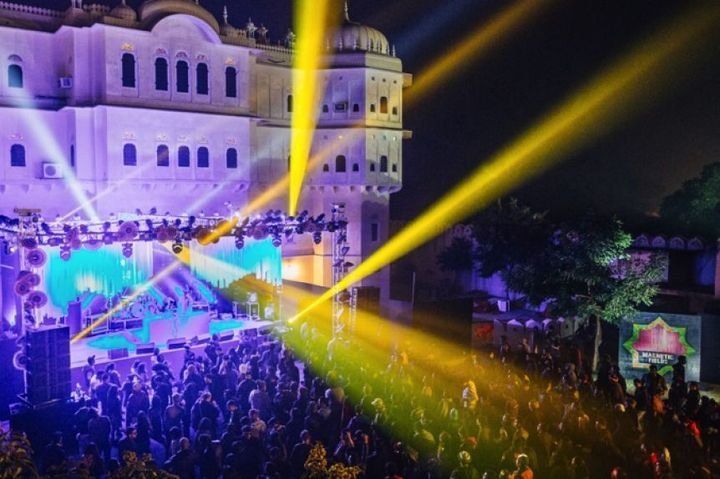 2. Slash ft. Myles Kennedy and The Conspirators
7th November- Mumbai, 14th November- Bengaluru
That's right, it's Slash! The former Guns and Roses guitarist always had a special place in our hearts, and together with Myles Kennedy, they actually do put the World on fire. This event by MTVI Extreme promises an unparalleled adrenaline rush with just the right combination of adventure and music. So, all the rockers in the house, it's time to buckle up! Even the star of the show can hardly contain the excitement. "I'm really looking forward to taking our World On Fire tour to India for the first time ever at MTV Indies Xtreme," said Slash.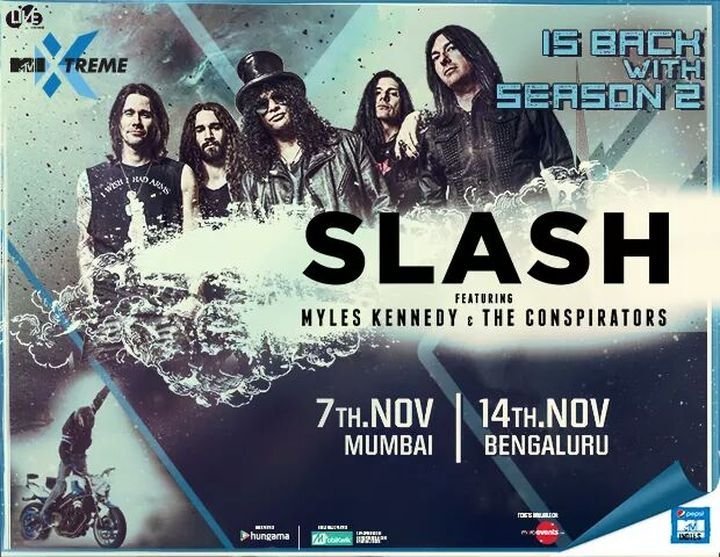 Source: allevents.in
3. Harley Rock Riders VI
October 30th, 31st – Mumbai
When motorcycles and rock music come together, it's an ultimate headbangers paradise! After 5 seasons of travelling the country, this time they have selected aamchi Mumbai as their destination. The killer headliner by the metal gods Megadeath and the pioneers of reggae, The Wailers, will feature along with a line up of 18 of the best indie acts our country has to offer. What's more? A true blue motorcycle festival and a whole lot of mean machines. Tell me you're not excited!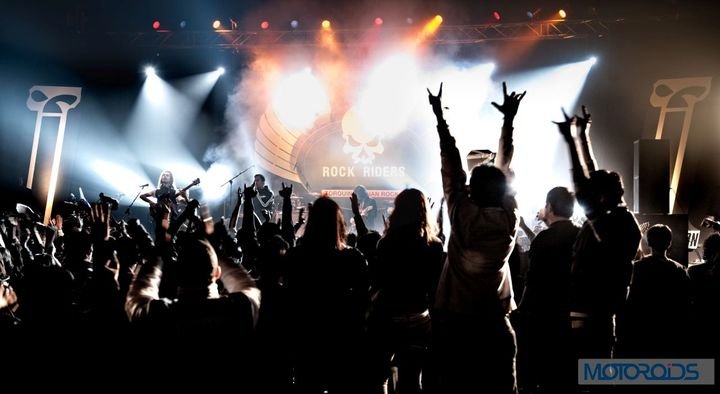 Source: www.motoroids.com
4. John McLaughlin & the 4th Dimension
7th, 8th November – Bengaluru
This one's the ultimate treat for all you jazz lovers! Pioneering a unique fusion of jazz, this event features some of the best contemporary Jazz artists with John McLaughlin and the 4th Dimension promoting their album, " Dark Light" . The beautiful amalgamation of jazz, rock and Indian classical highlighting this show is sure to soothe your senses. Counter Culture's Jazz in the Garden is surely a rival to the best Jazz Festivals around the world!

Source: allevents.in
5. Jamsteady's Big Sunday
December 13th – Kolkata
After their weekly gigs were a major local hit, Jamsteady by event management firm Smoke Inc. is gearing up for the Big Sunday making its way into the already packed December festival season. The first edition of this newbie festival will feature artists such as experimental rock band Pinknoise, electro-indie band Sky Rabbit from Mumbai, rap rockers Underground Authority, Bangla rock band Fossils, pop rock band The Ganesh Talkies, dream pop artist Nischay Parekh and Jivraj Singh (now called zap) , adding to the total of 20 artists across 2 stages! Sounds like an event that makes for an unforgettable head rush.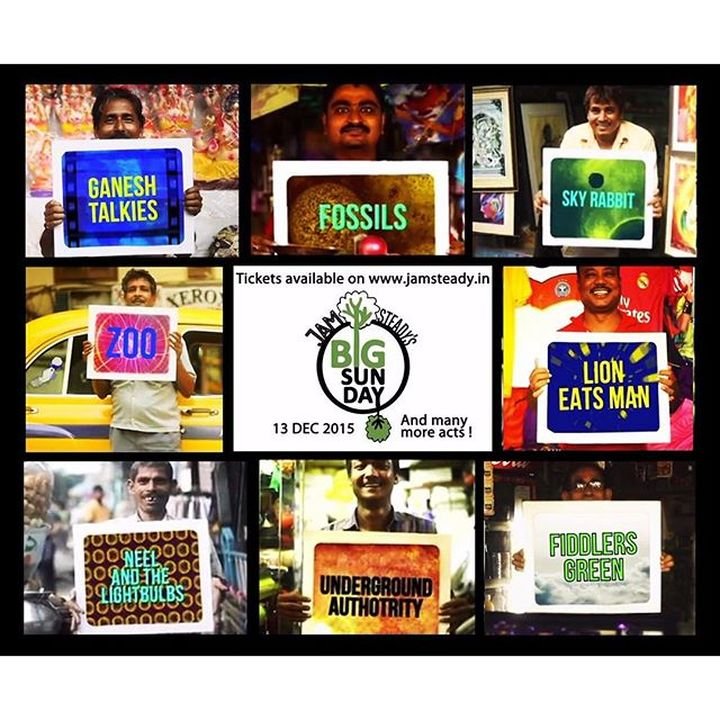 Source: F acebook.com
6. Bacardi Enchanted Valley Carnival
18th-20th December – Ambey Valley City
You have to visit the Enchanted Valley to know what all the craze is about. You'll remain allured by the captivating venue, and the kick-ass music gives you a different trip altogether! Featuring Tiesto, Naved Khan, Fatboy Slim and many more Indian and international artists, this year too the event is going to be an enthralling power packed experience in the midst of the serenity of nature. What's more? The thrill of adventure sports that's found only in this festival across the country. This one is just too good to miss.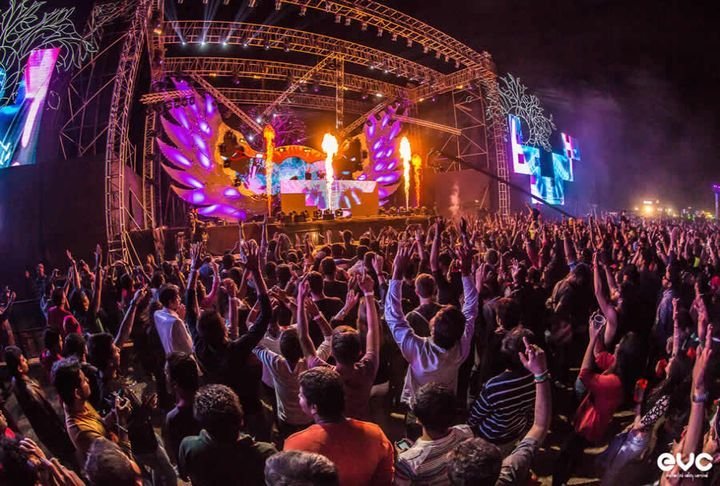 Source: justdial.com
7. Goa Rhythm & Blues Festival
30th, 31st October – Goa
This 2-day fun packed music festival will be held to raise funds for terminally-ill children. An impressive line up of 8 bands featuring The Aviv Pereira Project, Divine Raaga, Shilpa Rao, DJ Parekhit, MoonArra, Ministry of Blues, The Doors Perception and Soulmate will be performing for the ever enthusiastic party goers of Goa. The mixed genre of music – Pop, Rock, Sufi, Fusion and Bollywood, and the thought of grooving on the beaches of Goa – is too irresistible a temptation to miss!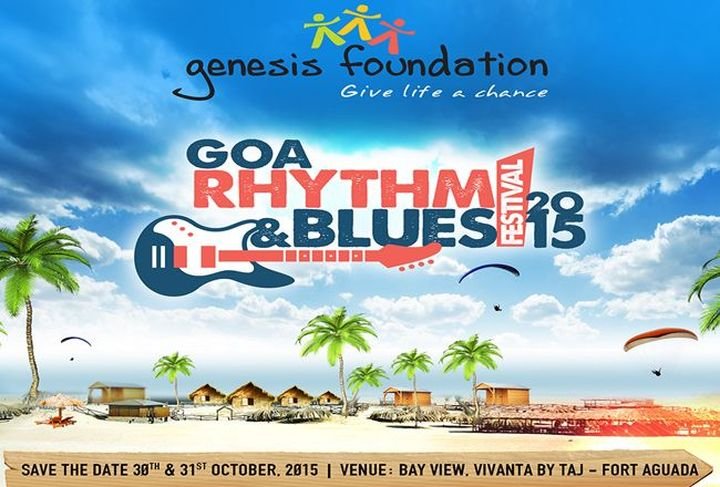 Source: buzzintown.com
8. Eden Festival
November 14th, 15th – Mumbai
With the Eden Festival, Mumbai becomes a canvas of music and art. This year, the lineup features Madboy/Mink, The Sleepwalker, BLOT, AquaDominatrix, among other artists. Need we say more? The festival is where Mumbai becomes a cultural playground of urban utopia. It's a beautiful musical experience and the artwork definitely adds a splash of colour to the city's already colourful pages.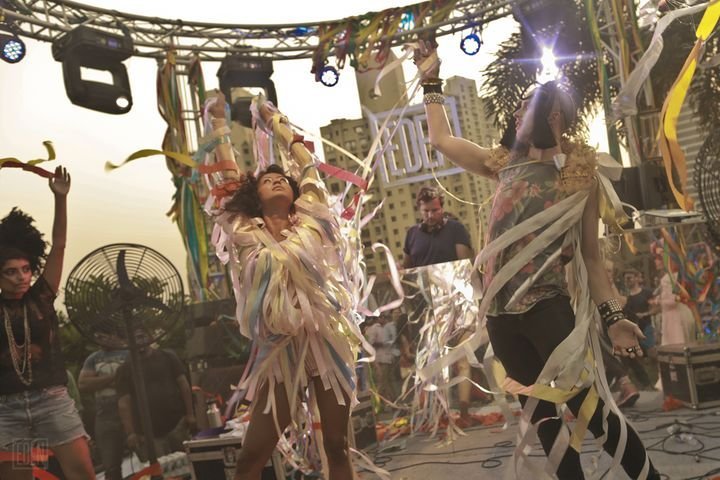 9. Bacardi NH7 Weekender
October 23rd, 24th – Shillong, October 31st, November 1st – Kolkata, November 28th, 29th – Delhi, December 4th, 5th, 6th – Pune, December 5th, 6th – Bengaluru
Ever since the first NH7 started in 2010, this multi-city festival has been a rage all over the country! Touring musicians playing great music, games, food and great crowd are the main attractions of NH7. Headlining with Megadeth and AR Rahman this year, the weekender lineup goes on and on featuring some of the most celebrated musicians in the country and abroad. This one I never miss – so many stages, so many performances, coming to your city – truly the happiest music festival!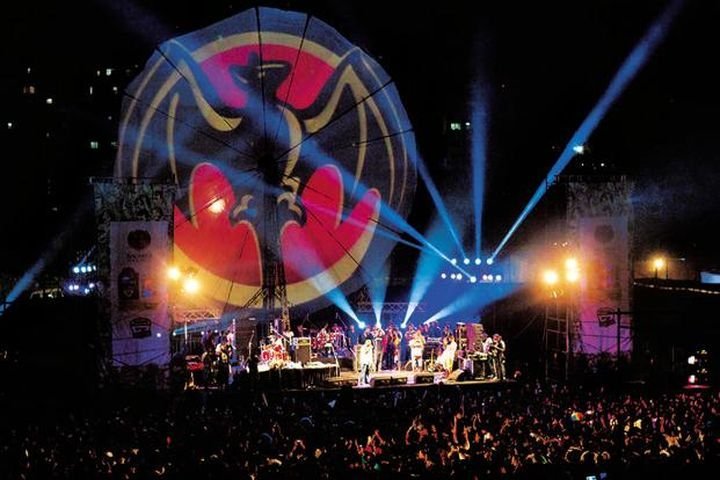 Source: www.livemint.com
10. The GREAT Britain and NH7's Hidden Orchestra, Peasant's King, The Clameens, and Thumpers
December 3rd – Mumbai
You can obviously not pack all talented artists in a weekend, no matter how hard you try. But the weekender doesn't compromise on the musical experience. NH7's extra gig with Great Britain is going to be nothing less than an evening of musical delight! Four phenomenal bands from the UK – Hidden Orchestra, Peasant's King, The Clameens, and Thumpers – will be playing for the first time in Mumbai! After performing at the Delhi edition of the Bacardi NH7 Weekender, this night in Mumbai will serve as their pit stop before they hop on to Pune and Bangalore.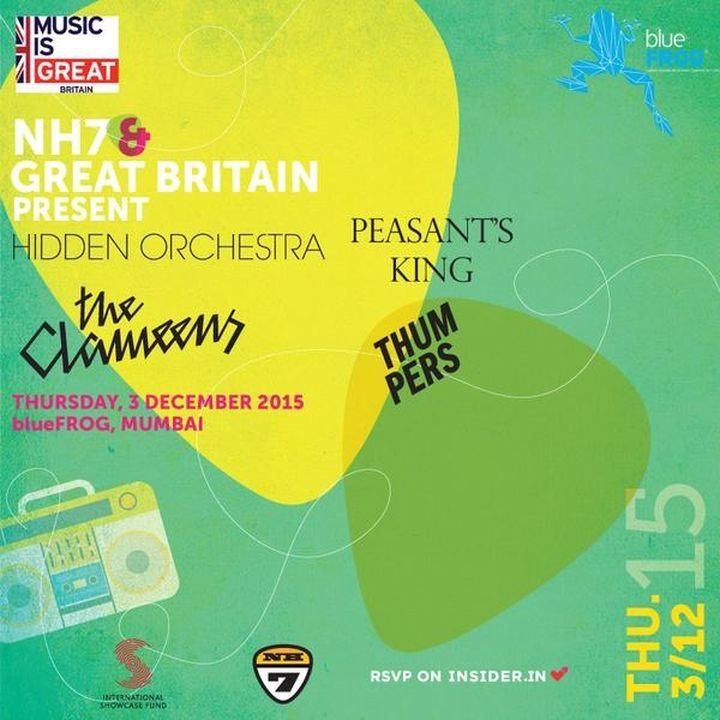 Source: twitter.com
11. The Farm Festival with John Digweed
November 22nd, Hyderabad
When you're hooked on to a Digweed set, you don't stop moving! From ethereal, swirling cinematic soundscapes to energy-infused bass-bothering tech growlers, generations of clubbers enjoy grooving to his beats. And that's what the Hyderabad Farm Music Festival has in store for us. Could you really miss that?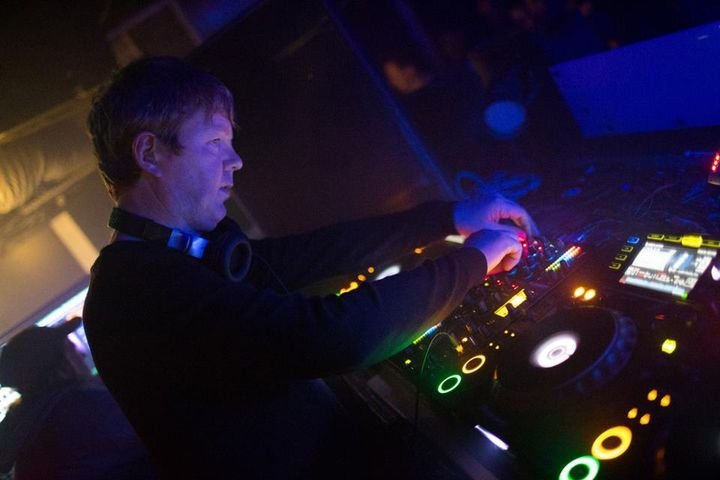 Source: www.aerialnoise.com
12. Afrojack
November 27th – Delhi, November 28th – Pune, November 29th – Mumbai, December 5th – Chennai, December 6th – Kolkata
It's Afrojack on an India tour! Covering the length and breadth of the country in 2 weekends, the master of electronica and the king of house will make the entire nation move to his beats. So, get ready to heat up your winters and grab hold of you passes before they vanish!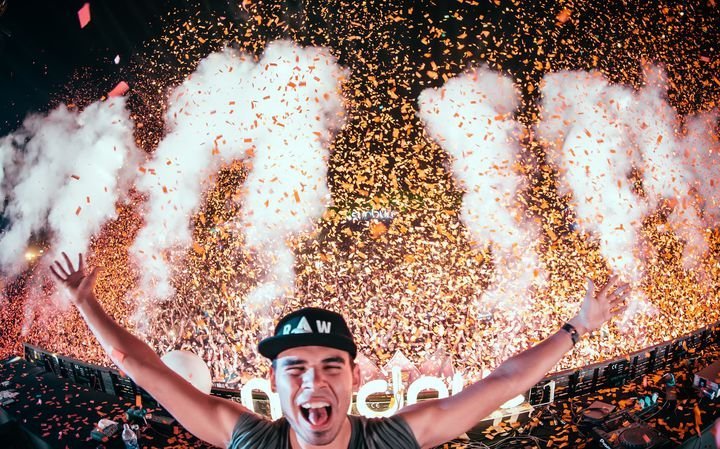 Source: www.festicket.com
And you thought the year is ending already? Whoever said the Indian music scene isn't great: The times they are a-changin'
So what are you waiting for? Get on the browser and start booking.