While we keep reading about instances of violence between the Hindu and Muslim communities, this Muslim couple shows us that not all is wrong with our country and there is still hope.
Twin brother-sister duo, Aayush and Prarthana Dayal, lost their parents, an air hostess mother and a pilot father in 2012, and were left at the mercy of their driver. When they complained of mistreatment by relatives to Uncle Zaheer – a close friend of their father and a commercial pilot himself – he took no time in approaching the court and filed a suit under the Guardianship Act, seeking permission to become their guardian.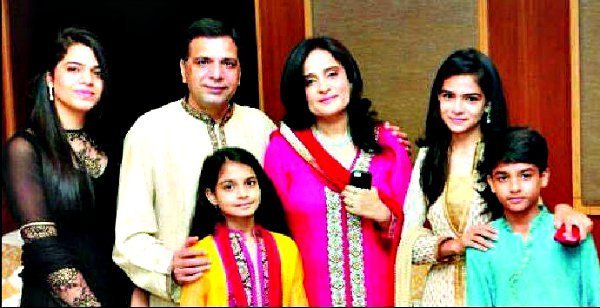 In this landmark judgement across religions, not only did Justice Najmi Waziri approve Zaheer's appeal, he also approved of a trust set up in the name of the siblings, where the wealth of the late parents would go, instead of going to the guardians. Indian Commercial Pilots Association and other well-wishers have already contributed over Rs 1 crore towards the fund.
Zaheer told Times Of India , "The HC order streamlined everything to allow the twins to integrate with us. I have a three-storey house and my in-laws and parents live with me. Ayush and Prarthana are the cynosure of their eyes. Since the court appointed me as guardian, now they will get a passport and can travel abroad with us."
The pilot added that the court had entrusted one of his neighbours, Arun Saini, to ensure that the kids also receive Hindu religious instructions and can visit temples whenever they want. "I don't want them to ever convert. They will be raised as Hindus," he added in his statement to TOI.
Now this sure is a landmark judgement. We can all learn a lesson or two from him.
This story first appeared in the Times Of India.