Eid al-Adha or Bakr Eid as it is popularly called, is one of the most celebrated Muslim festivals across the world. People wear new clothes and visit the mosque to offer prayers. But what makes Bakr Eid popular, even amongst those following other religious beliefs, is the delectable spread of rich, tempting, aromatic goodies. It is every meat lover's dream come true.
These mouth-watering mutton dishes are an absolute must-try today. Go on, indulge in some meaty goodness.
1. Irani Gosht
Fried mutton pieces doused in a thick rich spicy onion-based gravy is an instant perk-me-up. Enjoy this delicacy with naan or parantha . Finish by licking the delicious gravy off your fingers.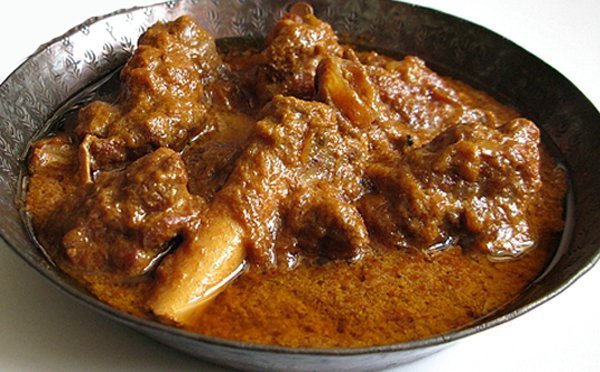 2. Mutton Stew
Mutton cooked in a light brown gravy with seasonal veggies is as yummy as it is wholesome. Served with piping hot steamed rice or any Indian bread, this is a recipe for instant nirvana.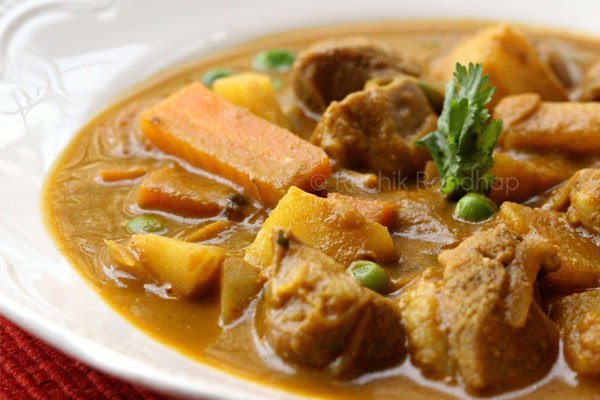 3. Hyderabadi Mutton Biryani
All biryanis are delicious, but any biryani lover will tell you there's something special about Hyderabadi Mutton Biryani. Fragrant aged basmati rice cooked slowly with mutton marinated in yogurt and traditional spices, is happiness served on a platter.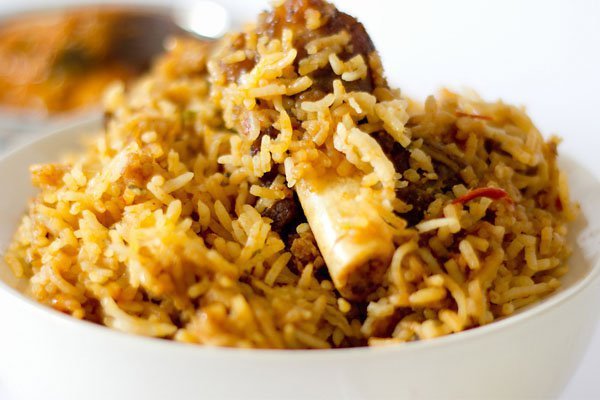 4. Patthar Kebab
This delectable kebab originated in Hyderabad. Minced lamb balls, marinated with raw papaya paste, ginger-garlic and other spices, are slow cooked on an inch thick stone slab heated over charcoal. It has a beautiful smoky flavour to it.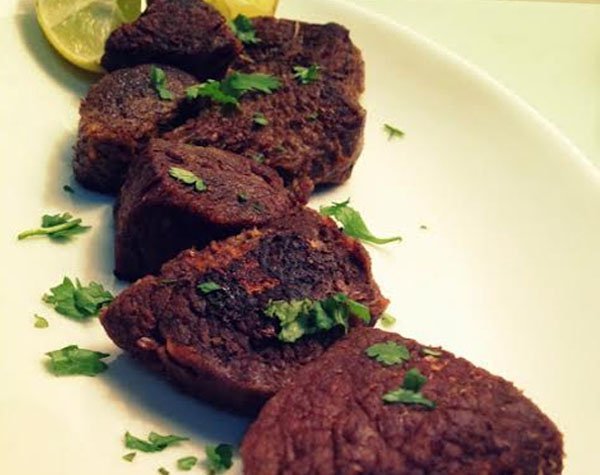 5. Nihari
Many trace the origin of Nihari back to Mughals of Old Delhi in the late 18th CE. Nihari is believed to have been eaten by Nawabs for breakfast.  It is also considered Pakistan's National Dish. Nihari is painstakingly cooked overnight but the droolsome result with the beautiful aroma of ghee with spices is totally worth the pain.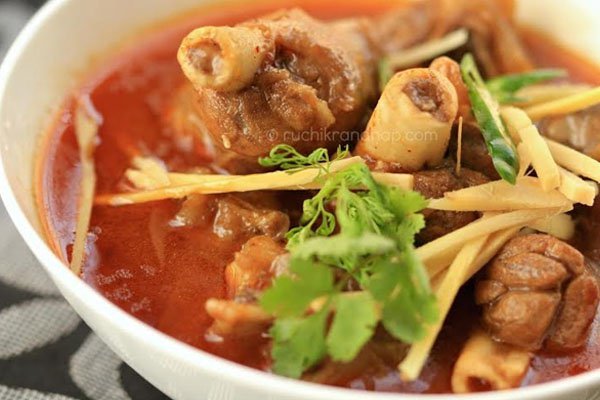 6. Mutton Paya
Mutton Paya, or gravied goat trotters, is very popular in Lahore. Onion, tomato and aromatic spices create a symphony that will leave you craving for more.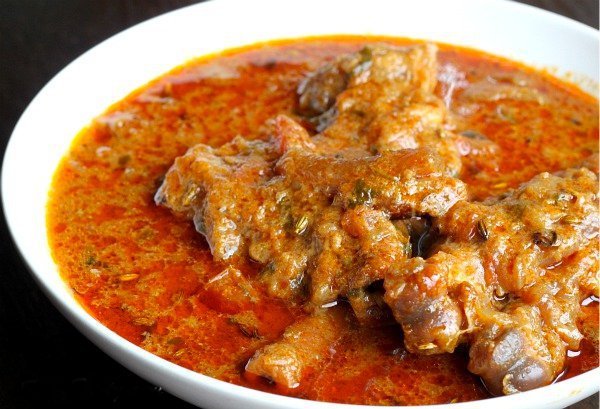 7. Brain Fry
Brain Fry is a Hyderabadi classic best enjoyed as a snack or a side dish. Scrambled to perfection with onions, ginger and other spices, this delicacy is popular with meat lovers of all ages.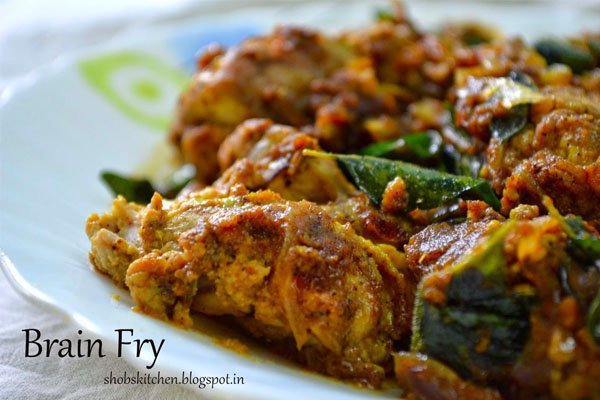 8. Yakhni
This authentic Kashmiri delicacy is prepared in yogurt. This light preparation bursting with subtle flavours and will tempt you endlessly.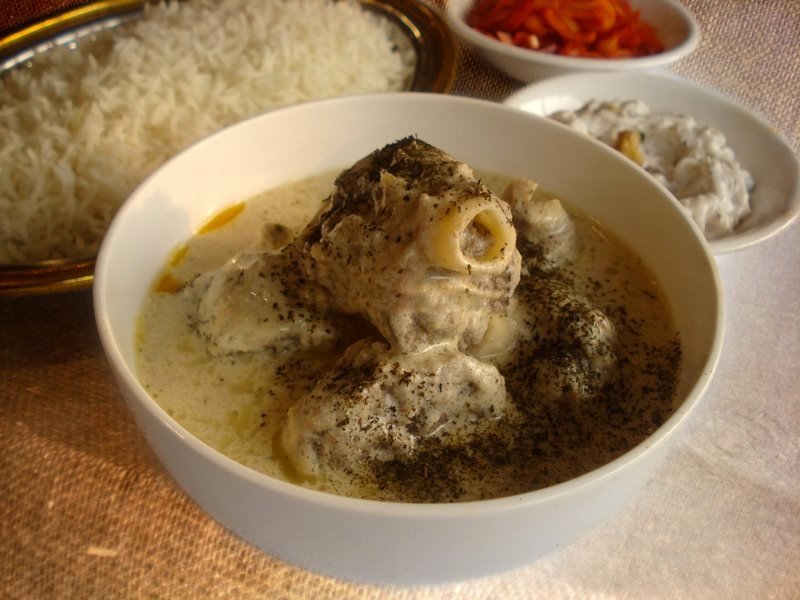 9. Nargisi Kofta
Named after the Nargis flower, also known as Poet's Daffodil, the exotic looking Nargisi Kofta tastes just as marvellous. A boiled egg tenderly tenderly cased within minced lamb, soaking in a rich red aromatic gravy is a feast for your senses.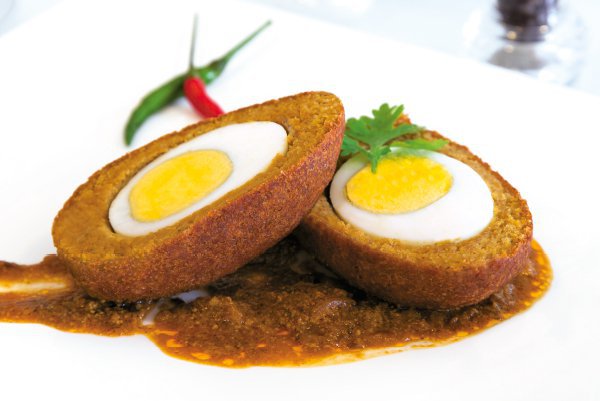 10. Roghan Josh
Meat lovers swear by this signature Kashmiri recipe. It was originally introduced by the Mughals. The endlessly enticing deep red gravy is a result of dried Kashmiri chillies, deseeded to avoid unnecessary burn. Cinnamon, cardamom, bay leaves, turmeric, coriander and garam masala add to a beautiful medley of flavours.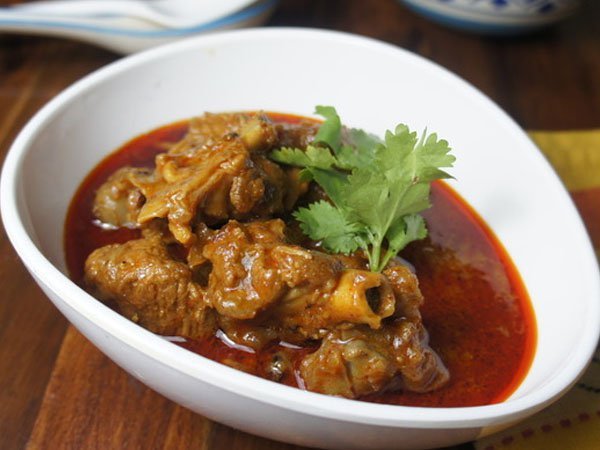 11. Keema Kaleji
A combination of minced meat and pieces of liver in a thick masala base is something that is meant to be shared. This meaty tango goes best with Malabari parottas .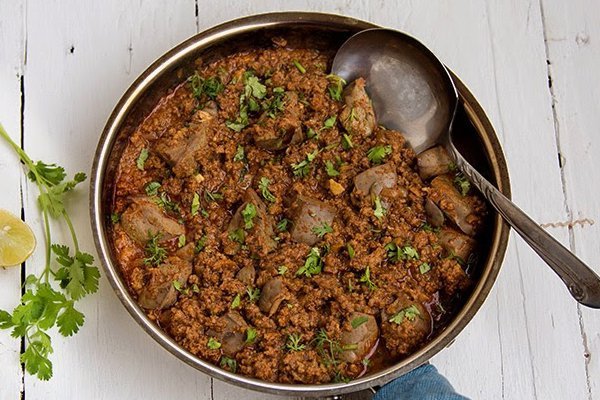 12. Haleem
Wheat, barley, lentils, mutton and spices cooked for eight hours in a wood-fired cauldron till is reaches a consistency will melt anyone who sets their eyes on it. Enjoy this delicious middle-eastern speciality in large spoonsful.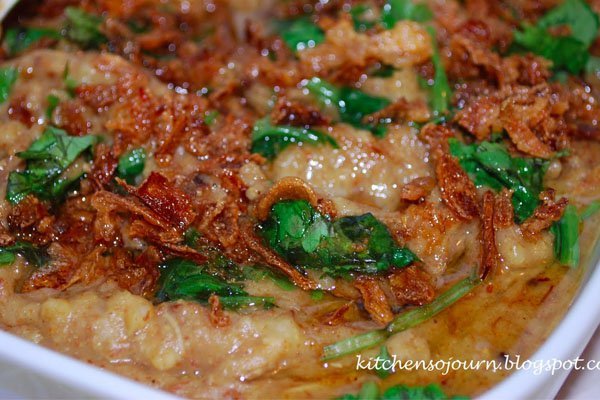 While you are enjoying these delicious delights, do spare a thought for someone who doesn't have enough to fill their bellies. After all, the true spirit of Eid lies in sharing.
Eid Mubarak Ho!