Festivals or not, we don't need a reason to make ourselves feel good, and what better way to do that other than getting your nails done. But spending huge bucks on nail art? Naah! We're on a budget here, after all. Improvisation is the way to go girl! And I betcha, you'll be surprised with how pretty your home-made talons look like!
1. The shattered glass nails
This trend is catching up and the best part, it is super easy to do. Just stick some sharply cut cellophane paper on your freshly manicured nails. Voila!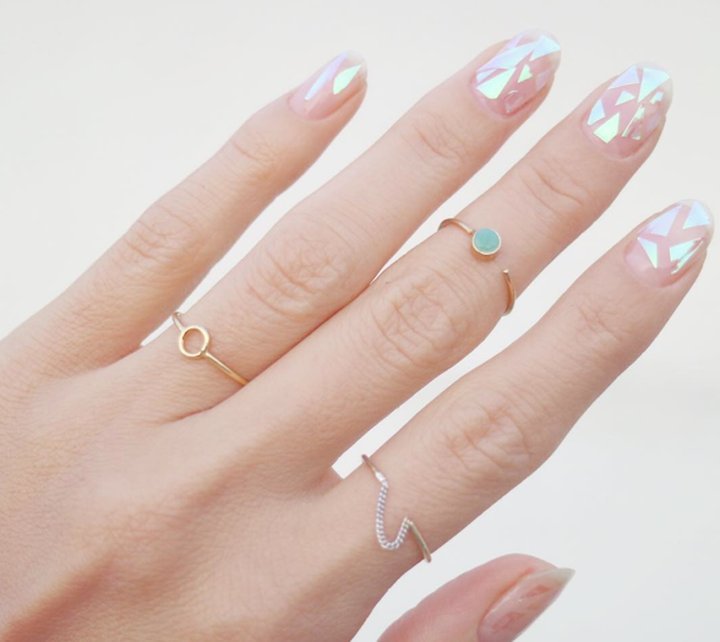 2. The geometrical nails
Scotch tape is your best friend, if you're really interested in nail art. You can create gazillion designs with its help.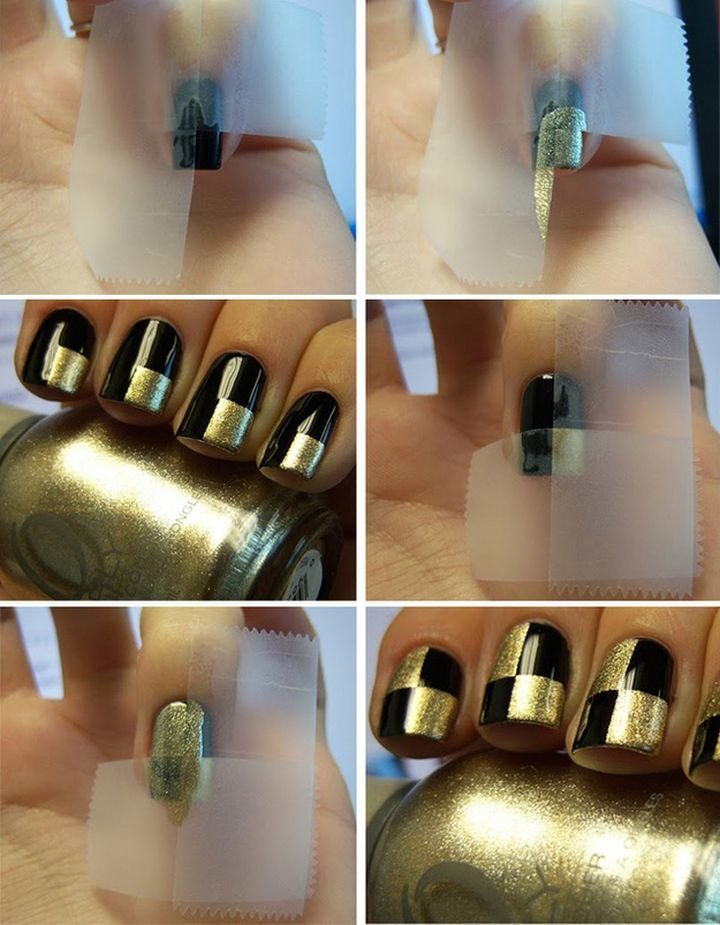 3. The Gradient nail
Get the ruffled gradient look on your nails, in the easiest way possible!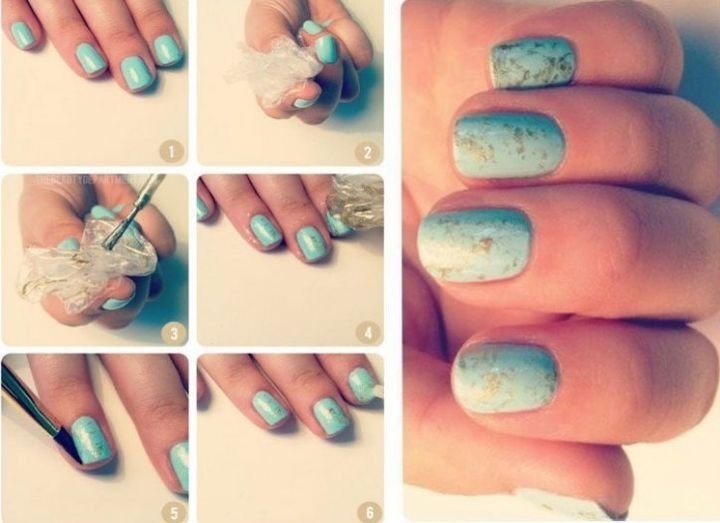 4. The lightning nails
Let there be lightning! Scratch off some of your nail paint to get this pretty design.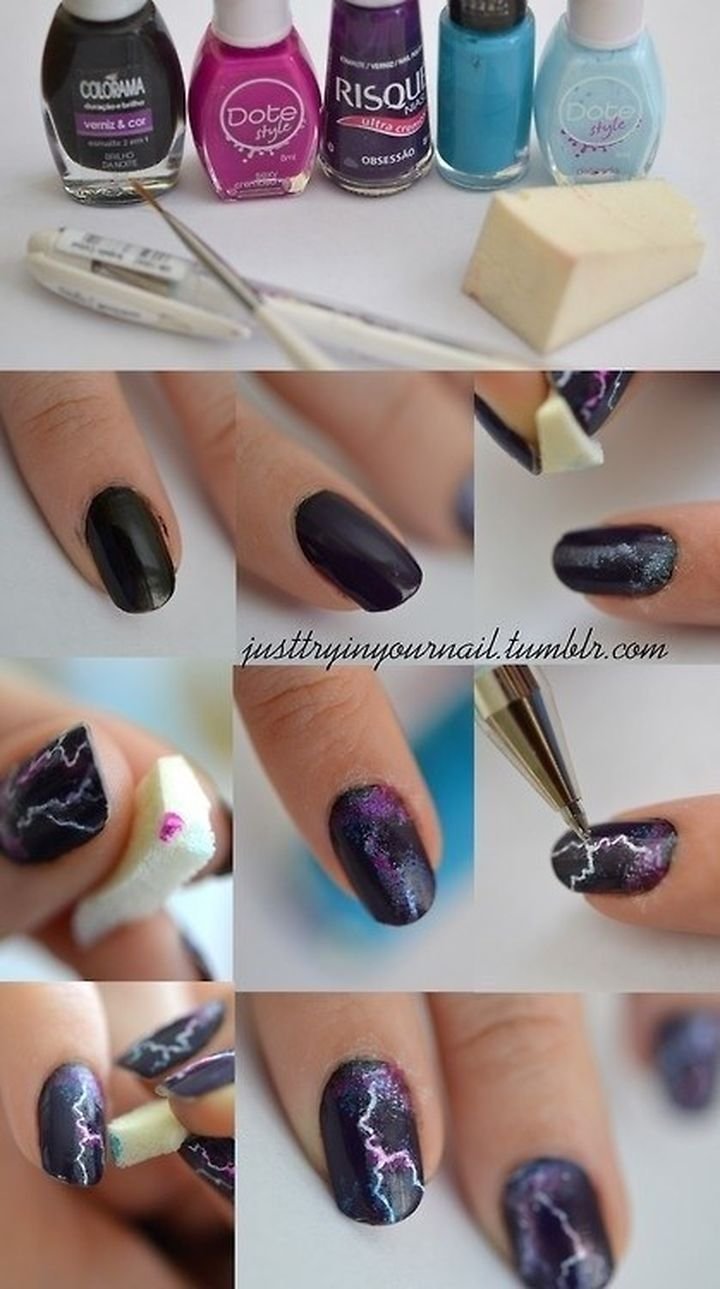 5. The cute bow nails
You might need to have some finesse for this. So keep your hands steady girls!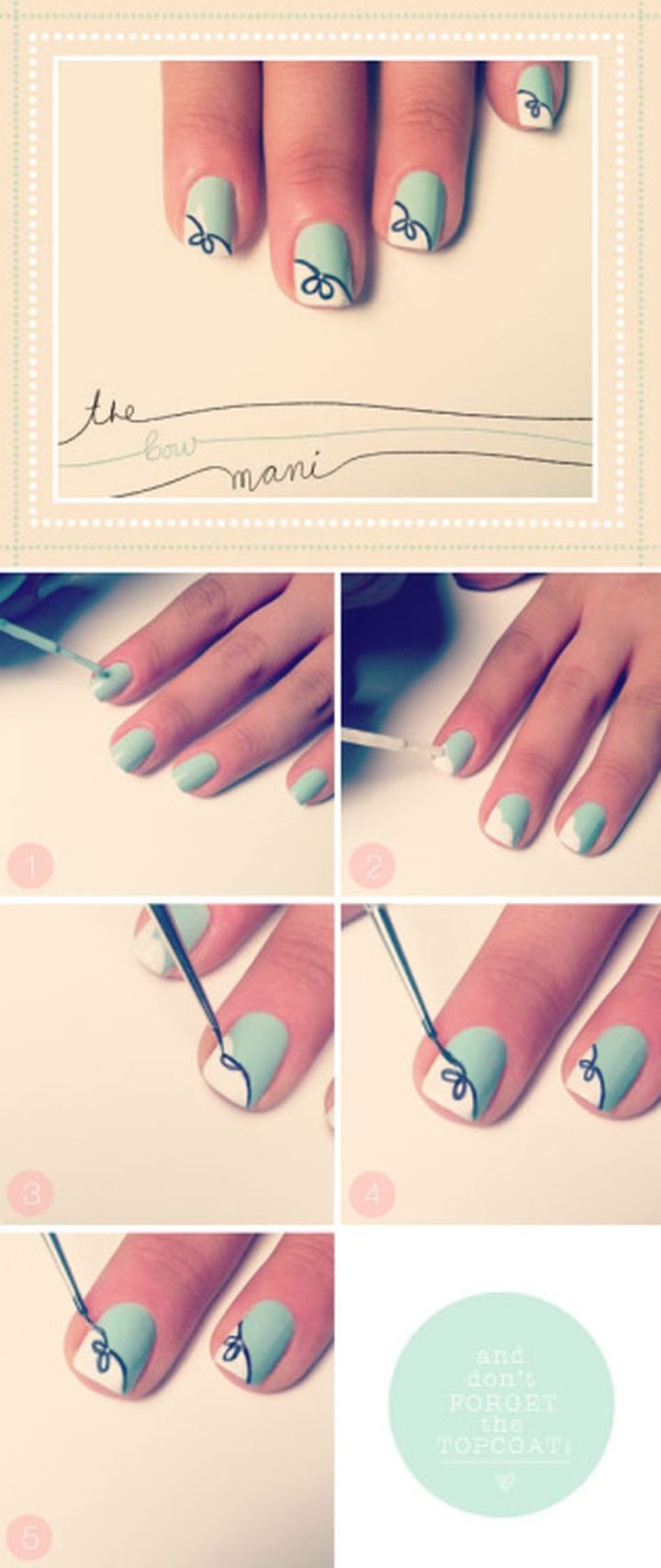 6. The kaboom nails
Make your nails the site of a kaboom-ing explosion with this easy trick. Just paint over the placed scotch tape. Voila!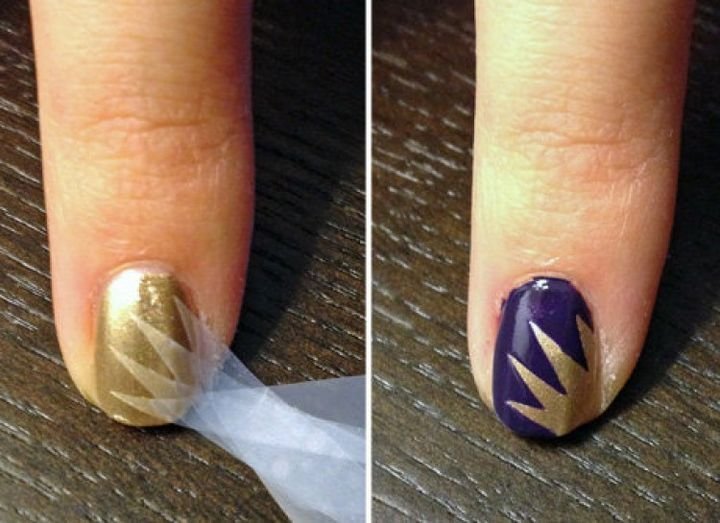 7. The pretty lace nails
Getting a complicated lace design on your nails, is easy now. Just dab the nail polish with a sponge after covering them with lace.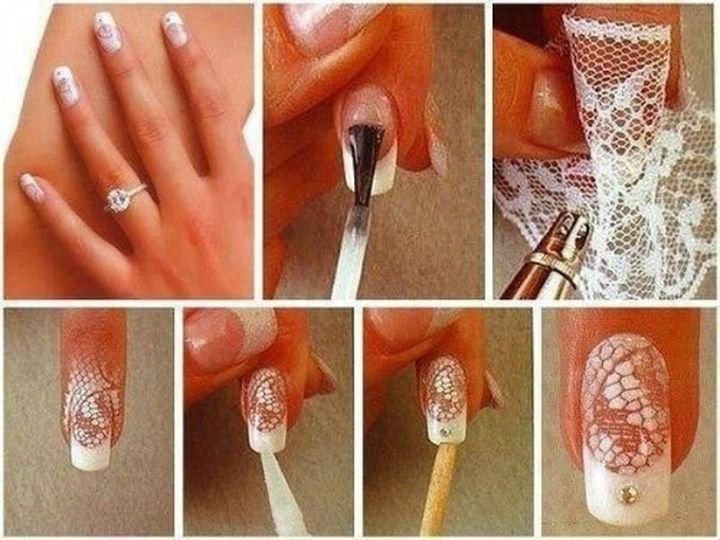 8. The ombre nails
Just mix two colours with a sponge and dab. Easy peasy.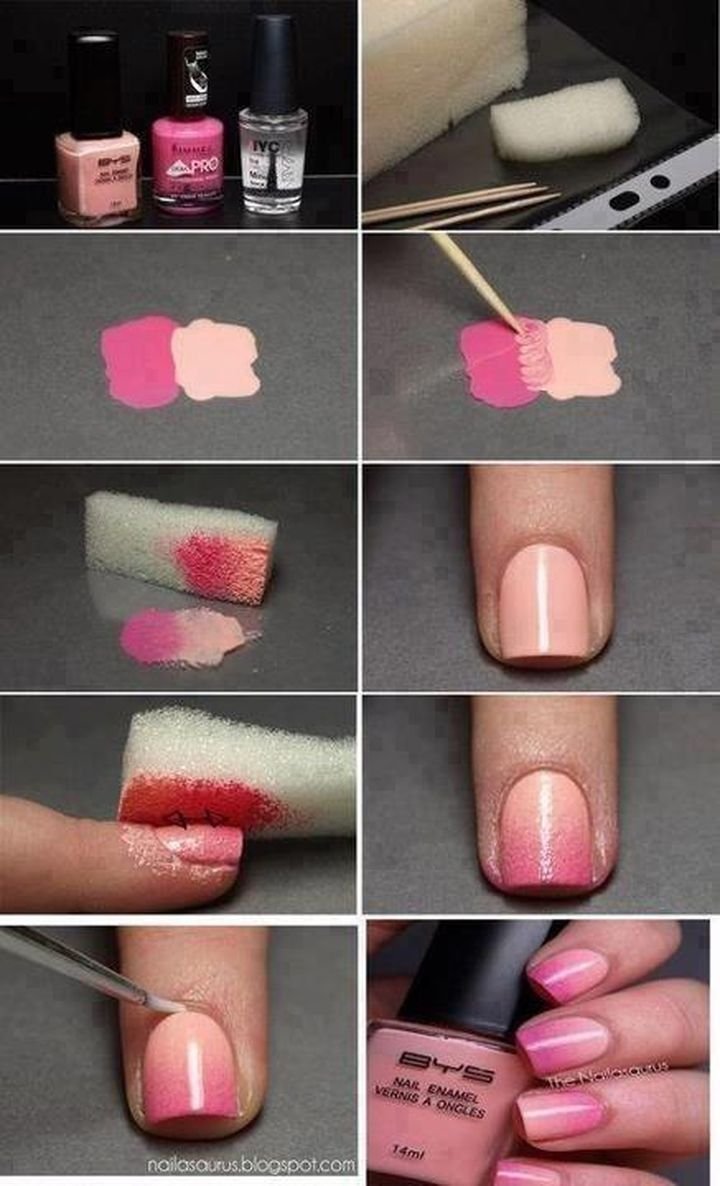 9. The single dot nail
If you want to keep it simple and chic. Nobody's going to ask you how you did it, but you're gonna be oozing oodles of chicness for sure.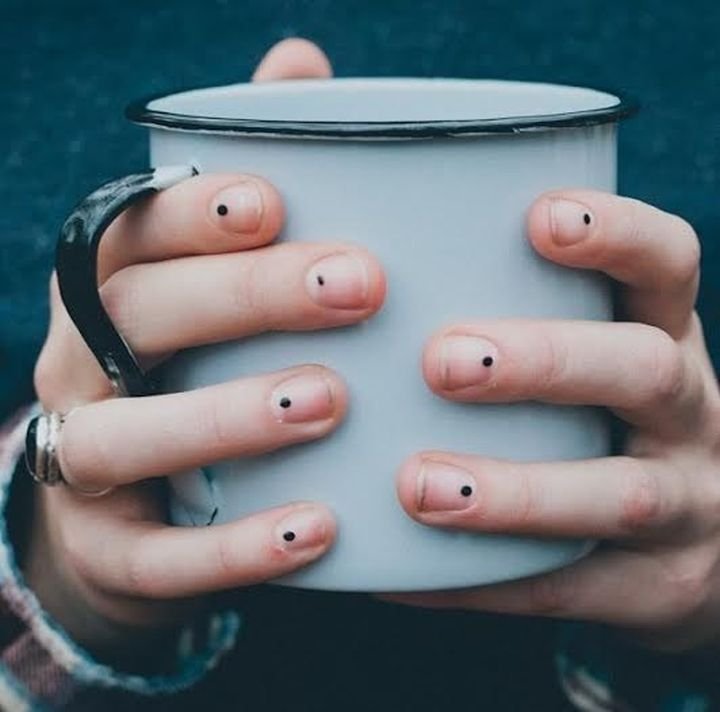 10. Jackson Pollock aka splattered nails
Give your nails the uber Jackson Pollock painting look. This one might be a bit tricky, but you'll get there.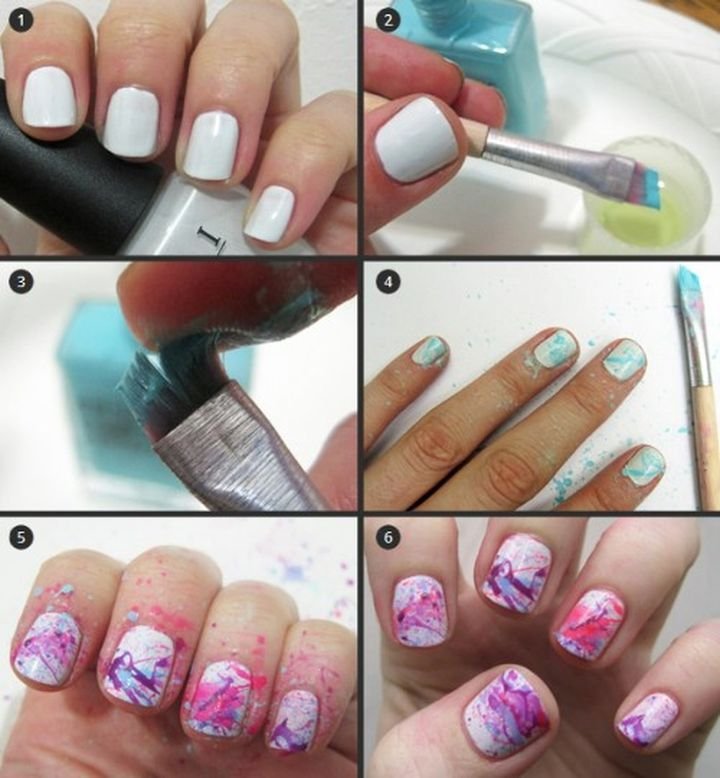 11. The dotted row nails
Use a bobby pin, or the head of a pin to get almost perfect dots.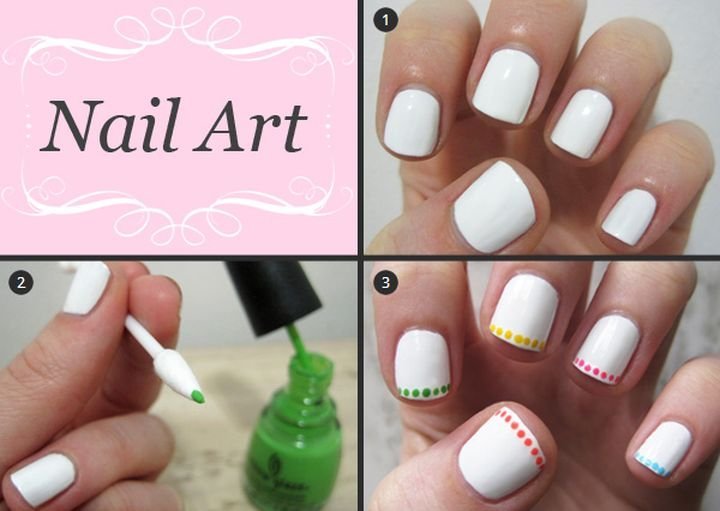 12. The polka dotted nails
Get transported back in time with this easy hack for polka dots.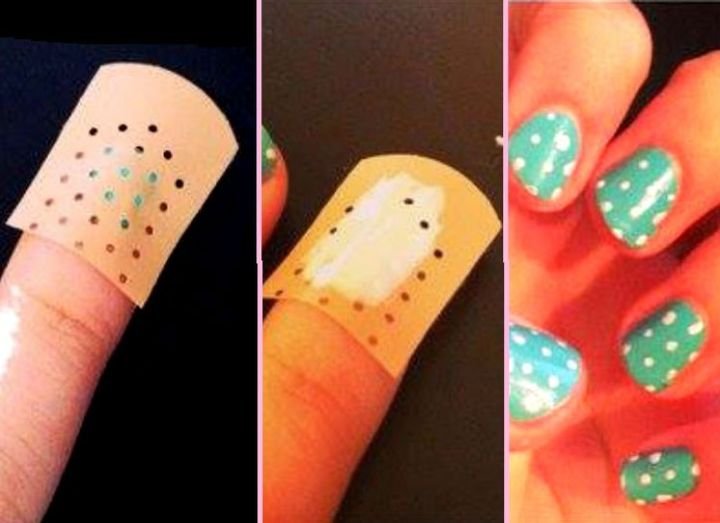 13. The Triangle nail
Nail the chic look with this bright coloured triangle nail art.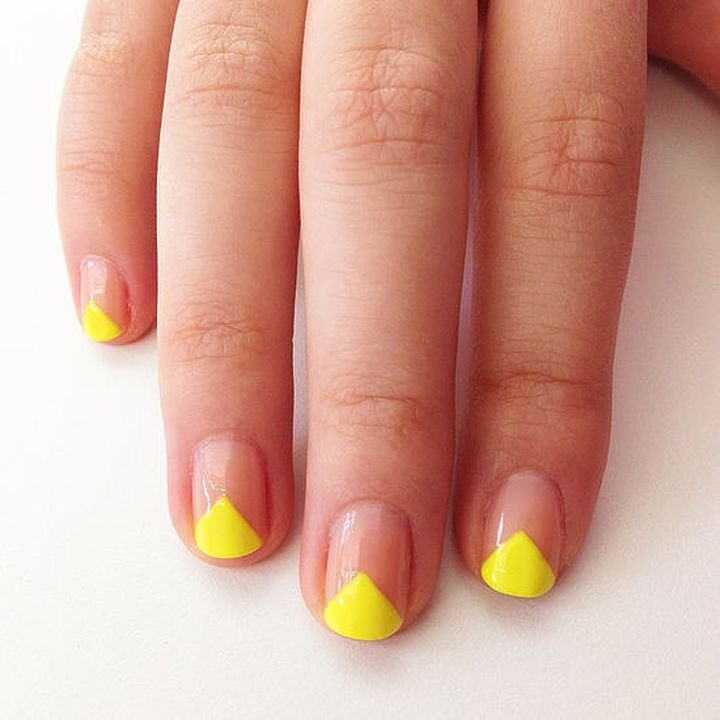 14. The sharpie nails
Yes, you can simply use a sharpie and draw all kinds of designs you want.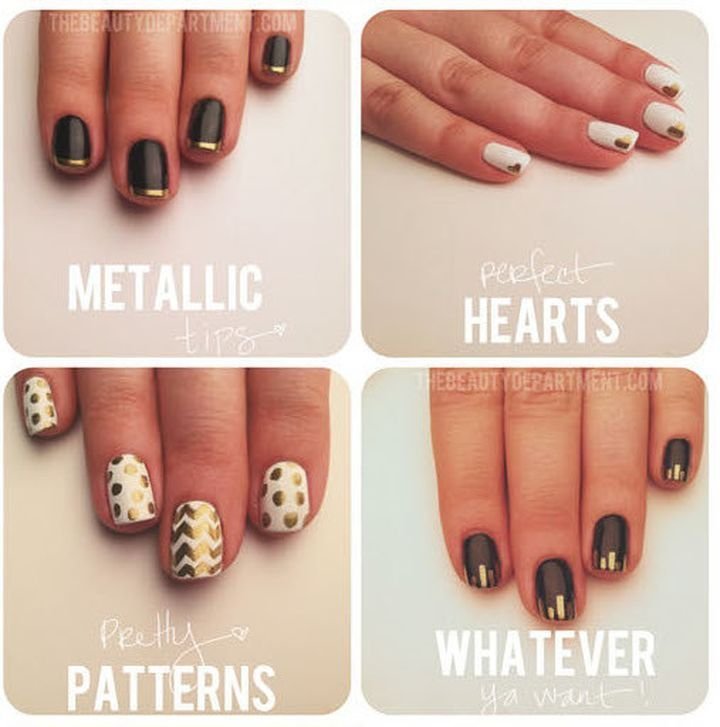 15. The Aztec nails
This one is going to be beautiful when it finishes, but till then it's going to take some time.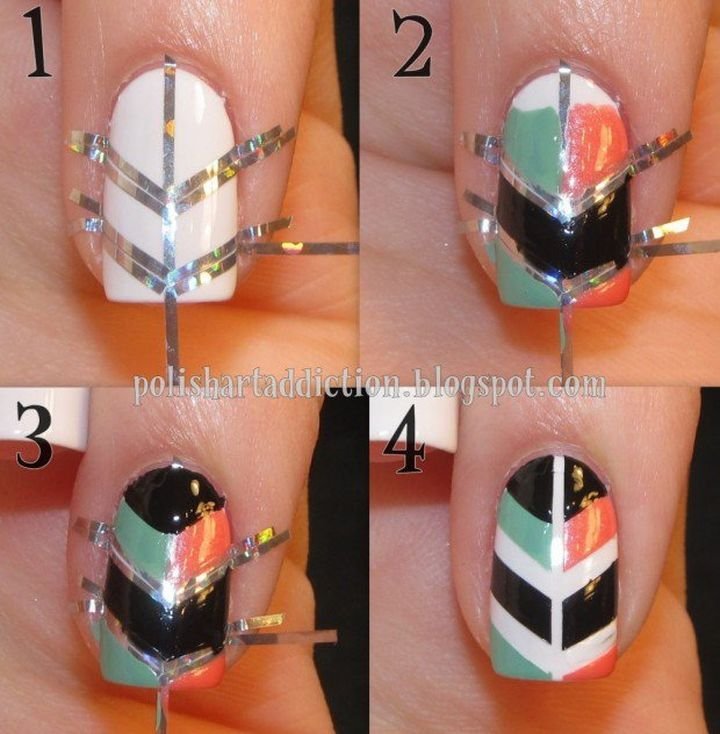 16. Solve the puzzle nails
This is for when you get bored looking at some unattractive boys out there.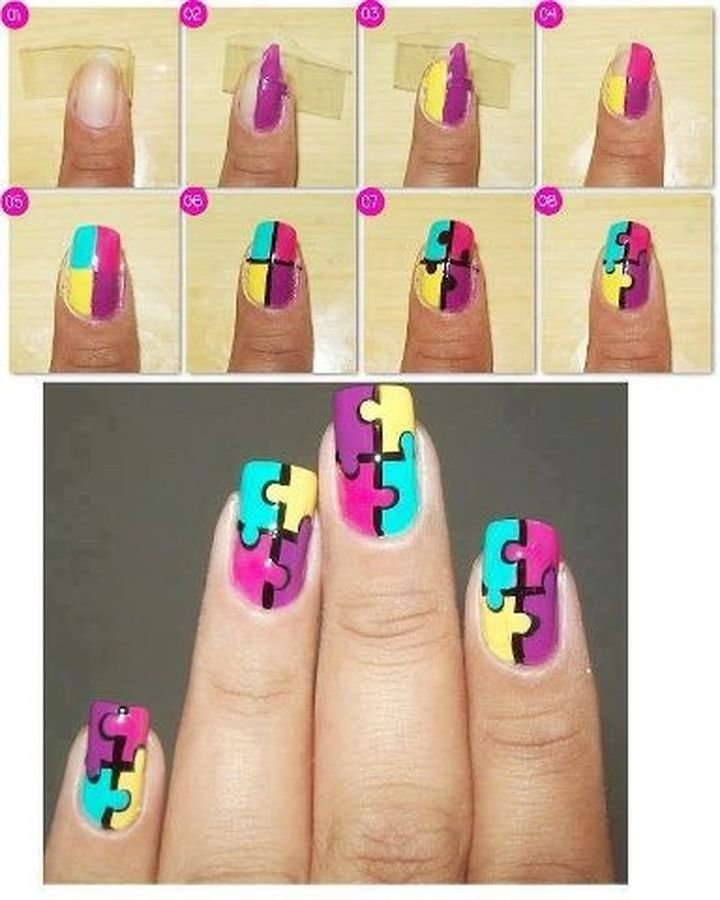 17. The newspaper nails
Keep ahead of everyone with this simple, but interesting hack.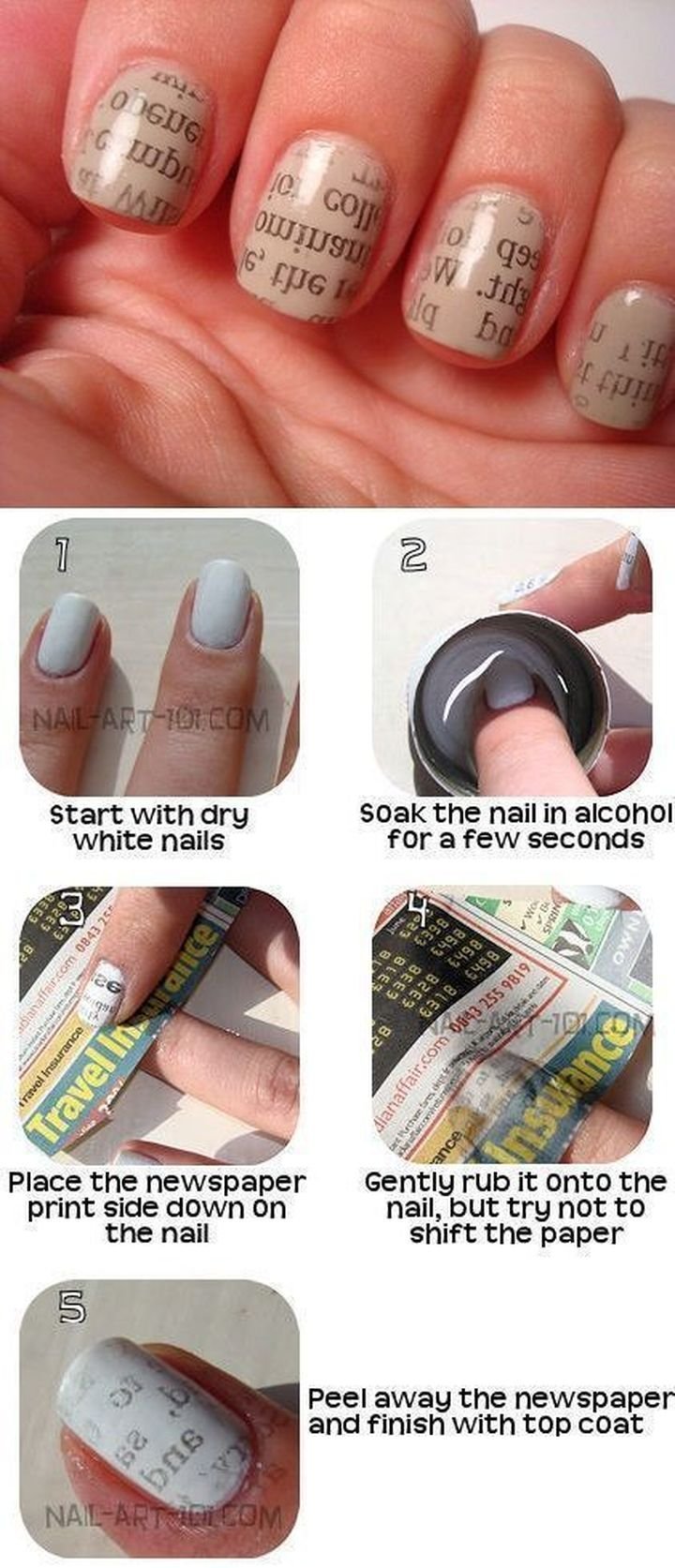 18. The striped nails
Use a thin fan brush to get perfect stripes across your nails for a professional manicured look.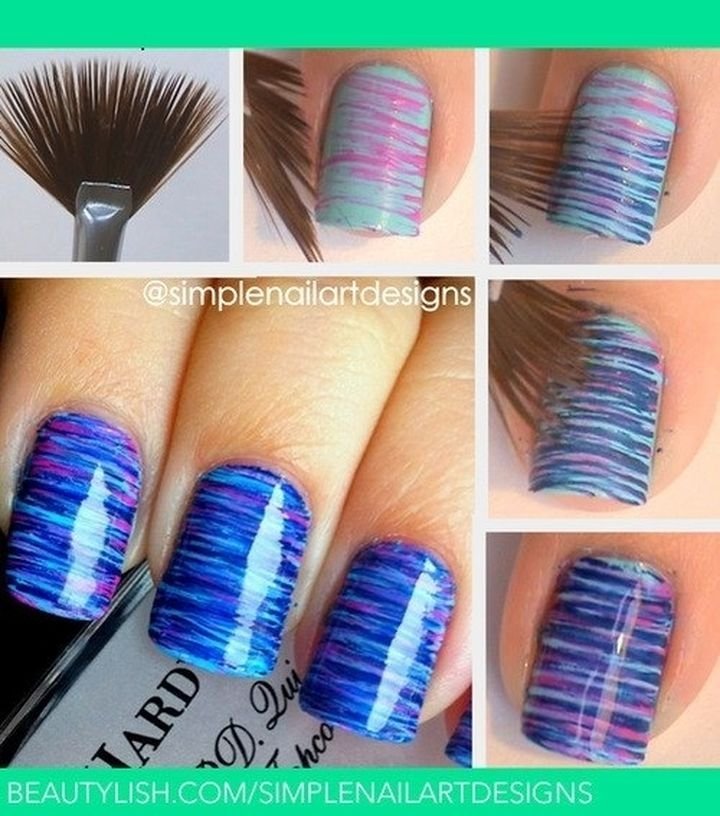 19. The Half-moon nails
Get the perfect half moon manicured look with this simple hack. Couple the colours of your choice and go crazy!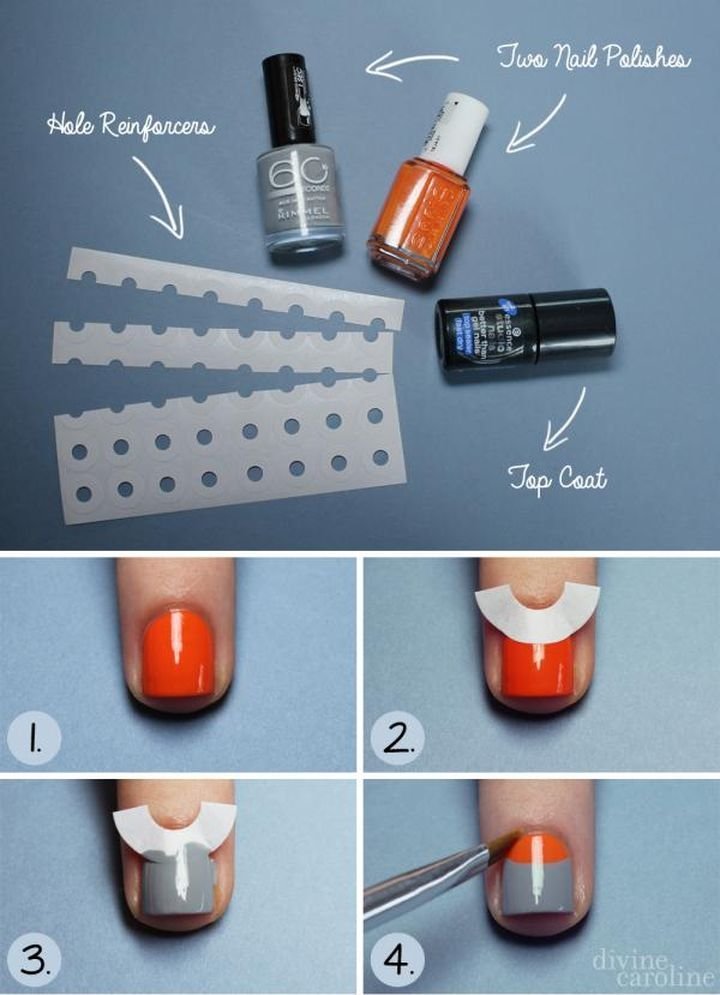 20. The clouded nails
The sky at you feet is passe, get them to your nails with these easy steps.

Get, set painting ladies!