Canada has a new prime minister, the 43-year-old Justin Trudeau. And obviously, he is in the news. But not just for having come out on top in Canada's longest running election. It just happens that he is the eldest son of the former Canadian prime minister Pierre Elliott Trudeau and is also unabashedly good-looking… the kind who can give Raghuram Rajan a run for his and our money.
The handsome and liberal political heir has attracted a rare wave of coverage. So, we decided that our dearest Prime Minister Narendra Modi, who in April became the first Indian PM to set foot on Canadian soil, could, perhaps, take a leaf or two from Trudeau's book and get his swag on.
1. Get a tattoo.
Who doesn't love a tattoo? We aren't really sure if Modiji already has one (He isn't really the kind to bare his shin if has himself, perhaps, a goddess tattoo ). If social media is to be believed, Trudeau could be the only Western leader to sport a tattoo .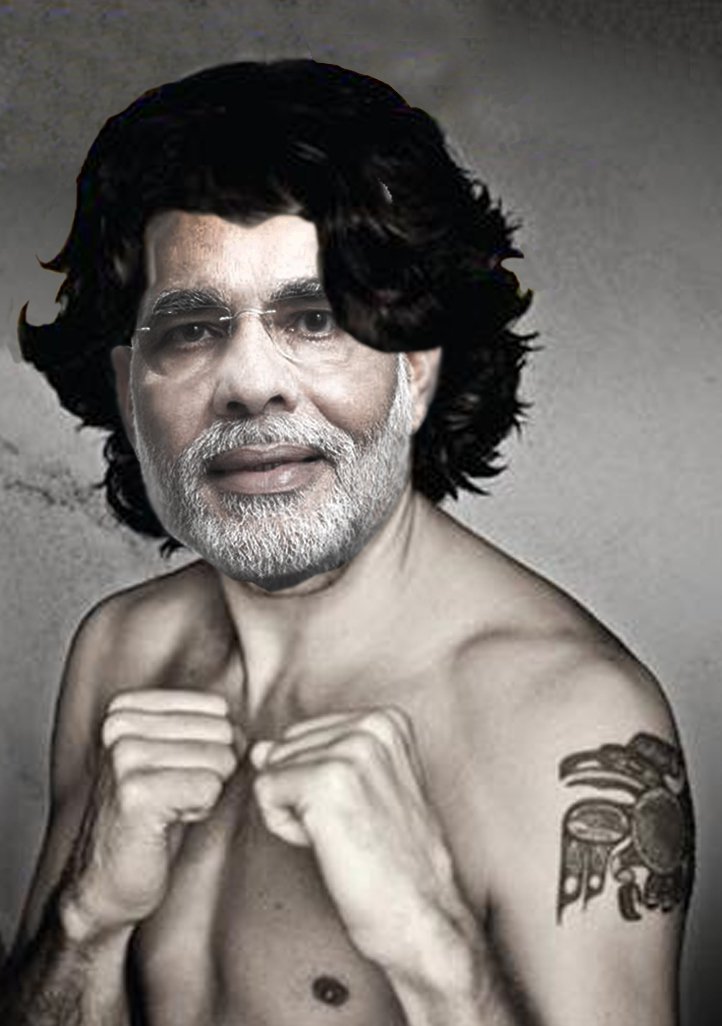 Here's Trudeau's explanation of his tattoo. This is some deep stuff, yougaiz!

. @MegBergin My tattoo is planet Earth inside a Haida raven. The globe I got when I was 23; the Robert Davidson raven for my 40th birthday.

— Justin Trudeau (@JustinTrudeau) March 14, 2012
2. Fight it out in the boxing ring:
You know how sports is a good way to get out all that pent up frustration or anger. Modiji can even pretend he's in a kushti match. The #BiharElections should make a good playing ground. No one's talking about fair. Trudeau, as an amateur boxer , has been known to throw in a well-timed punch or two. Maybe, he could give Modiji some tips.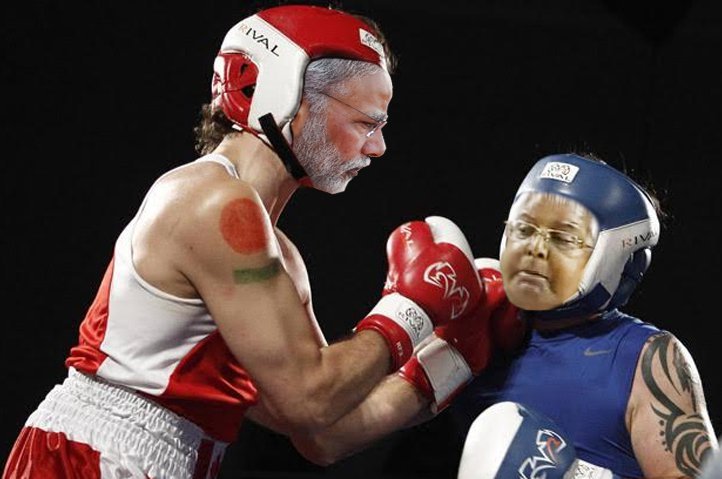 3. (Partial) striptease:
For charity purposes, of course. That 56-inch chest needs to be flaunted. And can you imagine the mile-long queues of Modi Toadies. People would kill (hopefully, not literally) to see Modiji show some skin. Trudeau once did a partial striptease to raise money for liver disease. We are sure our Modiji could do even better.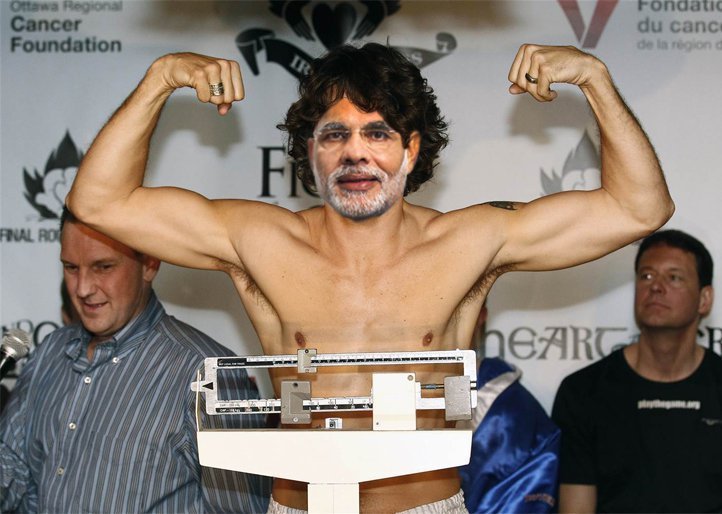 4. Be #UpForDebate
Come on! Who hasn't wished this out of our PM — that he would just get up and participate in an open-no-holds-barred debate/discussion. That he would speak, comment and make statements on all the wrongs happening in the society. But, alas, the one time he does comment , he sounds like a puppet reciting lukewarm lines out of a doomed play.
Justin Trudeau hadn't even been weaned when Richard Nixon first predicted he'd one day become Canada's political leader. And he's proved the late US president right by going back to his childhood digs at 24 Sussex in Ottawa. How? By making his stance clear in all things. From Marijuana to refugees, he knows what he wants and is saying it as it is, not shying from debates for that matter. Trudeau is also pro-choice. In his own words , " I am perfectly comfortable with Canadians knowing that the Liberal Party is unequivocal in its defence of women's rights."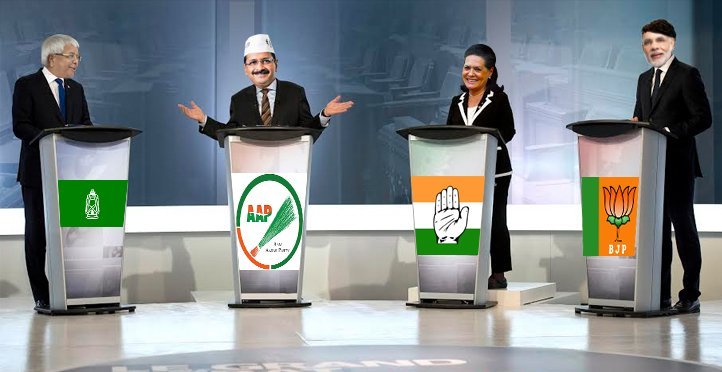 5. Legalise Marijuana
It's a medicinal plant, for God's sake. Trudeau is in a major hurry to legalise weed . How cool would it be if Modiji also decided he was anti- pot prohibition?
*Trying not to imagine the Shiv Sainiks seething*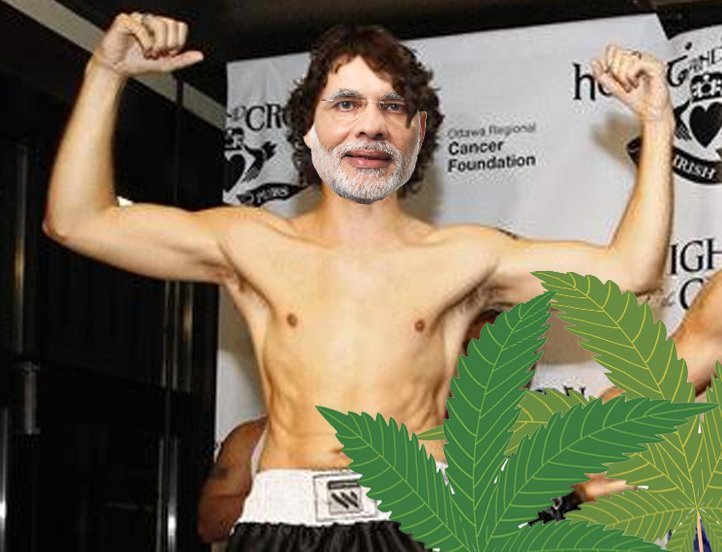 6. Respect feminism:
Trudeau makes no bones about it, nor does he make statements which begin with #DespiteBeingAWoman . He's a feminist. And he's proud of it.
How awesome would it be if Modiji could get his insensitive brood of politicians to start respecting women? And not just shoot their mouths off like it was a competition to crack the most illogical non-joke when it came to women .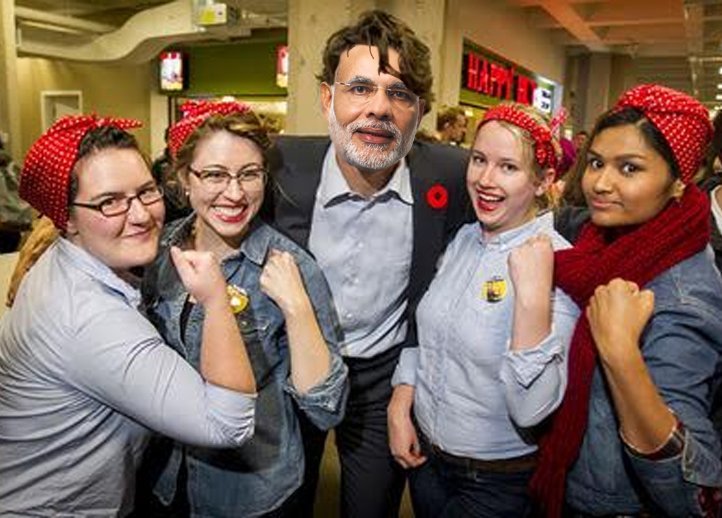 7. That adorable mop of hair:
This one is just a wish. We know grey hair is supposed to be sexy and all but we would love to see a prime minister with, maybe, a full head of hair. Trudeau's head of curly hair is enviable.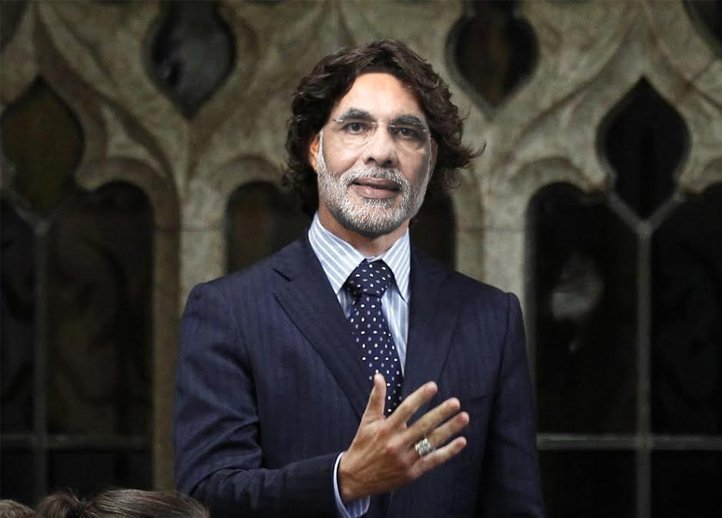 8. Hang out with his lady love:
Trudeau is a family man. His wife, Sophie Gregoire-Trudeau has mostly stayed out of the limelight as her husband Trudeau rose up the Liberal ranks and led the party to a historic victory Monday night. But now that she is the first lady of Canada we can expect to see more of her. How about taking a cue from Trudeau and bringing Jashodaben Modi to the capital, Modiji?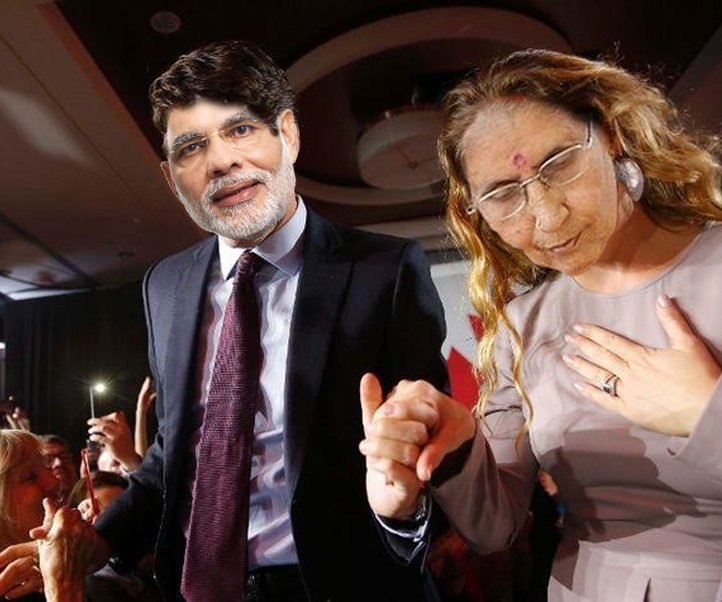 9. Take a stroll in the metro:
Yes, this one Modiji has done . But how about doing it Trudeau-style? Take a walk in the metro. Without the extra-long security detail. Shake hands with people and not just treat it as a photo-op. We imagine the ones who voted him to power would be thrilled!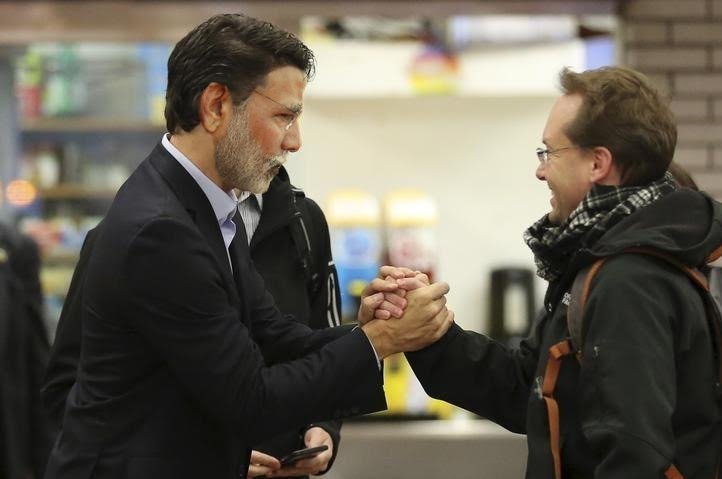 10. Act:
Modiji, this is a request to act in a TV series, and not just in front of the cameras when attending Facebook Townhalls in US. Trudeau starred in the 2006 CBC series , The Life of Talbot Papineau , in the title role as the Canadian general. Trudeau even likes journalists: "Hey, guys. Guys! Hey! We have respect for journalists in this country. They ask tough questions and they're supposed to. OK?" he once remarked .
Still wondering why Trudeau came to power? He even had John Oliver's backing:
(All images sourced from Reuters and designed by Utkarsh Tyagi)