It's about time someone did a film on Rabindranath Tagore, an intellectual and revolutionary who's expansive oeuvre has been distilled into a tiny petri dish as the Nobel laureate who wrote the national anthem of our country. What's better news is that the fate of this film, titled Thinking Of Him , lies in the art-hands of Pablo Cesar, the Argentinian filmmaker who has a flair for surrealism and high drama.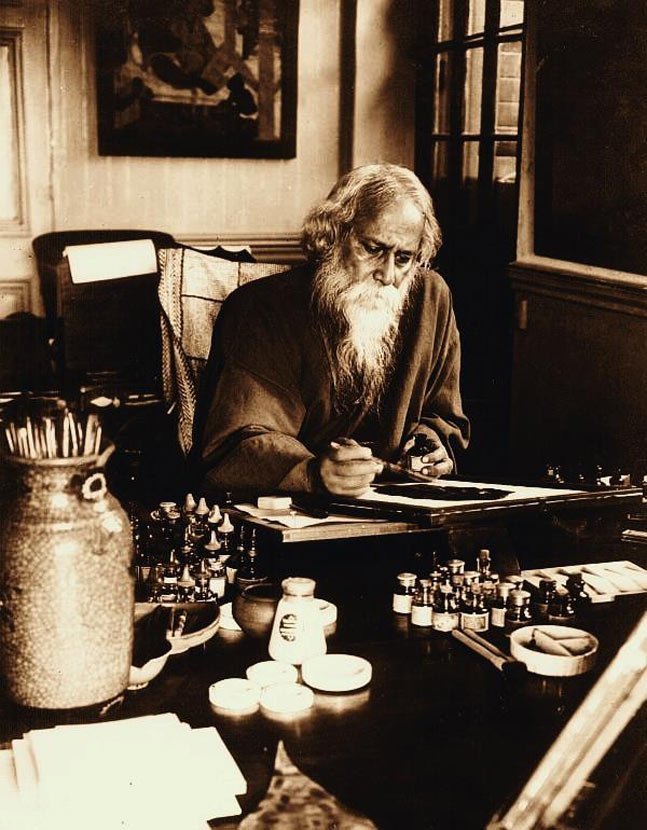 Source: India Today
The director has chosen Naseeruddin Shah to play Tagore, and will fly to Mumbai to meet with the thespian to lock the project and discuss details. "The film is set in 1924 when Tagore is 63 and will be shot in Shanti Niketan and Argentina next summer. The scenes showing the present will be filmed in color and the flashback portions in black and-white," said the director in an interview with Mumbai Mirror .
Do you see the similarity?
No, Einstein. What about now?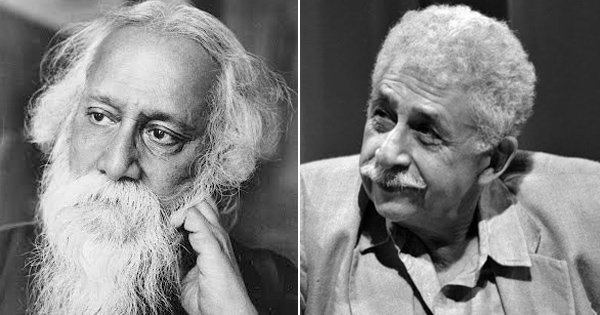 Cesar admitted to Mumbai Mirror, "I am a Naseeruddin Shah fan and have watched Nishant, Manthan, Bhumika, Junoon and Sparsh many times. He inspires me."