Art imitates life and life imitates art. How often have you heard that? It only made sense for me recently, when I stumbled upon these striking images by Russian artist Liliya Hudyakova. Her series titled "1+1" comprises of photo sets that show the similarities between runway dresses and elements of nature. Although designed and photographed independent of each other, they're visually similar. In fact, nature seems like the designers' muse. Take a look for yourself to know what I'm talking about.
Valentino Pre-Fall 2015 and "Pillars of Creation" through the eyes of Hubble telescope.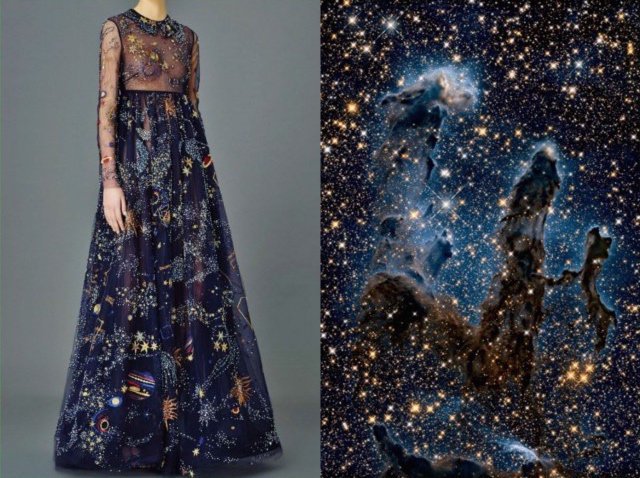 Emilio Pucci S/S 2015 and "Surreal" Sunrise.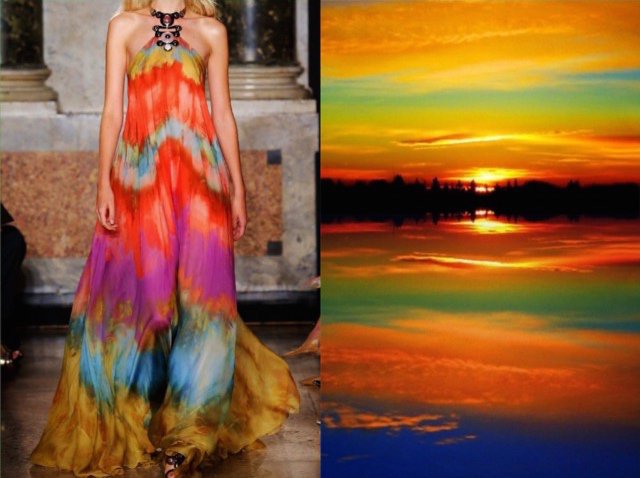 Jean Louis Sabaji S/S 2013 and Grey smoke.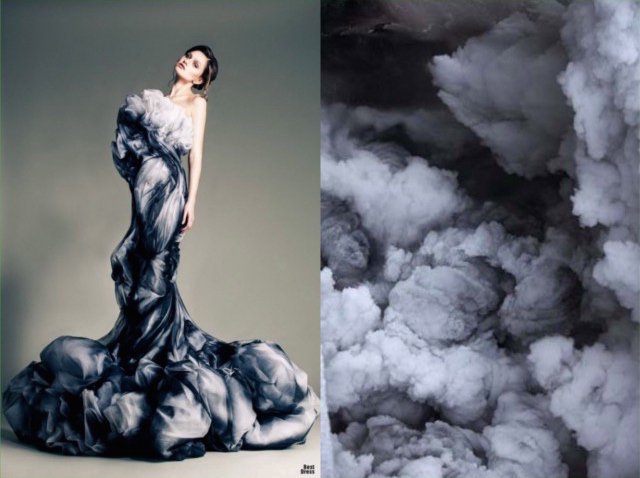 Son Jung Wan S/S 2013 and A male Red Deer silhouetted against the sunrise early one morning.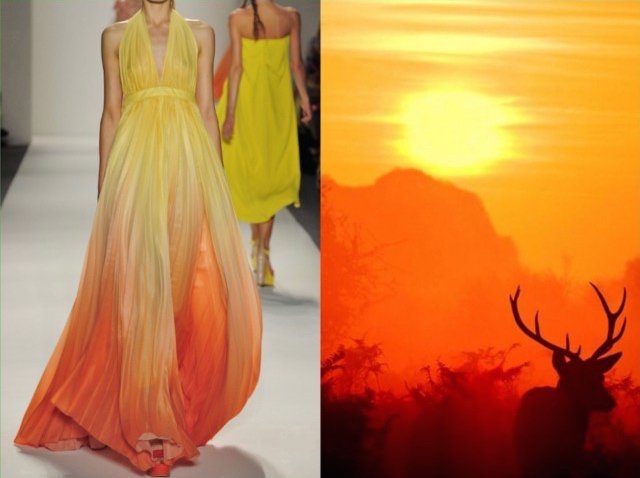 Monique Lhuillier Fall 2013 and Aurora Borealis in Finland.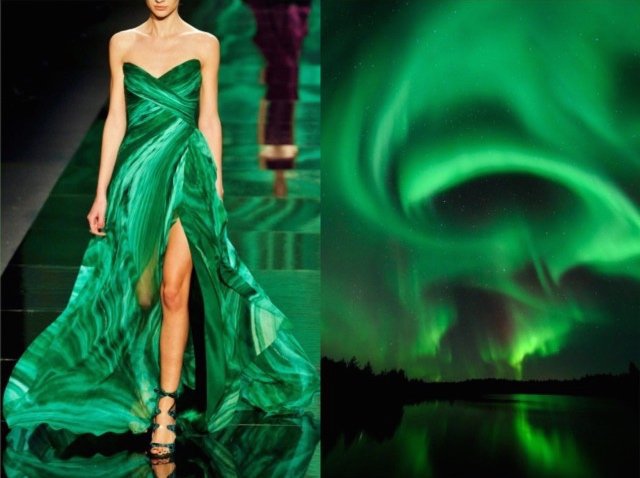 Emilio Pucci S/S 2015 and Maldives, sunset "The Sunny Side of Life".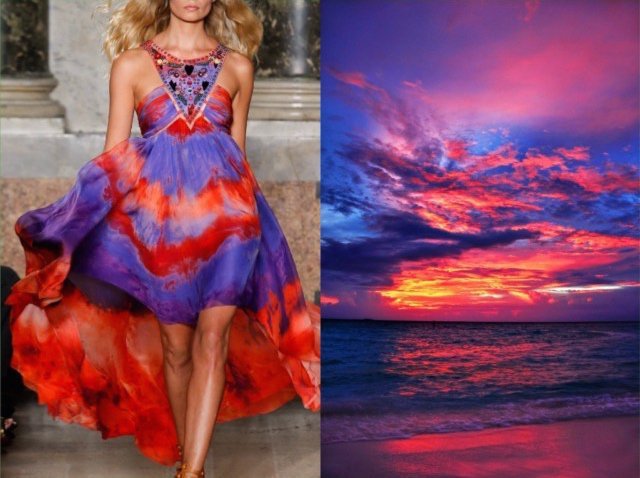 Elie Saab F/W 2011/12 and "Towards the sky" golden forest, Zsambek (Hungary).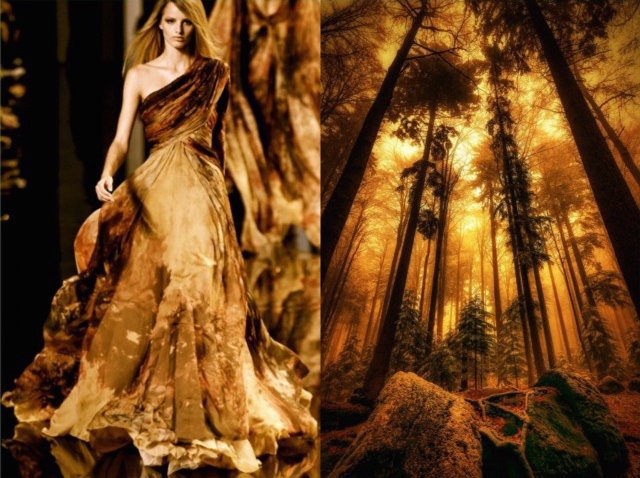 Fendi Fall 2014 RTW and The Moon.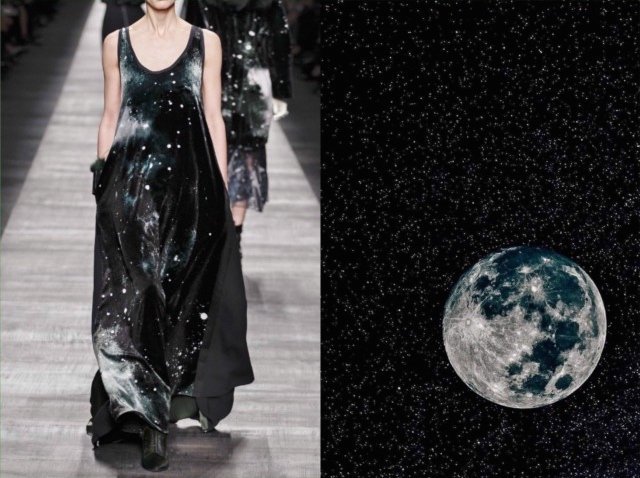 Rodarte S/S 2009 and The northern lights "Ion butterfly" on Kenai Peninsula, Alaska (USA).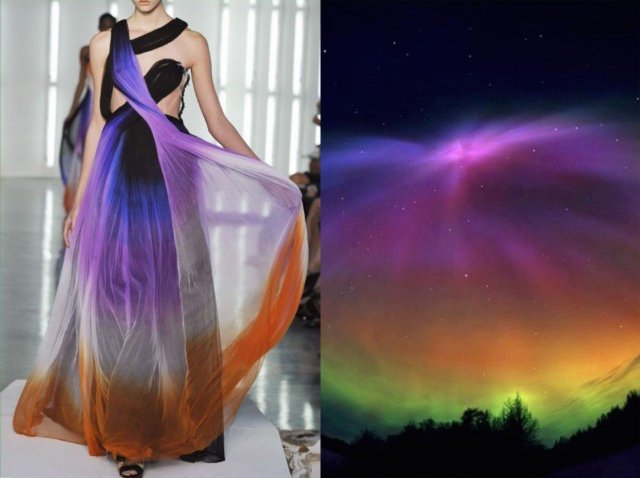 Rami Al Ali Couture S/S 2011 and Storm On The Sea.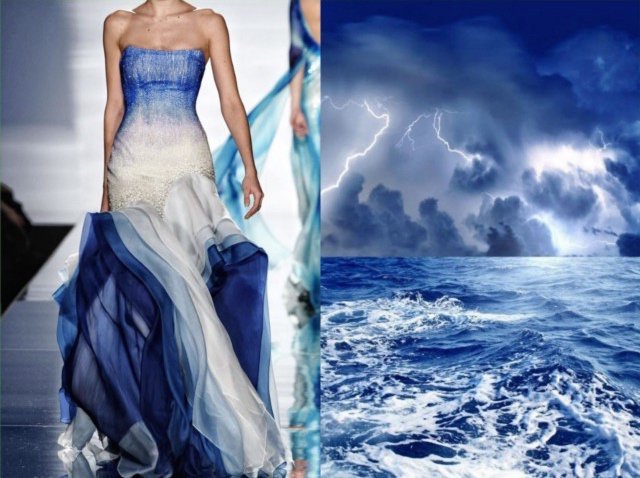 Ezra S/S 2014 and Sea surface.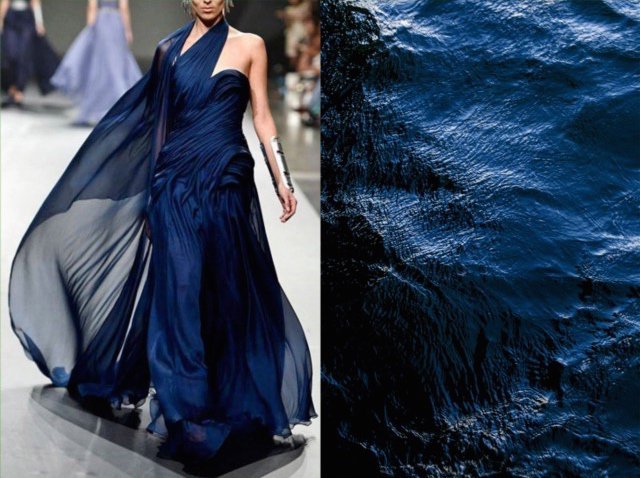 Elie Saab S/S 2014 and An Evening Glow, Highland, Scotland (United Kingdom).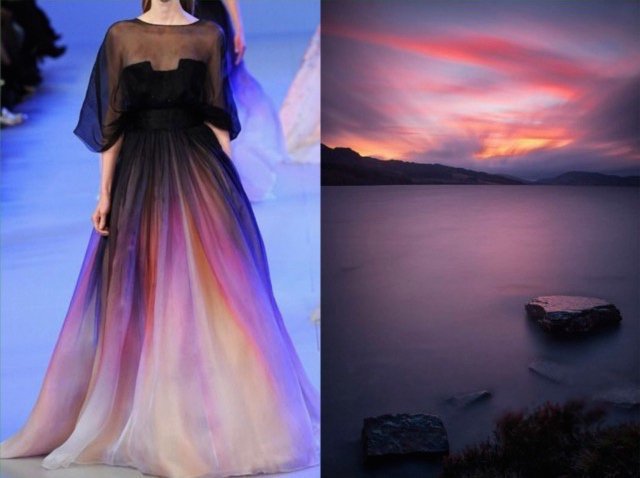 MSGM S/S 2015 RTW and Red sunset.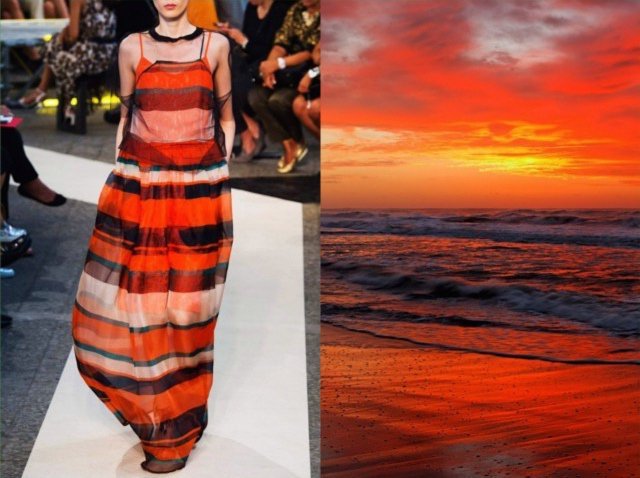 Stephane Rolland Haute Couture Fall 2010 and Blue Moon rising over Jupiter Beach, Florida.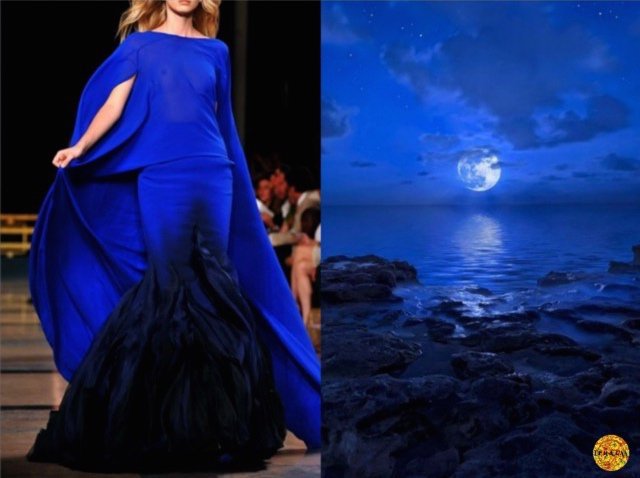 Alexander McQueen S/S 2012 and "Winter and Fall Meet Each Other" – First Snow Fall in Minnesota, USA.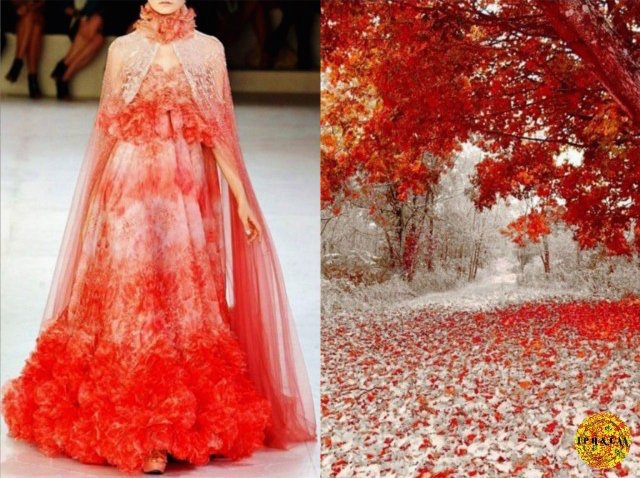 Which one is your favourite?