One of television's most endearing personalities, Navjot Singh Sidhu's sher-o-shayari is world famous.
With a knack for making couplets on the spot, Sidhu has effortlessly managed to switch profession from cricket to television.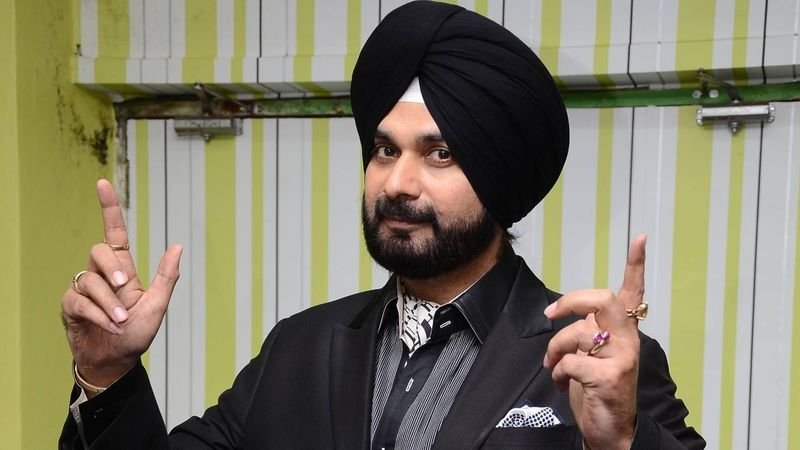 Thanks to his sharp wit and his love for laughter, Sidhu had co-judged 'The Great Indian Laughter Challenge'.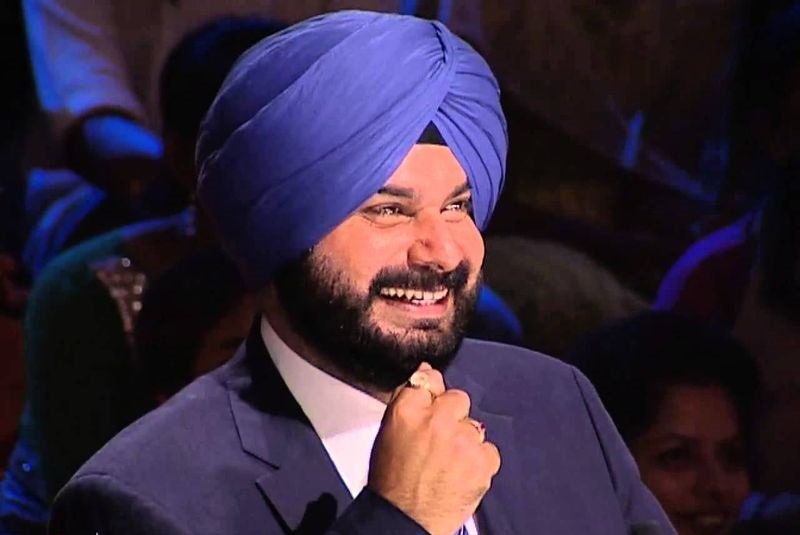 Navjot Singh Sidhu has also been a staple of the hit TV show 'Comedy Nights With Kapil'.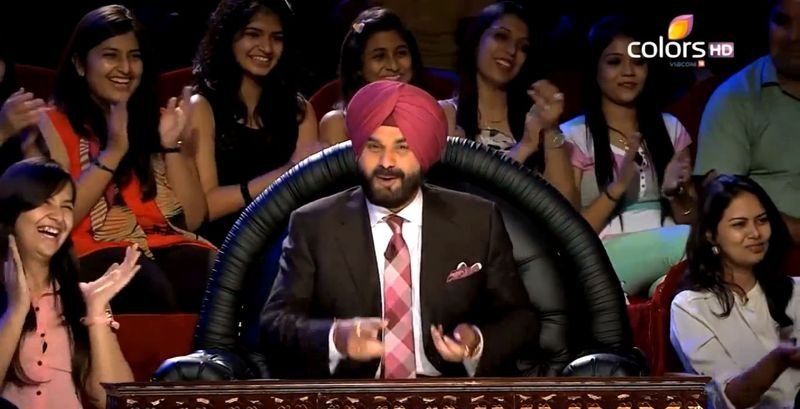 But of late, he'd been missing from the show. In the episode aired on 4th October, Irrfan Khan asked Kapil as to where Navjot Singh Sidhu was.'He hasn't been keeping well' replied Kapil.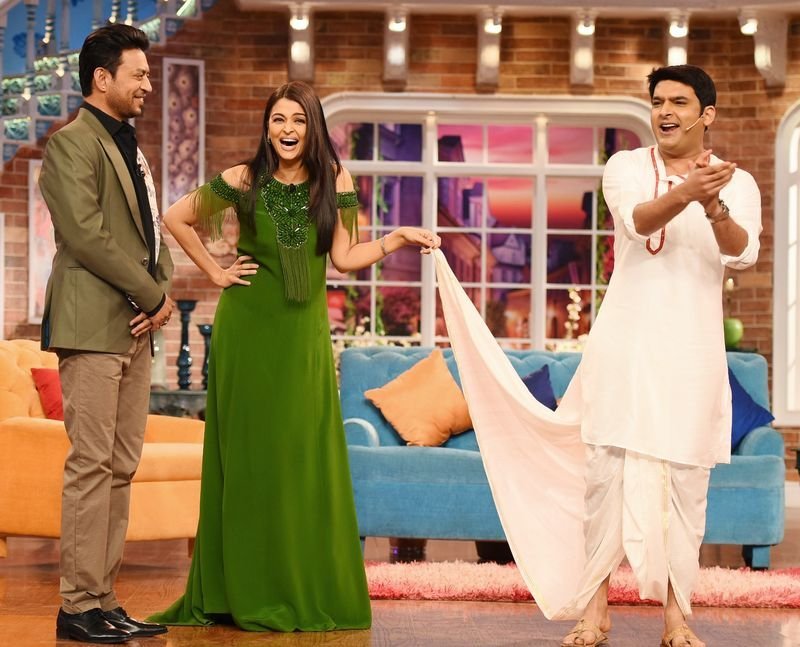 It was only when news reports of Navjot Singh Sidhu getting hospitalized surfaced, that people realized how serious the situation actually was.According to reports, Sidhu is suffering from
acute deep vein thrombosis which, the doctors say, is a life threatening condition.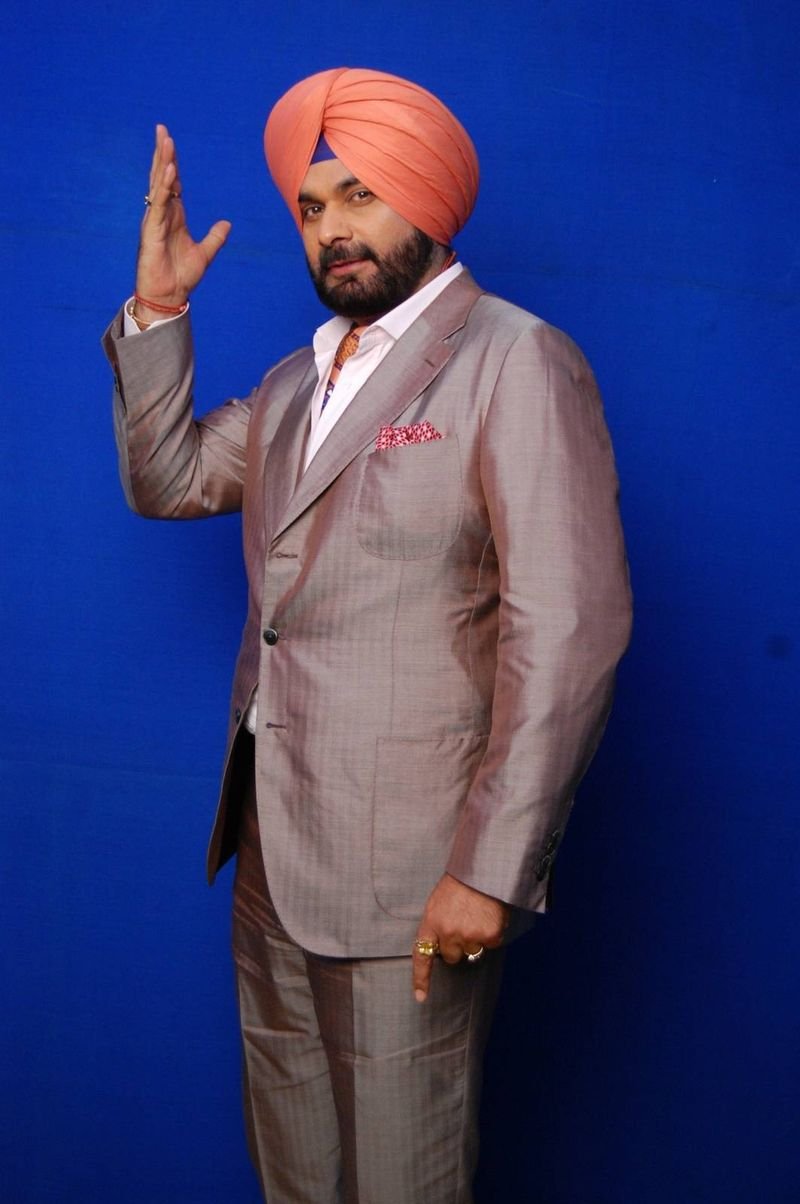 The condition is a result of a blood clot in a deep vein that hampers the flow of the blood.Sidhu has been admitted to
Indraprastha Apollo Hospital where he has been put on blood thinners.Though he has been recovering well, his condition is said to be stable.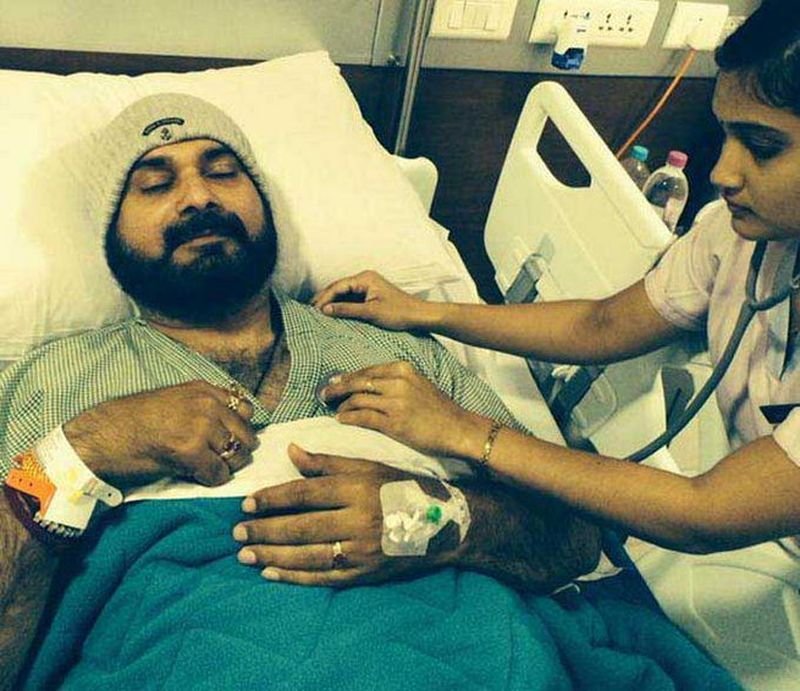 The former cricketer refused to give in to the condition and tweeted that he was 'down but not out'.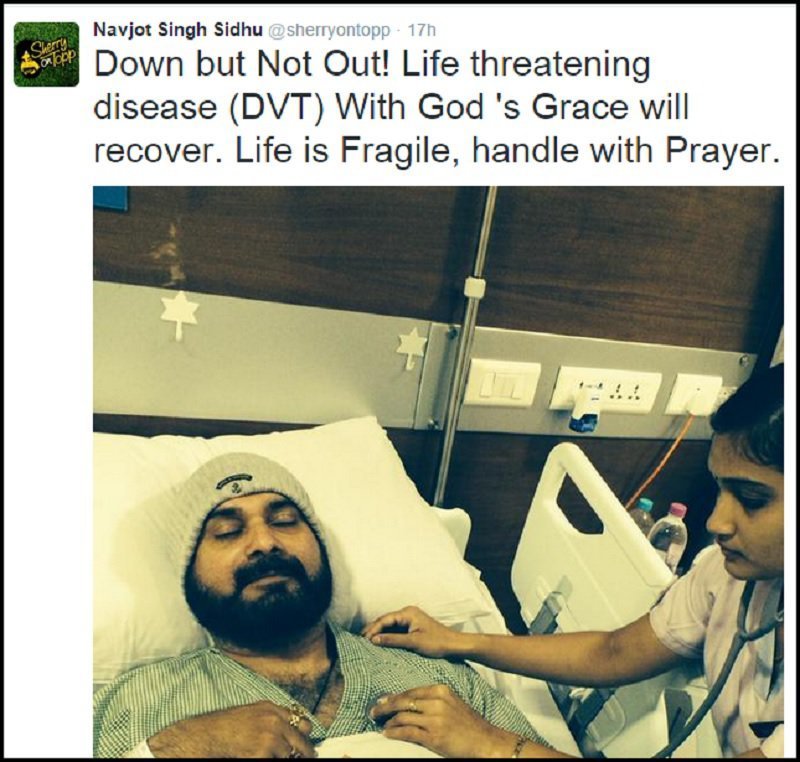 Way to go Sherry paaji ! Get well soon. We're sure you'll bounce back with a bang.