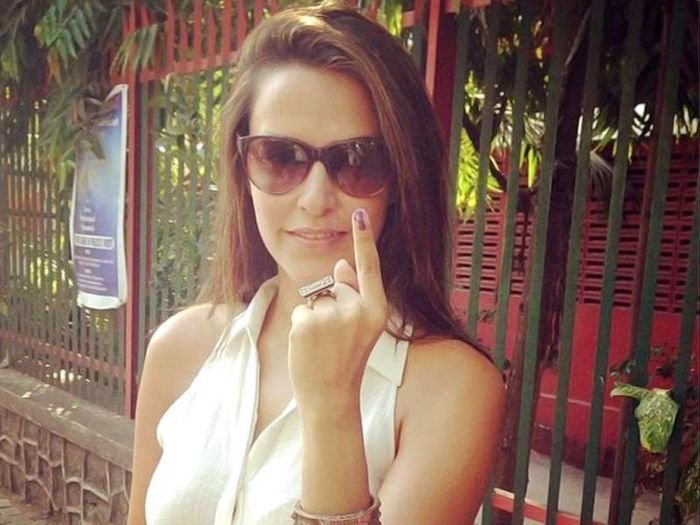 It doesn't rain only for Neha Dhupia. Traffic snarls don't just affect the daily routines of Bollywood celebs. And she is definitely not the first person in the country to seek answers from the elected government. Then why does Neha Dhupia suddenly find herself in the line of fire over a single tweet?
It was Tuesday morning when the rain gods decided to play nasty, bringing Mumbai to a standstill, as it continued to rain cats and dogs. Stuck in traffic and having nothing constructive to do, Dhupia logged on to her Twitter account and tried to help fellow Mumbaikars by warning them against the the terrible situation of traffic and overflowing roads outside.
One rain n the city comes to a standstill. Good governance is not about selfies n makin us do yoga,it's making sure ur citizens r safe.

— Neha Dhupia (@NehaDhupia) July 21, 2015
Little did the actress know, the downpour over the city of Mumbai would quickly translate into a downpour of sexist comments on social media. The tweet which was a jab at Prime Minister Narendra Modi was lapped up among mixed reactions, clocking 2,500 retweets and 1,900 favourites within no time.
As Neha Dhupia started to trend, backlash and sexist comments started coming her way to the extent of questioning her own choice of films, political affiliations and even her position in society as a woman.
All that for questioning the PM of India about the welfare of our own country.
Here's how Neha became the darling of naysayers on Twitter:
1st Shruti Seth & now Neha Dhupia. Apart from criticising Modi, can't all C-grade actresses find some other way 2claim Few-Hours-Fame on net

— Salil Kapoor (@Salil_Kapoor) July 21, 2015
Stop responding B grade actress like @NehaDhupia who can even open her legs for publicity and money

— Prabhu kadode (@prabhulingaa) July 21, 2015
However, some people echoed Neha's sentiments and sprung up in support:
While others preferred to have a laugh at the whole matter at the expense of the actress:
Lesson learnt: Keep exercising your rights as a citizen of a democracy. Haters gonna hate.