Somewhere in the middle of a nondescript village without the even the basic amenities, an individual decides that if things have to change, then one cannot wait for change to sweep in, one must bring the change oneself. And that's how a superhero is born. No super-strength, no X-Ray vision, no ability to fly, no secret cave, no fancy automobiles, no shield, no super metallic suit, not trained in a remote island - nothing exceptional in any form.
Except for a burning desire to make the world a better place.
That is all that matters. That is all that counts. Sure, everyone has their own Kryptonite, that threatens the core of everything they stand for. But ironically, that is also where the superpower lies. To still go ahead and battle one's own brand of Kryptonite and save the world. That is the only superpower one needs.
So, can you be a superhero then? Absolutely. And if you are already making the world a better place, then you already are a superhero.
Although if you wear a cape and a mask while doing it, that will be much cooler.
Here are a few superheroes that we all personally know. And time and again, we might need to invoke them so that they can unleash their goodness upon everyone.
Trying to file a few official papers, and it has taken you months? PK2 will make sure it is done in a jiffy.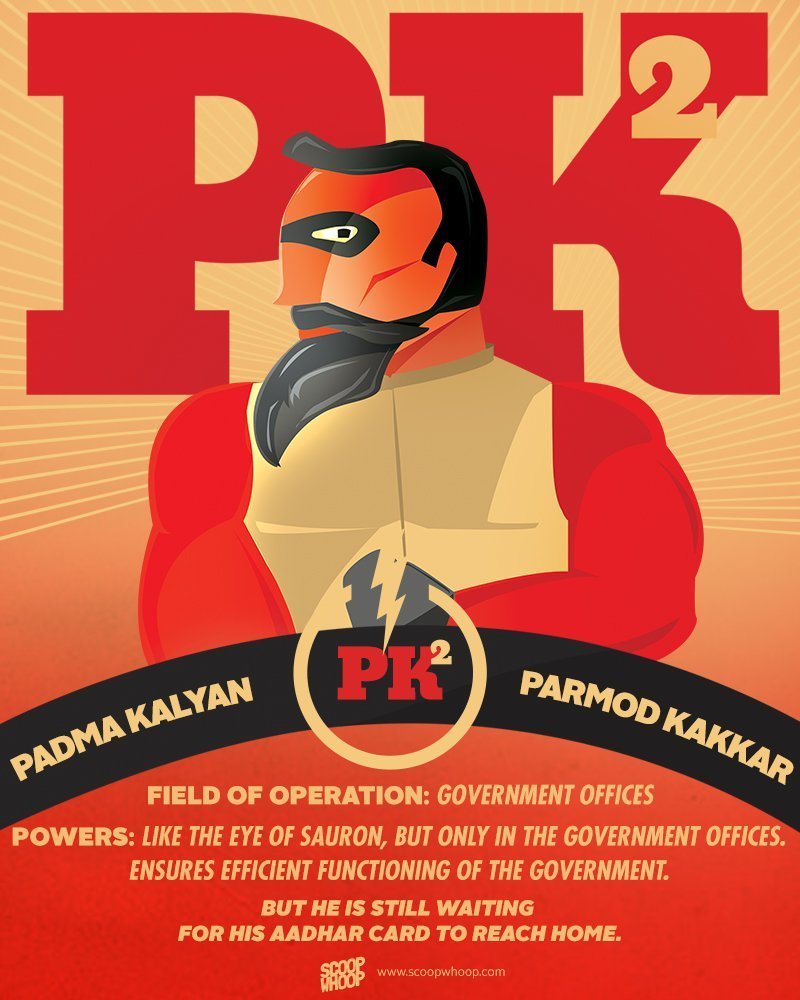 Too much disparity around and don't know how to help the downtrodden? Ravindar Hooda is here to help.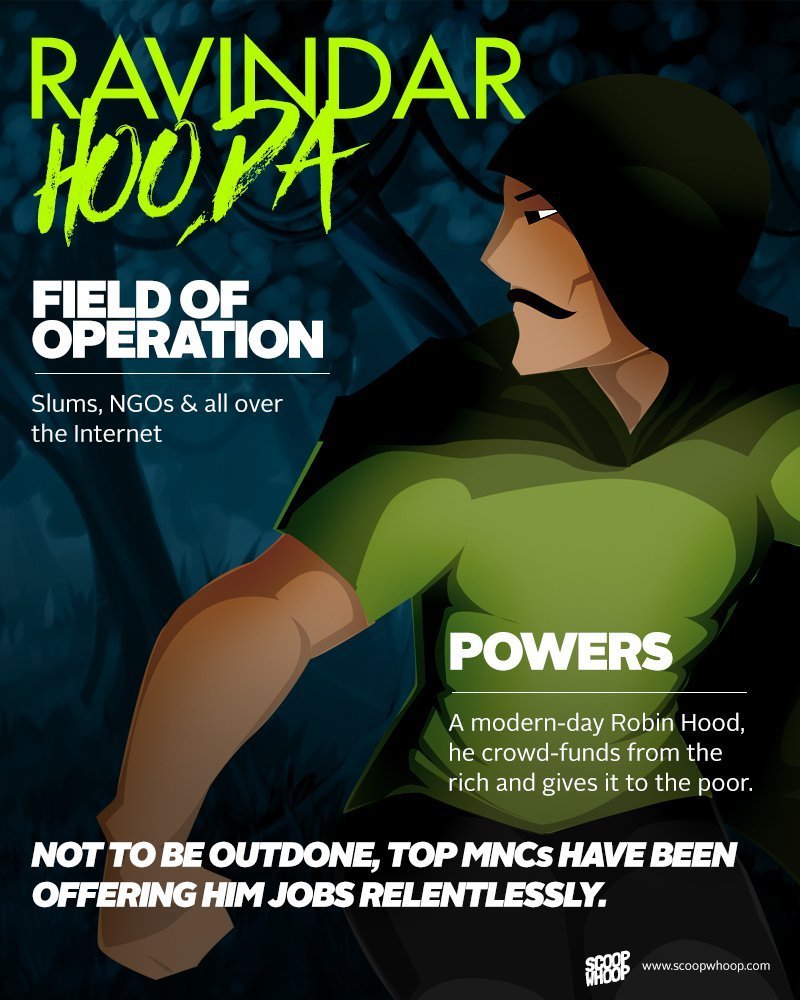 Is it late at night? You feel unsafe? Lady Linthoi will make sure you are safe.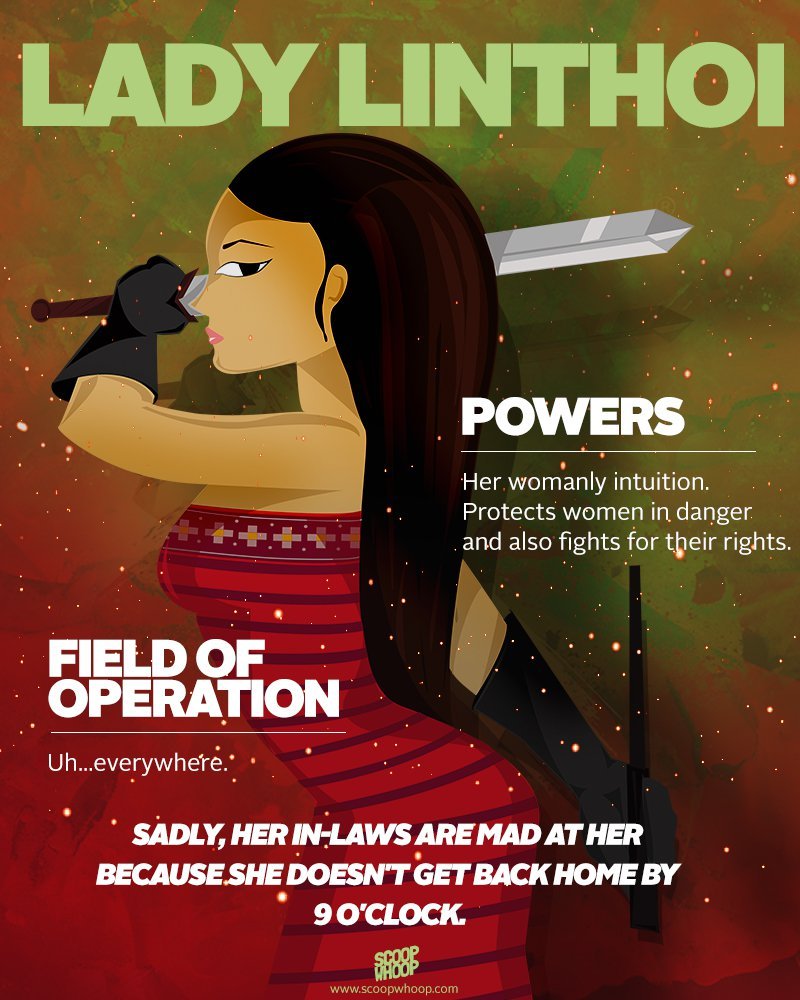 If you have been waiting in line at a counter and insensitive people cut the line to get ahead, you must invoke Master Queue-reshi to stop that injustice!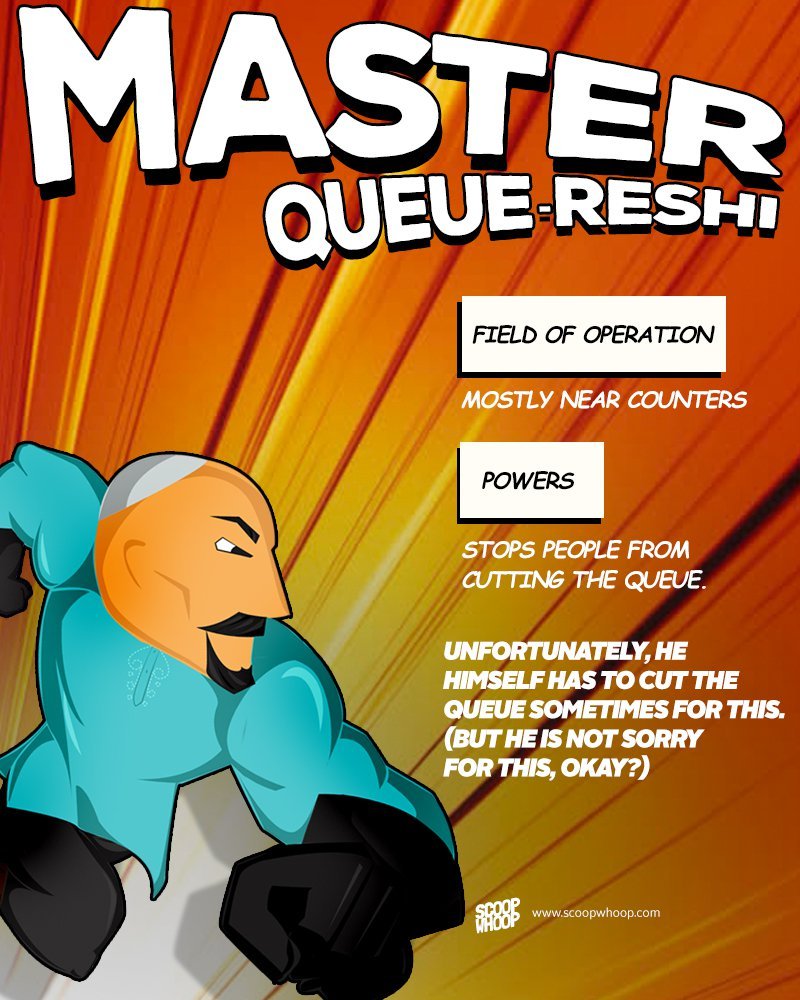 Are you being abused, sent explicit messages and pictures online? Do not worry! Dhurandhar Dhruv will take care of the cyber bullies for you.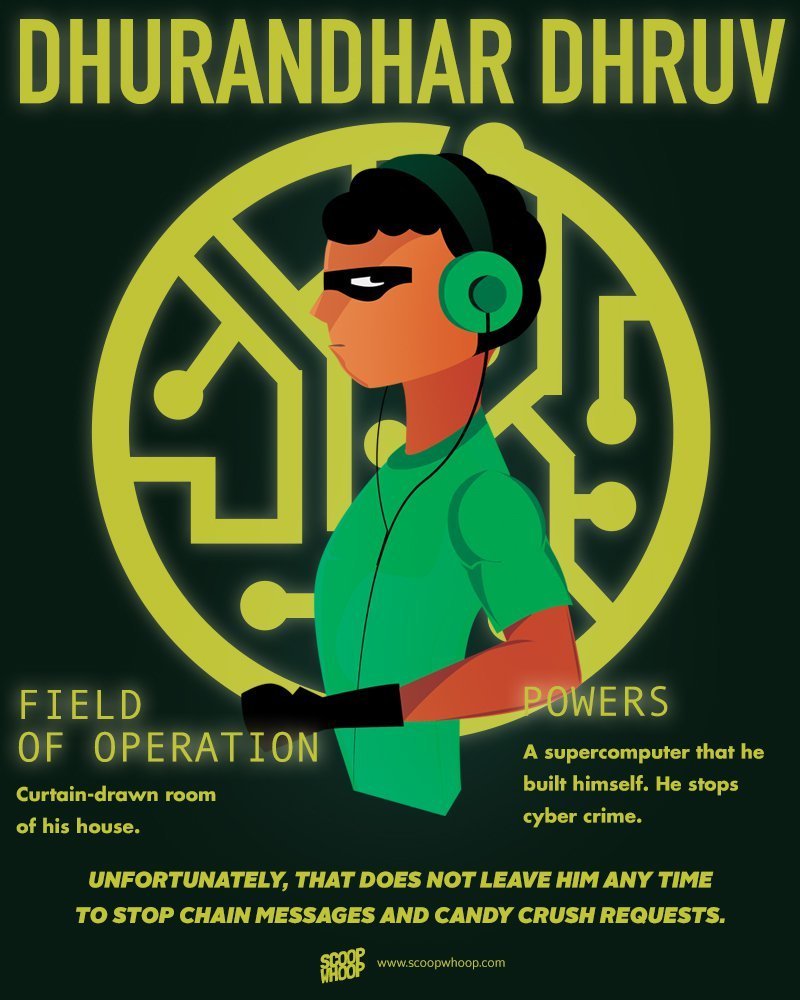 Booking tickets at IRCTC is not impossible anymore, guys! Toorant Thekkaparambil will make sure you reach your destination.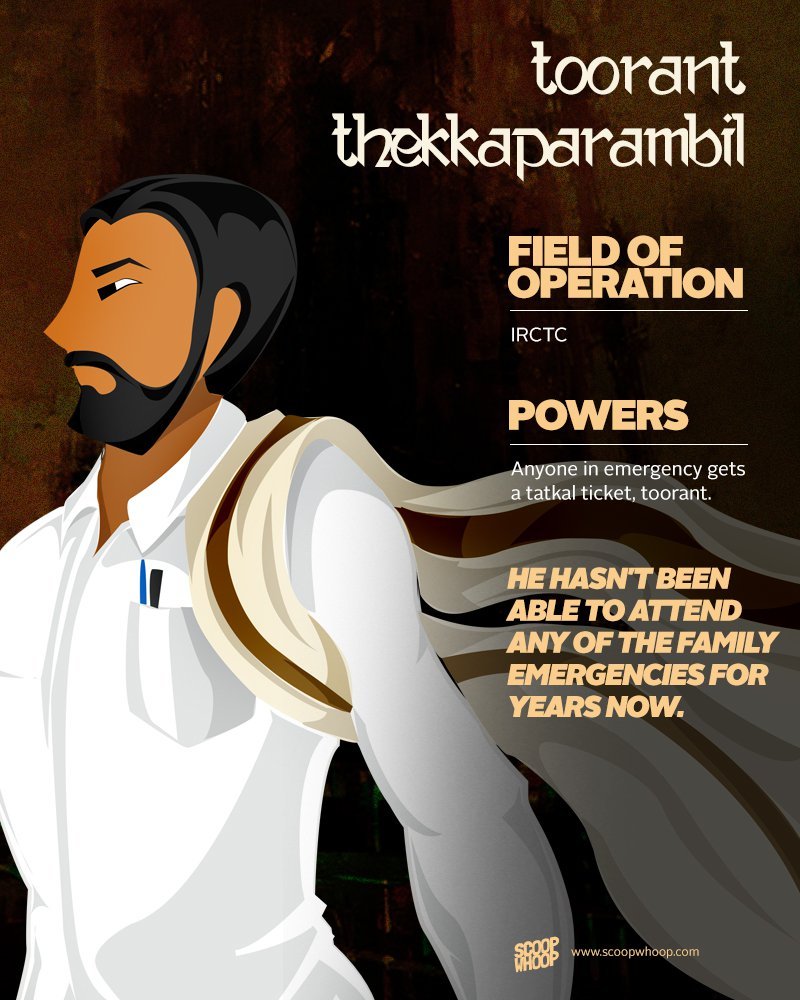 Have the babus demanded exorbitant bribes to correct the name on your electricity bills? Fear no more, for Baby Da is here to do away with this notoriety.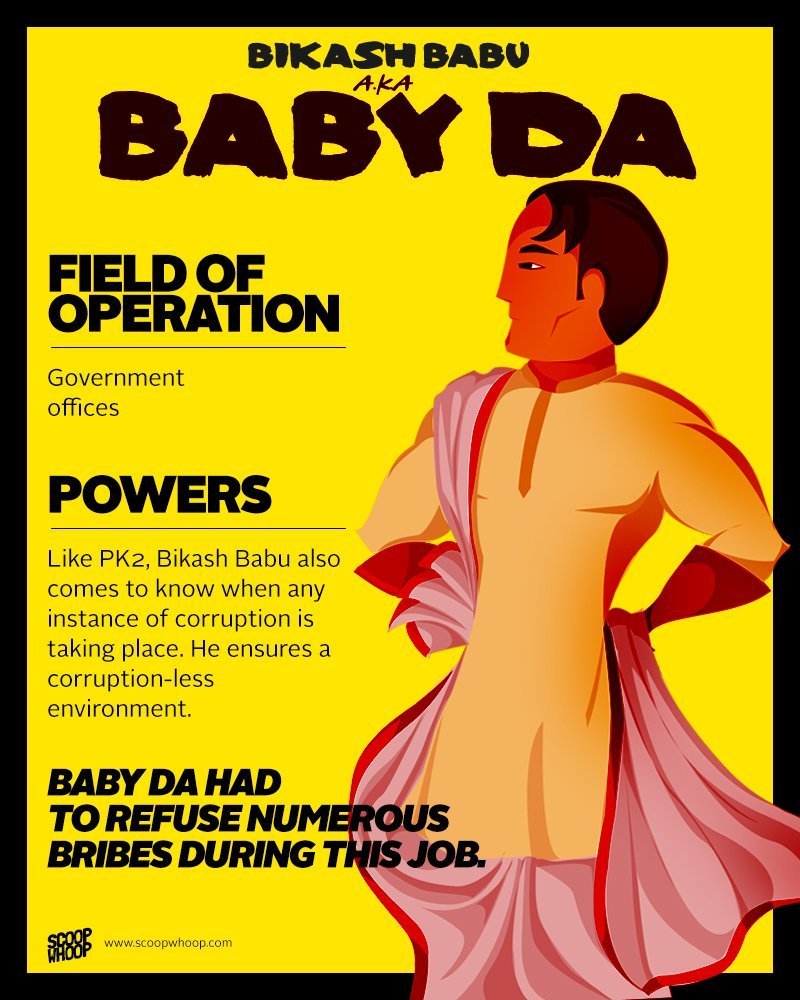 Cannot step out without being overpowered by garbage stench? Swachh Bharati will take care of that and also teach you how not to make a mess.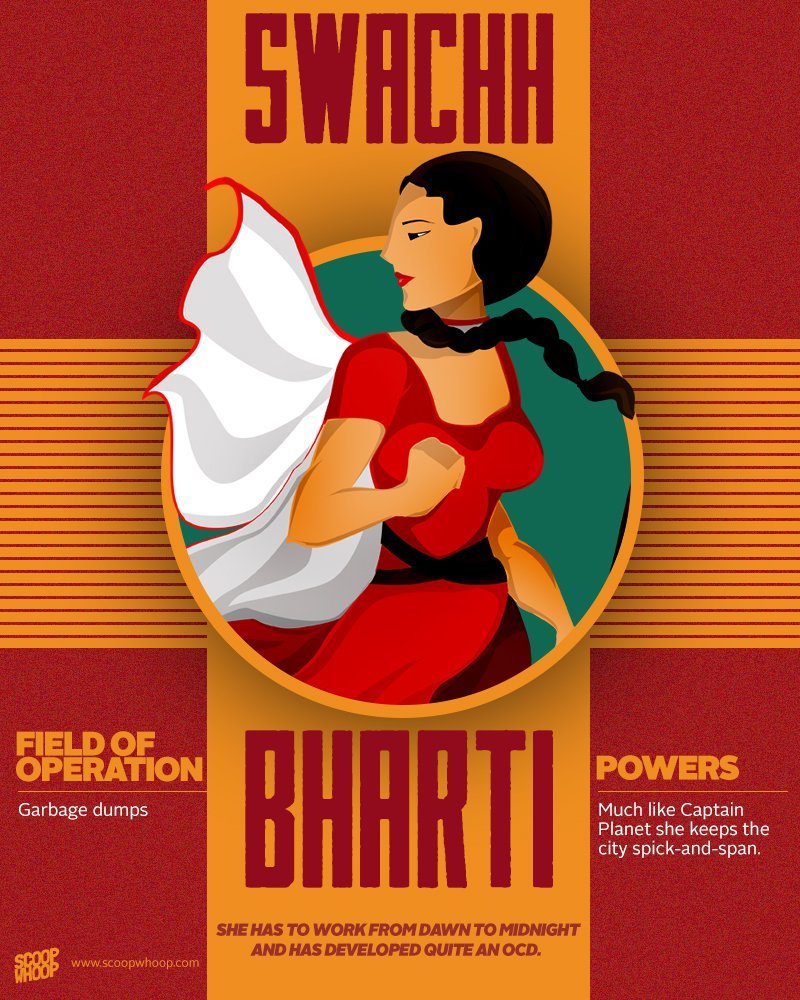 Want to help people who are tormented for being who they are? Satrangi will help them out in this uphill battle.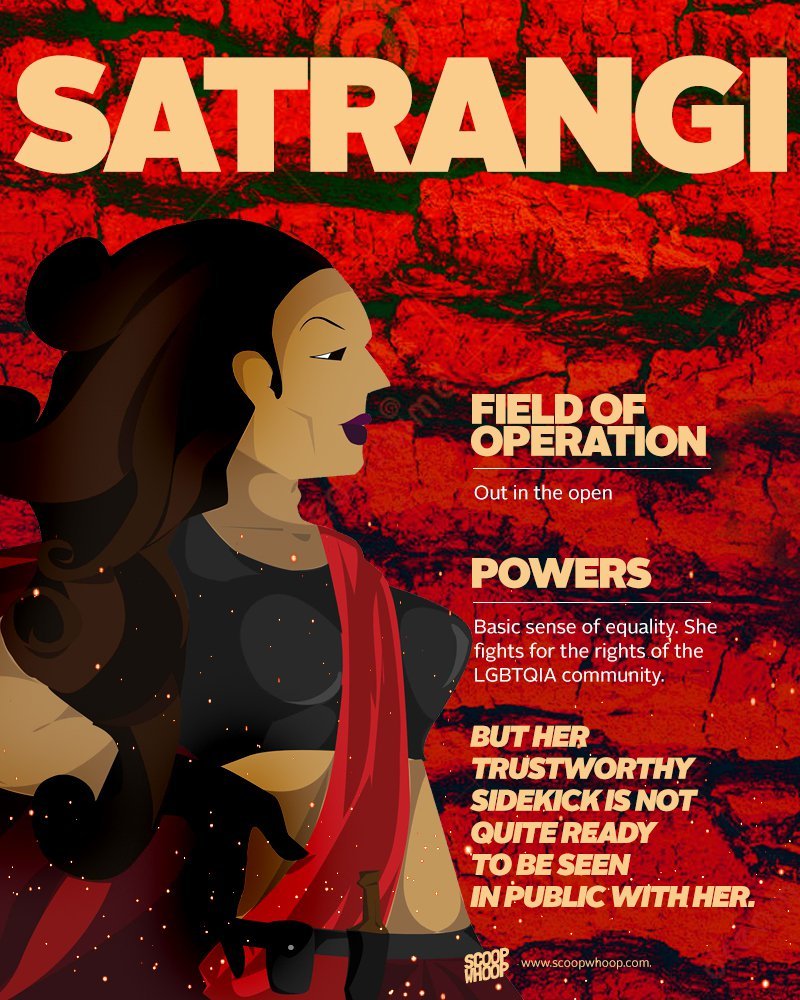 Want peace and love to prevail, without any conditions? PP will see to that for you.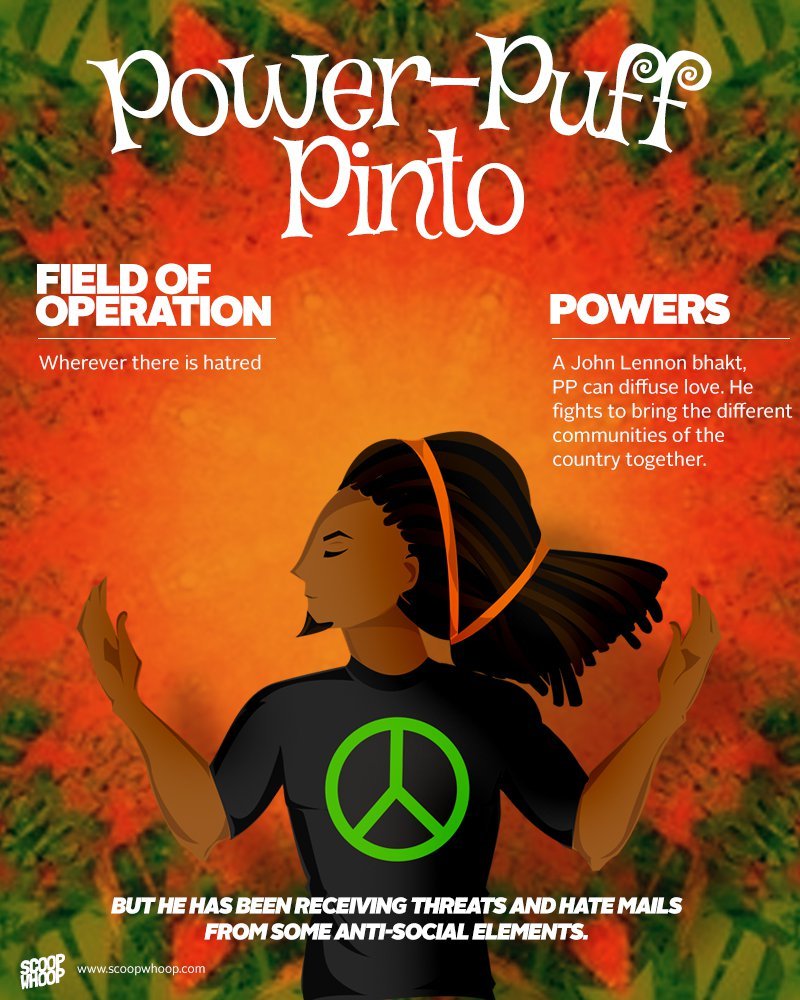 Are the constant traffic jams making life difficult for you? Never reach anywhere on time? Trust Toofan Thakur and Raftaar Rahim to make life easier for you!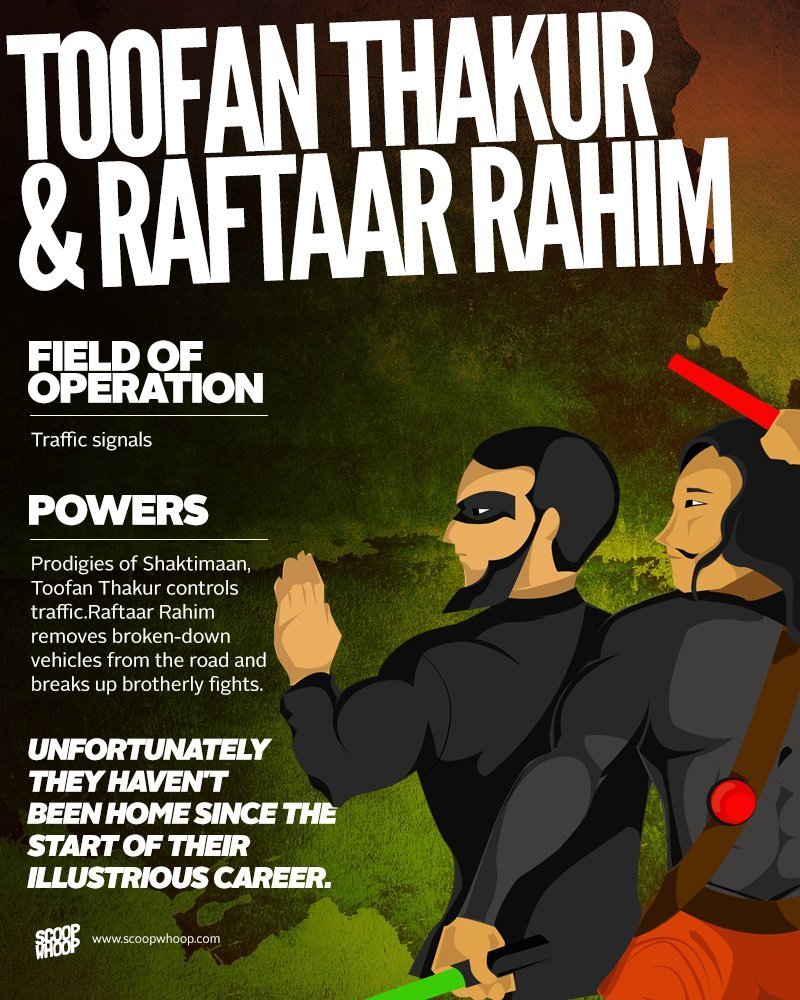 Shoutout to the talented Aakansha Pushp for the designs.