It is true, India really is the land of the 'unknown'. There are so many places in our vast sub-continent that are still undiscovered and untapped. Playing on exactly this idea, we are giving you a list of 10 dares you should (but didn't know you could) do in India.
1.
Manoeuvre

a raft through a Grade IV rapid on a mountain range

Indulge is some white water rafting in Zanskar, in Jammu and Kashmir. Rafting here takes place 12000 feet above sea level and provides a very picturesque sight with the Himalayas surrounding the treacherous stretch. The river tends to freeze during the winter season, so the best time to battle the grade four rapids is during the month of August.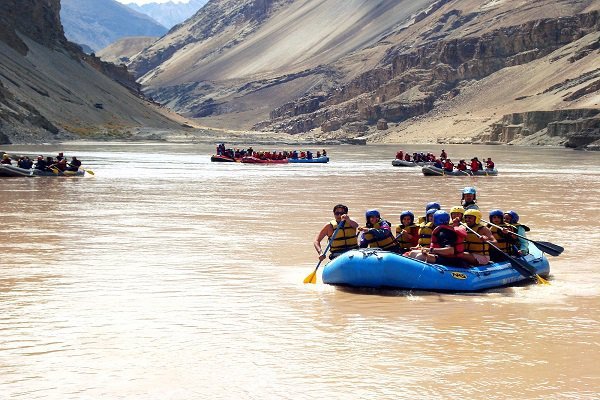 2. Walk on the bed of the ocean
Seems almost unbelievable, but it's not. You can walk on the bed of the ocean in Elephant Beach in Andaman Islands. Feel almost God like by taking a stroll on the ocean bed while feeding the exotic marine life of the Island. The best thing about this experience is that prior swimming lessons are not mandatory.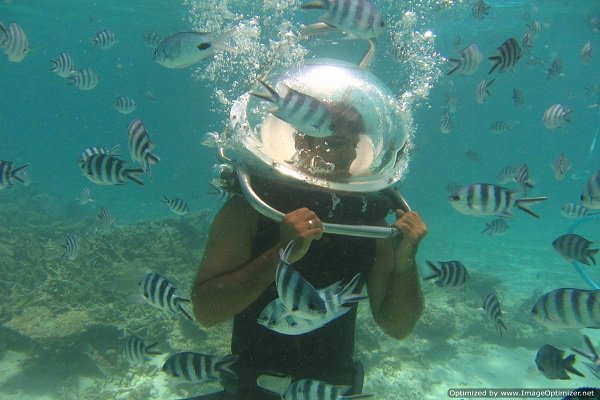 3. Plunge into a river from a cliff
Do bungee jumping off a cliff in Mohan Chatti Village, Rishikesh. With a fixed platform standing tall at 83 meters, this location for bungee jumping is the highest assisted jumping point in India. So take a leap of faith and jump right into the Ganga, with some assistance of course.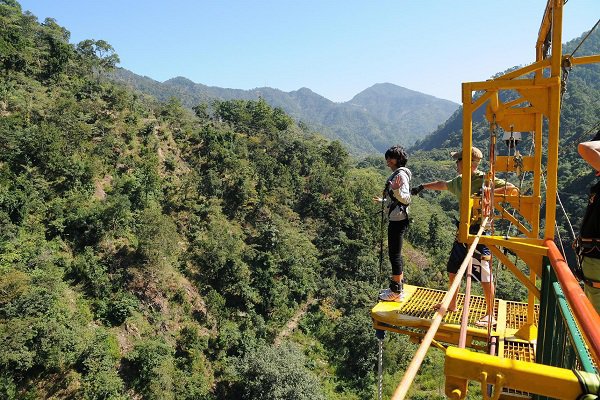 4. Jump off a plane
How about some accelerated free falling from a plane at the height of 14,500 feet while admiring the beautiful city of Mysore? All it takes is 3 days of training along with one very strong willed heart. Mysore offers one of the most exciting aerial-drop experiences but be sure to check with the provider for a suitable time before booking because these drops are subject to weather conditions.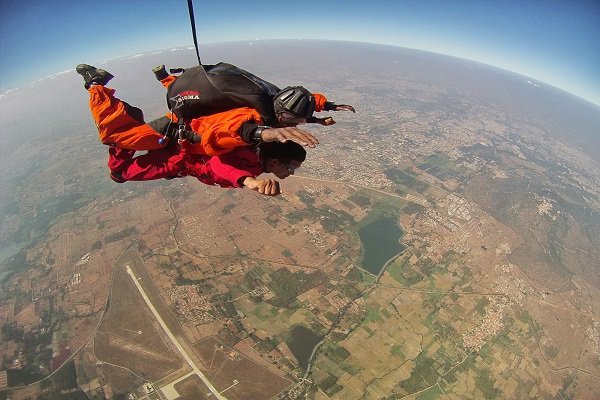 5. Ride a bike on the longest salt desert
7000 odd Kilometers of a salt marsh, or fondly known as the 'Rann of Kutch' is the longest Salt Desert in the world. Take a trip through the isolated lands of Kutch and experience isolation on a different level. Make sure you reach and leave on time so as not to lose yourself in this expansive mass of land.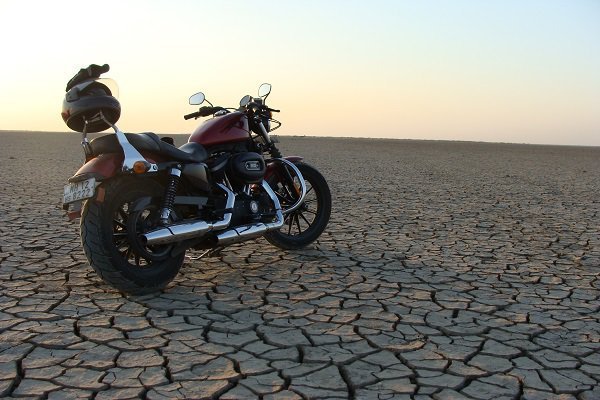 6. Bathe with elephants
These big, adorable mammals can be quite harmless when not provoked. Get a chance to chill, bathe and play with elephants in God's own Country, Kerela. If you are lucky, you might even get to ride on these beautiful creatures across of river or something.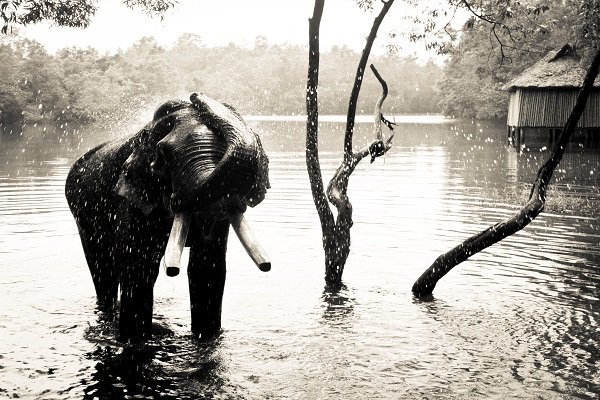 7. Visit a haunted fort
Bhangarh Fort in Rajasthan is considered one of the most haunted places in India. It is advised by the department of Archaeology that visitors don't enter the Fort after sunset. A visit to this Fort is a must if you believe in life after death.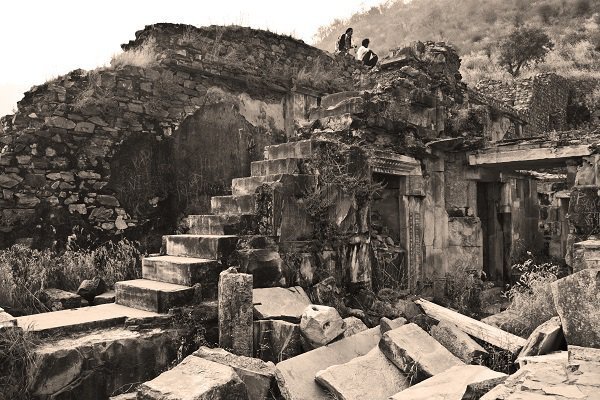 8. Get a tattoo sleeve
Tattoos can be really cool when they are not written in Mandarin and don't mean something completely ridiculous in English. Get something meaningful inked while you can flaunt it on your perfectly firm skin. Getting a tattoo now days is very safe and they don't hurt as much as you think they do.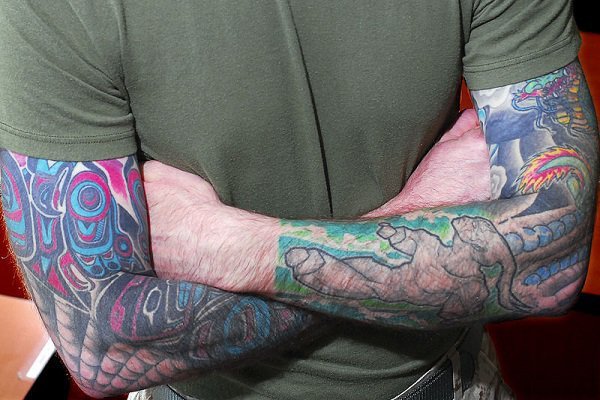 9. Eat a full Bhut Jolokia
One of hottest red chilies in the world, Raja Mirchi or Bhut Jolokia is five hundred times hotter than Tabasco sauce. It is easily available in north eastern parts of India and can be used to add flavor to different kinds of meat. If you like it hot, then this is one thing you have to try.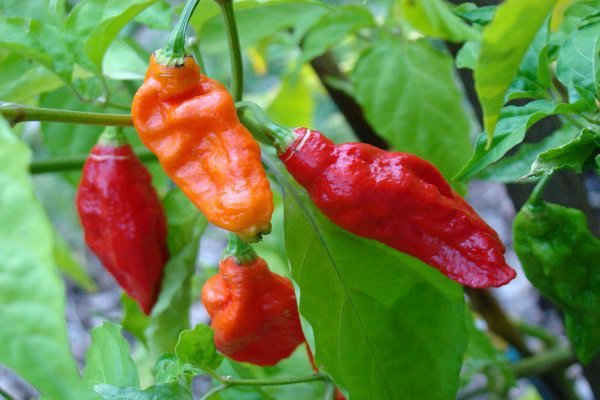 10. Do something you do in your bathroom in public
No, we are not talking about leaving certain kind of trails on city walls. We are talking about an activity that has got people going crazy! Just brush your teeth with a Dabur Red P​aste in Public, do good to your set of 32 and nominate your friends to do it too while you enjoy the awkward looks from the people around you!
You can also participate in #TheRedDare contest and stand a chance to win big! Click here