It's been 68 years since we've been calling India a free country. But besides changing the colour and design of the flag and the accents of those in power, what have we really achieved?
Over the past few years, we've seen a steady growth of intolerance towards thoughts and ideas that question traditionally held beliefs. Anyone who tries to introduce the notion that you should not blindly follow beliefs, is threatened with violence and unfortunately, the aggressors aren't just faffing about it – more than once they've followed their warnings with action.
Let's look at some of those incidents.
1. He fought superstitions and 'godmen'. One morning, as he went for a walk, he was shot dead.
Narendra Dabholkar, author and rationalist
Indian rationalist and author, Narendra Dabholkar, was actively against superstition and black magic. He believed that the 'godmen' of the country are out to exploit people's religious beliefs. He was also the founder of the Maharashtra Andhashraddha Nirmoolan Samiti (MANS) that campaigned against tantriks and babas who claimed 'miracle cures'. When MANS drafted the Anti-Jadu Tona Bill (Anti-Superstition and Black Magic Ordinance), political parties like BJP and Shiv Sena opposed it claiming it would adversely affect the Hindu culture and traditions.
Dabholkar was shot dead by two unidentified men on August 20th, 2013, while he was out on a morning walk.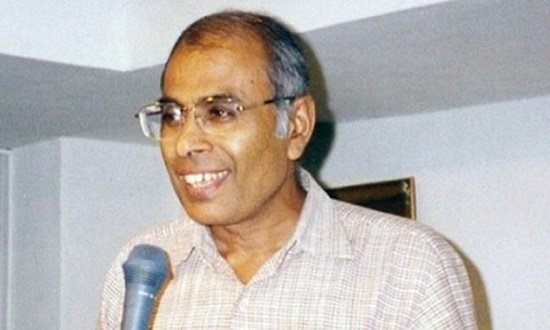 2. He wrote a book called 'Who was Shivaji?'. He was shot by unidentified gunmen and sadly, he succumbed to his injuries.
Govind Pansare, CPI leader and author
Govind Pansare was a left-wing Indian politician of the Communist Party of India. He was also the author of the best selling Marathi language biography of 17th century Maratha warrior Shivaji, Shivaji Kon Hota? (Who was Shivaji?). His book was controversial because it talked about how Shivaji was a secular leader who appointed Muslims as his generals. He also pointed out that Shivaji respected women, abolished serfdom and also appointed Dalits to prominent posts. This, in many ways, was different from the image of Shivaji many political parties presented while pushing their agenda.
Pansare and his wife, who were out on a morning walk on February 16th, 2015, near their residence in Kolhapur, were shot by unidentified men. On February 20th, he succumbed to his injuries.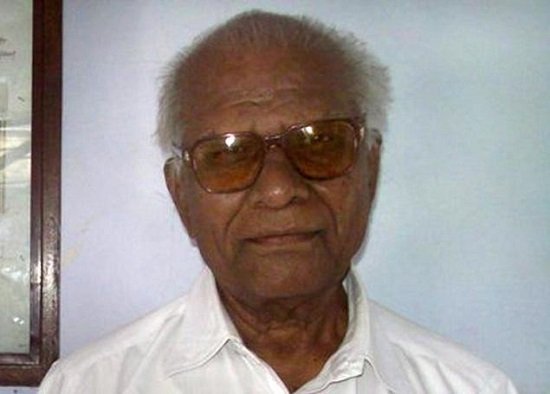 3. He criticized idol worship. Was shot from point blank range in his own home.
M.M. Kalburgi, scholar and rationalist
Noted Kannada scholar, rationalist and Sahitya Academy Award winner, M.M. Kalburgi, who fought against idol worship almost all his life, claimed in a seminar about the Anti-Superstition Bill that when he was young, he urinated on an idol to see if there was any divine retribution. This angered right-wing groups like Vishva Hindu Parishad, Bajrang Dal and Sri Ram Sena.
On August 30th, 2015, two men entered Kalburgi's home claiming to be his students. His wife let them in and when she went to the kitchen to get them coffee, one of the men shot Kalburgi twice from point blank while the other watched. Then they both escaped. Kalburgi was taken to a hospital where he was pronounced dead.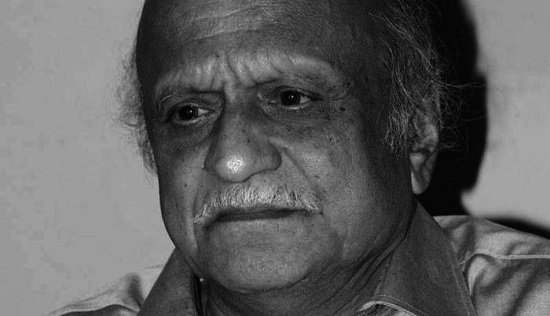 4. He criticized the Bhagavad Gita for describing women, vaishyas and shudras as 'sinners.' Received death threat from a Bajrang Dal activist. On Twitter.
K.S. Bhagwan, retired professor and writer
Following the cold-blooded murder of M.M. Kalburgi, Bhuvith Shetty, a co-convener of Bajrang Dal claimed that K.S. Bhagwan, would be the next target for "mocking hinduism". Earlier this year, Bhagwan, a noted rationalist, writer, translator and retired professor, had said that he would burn some pages from the Bhagavad Gita because apparently verse 32 and 33 from chapter of the scripture describes 'women, viashyas and shudras' as sinners.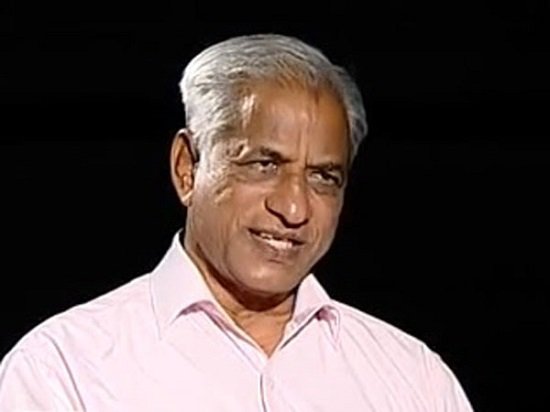 5. He was charged with blasphemy for disproving a 'miracle'. Is currently living in exile to evade arrest.
Sanal Edamaruku, author and rationalist
Sanal Edamaruku is an Indian author and rationalist. He is the founder-president and editor of Rationalist International, the president of the Indian Rationalist Association and the author of twenty-five books and other articles.
In 2012, he was charged with blasphemy for his role in examining a claimed "miracle" at a local Catholic Church in Mumbai. He moved to Finland to evade arrest.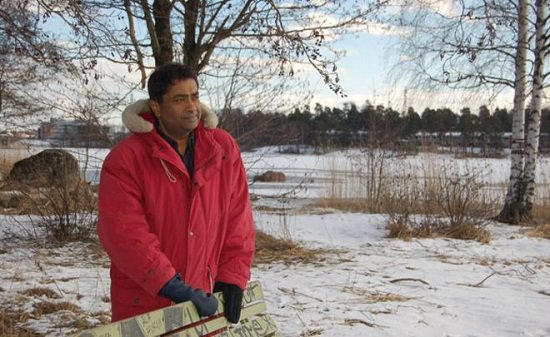 6. His essay claims there are many versions of the Ramayana . It was scraped off the syllabus after pressure from ABVP.
A.K. Ramanujan, essayist and scholar
Even though noted Indian scholar and author, A.K. Ramanujan passed away in 1993, his essay Three Hundred Ramayanas: Five Examples and Three Thoughts on Translations courted controversy over its inclusion in the B.A. in History syllabus of the University of Delhi in 2006. In this essay, he wrote of the existence of many versions of Ramayana and a few versions that portrayed Rama and Sita as siblings, which contradicts the popular versions of the Ramayana, such as those by Valmiki and Tulsidas.
In 2006, ABVP, the student wing of BJP, opposed the inclusion of this essay, and as a result the academic council of the university scraped it off the syllabus. This, despite the fact that a committee of history experts voted 3-1 in favour of keeping it in the course.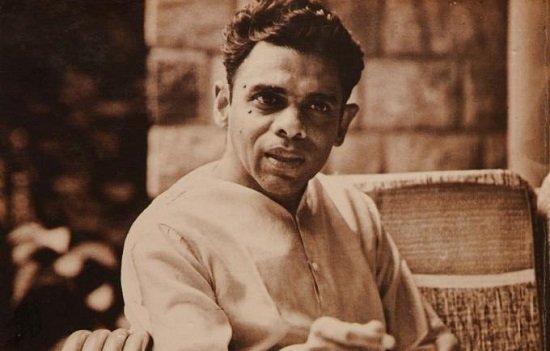 7. He suggested that the Mahabharata claims that Brahmins in the past ate beef. He received threatening phone calls, and a free ticket to Pakistan from "NaMo Brigade".
U.R. Ananthamurthy, scholar and Padma Bhushan winner
In 2013, Jnanpith Award and Padma Bhushan winner, U.R. Anathamurthy said that there's a reference of Brahmins eating beef in the Mahabharata . This drew flak from many right wing groups. A lifelong critic of the RSS, and no stranger to threatening calls, Ananthamurthy also claimed that he wouldn't live in a country ruled by BJP leader Narendra Modi. He later clarified that those remarks were made when he was "overcome by emotion" and said that he had no such plan, though he continued to oppose BJP.
He passed away on August 22nd, 2014. Hearing the news of his death, many workers of right wing parties celebrated it with fireworks.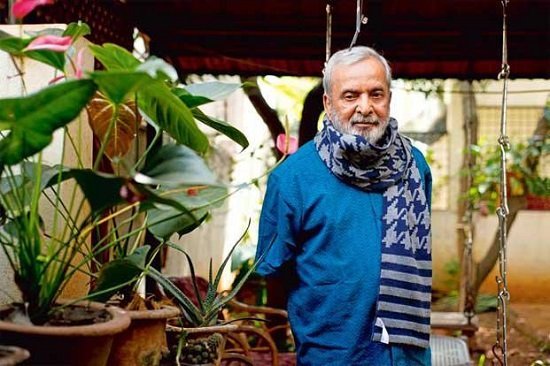 8. She criticized Islam. Was living in exile in India but had to leave for the US after receiving threats from Islamic radicals.
Taslima Nasreen, author and feminist
Yes, we know Taslima Nasreen isn't Indian, but she had been living in Kolkata and New Delhi in exile from her native Bangladesh. The reason? The views expressed in her book Lajja (Shame) were considered to be un-Islamic and too radical. Naturally, she had to leave Bangladesh. But what's even more worrisome is that after staying for a long time in India, she had to leave this country too, owing to the pressure state governments faced from Islamic fundamentalists. As of 2015, she's been living in the US.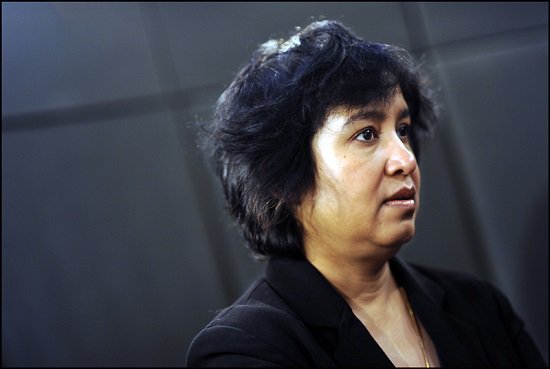 9. He wrote a book that offended radical Muslims. A fatwa for his assassination was announced. His Jaipur Lit Fest appearance was dropped from the schedule in 2012.
Salman Rushdie, Booker Prize winning novelist
British-Indian essayist, novelist and Booker Prize winner, Salman Rushdie had a fatwa issued against his name by the Ayatollah of Iran in 1989, following the release of his book The Satanic Verses (officially banned in India). Ever since, radical Islamists have been vying for his blood. Even though Rushdie has made a few appearances in India, during the 2012 Jaipur Literature Festival, he was forced to cancel his appearance and the subsequent India tour, citing security reasons.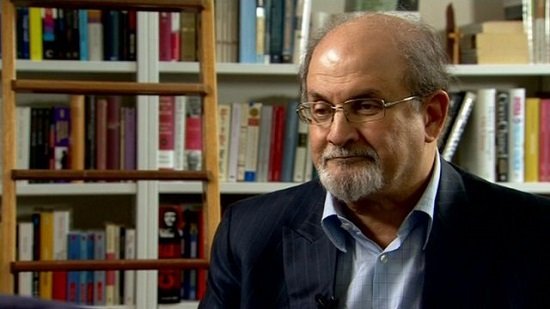 These examples are not just attacks on any one or two individuals but an attack on reason altogether. The question isn't what's outrageous or what's hurting, because that's subjective, but the question is – why do we react to differing opinions with violence?
Article 19 of the Indian Constitution gives all citizens the right to freedom of speech and expression but subject to "reasonable restrictions" for preserving "public order, decency or morality".
But all these three aforementioned things are plainly subjective. Using this, many writers, scholars, rationalists have been silenced and threatened. For how long? As a secular country, we should have been a society that knows how to separate the state and the religion; we should have known how to uphold the rights of the individual before pandering to any or one religious group.
Instead, we've turned into a society that is scared of 'offending' anyone. If you're pro-freedom of speech, you need to understand that it comes with the knowledge that some people, somewhere will always get offended or hurt. They are free to make their counter arguments and engage in debate, but no one has the right to react with violence.
Until we learn that, India shall remain a dark place for rationalists.