There is nothing new about wrong information being entered on your ID card. Clerical errors are a way of life, especially in India. But you know there is something wrong when you get an examination admit card with the photograph of US President Barack Obama. Especially when you've not even applied for the exam!
That's exactly what happened to Lalu Ram Meena from Dausa District, who got an admit card to appear for the post of Junior Engineer at the Staff Selection Commission in New Delhi. And even if he thought of taking the exam just for the fun of it, he didn't have much time to prepare because he got the admit card on the eve of the scheduled date.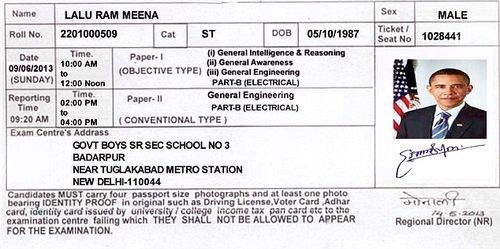 Lalu Ram Meena, who runs a private school in Rambas Village, jokingly said "I don't know if Barack Obama has applied for this job. What I am sure about is that I am not eligible to apply for the post of a junior engineer."
He also confessed that he initially freaked out when he got the document, until he realized that it was a mistake.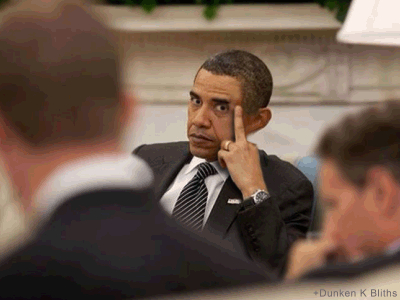 While we haven't been able to get a confirmation from President Obama, this is a hilarious goof up that we can all laugh at. Except perhaps the SSC regional director who signed the admit card.