The Cricket World Cup has got everyone in a frenzy, and ad agencies have been taking advantage of the madness for what seems like ever. We've all seen the Mauka Mauka videos being stuffed down our throats this season, but every World Cup had it's own ad that made waves.
Here's a roundup of some of the most seminal ad campaigns from previous World Cups to take you down memory lane!
2015 – The obvious
2011
A pretty good representation of the excitement, anxiety and breathlessness of it all.
Here's a little recap of our previous win to help get over the current pain! #TendulkarBoohoo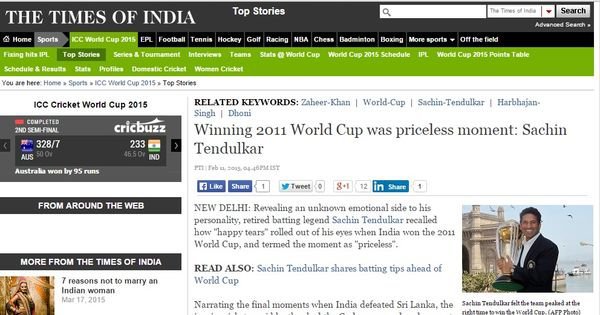 2007
Pepsi keeping it real as always.
2003
This one had an all-star cast!
1999
This dude was doing World Cup ads since then!
1996
This one's kind of random but hey! It was almost 20 years ago!
Now to wait it out till the next one!