Chetan Bhagat's books are tailor-made for the Indian reader. All his stories revolve around friendship, love, sex and emotions, and his books read just like Bollywood movie scripts. Which explains why 3 Idiots , Hello, Kai Po Che and 2 States are all movies adapted from his books. But come to think of it, there isn't much in terms of a plotline in any of his books. All of them can be explained in one sentence each.
Here are one line plot descriptions of all 6 of his fictional novels so far:
1. His first book was probably the best of the lot!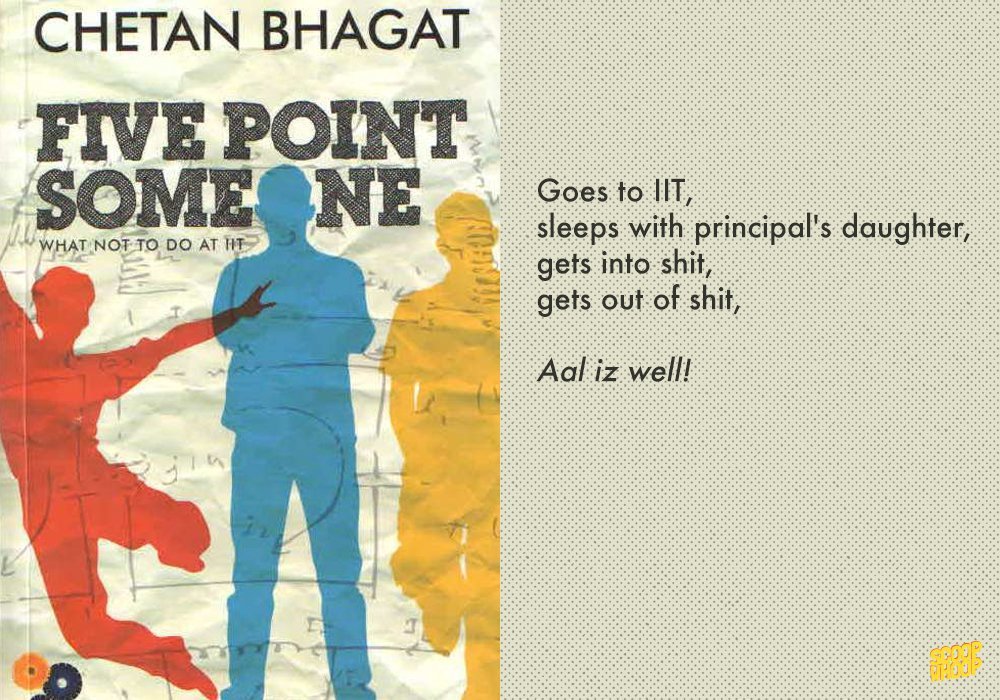 2. You will never believe what happens in this one!
God calling! Really?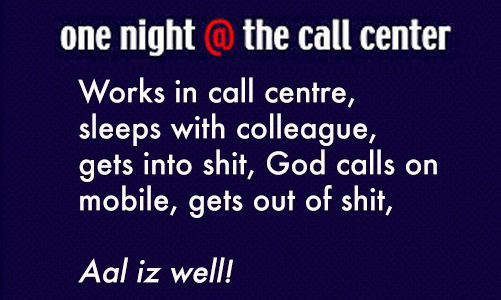 3. The 3 mistakes of my life: Buying this book, reading it and not burning it.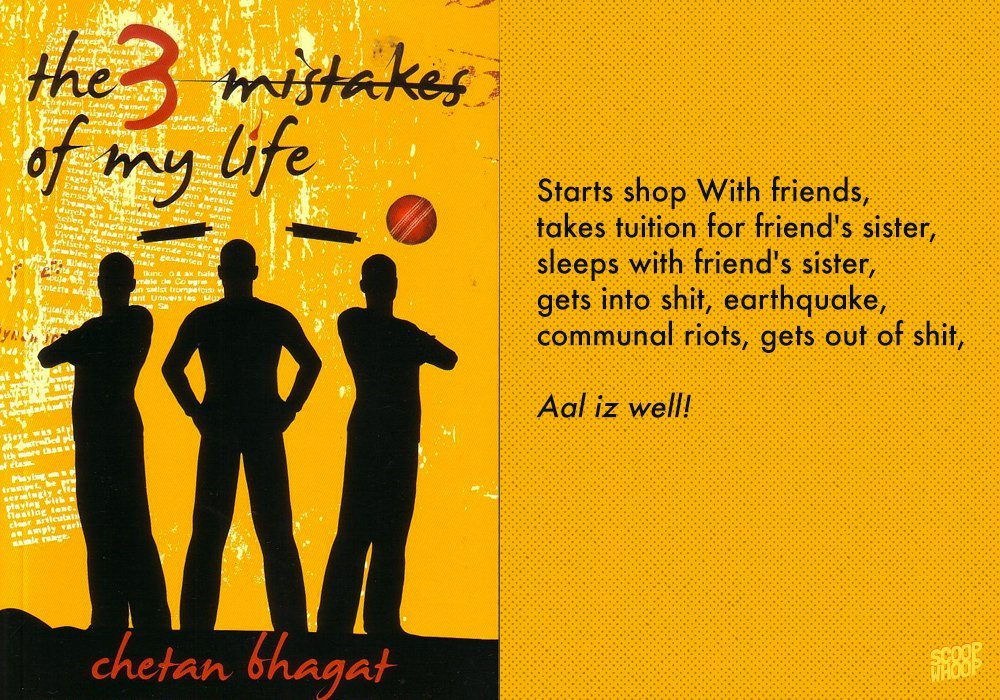 4. North India vs South India. How innovative!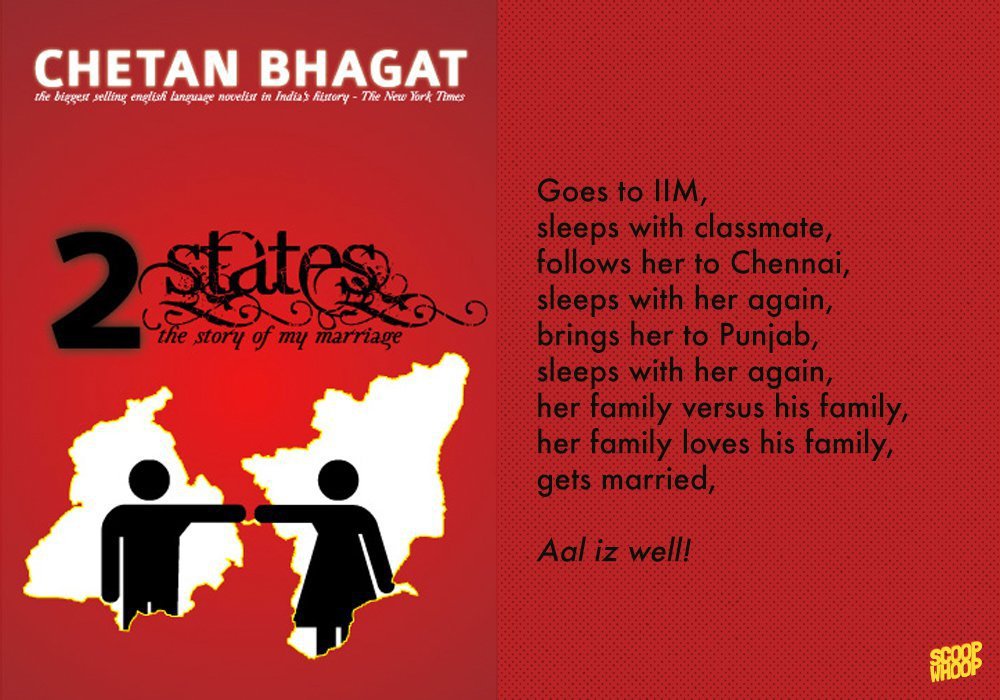 5. This is easily the worst of the lot!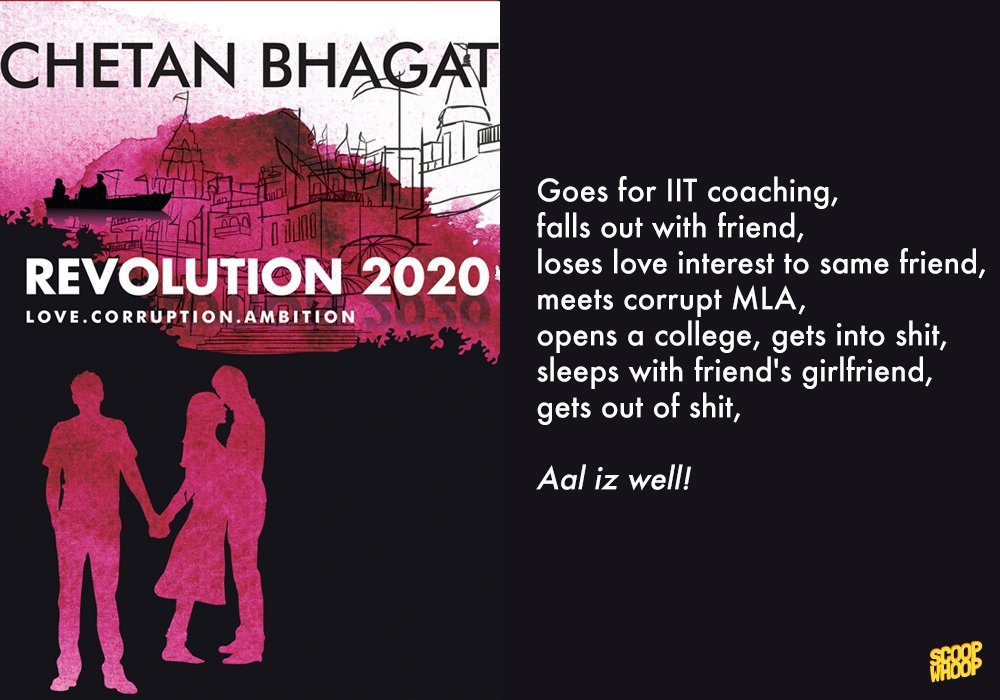 6. Half baked! That is what this story is!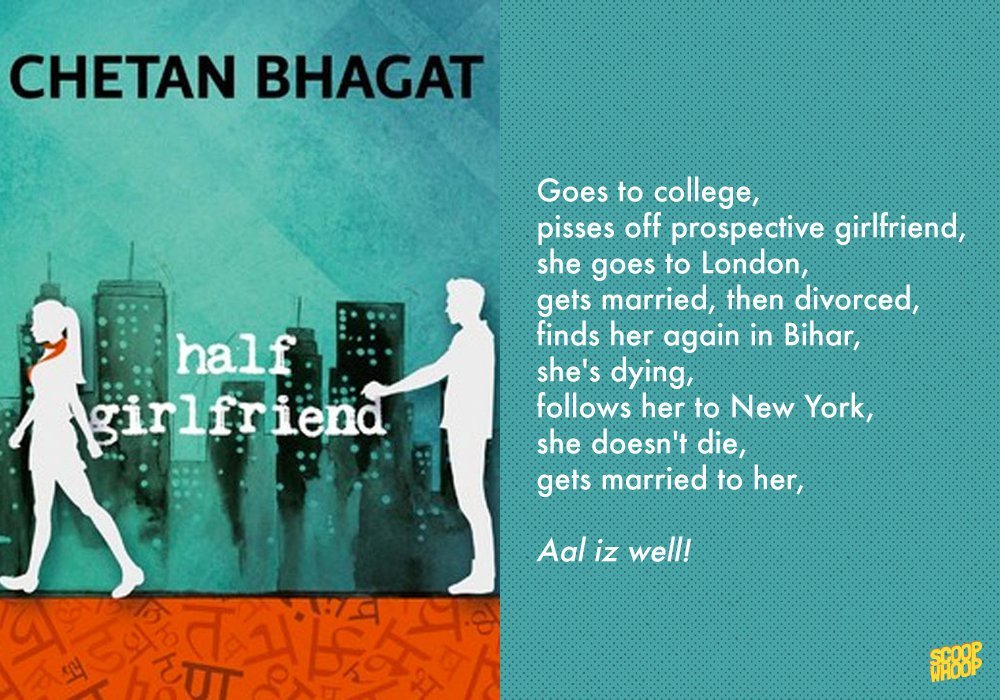 DISCLAIMER: What Young India Wants – Chetan Bhagat's non-fiction book – has not been included in this list.