There are only a few things in this world which can be regarded as perfect. Actually, the general consensus is that there's only one and it's a cream-filled chocolate sandwich. Okay, we made that up. But seriously, everything about Oreo is just so perfect. Even their doodles! Here's a list of some really creative ones which will make you drool:
Beware: Some of them will make you munch your screen off!
1. In search for a tasty treasure.
2. How about a walk in outer space?
3. Around the world, one bite at a time.
4. The tastiest snowman. EVER.
5. Now, that's one hell of a delicious eye-patch!
6. Up for a playful breakfast?
7. This shark really has a sweet tooth for Oreo.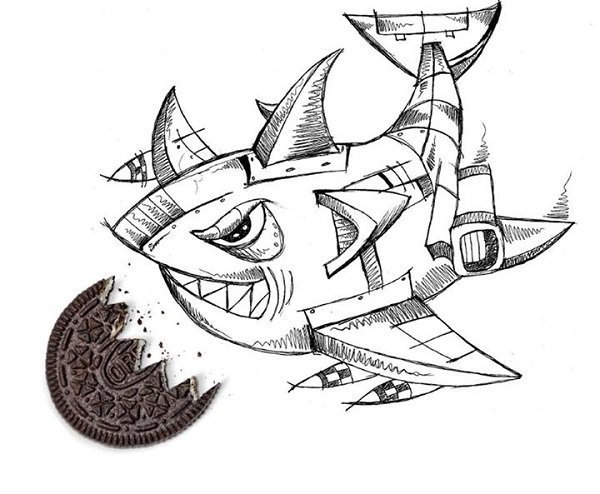 8. How about some delicious makeup?
Let's #touchup & #PlaywithOreo @oreo @oreoindia :: #doodle using #everyday #objects #oreo #biscuit used as #compact | #art #artist #artwork #illustration #draw #instaart #instapic #igers #love #food
9. "We come from the land of chocolate & cream"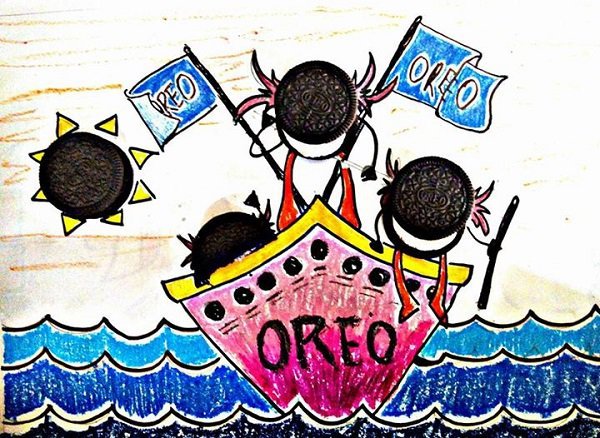 Source: Aashi Salain | Facebook
10. Twist, lick, dunk & twirl!
Now don't just twist, lick & dunk, but also #PlaywithOreo. Check out its Facebook , Twitter & Instagram page for more details.