A few months ago, Ryot put up a series of images by photographer Emilio Morenatti of some of the bravest people I've ever seen. His heart wrenching pictures show the damage and pain that acid attack victims have to go through. These Pakistani women were all attacked either for refusing arranged marriages or simply for the fact that they were born female. The pictures are a hard hitting front face look at the gruesome disfiguration of acid attack victims as well as their inner beauty and strength of will.
Emilio wants these pictures to inspire a global change in mindset.
1. Irum Saeed, 30
Irum was attacked with acid after she rejected a boy's marriage proposal. She was 18 at the time.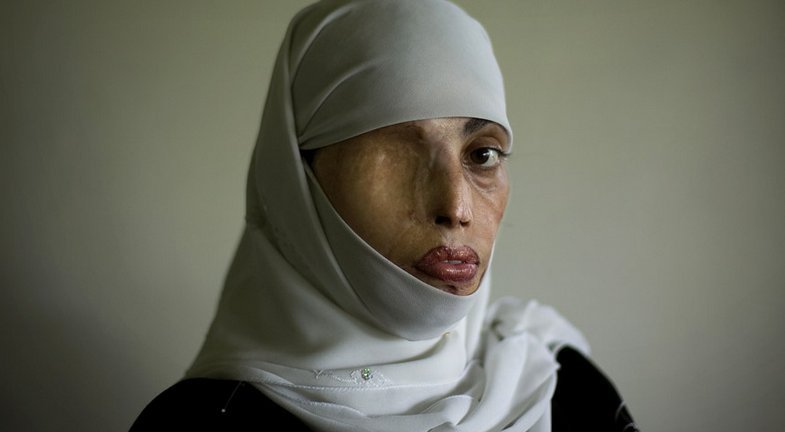 2. Shahnaz Bibi, 35
Shahnaz was attacked with acid by a family member during an argument when she was 25. It's sad what the status of women is in some parts of the world.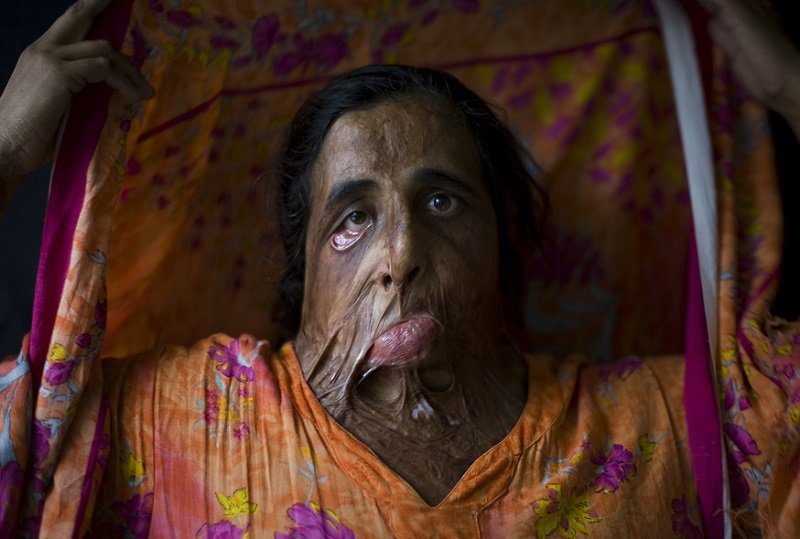 3. Kanwal Kayum, 26
This photo was taken a year after Kanwal was attacked with acid by a boy whose proposal she rejected.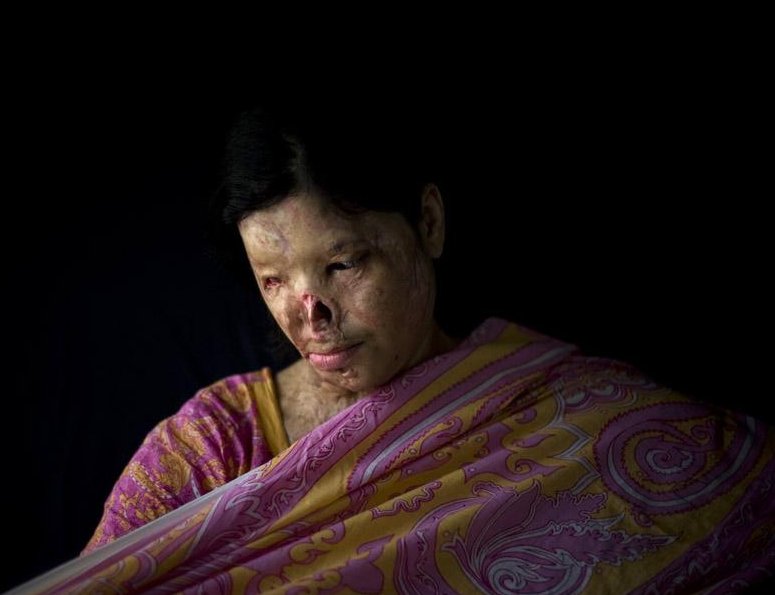 4. Saira Liaqat, 26
Saira, who was married at 15, was burned by her husband, who didn't want her to live with her parents until she was older.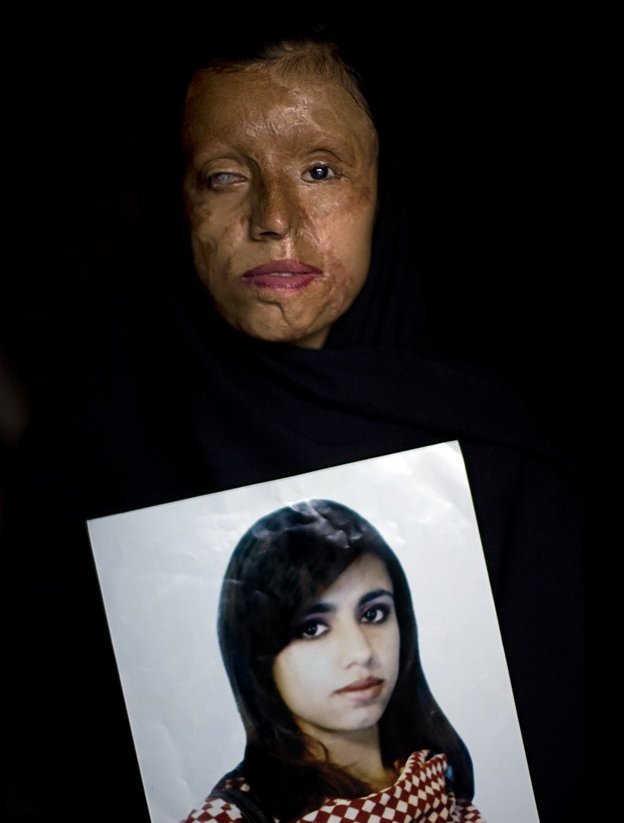 5. Najaf Sultana
Najaf's father, who didn't want another girl in the family, burnt her in her sleep. She was five years old. Unbelievable.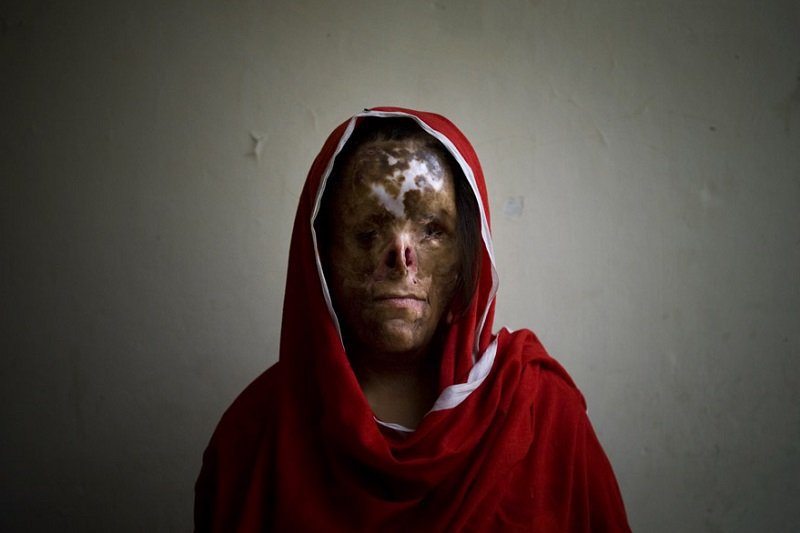 Instead of pitying these women, we should see them as a beacon of hope and change.