Bajrangi Bhaijaan is a hit and a lot is being talked about the movie. And here is more buzz related to movie. Earlier, we showed you a video of the real Pakistani journalist, Chand Nawab, who inspired the character of Nawazuddin Siddiqui.
Nawab has been getting a lot of attention lately. He has been offered several advertisements in Pakistan, but he has more to ask for. The journalist thanked Kabir Khan and Salman Khan for the share of fame he is getting, and is now hoping to be compensated for the inspiration that came from him .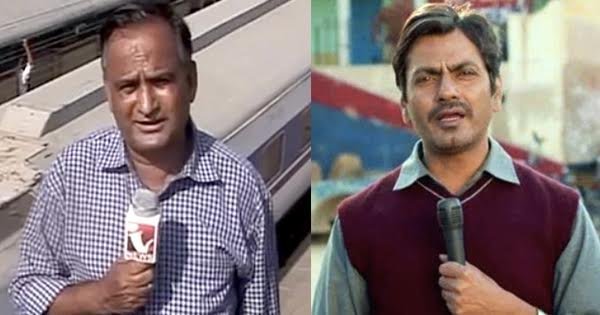 In a telephonic interview, Nawab told Hindustan Times

,

" People have said that I should be compensated for inspiring the character of the reporter in the film. I am also hoping I will be compensated".
The journalist also added, " Lekin yeh unki marzi hai . I am not demanding any compensation, nor will I take any legal action to ensure that they pay me. If they decide to give the compensation, it is fine If they don't give it, it won't be a problem ."
Kabir Khan, are you listening?