Success doesn't come easy. You have to struggle for it. Everyday might not turn out as you'd expect it to, but if you work at it, you'll get there.
PC Musthafa is an inspiring example of the same. This man, a son of a coolie, who failed Class 6 built a ₹100 crore company for himself!
'If you have the passion to start something, do it immediately. Don't wait for tomorrow,' he says.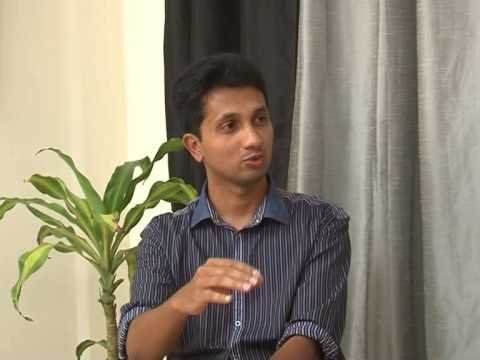 42-year-old Musthafa comes from a remote village in Wayanad, Kerala, and had humble beginnings. His father was a coolie who studied till Class 4 and his mother never got the opportunity to go to school.
Coming from a remote village that had only one primary school, and no roads or electricity, Musthafa had to walk at least 4 kms to go to high school. As a child, even Musthafa would not show interest in education and would rather prefer helping his father with coffee plantations, where he would work as a coolie.
Musthafa was never an extraordinary student. In fact, he failed Class 6, decided to drop out of school and continue working with his father. He would do well in maths but hated other subjects.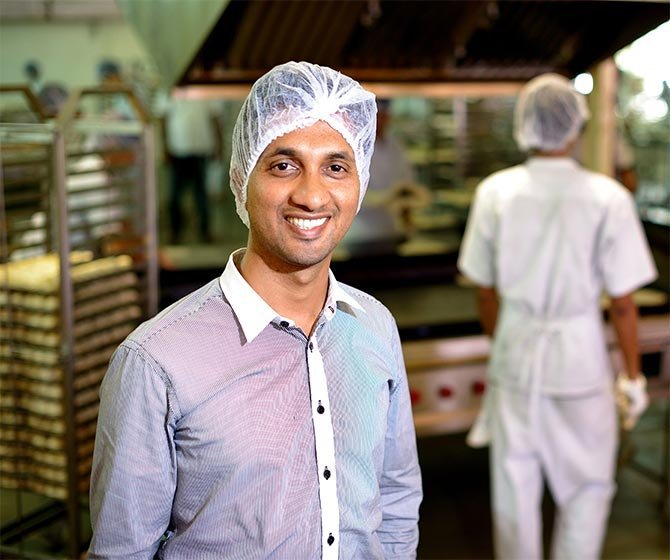 One fine day, his maths teacher, Sir Mathews, asked him a question that changed the course of his life. "Do you want to be a coolie or a teacher?," he asked. "I looked at him and I could see the difference between my father and my teacher," he said. "Sir, I want to be a teacher like you," Musthafa told him, reported Rediff.com.
His maths teacher was not only an inspiration but also his source of guidance. When Sir Mathews saw that his young student could not cope with either English or Hindi, he would help him out after school hours. Musthafa went on to top Class 7 the following year.
"There was no looking back after that. I stood first in the school in Class 10. Those days, I had only one ambition: I wanted to be a maths teacher like Mathew Sir. He was my role model," shared Musthafa.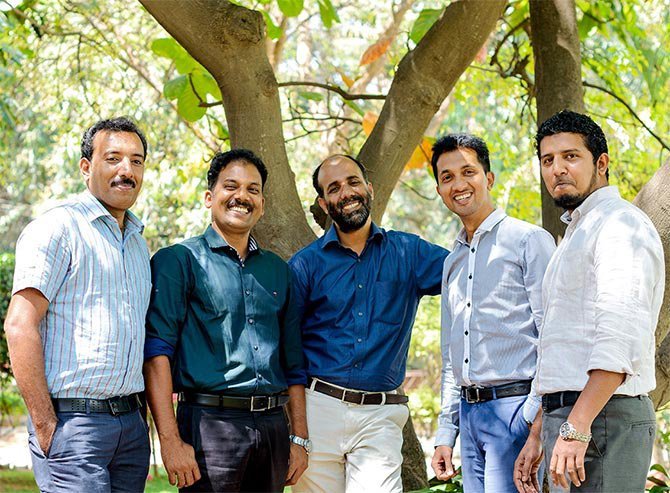 Musthafa topped his Class-10 exams and decided to study further for college. Though his family had no problems with his career plans, money was a problem. After a lot of struggle, Musthafa was enrolled at Farooq College in Kozhikode and stepped out of his village for the first time in his life.
After completing junior college, he pursued engineering from Regional Engineering College (now National Institute of Technology). "I had no dreams to be an entrepreneur then. I wanted to be a well-known engineer. I worked hard and did well in studies. When I graduated in 1995, I got placed at Manhattan Associates, an Indian start-up in the US," he was quoted as saying.
Soon after, he got calls from companies such as Motorola and spent quite a few years working abroad in Ireland and Dubai. But he knew this was not his calling and decided to return to India. While quitting a well-paying job was probably the toughest thing he had to do, Musthafa mentions three reasons for taking this tough decision.
"I wanted to come back and spend time with my parents. I wanted to study further.
The third reason was that I wanted to give something back to society," he said.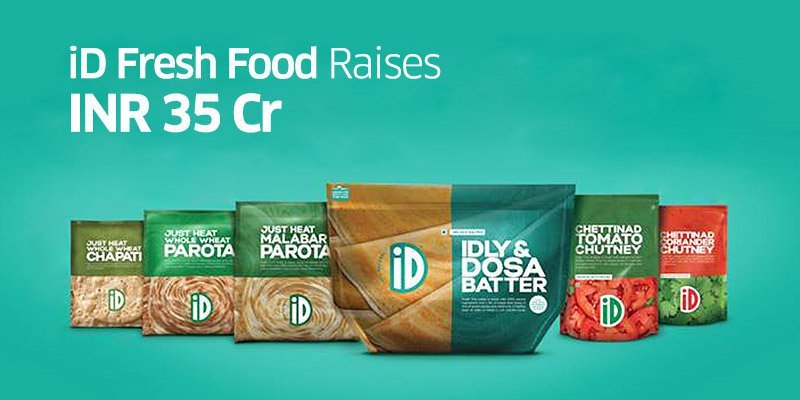 He still did not have the vision to launch his company, iD. That came as a bi-product of visiting his parents on weekends. "
Shamsuddin, one of my cousins, had seen
dosa
batter being sold in plastic bags tied with a rubber band in nearby stores and suggested we make and supply
dosa
batter. That was an Aha! moment. I decided to invest ₹25,000 and start a company immediately," shares Musthafa.
This was when Musthafa and his cousins Nasser, Shamsu, Jaffer and Naushad decided to join hands. The partnership was such that Musthafa had a 50% share in the company and the other 50% was with the four of them. The initial investment made by Musthafa was ₹25000. They started off in a 550 square feet plot, with two grinders, a mixer and a sealing machine.
"We were discussing names when a cousin suggested iD for
idli dosa
. We named the venture iD Fresh as we planned to supply fresh
dosa
and
idli
batter," he said.
They targetted 20 shops and a 100 packets everyday, and if the venture was successful, more money would be invested. They didn't employ anyone; the cousins were in charge.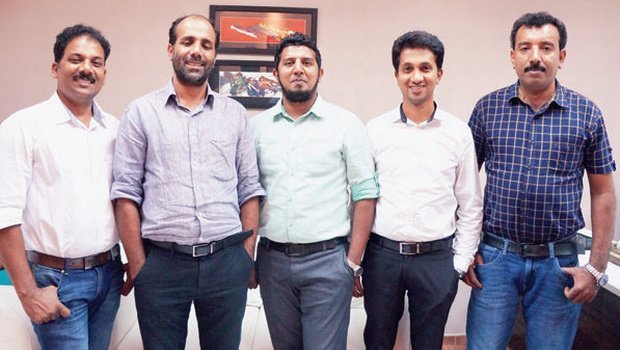 And it all went according to their plan. When the customers asked for iD repeatedly, other stores also wanted to stock the product. By the 9th month, they had reached their goal! The company had made profits from day one. The first month's profit was of ₹400, but they kept growing.
In 2007, Musthafa got his MBA and officially joined as the CEO in charge of marketing and finance. Till then, he was only remotely participating in the operations.
In two years, ID increased the capacity to 3,500 kg a day. The number of stores partnered increased to 400 and the number of employees to 30. With an investment of another ₹30 lakhs in 2008, parathas were added to the products. iD even had a huge office now.
The success kept getting better. While by 2012, iD had become a national brand with it's products being sold in Chennai, Bangalore, Mumbai, Pune and Hyderabad, by 2013, they went international to Dubai, but could not cope with their large supply demands.
"We are not looking at any other international market right now. India is such a huge market and we have so much to explore," said Musthafa. "Today, we produce around 50,000 kg in our plant. The total investment must be around ₹4 crore (₹40 million

) and our revenue is ₹100 crore (₹

1 billion

)," he added.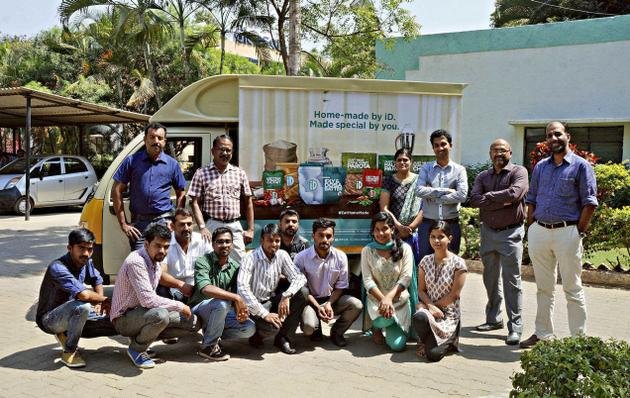 The celebrations were obviously grand when they reached the 100-crore mark. "We have grown from producing 10 packets a day in 2005, with just my cousin managing the kitchen, to 50,000 packets a day with 1,100 employees in 10 years," shared the proud entrepreneur.
"My aim is to make iD the most popular and trusted brand in the fresh food segment and make it a
₹

1,000 crore (

₹

10 billion) company in the next five to six years. By then, I am sure we will be able to employ at least 5,000 people," he shared talking about his future plans.

Musthafa only employs poor, committed people from the rural areas. He says his biggest challenge is to find the right team.
A poor rural boy from South India who is now the CEO of a national brand, the story of PC Musthafa is truly an inspiring one. We have a lot to learn from you, sir.