When I walked up the Plaza Steps at the India Habitat Centre this afternoon, Prajuna's (name changed by photographer for the purpose of preserving identity) eyes greeted me. Her gaze pierces through your soul, drawing you towards her.
Her face, tightly wrapped in a pink veil has a story to tell. Prajuna is 14 years old, and a survivor of rape.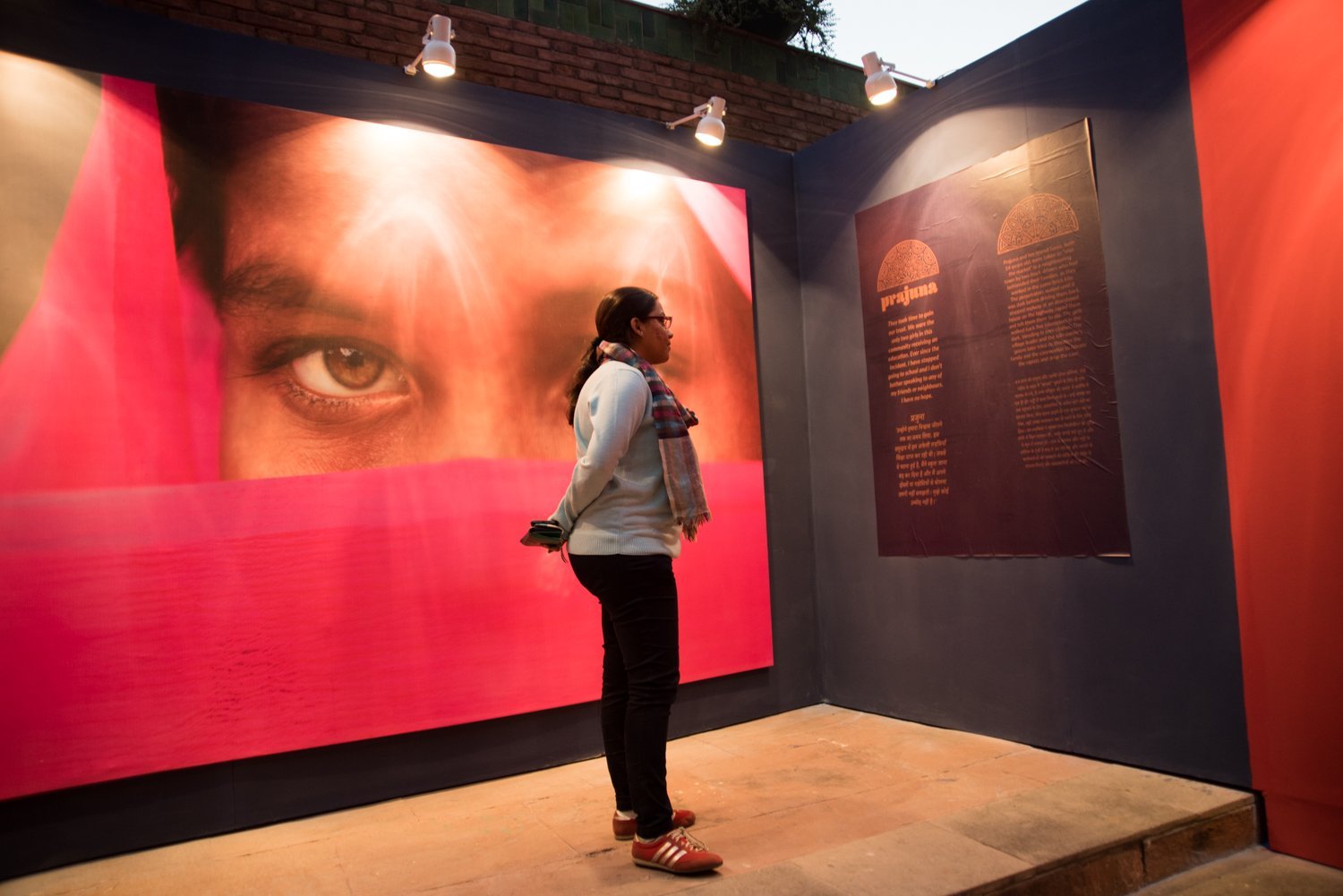 I look around, scrolling through the exhibit of photographs. Every face, every pair of eyes, every single story jolts me out of the cocoon-like reality I have built for myself. Unearthed- Stories of Courage in the face of Sexual Violence – a photo exhibition non-profit Proof: Media for Social Justice, National Foundation for India and Centre for Social Research showcases the powerfully gripping photographs of rape survivors and victims, captured by Smita Sharma.
Smita Sharma

, a photojournalist based out of New York and Calcutta, has spent over a year documenting the heart wrenching stories of survivors of sexual assault in India.
This braveheart has travelled across 4 states, spending time with these individuals and their families, in her efforts to bring their stories out into the public domain.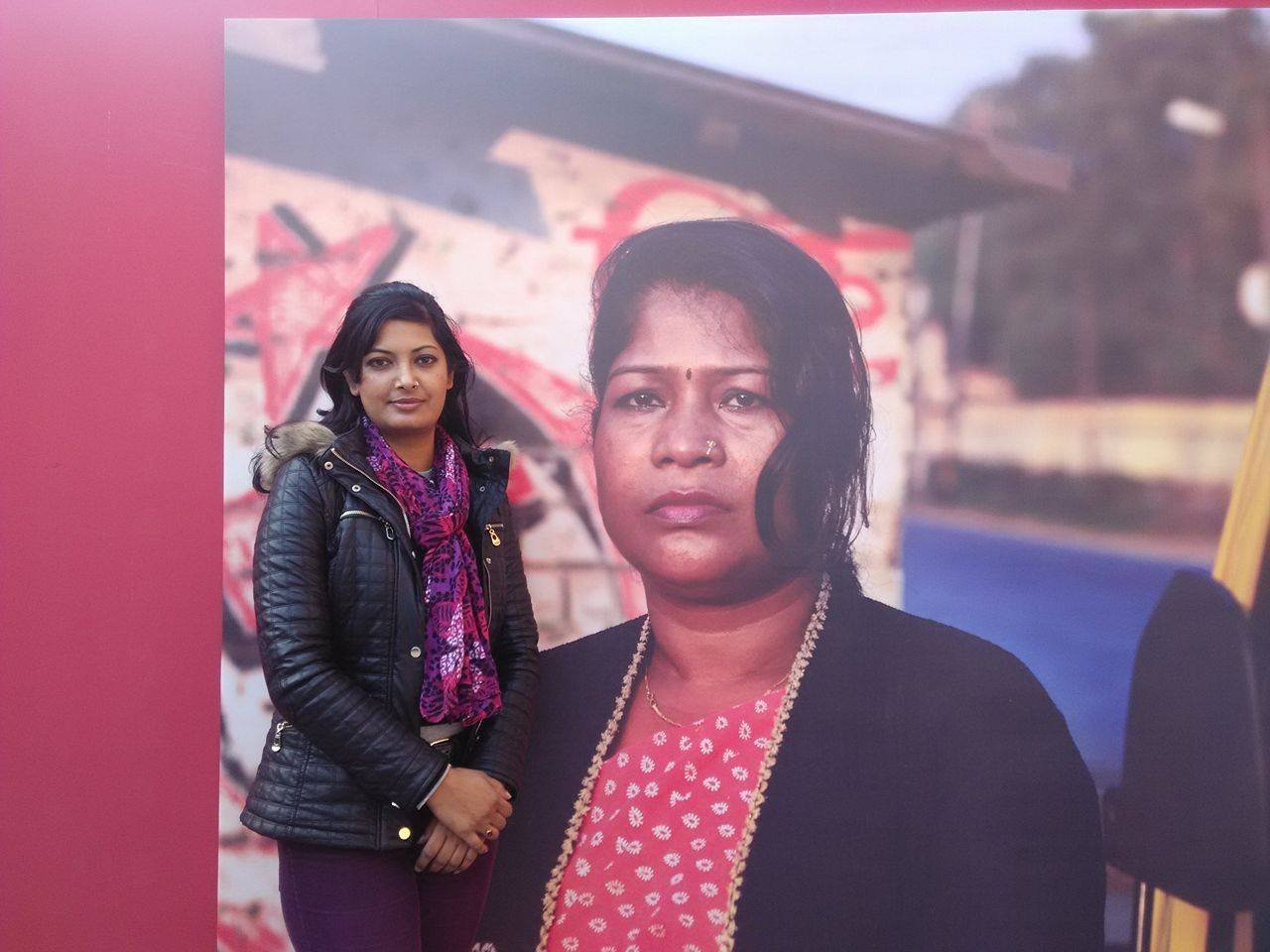 "The culture surrounding sexual violence in India is one of silence and shame", she says. Every single time an incidence of sexual assault makes national news, apart from the very gruesome details of how the rape happened, the focus quickly shifts to the circumstances the led to the incident . It is never about the woman, the person she is, and her story. This is what Smita has tried to undo.
In a society plagued by rampant victim blaming, a rape survivor has a badge of shame thrust upon her. These women are labelled impure, ostracized by their own kin and become a victim of their circumstances, disappearing into oblivion. Our society does not take into account the physical and mental trauma that a victim of sexual assault has to endure. It is a stain she has to wear for the rest of her life.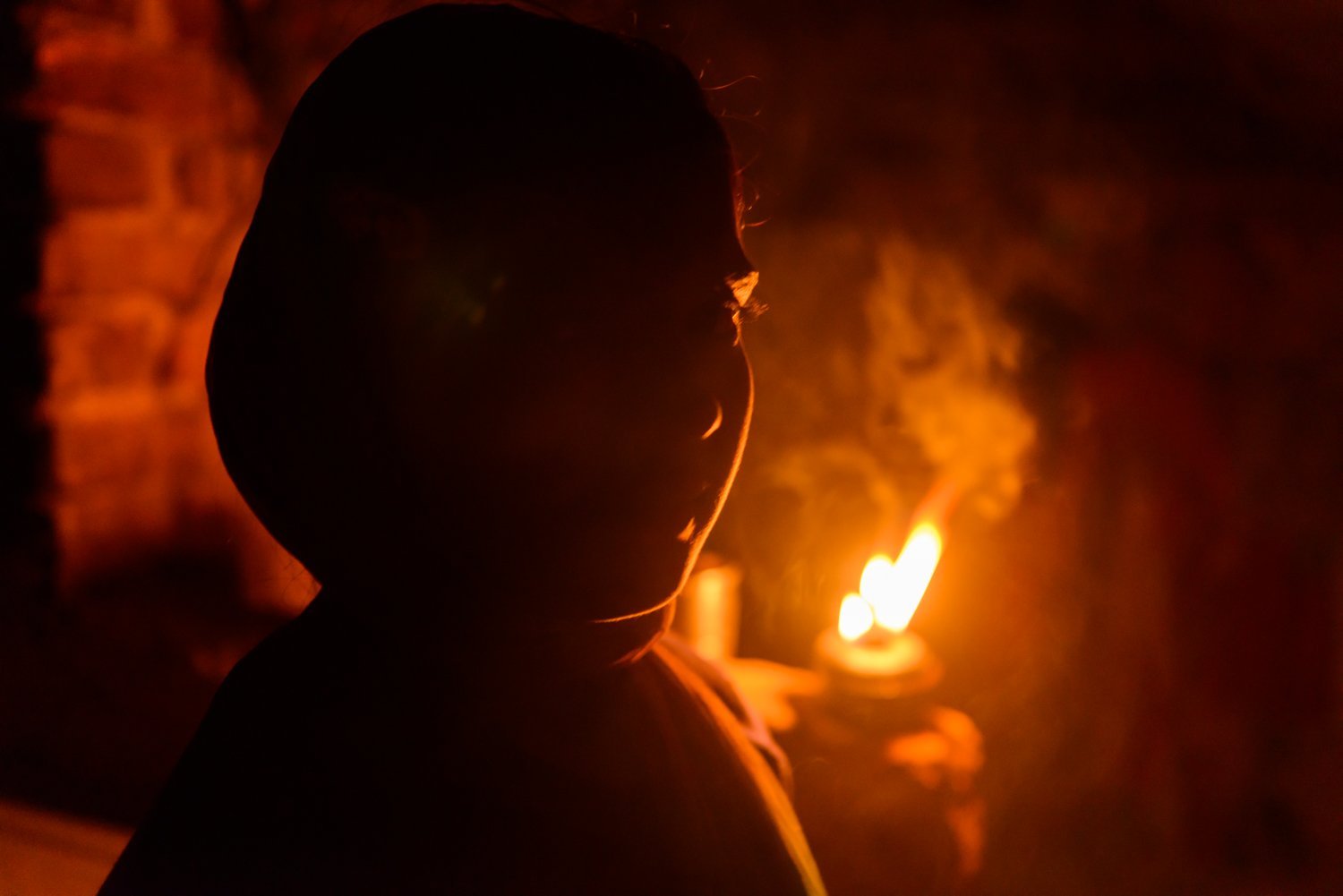 Smita goes on to talk about her own experiences of sexual assault.
She recounts the time when she was molested at the age of 18 by her college professor, and the trauma she had to go through because of the way she was ostracized by her peers and professors alike. She then narrates the events that unfolded earlier this year.
Her 17-year-old cousin, was molested by her classmate in a school in Calcutta, when she was in the 8th standard. Despite several complaints lodged with the Principal, the incident was brushed aside, with the comment "Things like these happen all the time. Don't make it a big deal". It was the young girl, Kamalika, who was blamed instead. She was hailed an attention seeker, and 'characterless'.
Despite being threatened with expulsion, Kamalika held her ground. 'It was not my fault, why should I leave', she said.
The shaming and the ostracizing went on for four straight years. Being the school topper, none of it could bring down the spirited young girl.
But when Kamalika failed to submit her assignment one time when she was in the 11th standard, her teachers lashed out at her in the worst possible manner. She was called names, was suspended for a week and was once again threatened with expulsion. The school authorities decided that they wouldn't let her sit for her impending board exams because of the 'troublemaker' that she had been. Her mother was called and made to apologize.
Unable to bear the hurt and the humiliation any longer, Kamalika jumped to her death from a neighbouring seventh floor apartment on 20th January, 2015.
"My biggest regret is that I couldn't save her", Smita says. Following the heartbreaking incident, she started apetition urging the HRD minister to provide professional counselling to students in schools when they speak out about sexual assault. It is the culture of shaming the victim of assault, rather than bringing the perpetrator to shame that needs to be addressed and changed as a priority.
With the purpose of breaking the status quo where silence is the norm, Smita started the Kamalika Foundation, with a mission to start "a debate on the plight of survivors of sexual violence by bringing the stories of these women on a public platform and breaking the culture of victim bashing."
Through the Kamalika Foundation, Smita, along with the People's Vigilance Committee on Human Rights, are donating bicycles to these girls, to help them commute to school, in their efforts to rehabilitate them to normal life.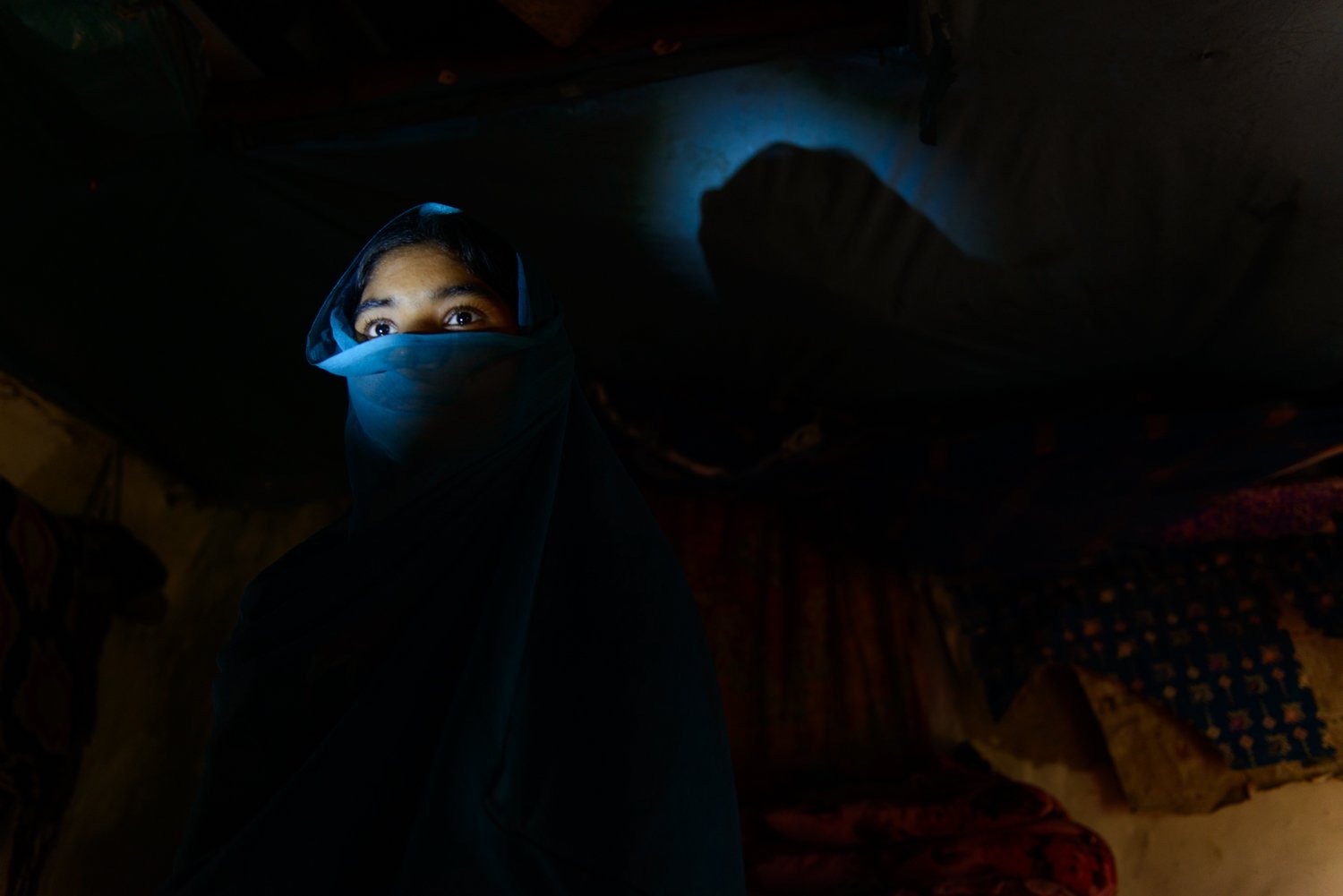 It is with the same purpose that Smita, winner of The Washington Post Award at the Eddie Adams Workshop, started the Chronicles of Courage project, travelling across four states in India, with a vision to give these women a voice, to ensure that their stories are heard.
Beena, Vinita, Shanti, Pinky, and the scores of young girls she interviewed are all survivors or rape, and victims of the ostracizing and victim blaming that society metes out to girls who are sexually assaulted, despite there being no fault of their's. Smita is working towards making a full length documentary on the horrifying stories she has unearthed, and has started a project on Kickstarter to fund the same. Her work has also been featured in The New York Times Lens.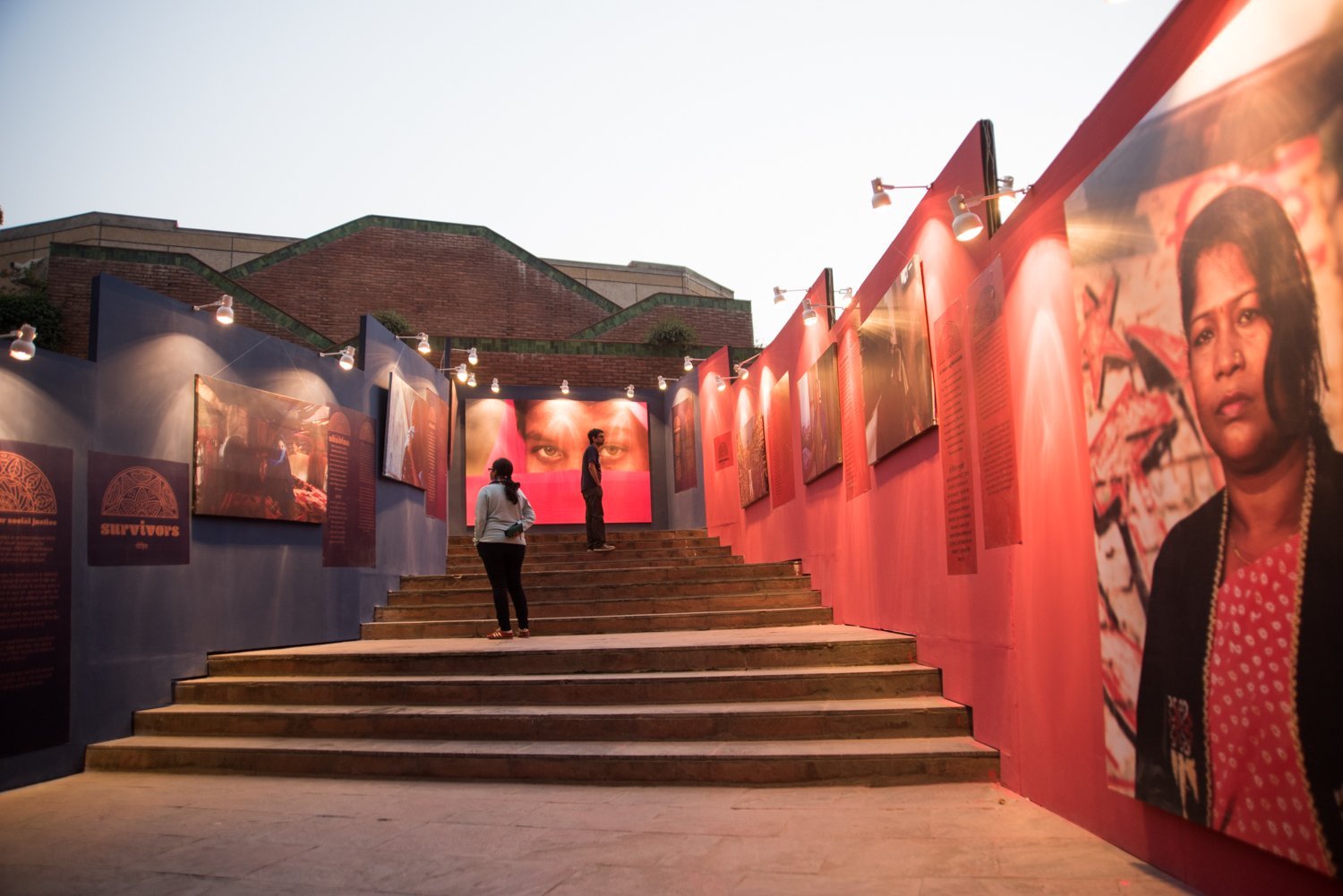 If you are in Delhi, I urge you to drop by India Habitat Centre and browse through the photographs of these young women survivors, and Upstanders like Dr Lenin Raghuvanshi, Sunanda Mukherjee, Mangla Prasad and Runu Mondal, who stood up against violence against women.
All photographs courtesy Smita Sharma. She has also provided us with outtakes, and the same has been used for feature.