Waiting at the bus stop can be a pretty tedious task. You feel bored and sweaty. Your bus isn't there yet and there are wailing children everywhere. In such a scenario, some people often listen to music but passengers at the KSRTC bus stop in the Wayanad district of Kerala were given something different to while away their time. Porn.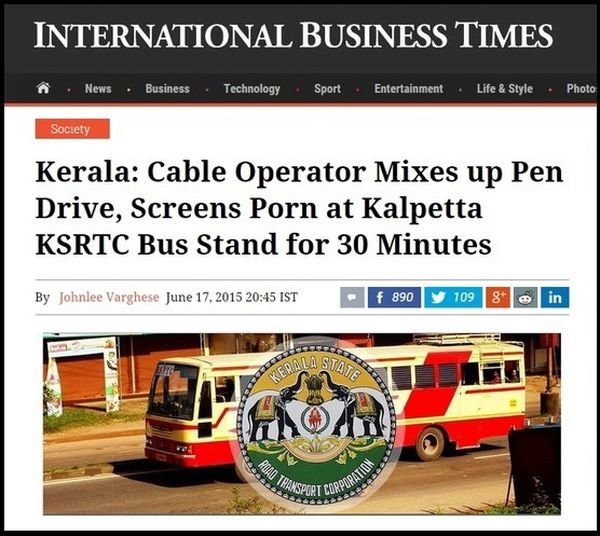 Yes, you read that right. Check out this Reddit user giving you a detailed account of what exactly happened.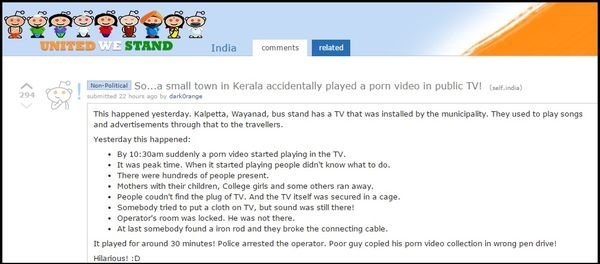 And mind you, it was a government bus stand. Apparently, the cable operator had mixed up his pen drives due to which the waiting passengers were treated to 30 minutes of uninterrupted porn.
As women started fleeing the bus stop, some people tried to cover the TV with clothes . But while they blocked the video, they couldn't block the, ahem, audio since the remote was in the operator's room .
Meanwhile, police has arrested the 38 year old cable operator who has been booked under section 292 of the Indian Penal Code, the Indecent Representation of Women act and of course, various sections of the Information Technology Act .
He may now face jail time of up to 2 years .
Tip for the future : Name all your pen drives, mate.