Yes, it's hard when you have to give up on people who mean the world to you. Yes, it's even harder when they give up on you. We've all been there, and apart from close friends to trash our exes with, food has been our best companion throughout.
You just want to dig into mountains of chocolates and crisps, watch movies, and then binge on some more. We totally understand the craving, and therefore bring to you 15 best places to binge your heart out in and around Delhi.
1. Big Chill Cakery (Khan Market)
Freshly prepared lip smacking desserts
Big Chill is one of our favourite places to go for celebratory meals, for the best Pasta and the heavenly blue berry cheesecake. Keeping its sweet delicacies' fame in mind, they opened their very own cakery. From banoffee pies, to lemon tarts, this place has everything! Perfect for a post-break up pity party.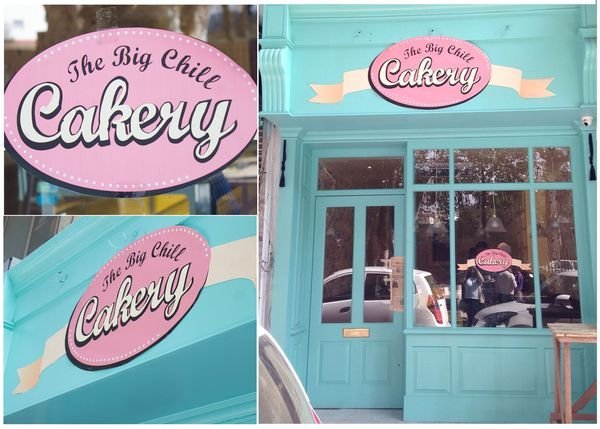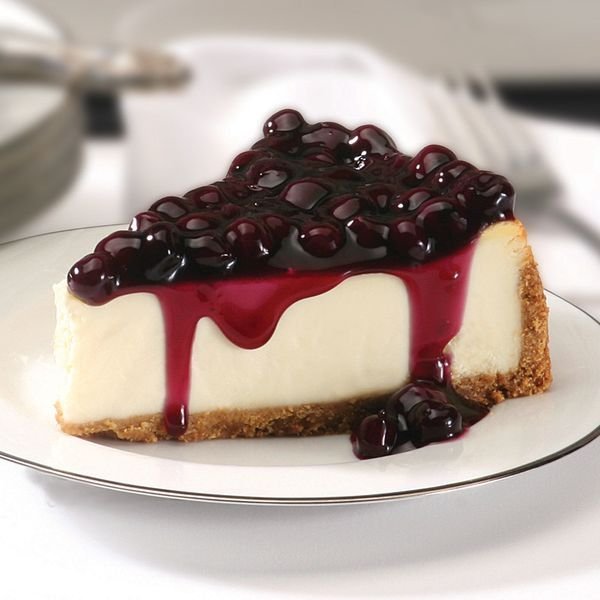 2. Hokey Pokey (Central Mall, Gurgaon)
Cold delectable therapy that'll fill you with warmth.
This is simple. You choose what flavour ice cream you want, you choose the kind of toppings you want, and you choose if you want it served in a cone or the edible cup. It is aaaaall on you. If that's not enough you choose what goes IN your ice cream. The choices are endless, from cookies, to brownies, to chocolate chips, almonds, gems, gummy fruits! Eat what you choose, and get fascinated as they creatively make it right in front of you!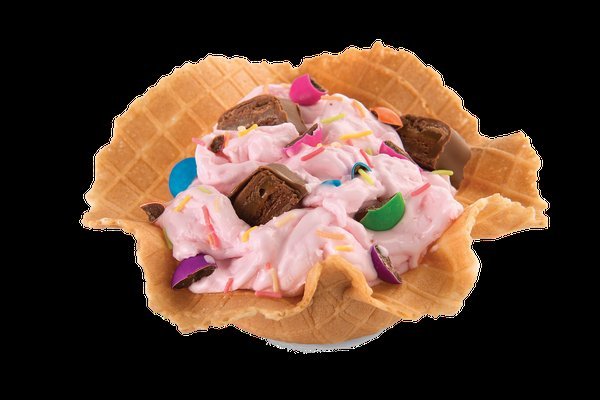 3. Chili's (Ambience Mall, Vasant Kunj)
Because nothing can cure heartache like cheese and chocolate.
Fried, sweet and CHEESY; the perfect post-breakup starter kit. Chili's has one of the most appetizing nachos, drizzled with 2 types of melted cheese that ooze out with every bite. No we're not stopping you at that. Apart from the wide range of main courses, the desserts are what we would dig into most. The molten lava cake is the perfect end to an exquisite meal. The ice cream adds just the amount of sweet you need to get the bitter experience out.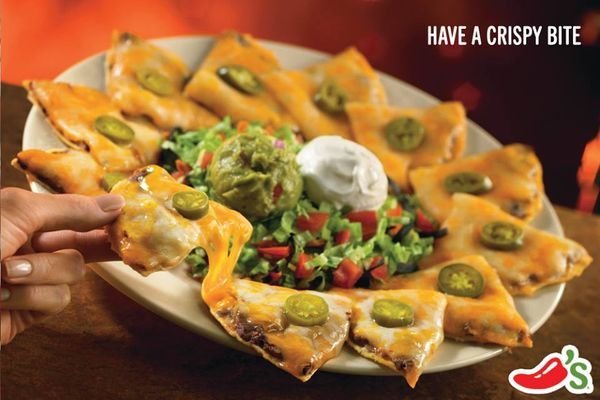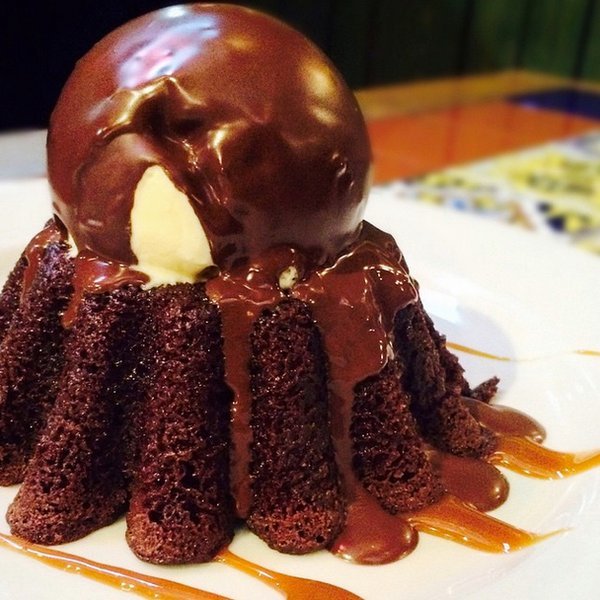 4. Red Mango (DLF Cyber City, Gurgaon)
The perfect escape to a guilt-free sugary paradise.
This one's for you health conscious freaks, we haven't forgotten you. Red Mango has the perfect toppings for your frozen yogurt, from fresh fruits to peanut butter cups, to different syrups, it's the perfect place to indulge yourself with a big bowl (or 2) of a delicious and (comparatively) healthy treat. Eat your feelings, guilt-free!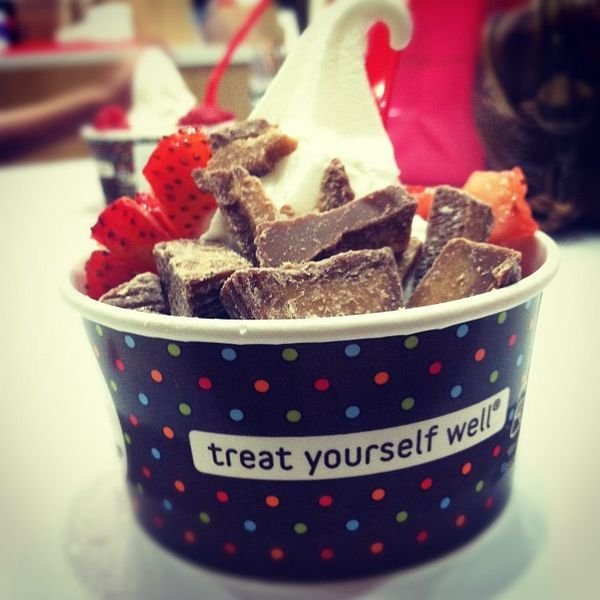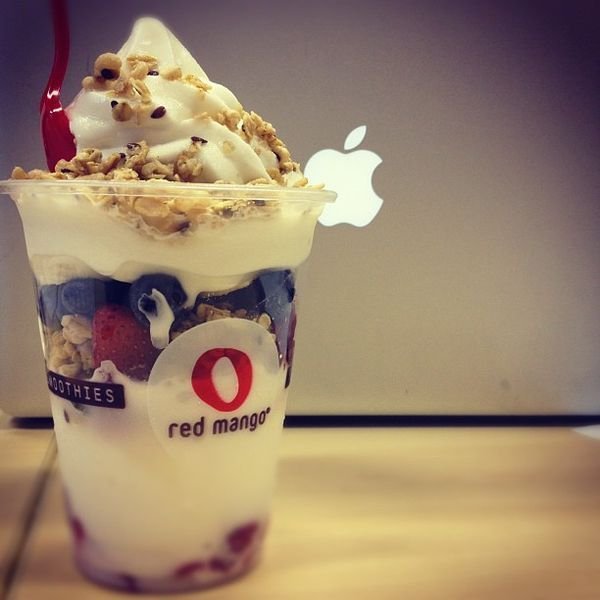 5. Azote (SDA Market)
Desserts is Stressed spelled backwards!
Macaroons, the hard exterior and gooey interior, sums you up right now, huh? You don't have to keep up with the harsh exterior though, eat up to your heart's content! Azote is perfect for the most heavenly macarons, not just that they make your chosen ice cream right in front of you. A little distraction from the sobbing will only do you better!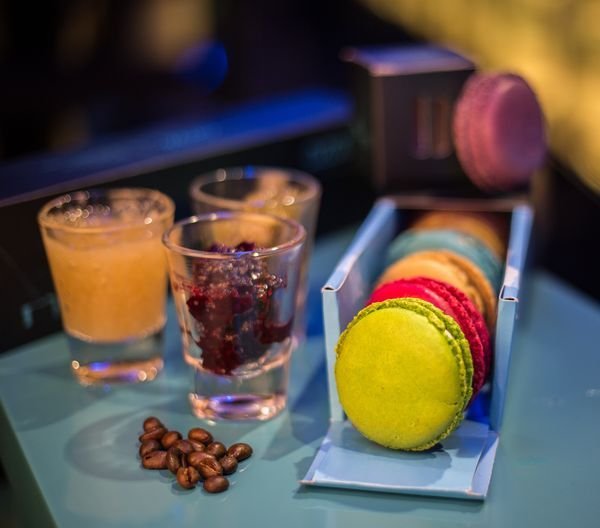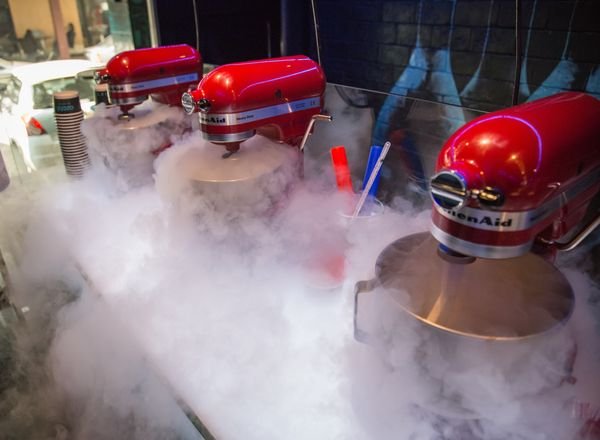 6. All American Diner (India Habitat Center, Lodhi Road)
A hot dog in one hand and crispy prawns in the other, that's a balanced diet, bitches.
For the best Hot Dogs and Crispy Fried Prawns, All American Diner is a must stop. Dive into it's classic American Diner experience, your taste buds totally deserve the treat. Gaining a little after a loss is totally fair.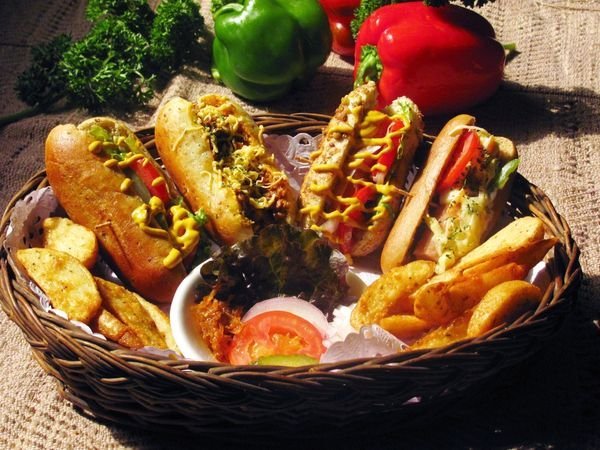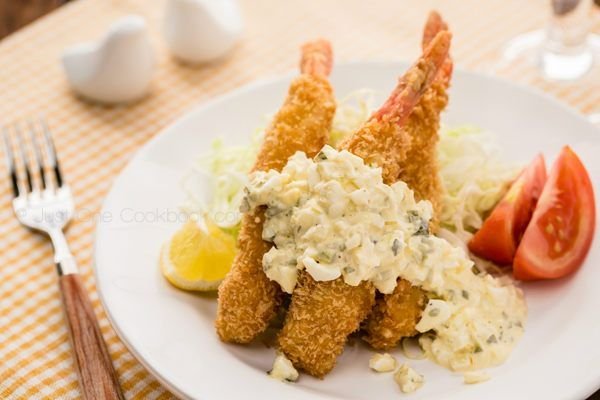 7. L'Opera (DLF Promenade, Vasant Kunj)
Sophisticated atmosphere and extravagant flavours go really well together.
A pastry and bakery house that specializes in french food. If you prefer a more high-end taste, the tarts at L'Opera are to die for! The fruit tarts have just the perfect amount of sweet while retaining the natural sweet flavours of the fruits. The lemon tart is our other favourite, a hint of sour and sweet mixed together to give the right balance to our palate. Pain has never tasted better.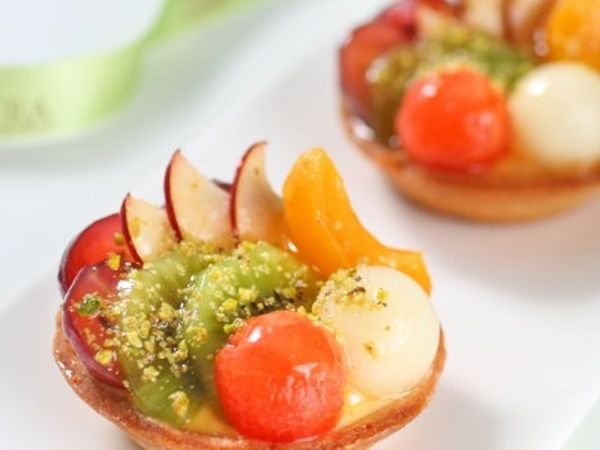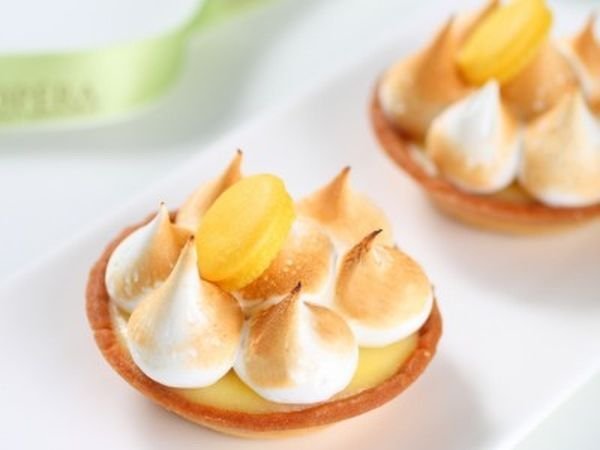 8. Haagen Dazs (Select City Walk Mall, Saket)
"Life happens, chocolate helps."
The Haagen Dazs fondue is just what you need, trust us. E very fondue comes with four mini ice cream scoops in flavours of Belgian Chocolate, Strawberry, Cookies & Cream and Vanilla each, eight pieces of sponge cake, three hard cookies, picola sticks, seasonal fruits and chocolate chip cookies. If that's not enough, you can always chug the left-over fondue. WE LOVE IT!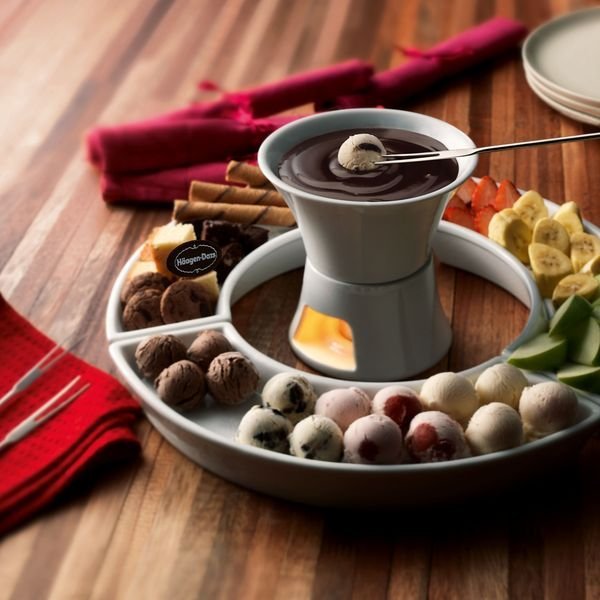 9. Caffe Tonino (Connaught Place)
People disappoint, Pizza is eternal.
Inspired by the mesmerizing villas from Tuscany Italy, Caffe Tonino serves one of the best pizzas in Delhi. Their wood-fired pizzas with a natural woody flavour stand as our favourites when you want to binge on good quality, cheesy pizzas. Pizza Bianca which consists of 3 kinds of cheese topped with caramelized onions and more veggies, is exactly the kind of indulgence you need.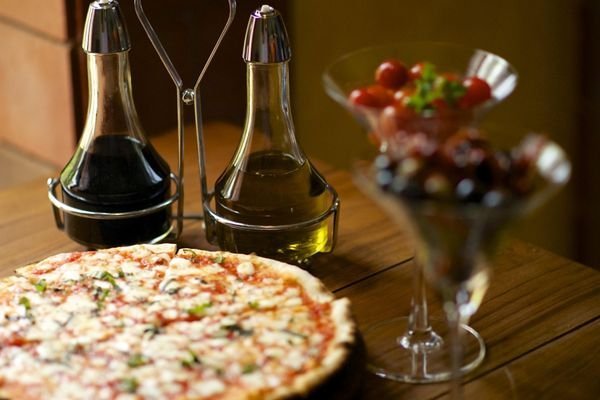 10. Rose Cafe (Saket)
Because you can't be sad while eating a waffle.
With a victorian interior, and heavy varieties of tea to live up to the ambience, the Rose Cafe also serves one of the best waffles in Delhi. You can pair them with Vanilla Ice cream, Chocolate Fudge, Homemade strawberry butter and/or (mostly and) fresh fruits. There is no sugary paradise better than this, right here!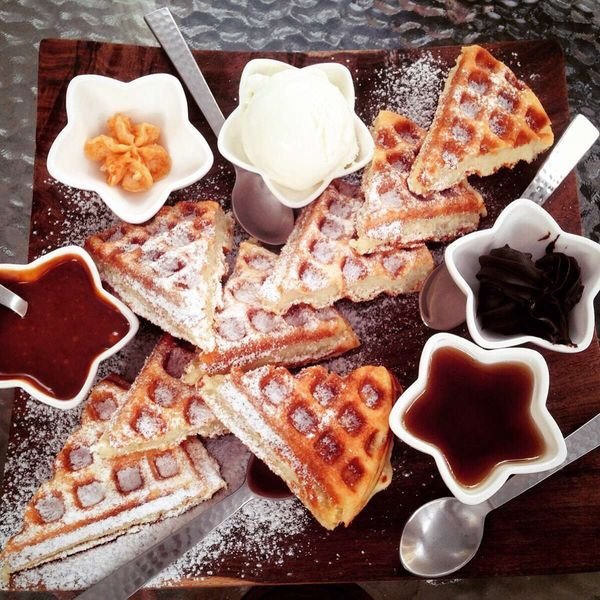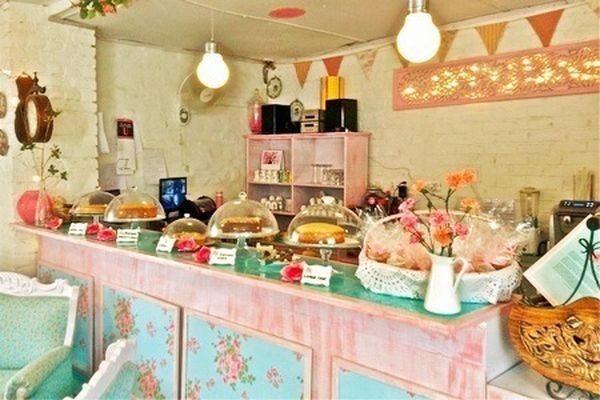 11. San Churros (GK M Block)
Fried and sugary bliss.
Crispy fried sweet dough, sprinkled with sugar and dipped into melted chocolate. Really, nothing sounds better than San Churros at a time when you couldn't care less about how much sugar is healthy for you. If you want more dips other than chocolate, you can choose from Spanish Caramel, any flavoured ice cream, or fruits like bananas and strawberries. If we were you, we'd take em all. #JustSaying!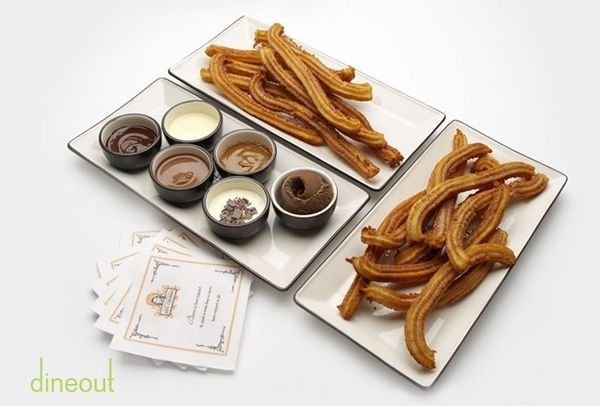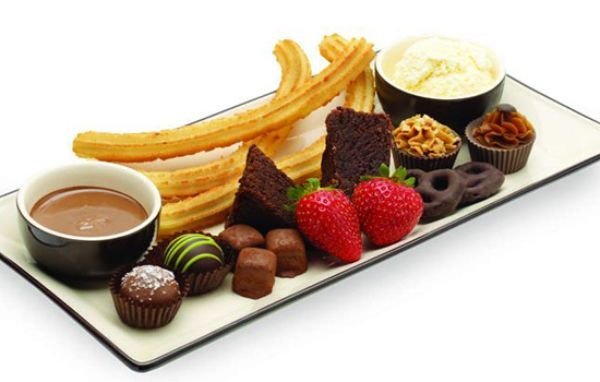 12. Belgian Fries (Pacific Mall)
Because FRENCH FRIES.
The Belgian Fries Company serves tempting fully-loaded fries, with your favourite sauce! Some of the popular choices of sauces are Garlic Mayo, Cheese Fondue and Cheese & BBQ. Pick up the biggest size they have and fill your heart with sumptuous fried potatoes. YUM!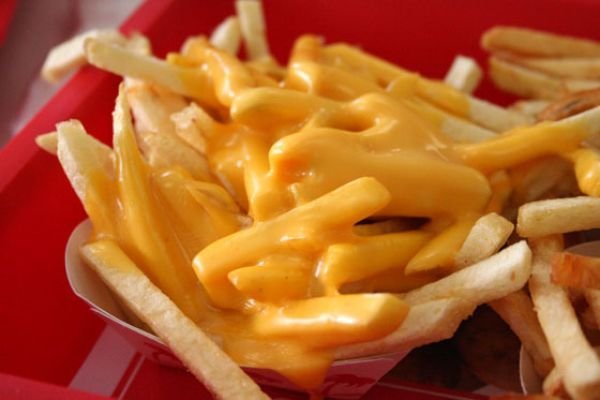 13. French Crust Bakery, Suryaa (New Friends Colony)
Half CROissant + Half doNUT= CRONUT.
There's no more choosing, life has been made a lot simpler for every food freak around the world. Croissant batter deep fried with donut icing on top, if this isn't nirvana we don't know what is. Fry up your feelings and eat them with your favourite frosting. Calories? What are those?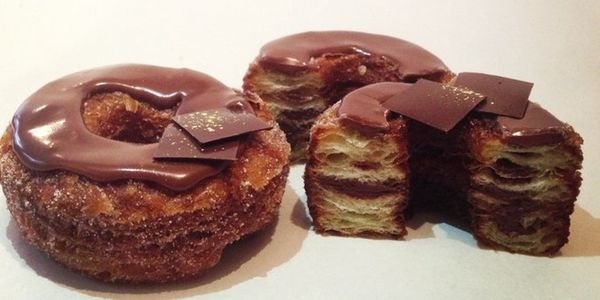 14. Underdoggs Sports Bar and Grill (Ambience Mall, Vasant Kunj)
Just wing it.
The chicken wings are the specialty of the chef, and their aroma itself is enough to get your mouth watering. With choices of Teriyaki Glaze, Garlic Parmesan, and Honey BBQ you definitely cannot miss out on them. Aren't you glad you don't have to share anymore? We sure would be.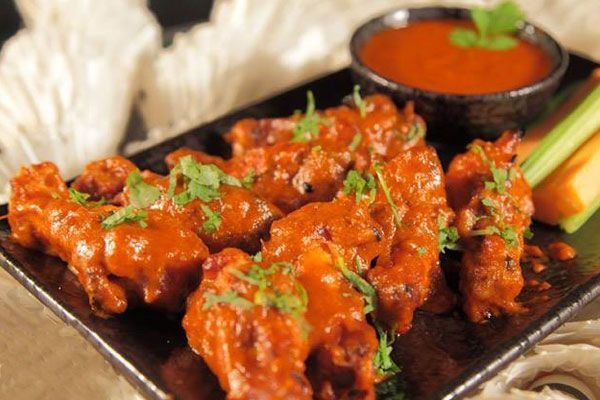 15. Burger King (Nehru Place Metro Station)
Fried cheese, FTW.
The only kind of company you really need right now is fried cheese, and the chilli cheese melt from Burger King lives up to the description perfectly! Available in both chicken and veggies, the burger has cheese in it's stuffing. IT OOZES OUT. Why on earth would we want to miss on that? If that much cheese doesn't stick together the broken pieces, the chilli cheezos are the perfect combination and easy on the pocket too. Eat as many as you can, we're not judging!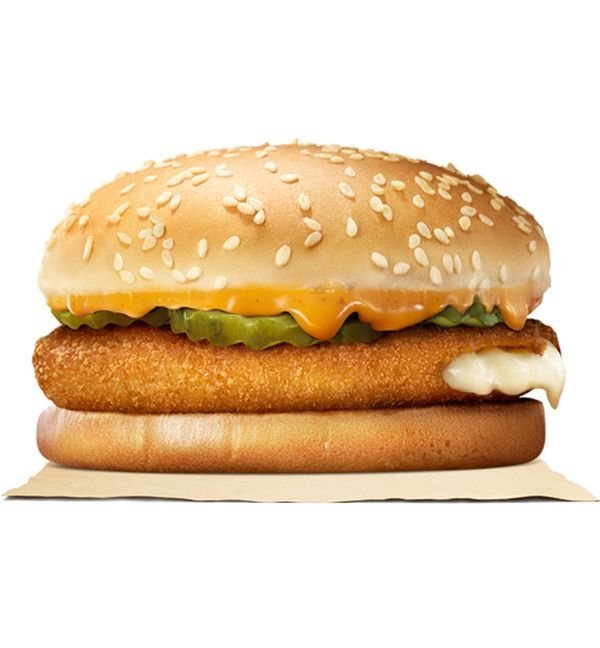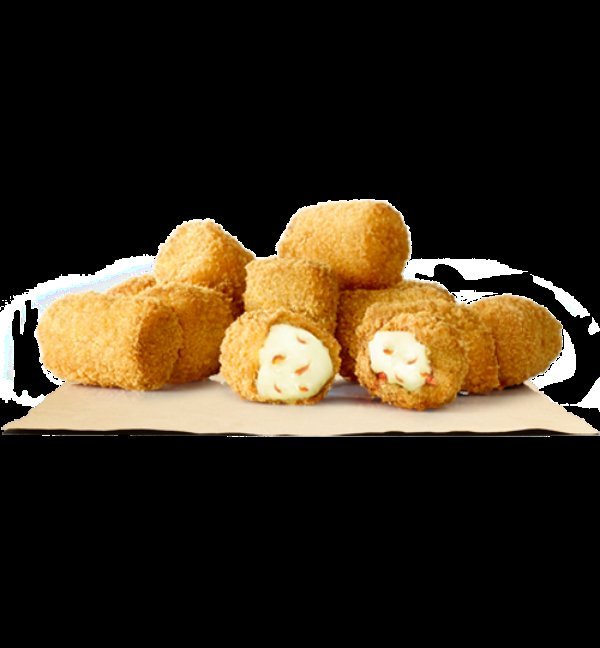 Eat up, kids. This phase won't last forever, so you might as well make the most of it.