Indian celebrities have opened swanky, top-of-the-art restaurants in the country and abroad as well. Venturing into businesses other than acting is not unheard of and restaurant business seems to be a favorite of our Indian celebs. Here are some of the most popular and beautiful restaurants owned and run by famous celebs:
1. Lap, The Lounge by Arjun Rampal
Address:
Hotel Samrat, Kautilya Marg,
Chanakyapuri
, New Delhi
Arjun Rampal launched Lap in 2009 and his chic discotheque has been a popular hangout spot ever since. Known for luxurious interiors and breathtaking ambiance, Lap is one of the premium discotheques in Delhi.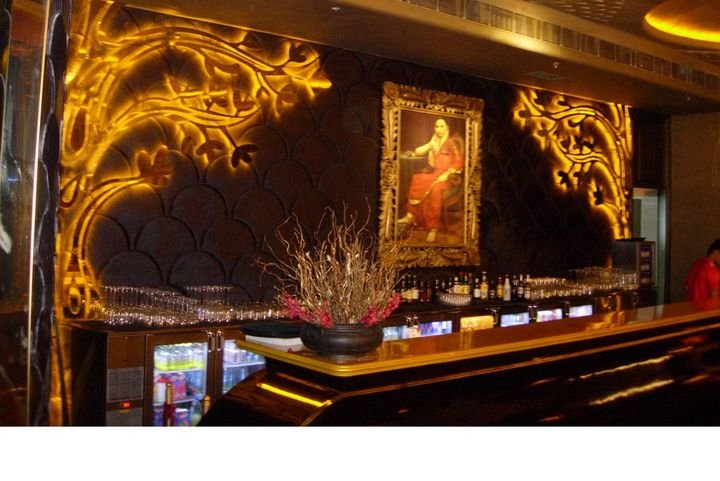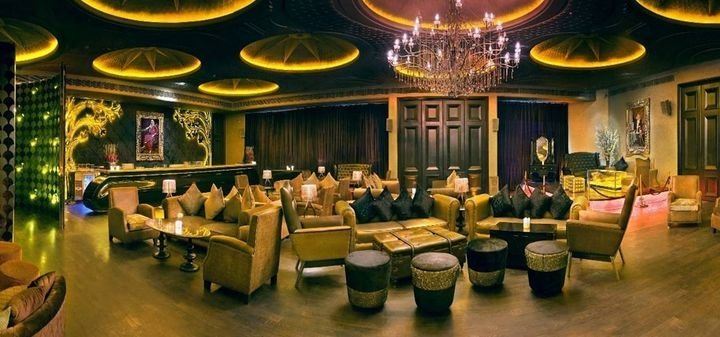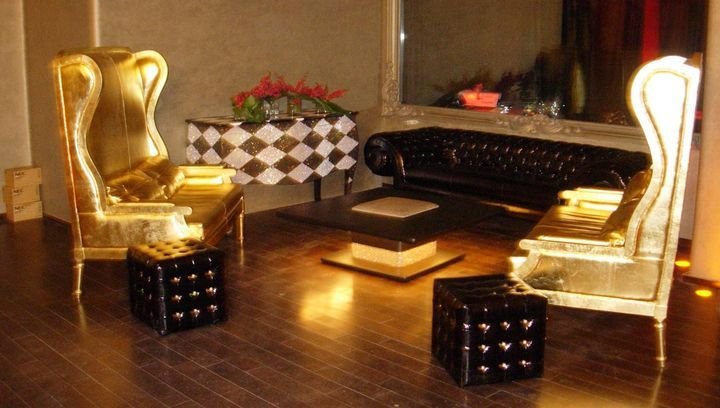 2. Gondola by Perizaad Zorabian
Address:
4, Silver Croft, Pali Mala Road, Pali Market,
Pali Hill, Bandra West
, Mumbai
Gondola is a multi-cuisine restaurant and serves Indian and Chinese, amongst others. It's well known for its sizzlers and refreshing cocktails. Also, the seafood has received rave reviews.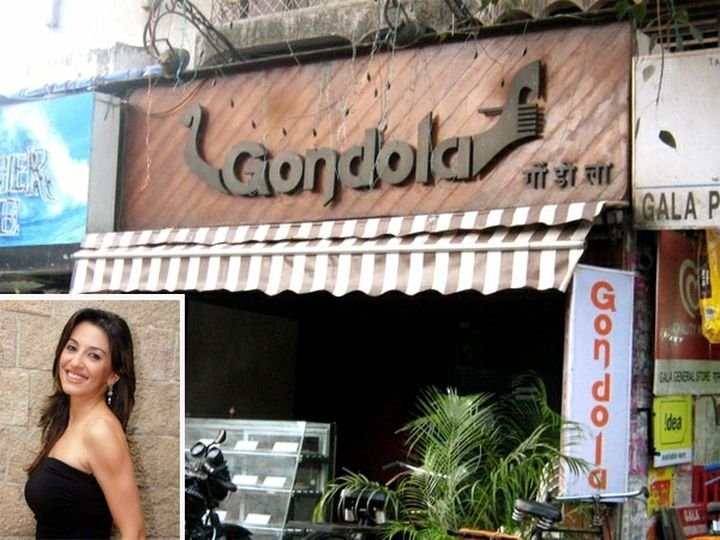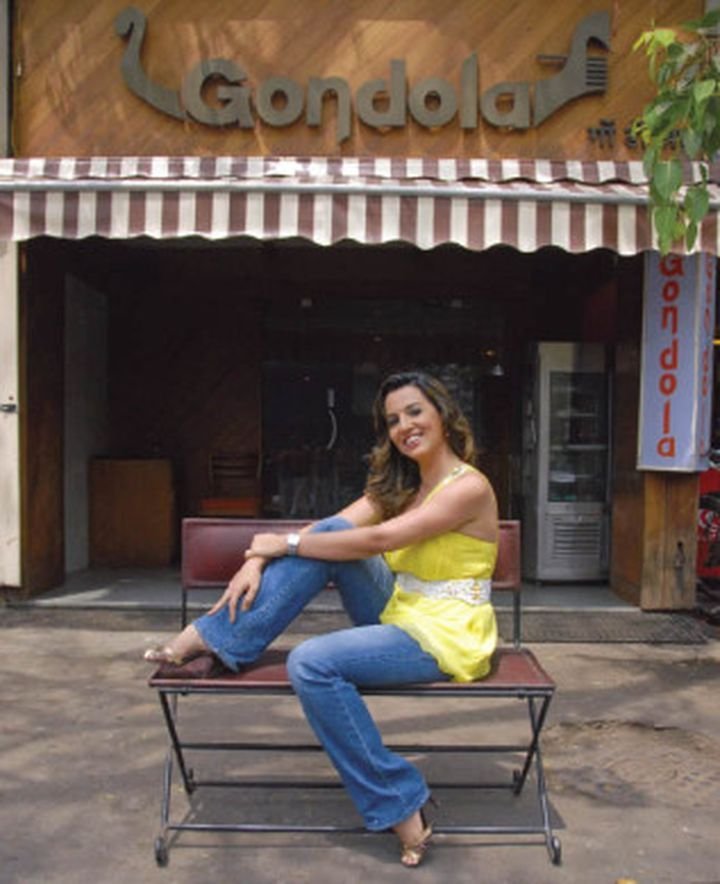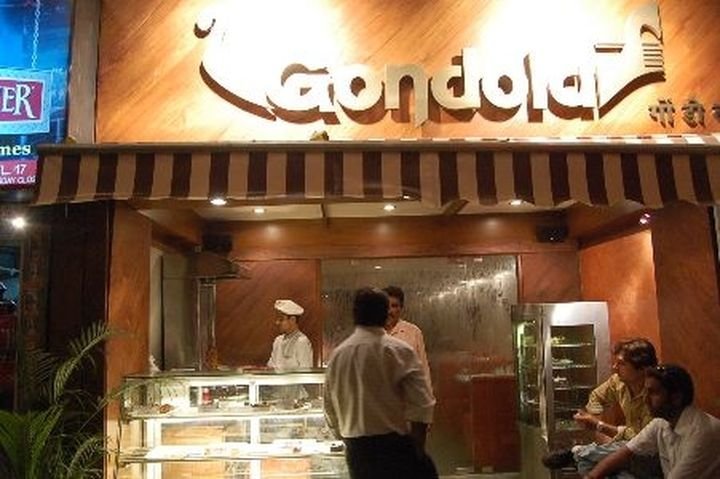 3. Crepe Station Cafe by Dino Morea
Address: Interface 11, Off Malad Link Road, Malad (W), Mumbai
Started by Dino Morea and his brother, Crepe Station Cafe is one of the fastest growing cafe chains in India. They serve European delicacies and the crepes are delicious. They have mouth-watering waffles, pancakes and Eggs Benedict.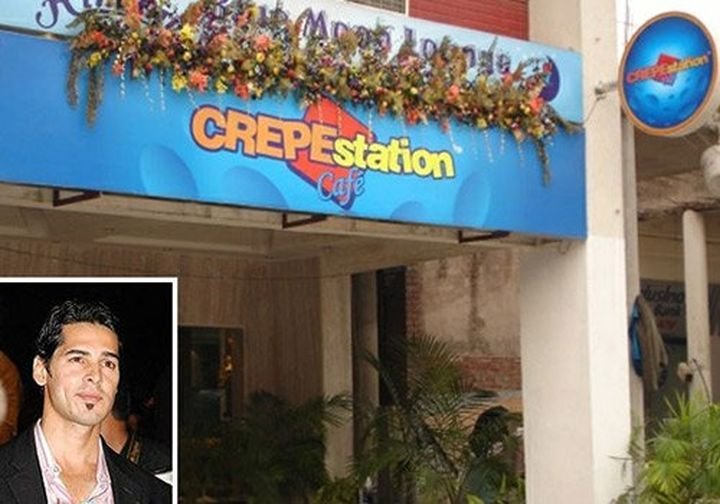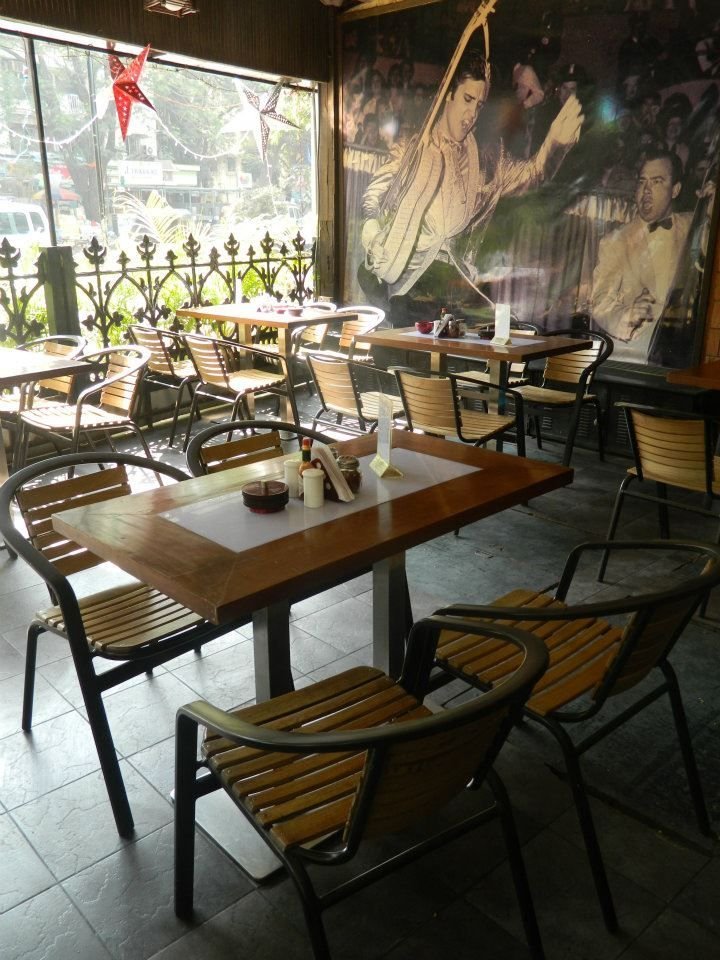 4. Veda by Rohit Bal
Adress:
H-27, Tropical Building, Connaught Circus, New Delhi, Delhi 110001
Rohit Bal is not only brilliant on the runway. His restaurant is a beautifully decorated place which serves lip smacking cuisines from all around the world. The dishes look as beautiful as his creations.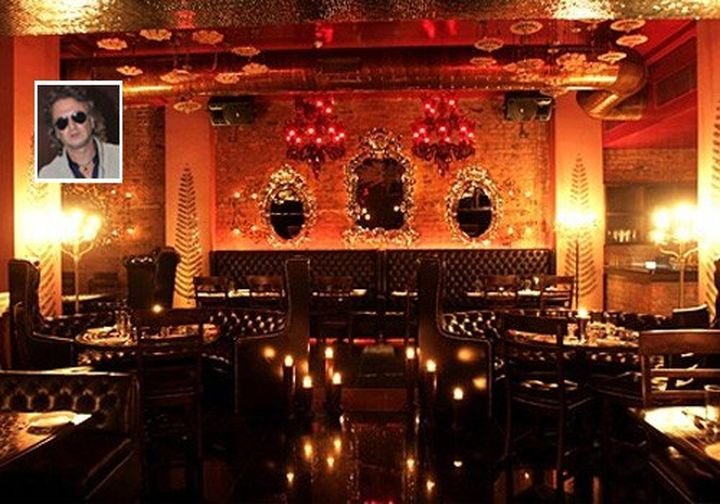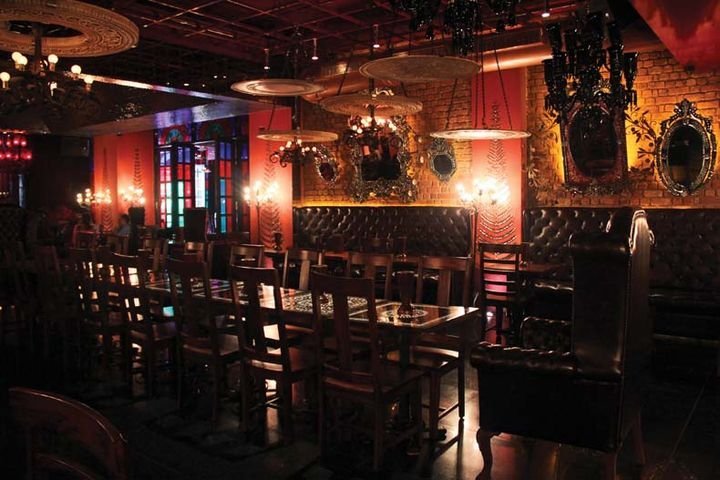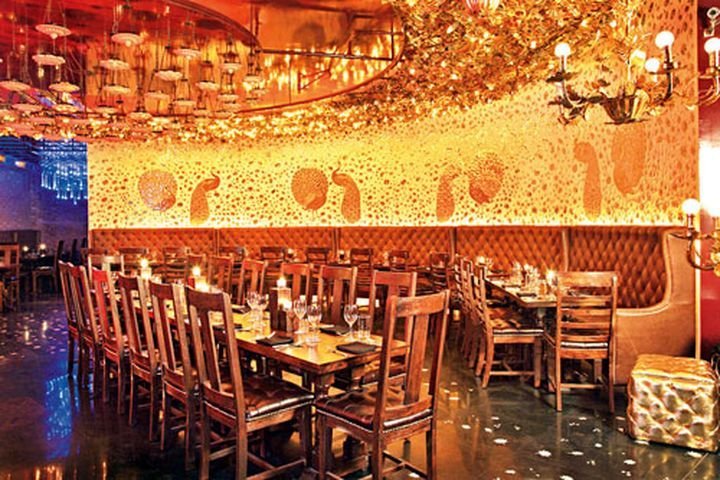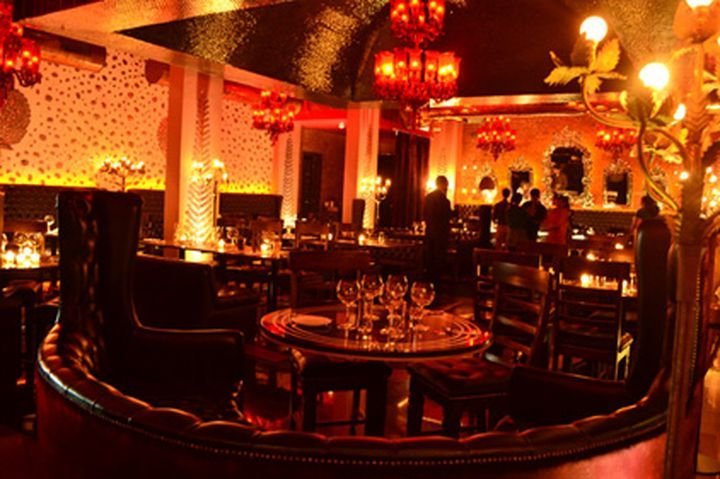 5. Someplace Else by Bobby Deol
Address: 6th Floor,
Fun Republic, Andheri Link Road, Andheri (W), Mumbai
This is a beautiful restaurant that has its interiors in tune with its name. They serve authentic and yummylicious Indian and Chinese food.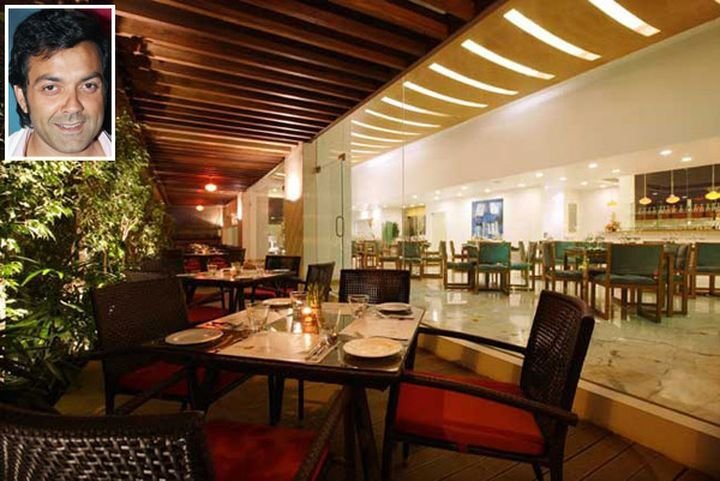 6. Club Royalty by Shilpa Shetty
Adress: No.G1/B, Krystal Building, Waterfield Road, Bandra West, Mumbai
Shilpa Shetty is not only the owner of a IPL team, the actress has recently launched an uber classic club in Mumbai. Styled in an European renaissance meets Indian royalty, Club Royalty is an experience to behold.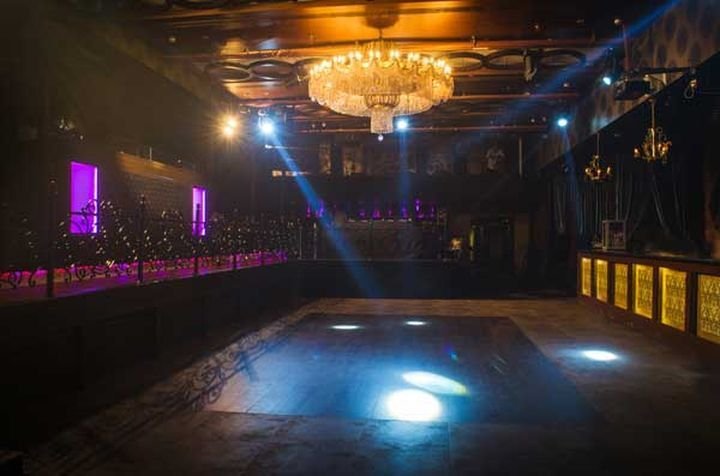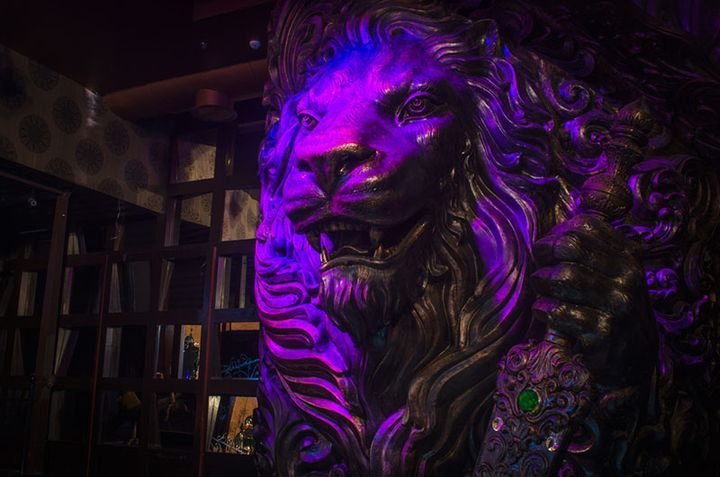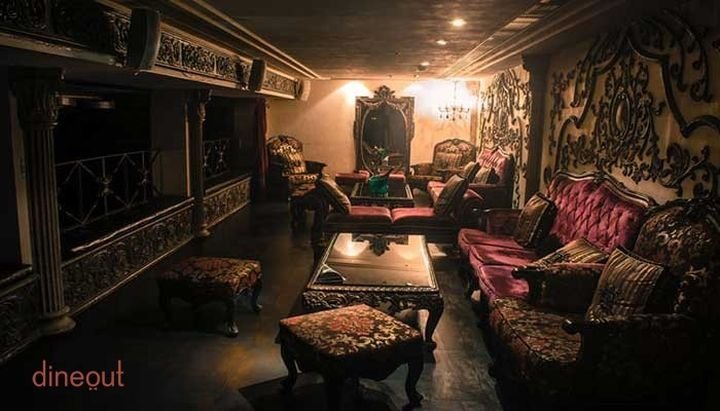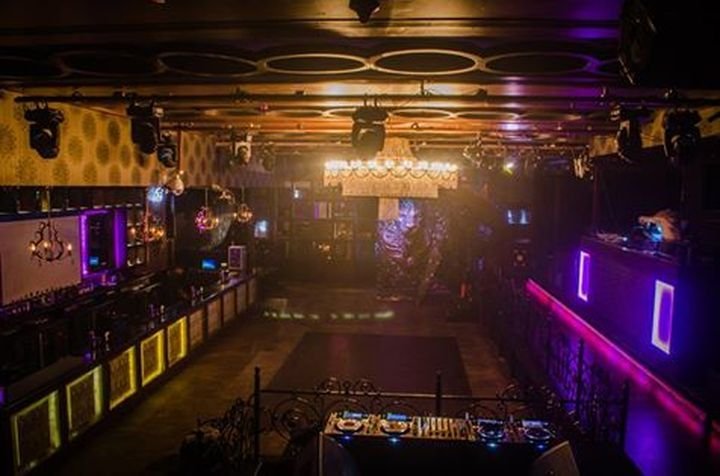 7. N Grill by Nagarjuna
Address:
Road Number 36, CBI Colony,
Jubilee Hills, Hyderabad
One of the most popular South Indian actors, Nagarjuna ventured into the restaurant business when he opened N Grill in Hyderabad. N Grill is, as the name suggests, a modern grill house serving exquisite and delicious dishes.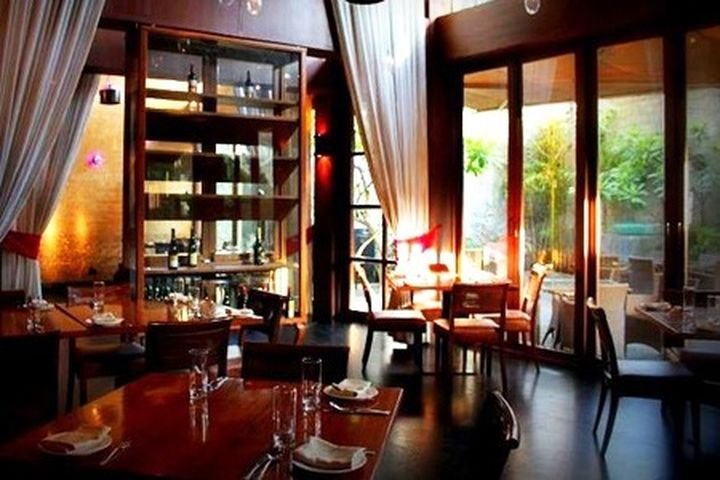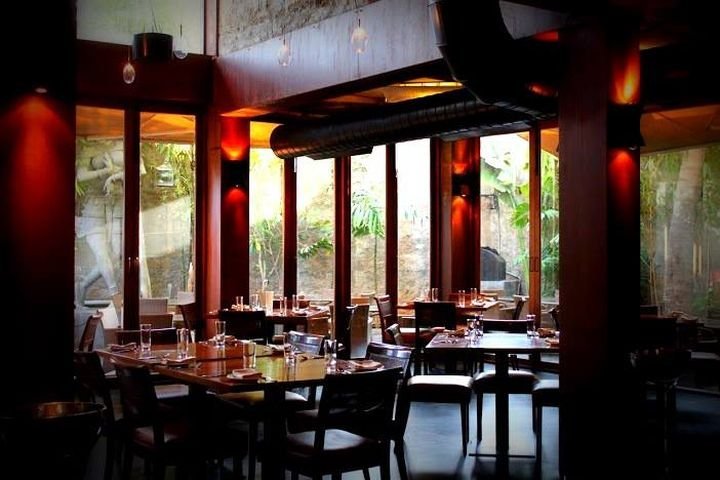 8. Asha's by Asha Bhosle
Address:
Pyramids, Wafi, P.O. Box-30567, Dubai, U.A.E.
Asha's is the melodious singer's effort of providing authentic Indian food outside India. Located in places like Dubai, Muscat and UK, they serve the most tantalizing dishes and delicious cocktails.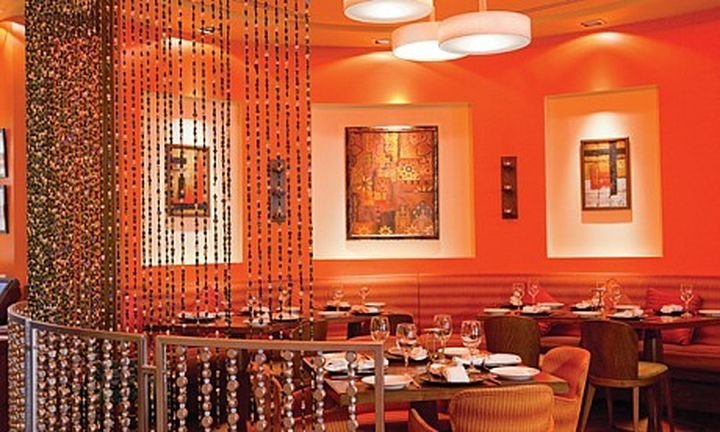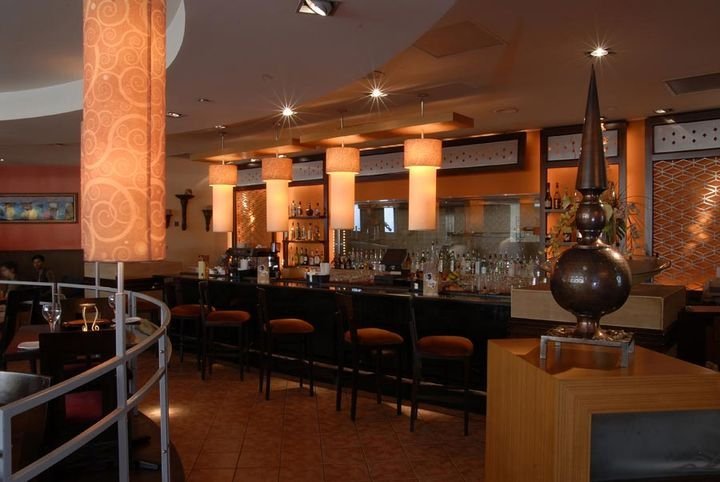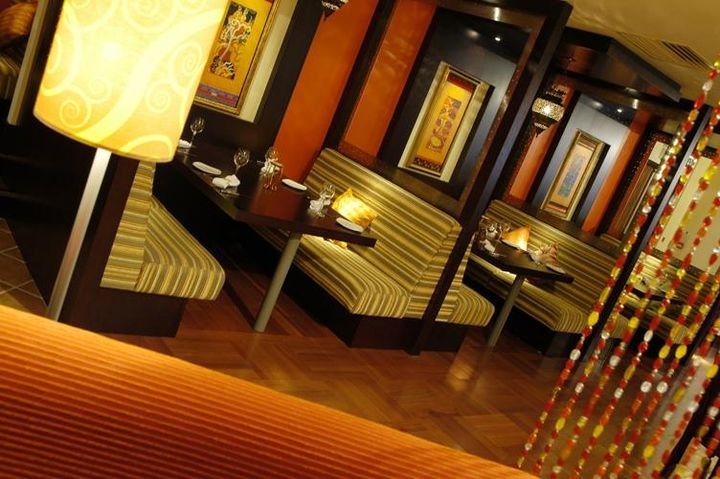 9. Hype by DJ Aqeel
Address: Hype, Sector 10, Dwarka, New Delhi
Located in Delhi, Hype is one of the premier clubs in the country and is a hot spot for many celebrities. Owned by DJ Aqeel, the best feature of the club is its music!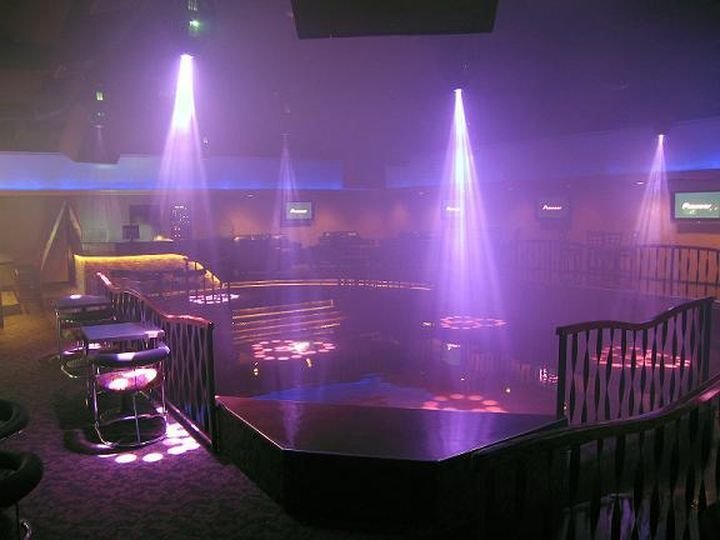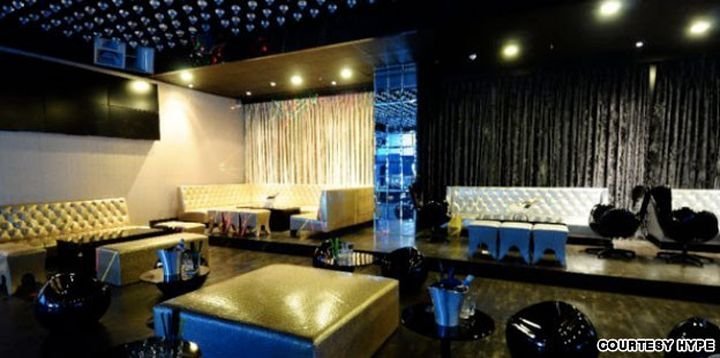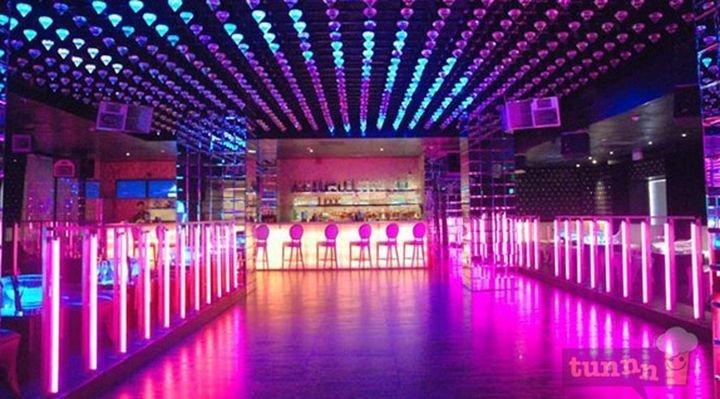 10. Tendulkar's World by Sachin Tendulkar
Address:
Narang House, 1st Floor, 34, Chhatrapati Shivaji Marg, Apollo Bunder,
Colaba
, Mumbai
Owned by The God Of Cricket, the restaurant is all about him. Every piece of crockery has Sachin's signature on it and the menu consists of some of his favourite dishes from around the world.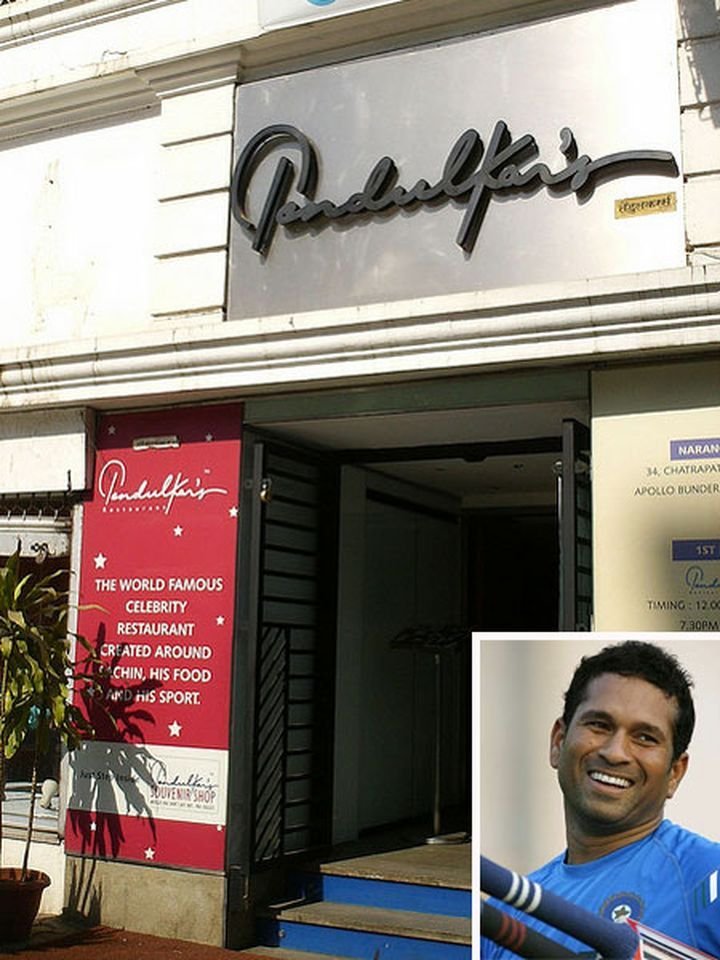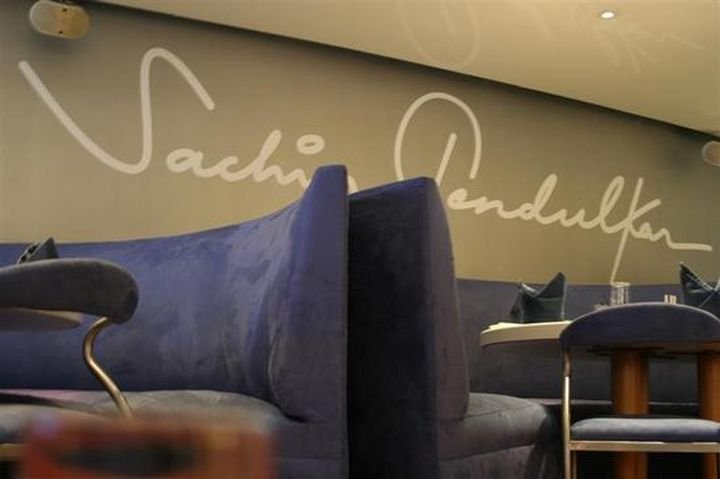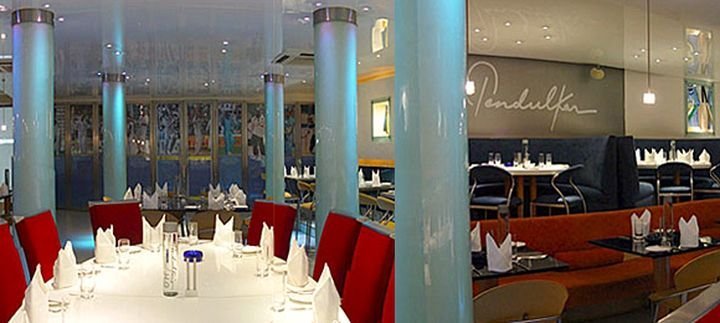 11. ZK's by Zaheer Khan
Address: Kondhwa Road, Lulla Nagar, Pune
This restaurant is known for its tandoori delicacies. It also serves Oriental, Indian and Continental food. You can never come out dissatisfied from Zaheer's restaurant.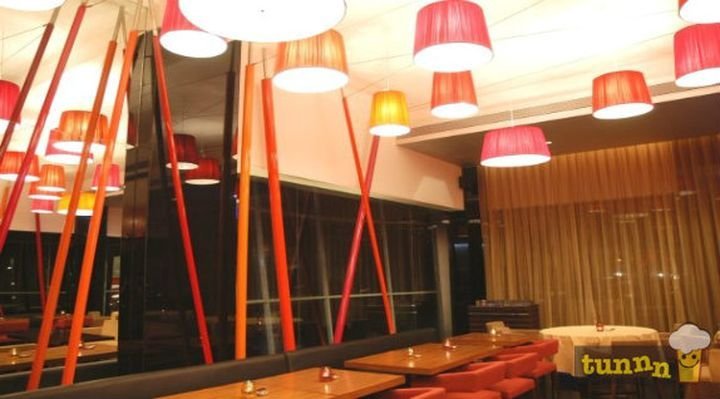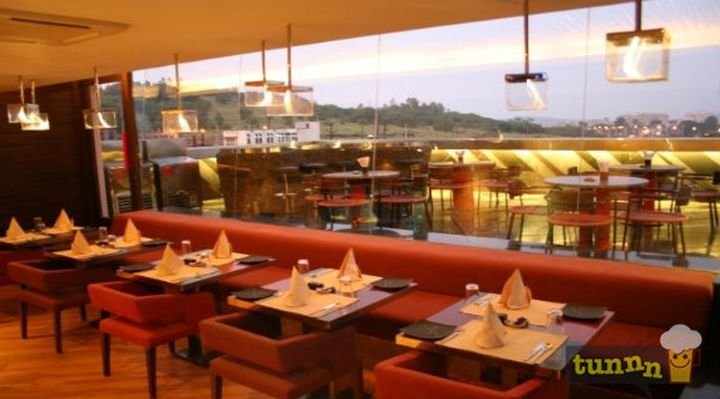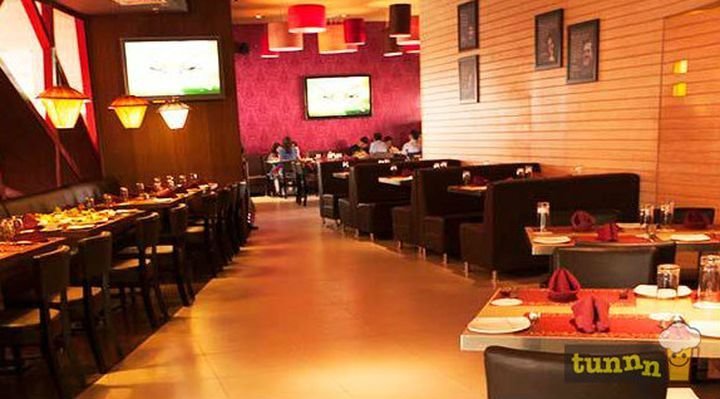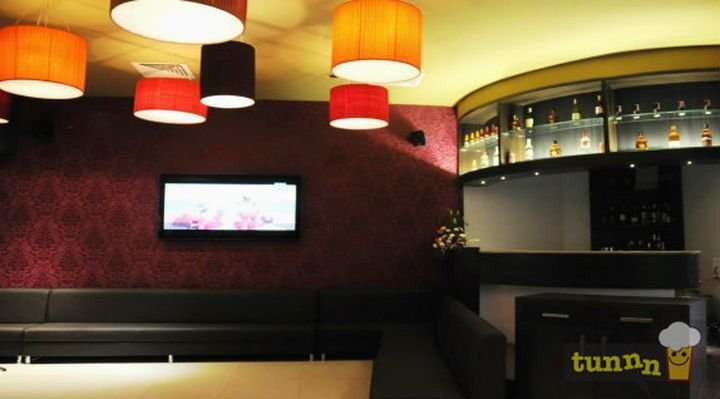 12. Sourav's – The Food Pavilion by Sourav Ganguly
Address:
20-G, Park Street, Park Street area, Kolkata, West Bengal 700016
Dada's restaurant is all about charm and serving high quality food from all cuisines. Located in Kolkata, the restaurant's Indian food is a must try.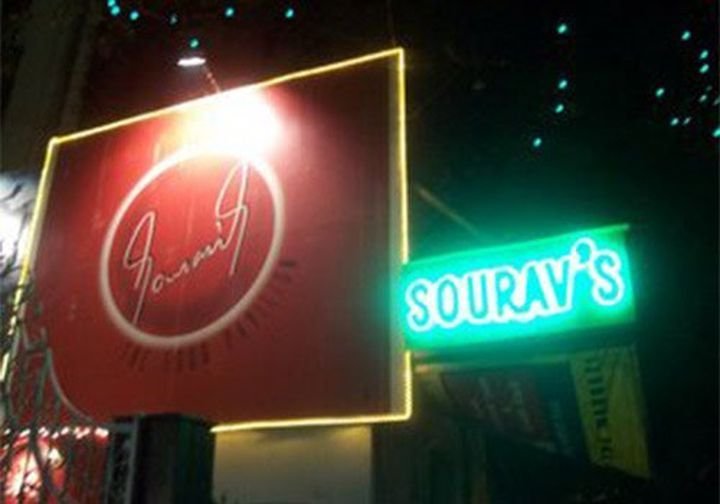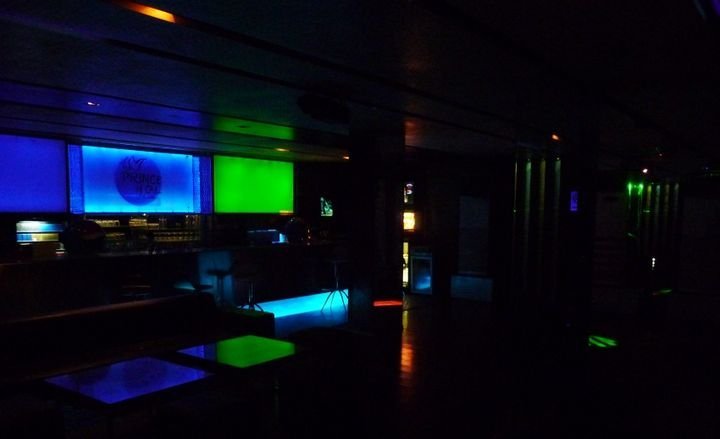 13. H2O By Suniel Shetty
Address: Hotel Royal Inn, Opposite
Khar
Telephone Exchange, Off Linking Road, Khar, Mumbai
Suniel Shetty established his restaurant business a decade ago and his club H2O is widely recognized and praised by celebrities and common man alike. Their Long Island Iced Teas are extremely popular.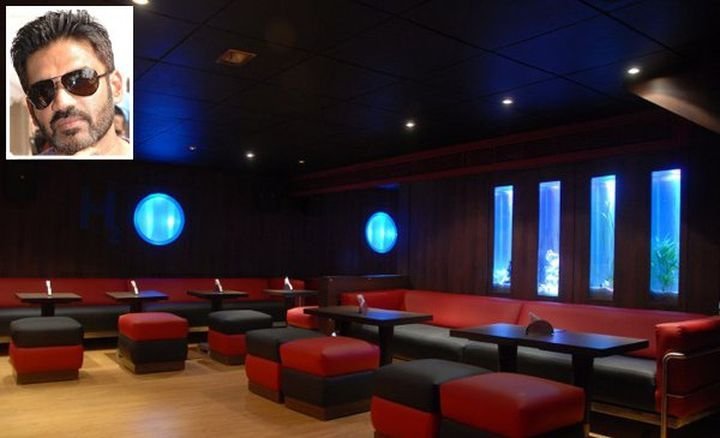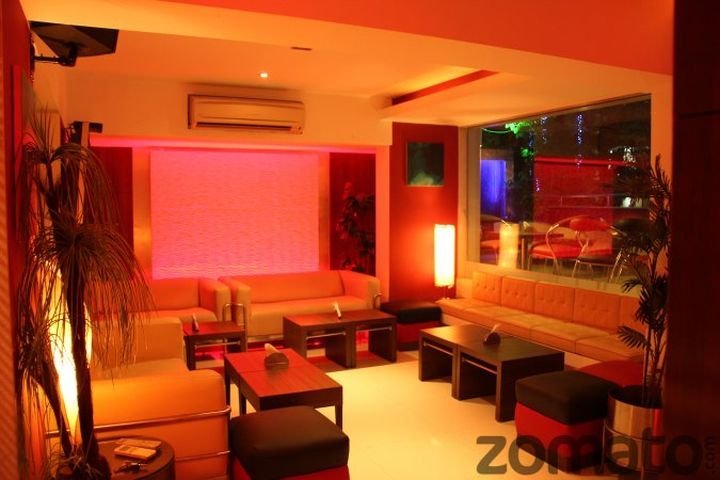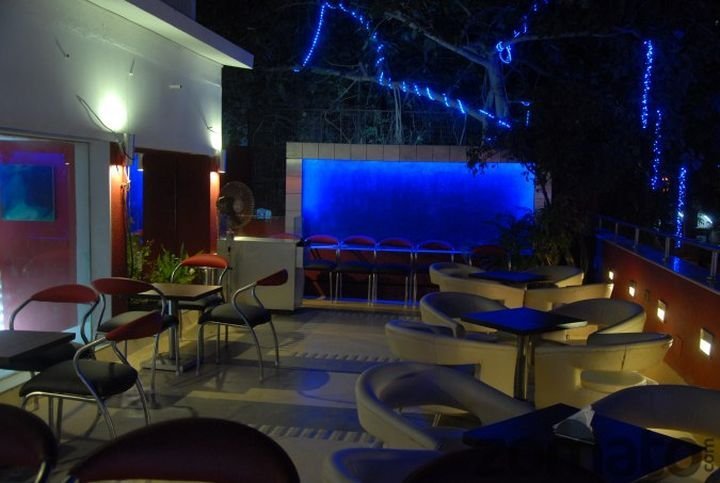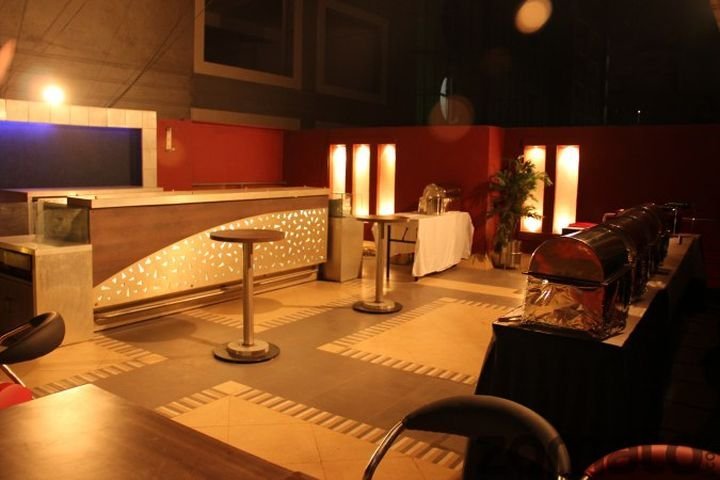 14. The Elbo Room By Chunky Pandey
Address:
Sant Kutir Apartments,
Khar
West, Khar, Mumbai
Diners at Elbo Room get a lavish spread of Oriental cuisine and amazing cocktails. Located in the heart of Mumbai, it has a great ambience and vibe. The Elbo Room gives out a very British pub feel and has its share of fans in the city.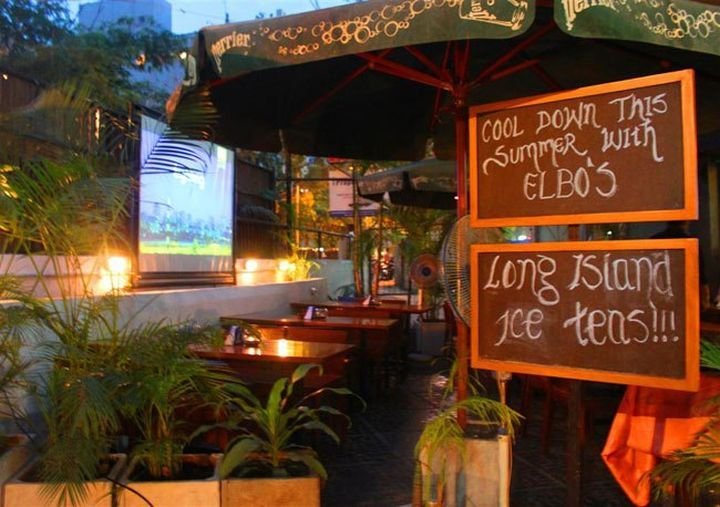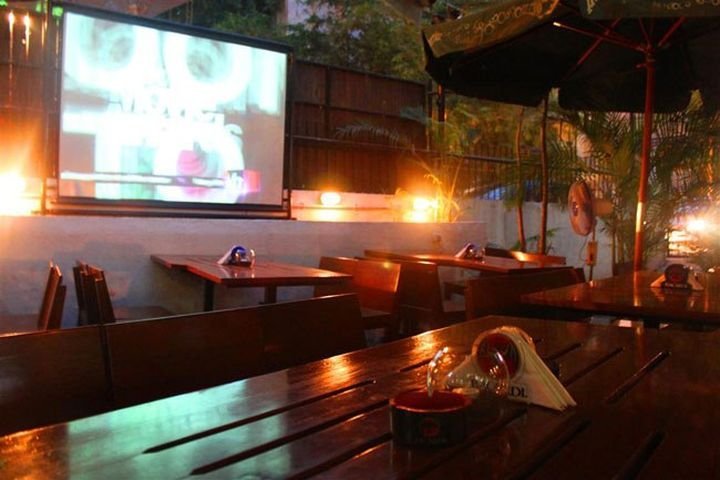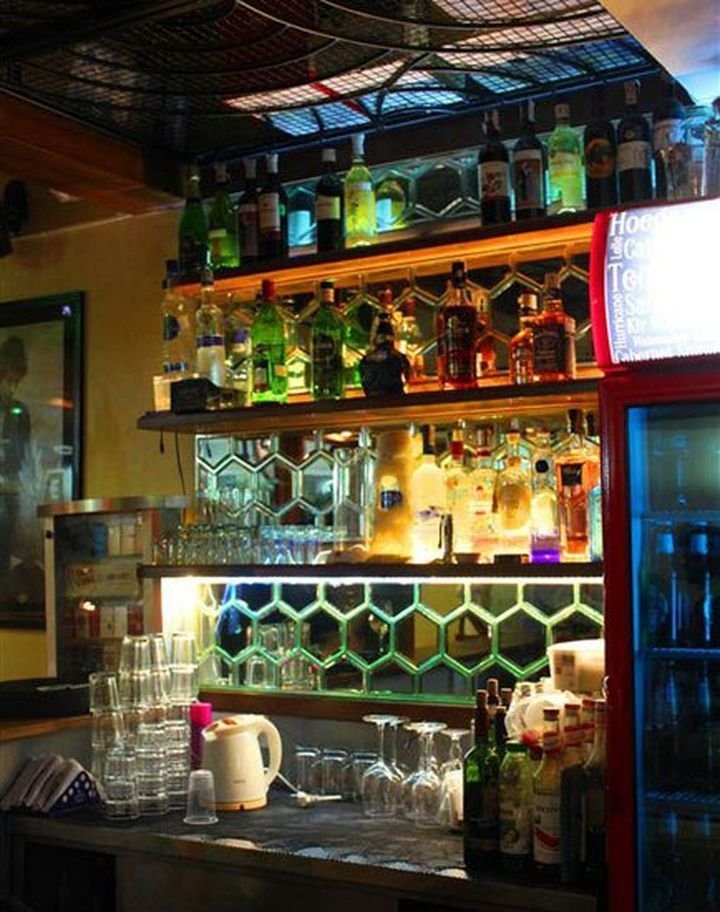 15. Butterfly Bakery By Sarah Jane Dias
Address:
Shop No. 4, Ground Floor, Building No. 31, Union Park, Bajaj Arcade Complex,Khar West
Co-owned by former model and actor Sarah Jane Dias, Butterfly serves some of the best cupcakes in town. With flavoured batters and glittering frosting, Butterfly offers the most delicious and hard-to-resist cupcakes adorned with fluttering monikers!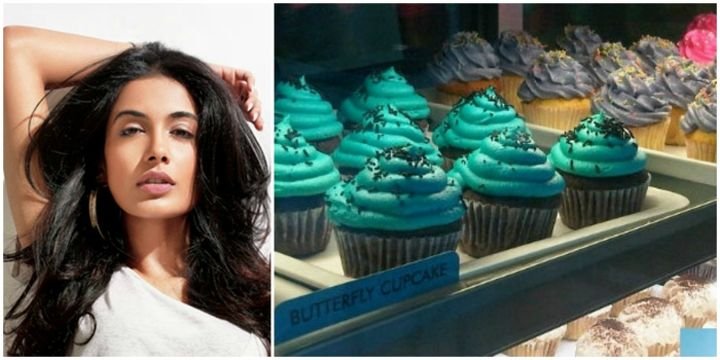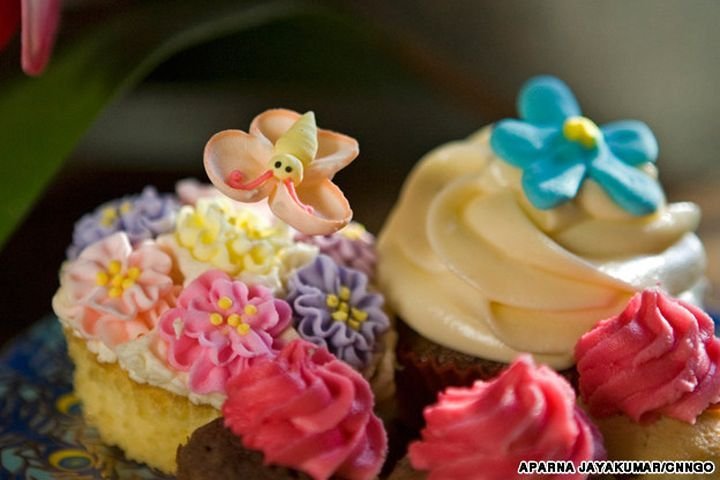 So, which restaurant are you planning to visit?