It isn't just an event that brings the city of Kolkata to a halt. Durga Puja is a festival that brings people together all across India. The fun, food and the fervour that Durga Puja brings is something that can't be replicated. The entire city turns into a beautiful dreamland of joy and togetherness. Here are 12 sights you'll only see during Durga Puja:
1. Food stalls at literally every corner serving a variety of mouthwatering dishes right from cutlets to biryani to rasgullas and people gorging on them like there's no tomorrow!
It is like stepping into paradise for any true food lover!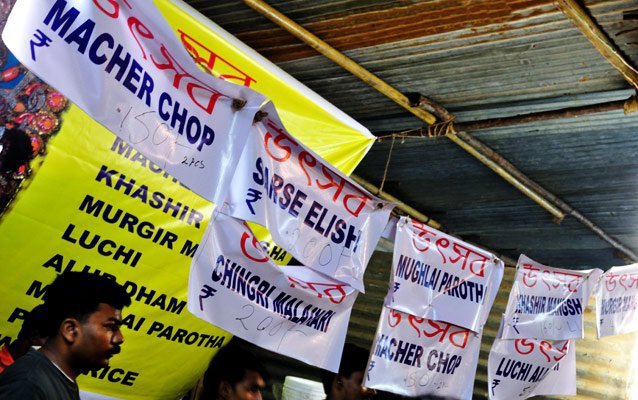 2. Families of 10-12 members including the grandparents who want to take this opportunity to instill cultural values in their grandkids and the grandkids who actually want to just walk around and soak in the festive atmosphere!
Not to forget the painting competitions & cultural activities.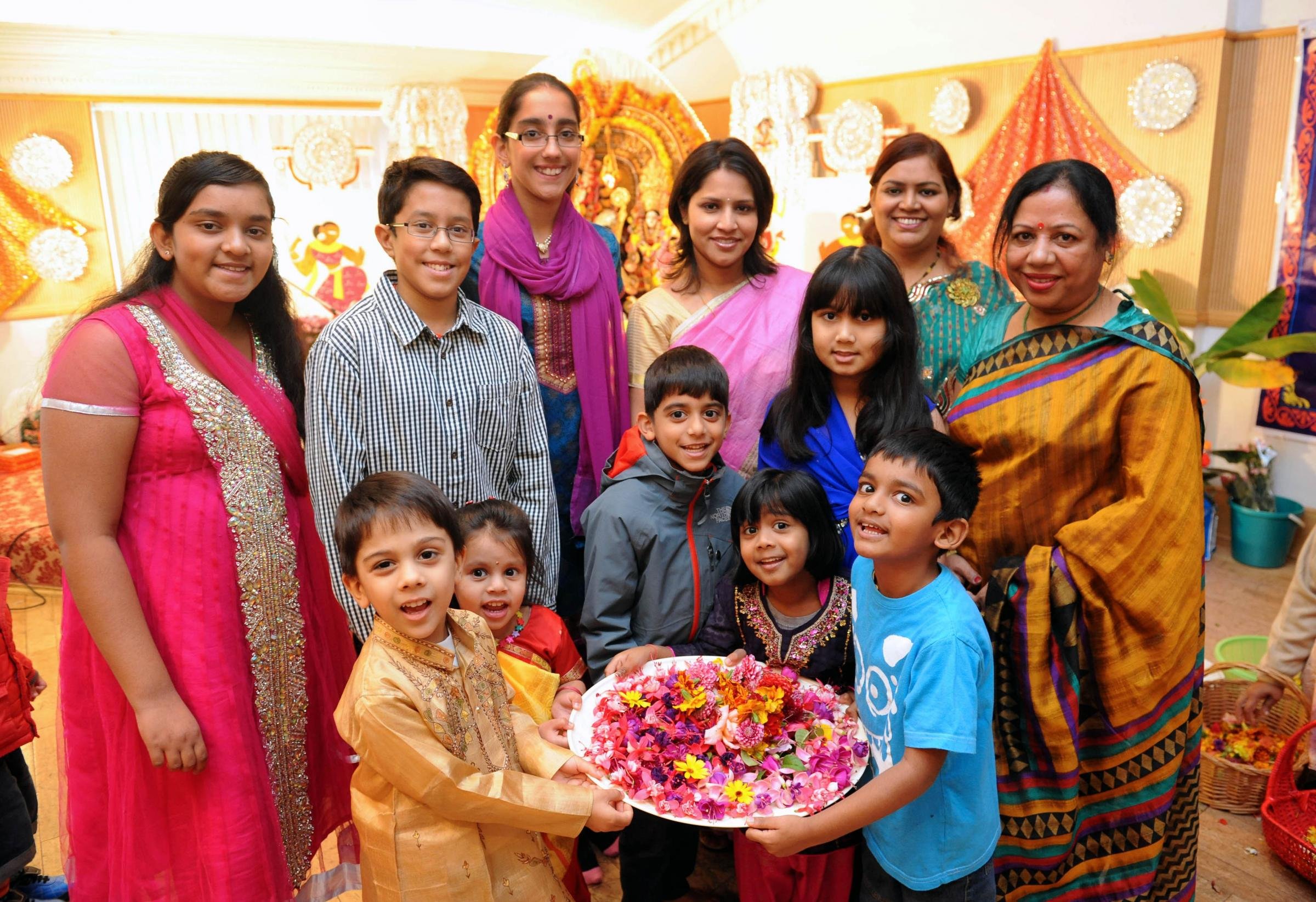 3. Durga Puja is one occasion where you witness adults acting like kids.
With fun games and contests like shooting, singing, mimicry and dancing, Durga Puja literally turns the city into a playground for people of all ages!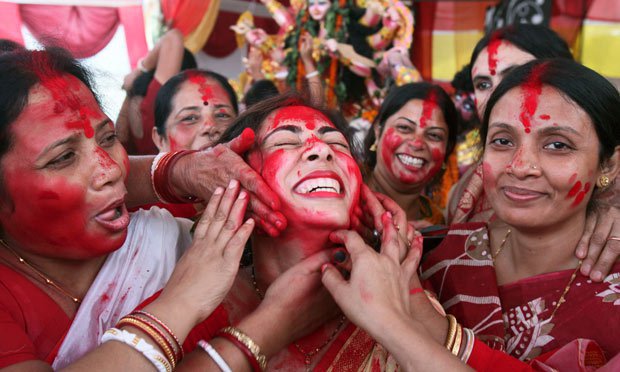 4. Durga Puja is a Bengali festival but the crowd that takes part in the festivities is as diverse as it can get.
It's truly wonderful to witness people from different cultures mix and mingle in such a jovial setting!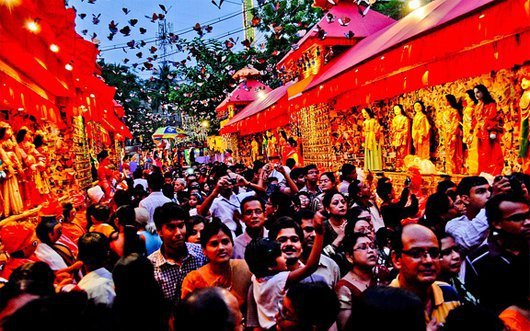 5. The mesmerising mix of lights and music during Durga Puja intoxicates anyone who comes within a mile of it.
Wherever you turn during Durga Puja, you'll see moments worth capturing for posterity.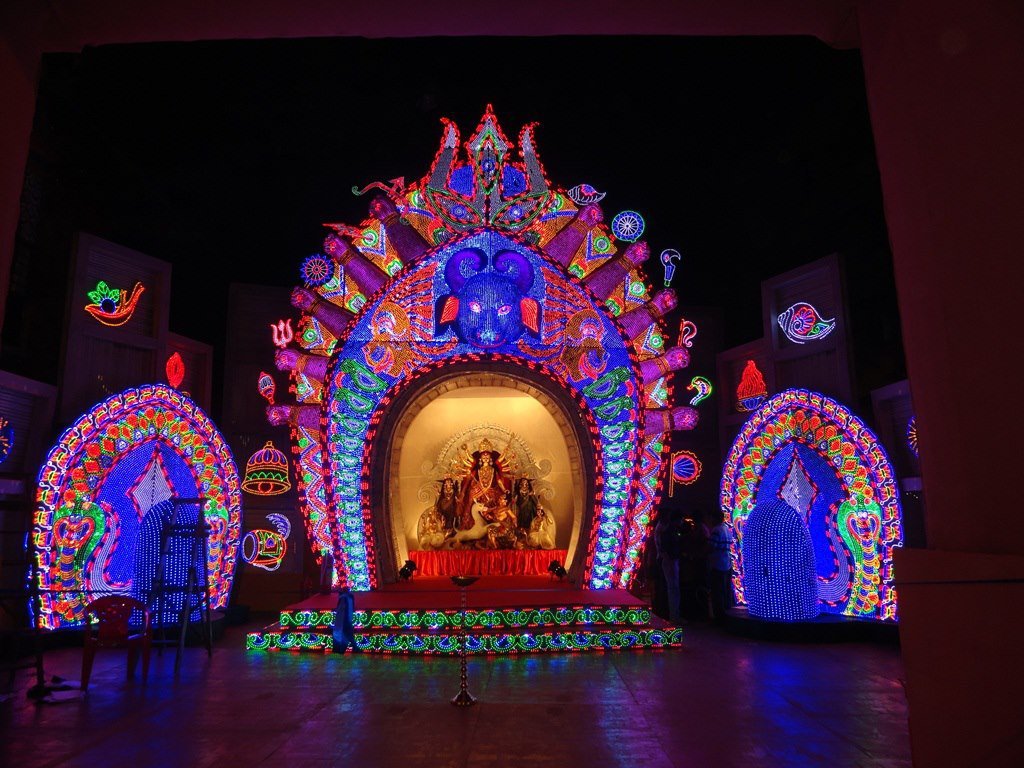 6. The exquisite pandals are undoubtedly the biggest spectacles during Durga Puja.
The sight of families and friends hopping from one grand pandal to the next is indeed one that's remarkable!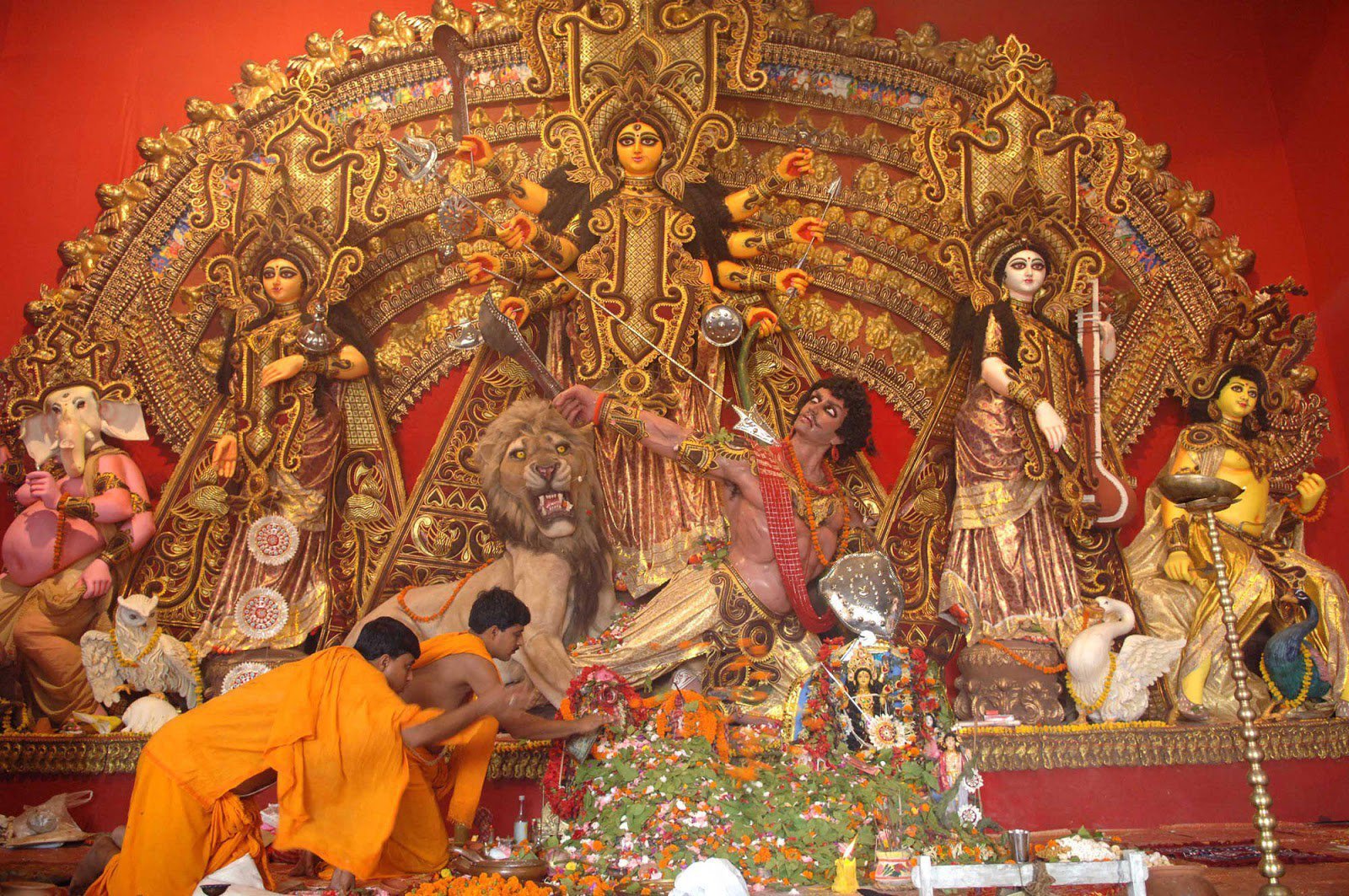 7. The gigantic traffic jams near the pandals that stretch for miles and the group of impeccably dressed men and women walking alongside the motionless cars!
It's the one time you will not hear anyone complain about walking for hours and hours!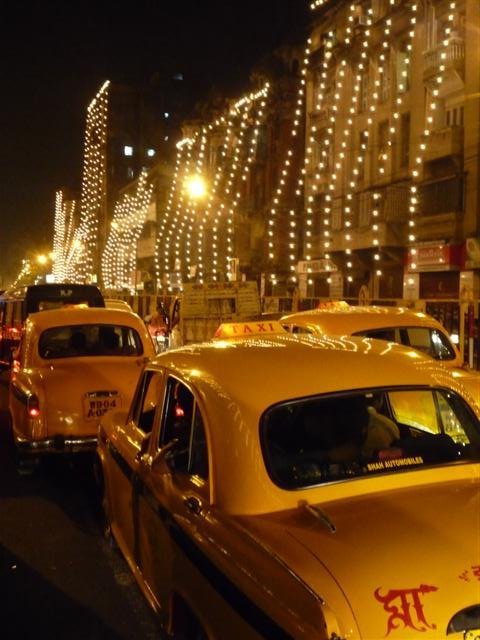 8. The long line for bhog that literally goes on for kilometres and kilometres!
But you can bet your life that not a single person is going to give up and get out of that line. It's perhaps the only line that never gets shorter! Truly a remarkable sight!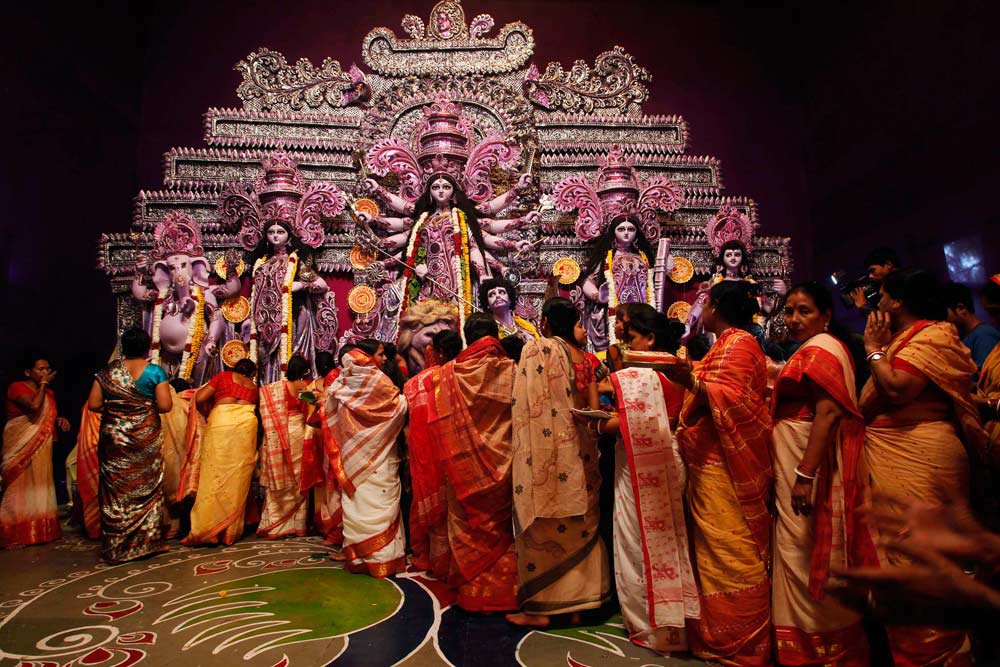 9. The several magnificent idols of Maa Durga that will truly humble you with their grace and presence!
It's no wonder some of the devotees actually shed tears in front of these idols! Capturing these breathtaking images would be a dream come true for any one with a love for photography!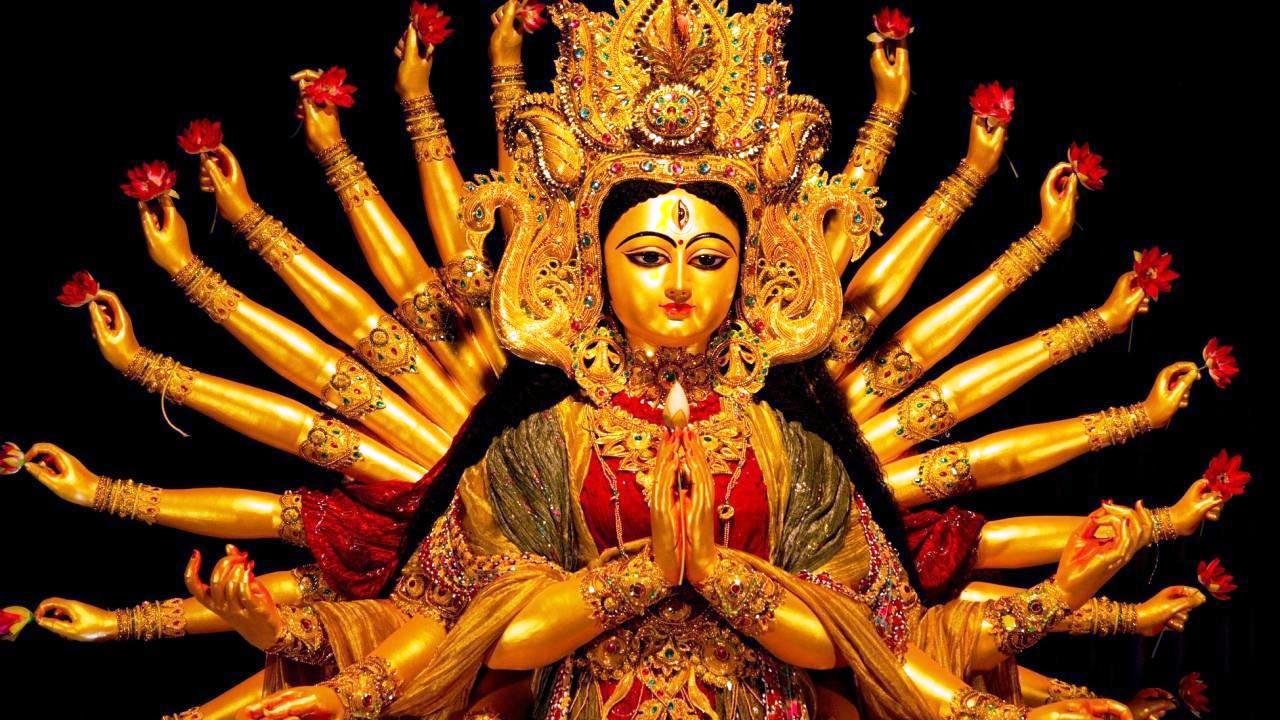 10. Devotees immersed in Aarti
In every pandal, hundreds of devotees can be seen praying to Maa Durga. It ends with Anjali after the ritualised dance & the rhythmic dhaak baaja.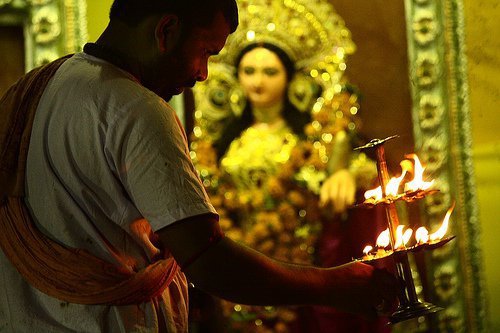 11. Dhaak and dhunuchi dance
This is just not a ritual dance, it is more of a merriment. A part of everyday aarti, men with dhaaks create an ambience of celebration & sheer happiness . Adults & kids alike can be seen dancing with the perfect rhythm & enthusiasm which is almost infectious.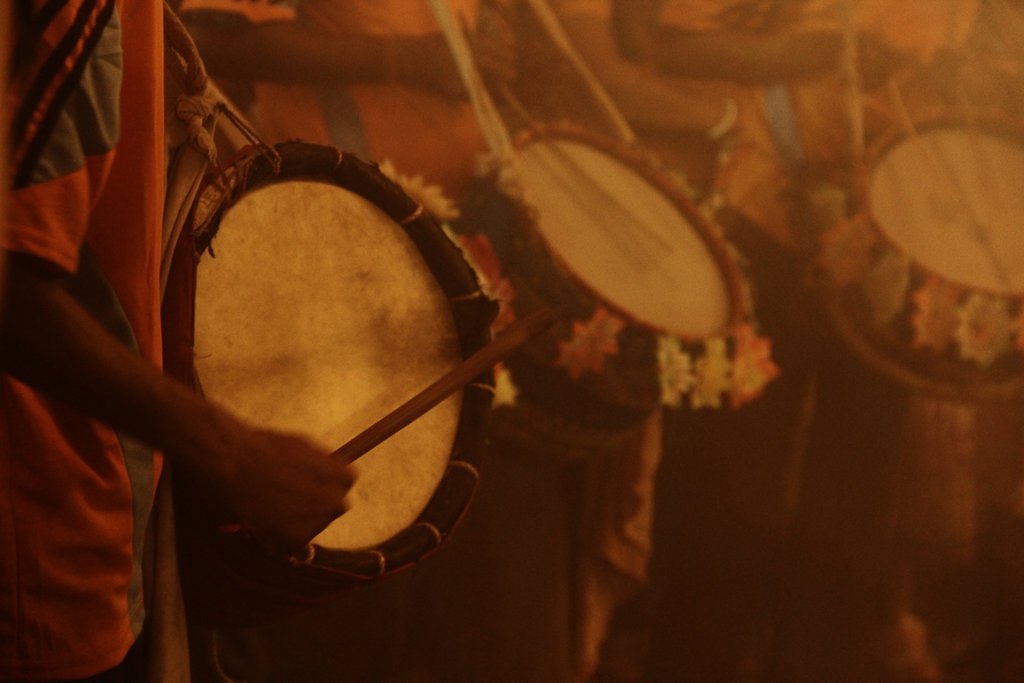 Used in the ritualisized dance worship, dhunichi is traditionally made of earthenware . Devotees hold it in their hands & perform. In case a devotee has 3 of them, one of them is held between the teeth.  Dhunuchi consists of a burning coal at the bottom, which ignites a layer of slow-burning coconut husk, on which incense (camphor) is sprinkled.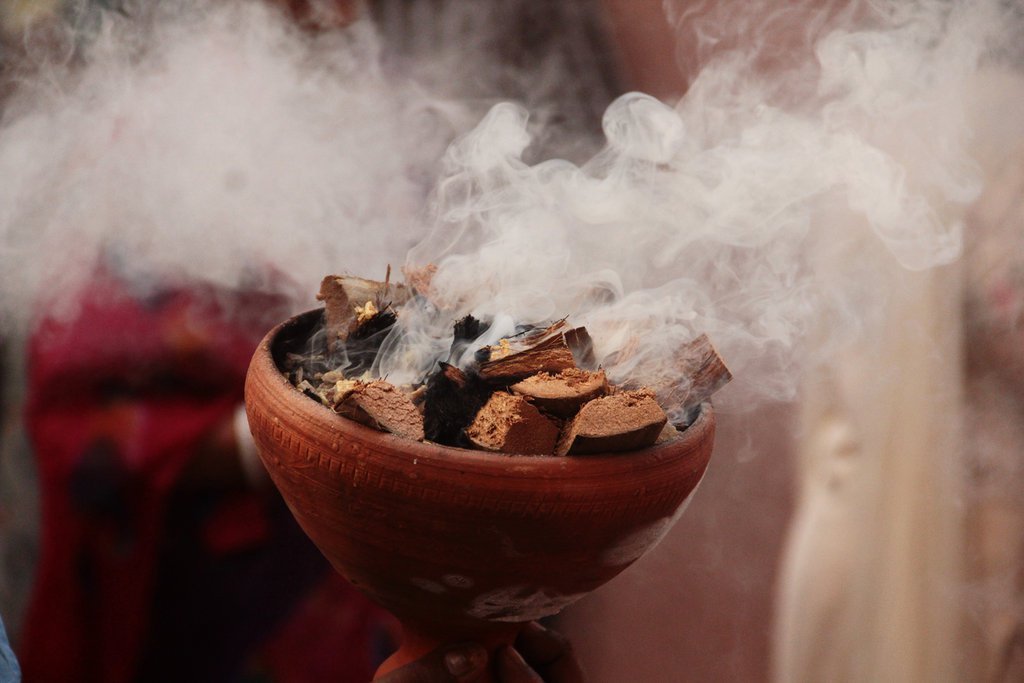 12. Bidding goodbye to Maa Durga on the last day of Puja, also known as bhashan.
Undoubtedly the most emotional moment for all Durga devotees, Bhashan or Durga Visarjan is when we bid adieu to maa durga & chant ' Asche Bochor Abar Hobe ', meaning ma durga will visit us next year as well. Many shed tears & many hope that this time of the year comes again, next year.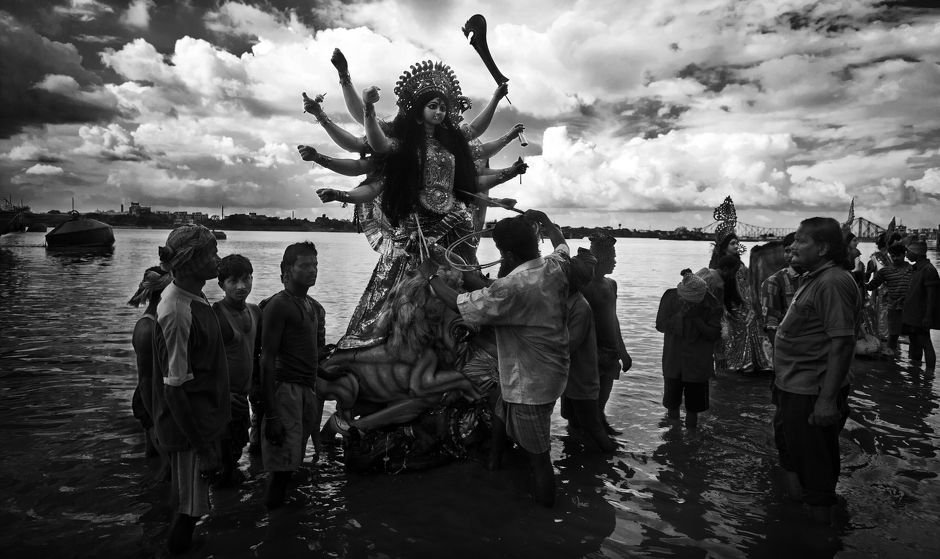 Did we miss out on any of your favourite Durga Puja moment? Let us know your in the comments section!