ABC is going all out to hype Priyanka Chopra and Quantico in America. Apparently she's even been nominated for a People's Choice Award.
There's no denying that Quantico is a hit, at least among most Indian fans, who're proud that a popular Bollywood actress is now leading the cast of a mainstream American TV series. Yes, don't let anyone deny you that 'apni beti ne kuchh kar dikhaya hai' type of chest-thumping moment. I mean, we're no stranger to the one Indian's success is every Indian's success idea, right? Nope, there's nothing wrong with that.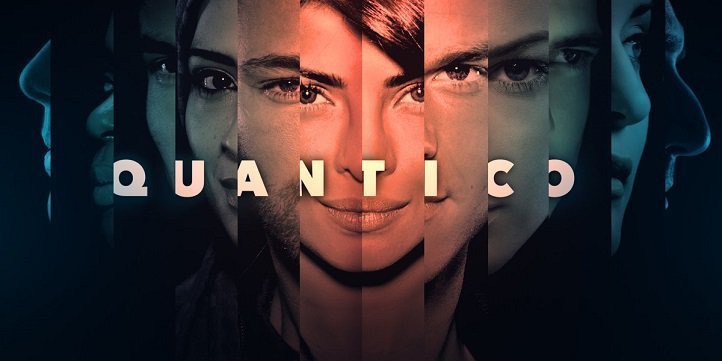 Ignore the naysayers who try to ruin your joy by pointing out that lesser known Indian actors like Nimrat Kaur (played a badass ISI agent in Homeland ) and Rahul Khanna (played an ISI agent in The Americans ) have received more critical acclaim than Priyanka Chopra's portrayal of Alex Parrish.
(Two Indian actors playing ISI agents? OMG Shiv Sena, O-M-G!)
But please, bask in the glory of the show after you watch Quantico. And the same goes for if you want to bash it. Point is, don't let the hype cloud your judgement.
Having said that, here's the thing – I've watched the first four episodes of the show. And I wish I hadn't. Here's what I think about it so far –
Rejoice all you Priyanka Chopra fans for she is NOT the worst thing about Quantico!
This show is a true ensemble. Everyone, barring maybe the Simon Asher character, is incredibly annoying. Clearly, believable wasn't part of the brief during casting.
The level of drama is too damn high.
It's quite possible to believe that the producers really wanted to milk the show to do whatever it takes to impress the Indian target audience. Do they not know that we've already watched classics like The Sopranos or The Wire ? Every dramatic head turn, every single dramatic pause before braying out a badly written line makes you realize that Quantico is just a soap opera with an FBI backdrop. What self-respecting FBI agent asks "Where are you taking me?" dramatically after she's handcuffed by another agent?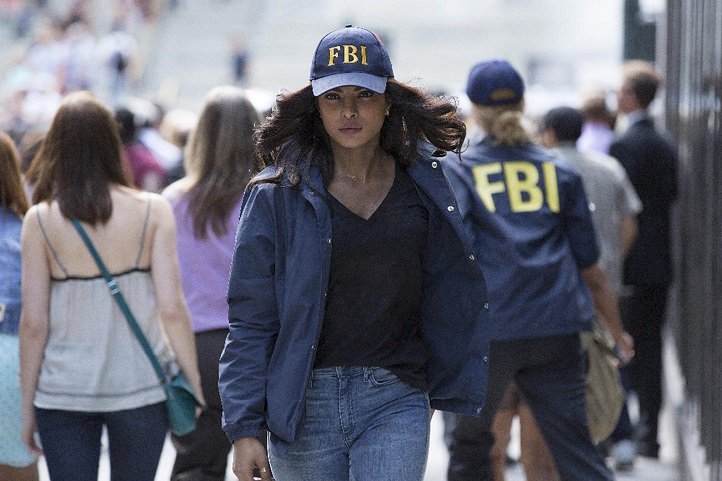 On the run from your own people? Yeah, it's been done.
Dear Quantico, you're about 13 years too late. We've already watched the Bourne films and we've loved them. If you had to rinse and repeat the whole chased-by-your-own-agency trope, at least you could have given us a better execution. Which brings us to the next point…
The constant flashbacks might give you epilepsy.
Yes, we get it. To understand the inner turmoil of the on-the-run Parrish, we need to be told EVERY FREAKING THING that happened in the academy (one more scene with the toothbrush and I might actually pull my hair out). Even Lost had flashbacks and they did it in a seamless manner. In Quantico, as soon as you're jolted out of your slumber by some upbeat pop music, you know you're in a flashback scene. And I'd still be okay with it if it actually advanced the plot. But no, at the end of every episode, you're back to where you started. La-di-fucking-dah!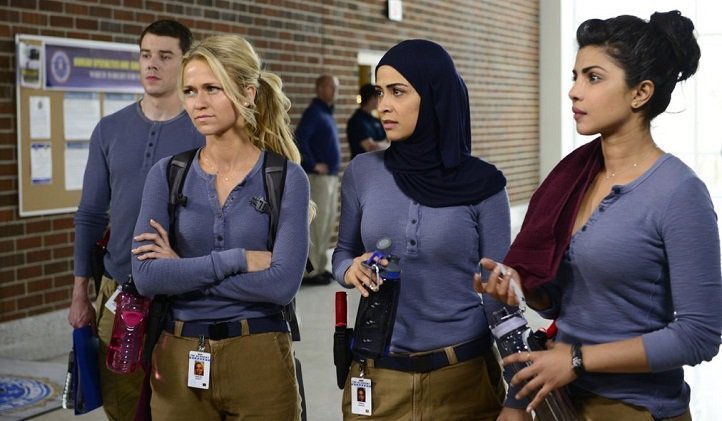 Don't get me wrong – I'm all for an Indian actor making it big in the American TV scene. Despite my apprehensions with Fashion and Mary Kom , I'd openly support Priyanka Chopra getting a decent role in a well-written show. I want to be as optimistic as Chopra's colleagues in Bollywood who're supporting her despite her role getting panned by critics. But alas, Quantico isn't a show I can root for.
Will I continue watching it? Yes. Because at the end of the day, it's still a whodunnit. If I can sit through the entire first season of MTV's Scream TV series , I can sit through this. Hell, I've even watched Love Story 2050 , but that's an adventure story I'll reserve for horror story time in a camp.