History is fascinating, especially when it is viewed through photographs. It is like a journey back in time. We can only imagine how life must have been in a bygone era but photographs give us some perspective. They reveal stories and unravel mysteries.
Here is a compilation of 50 rare and unseen photographs from India's past that will take you back in time:
1. The Bachchan family in the 70s.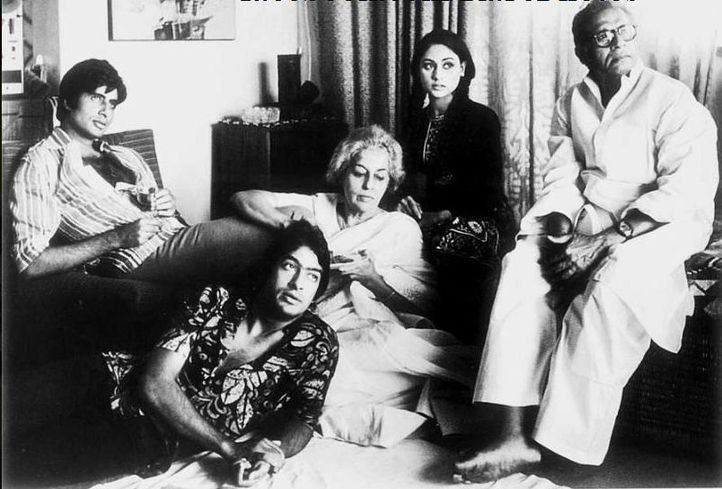 Source: filmymantra
2. The Little Master when he was really little and his childhood teammate, Vinod Kambli.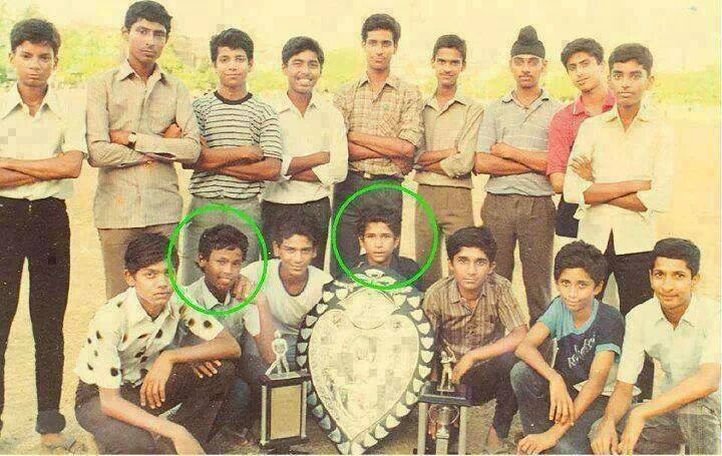 Source: bharatmoms
3. MS Dhoni in his younger days.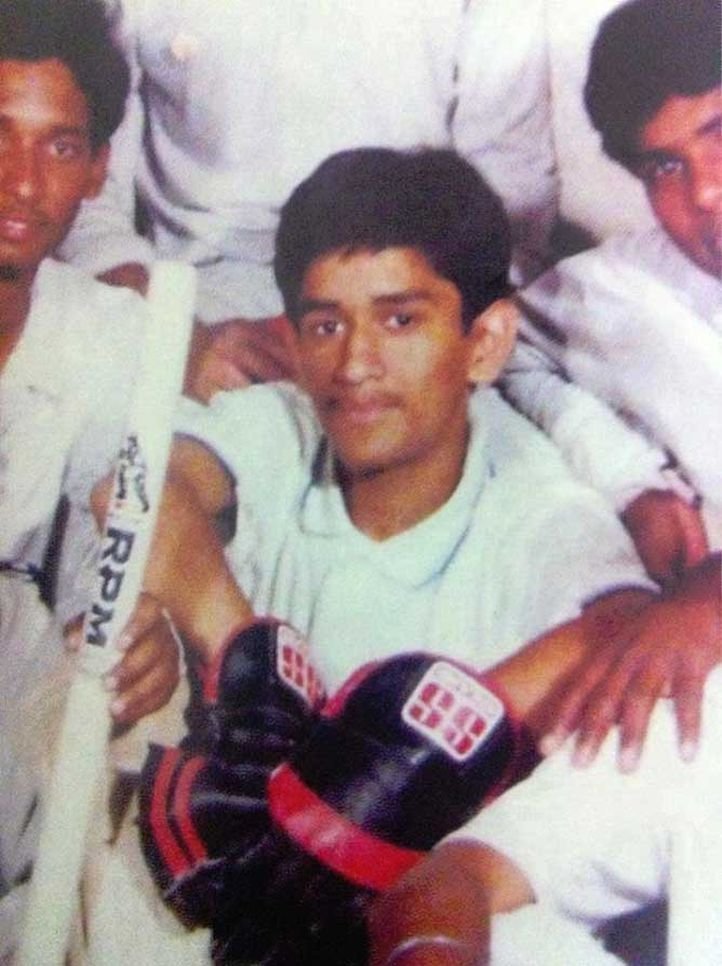 Source: doolnews
4. Prime Minister Narendra Modi as a kid and as an NCC cadet.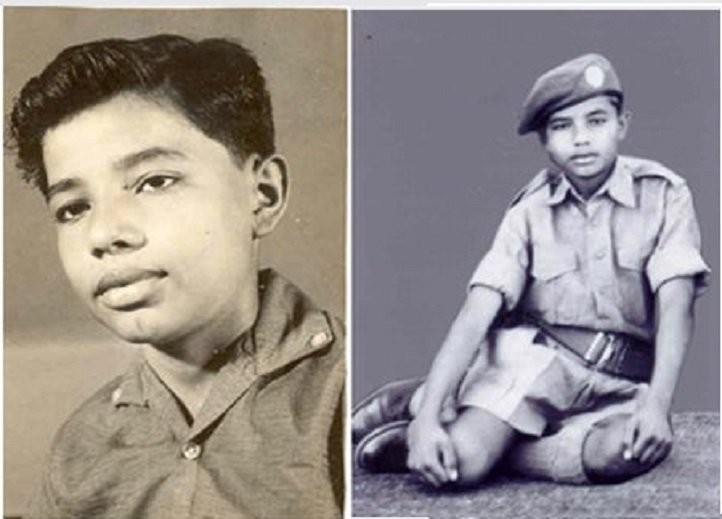 Source: narendramodi.in
5. A rare photoshoot of Madhubala by LIFE magazine.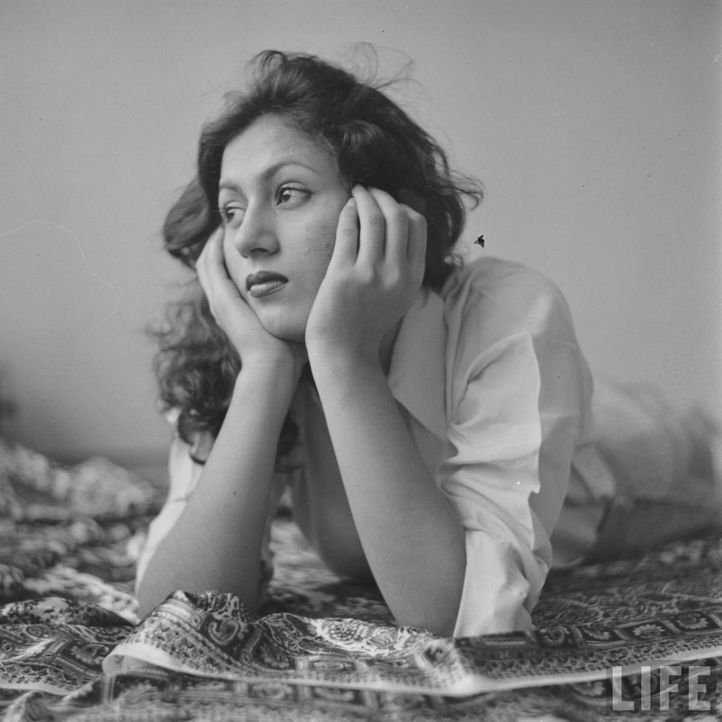 Source: mrandmrs55
6. Phoolan Devi clicked as the bandit queen.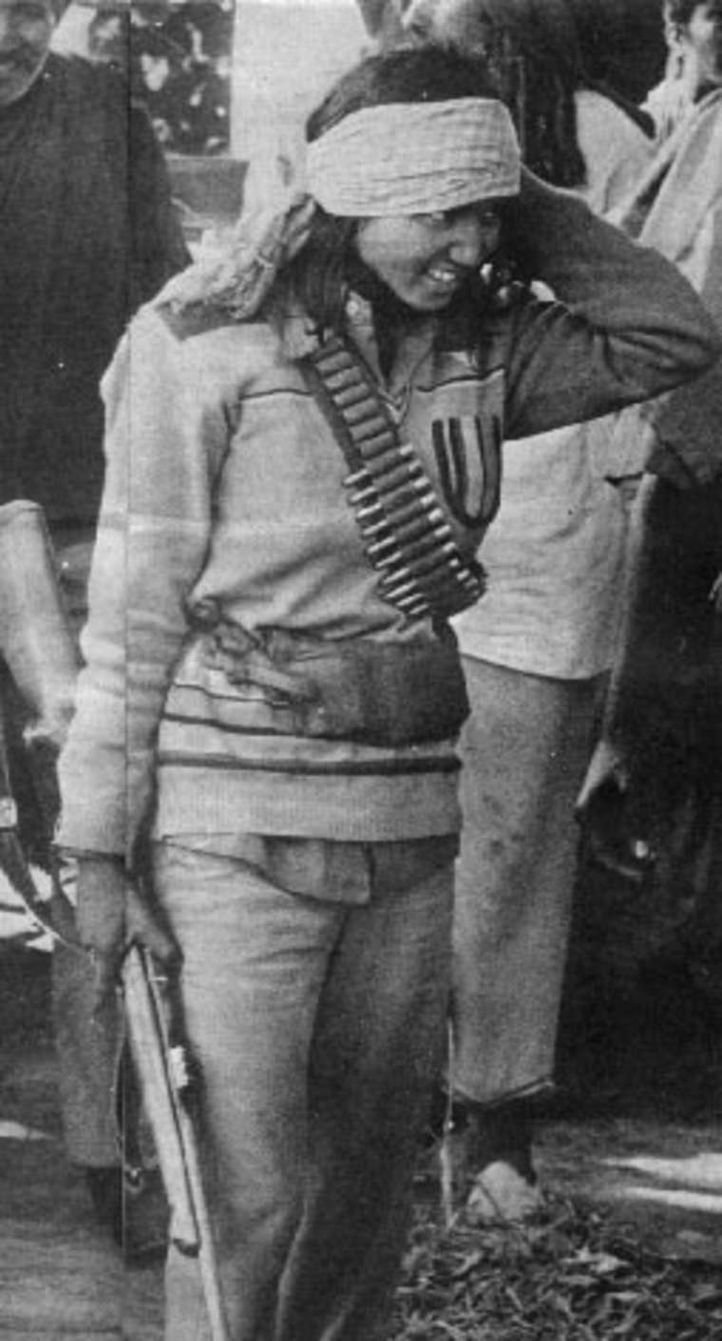 Source: answers.com
7. Dr Rajendra Prasad in an open baggi greeting the crowd.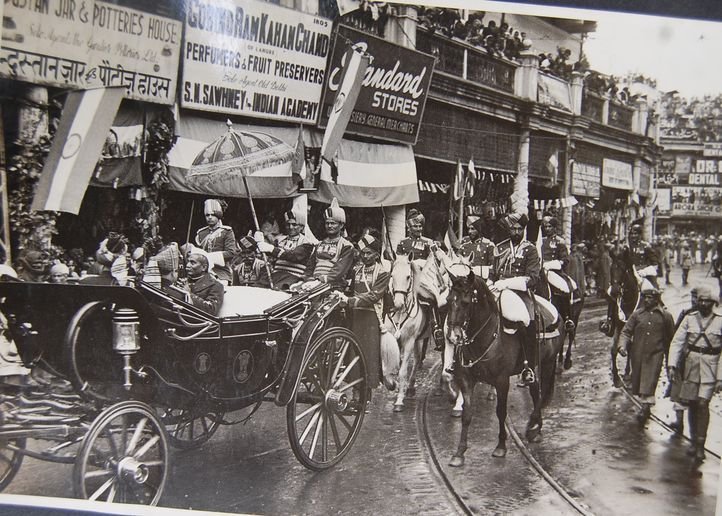 Source: couponduniya
8. Making India proud! Sushmita Sen and Aishwarya Rai crowned Miss Universe & Miss World respectively in 1994.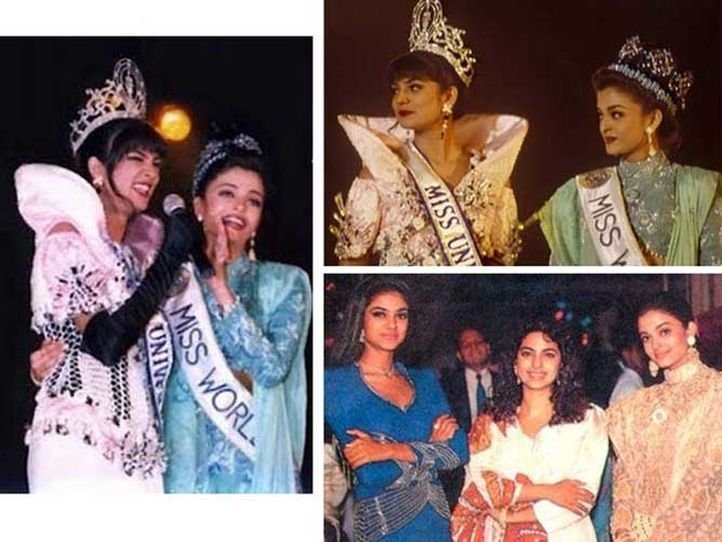 Source: doolnews
9. Anna Hazare serving the nation in his younger days.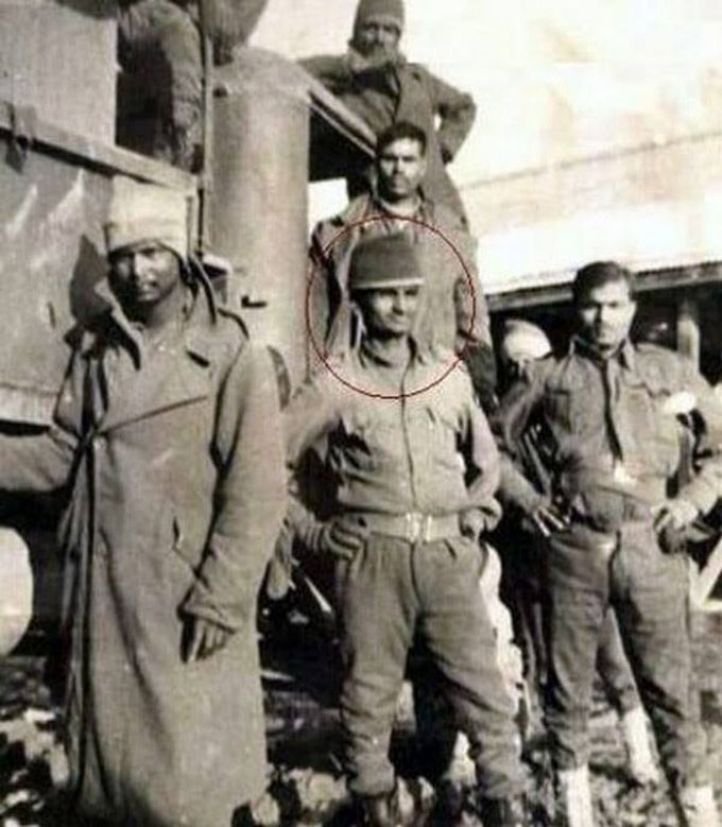 Source: pinterest
10. The Tata family: Naval, Ratan & Noel Tata together.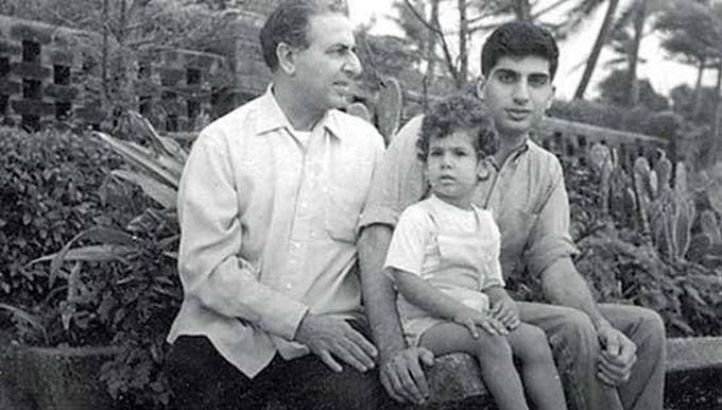 Source: netiap
11. Meeting of great minds. Rabindranath Tagore with Albert Einstein.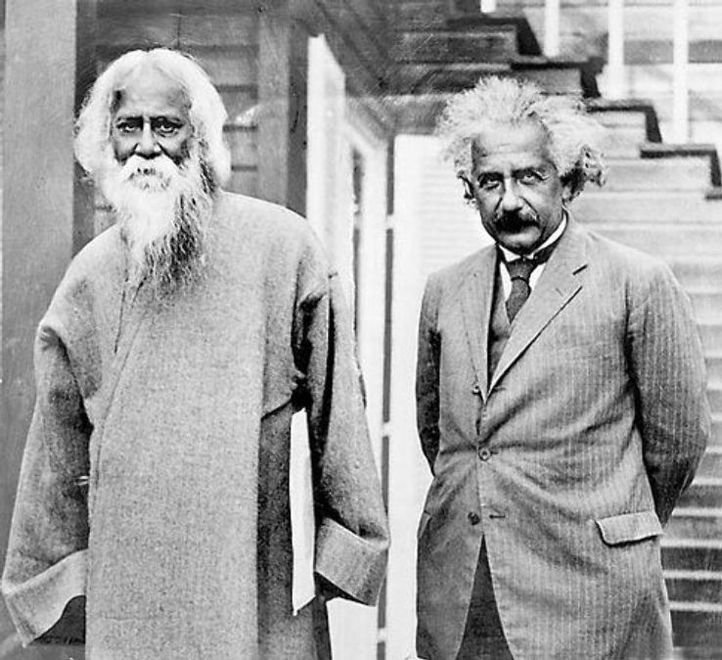 Source: hellotravel
12. A poster depicting the judgement of Shaheed Bhagat Singh and his fellow men in the Lahore Conspiracy Case.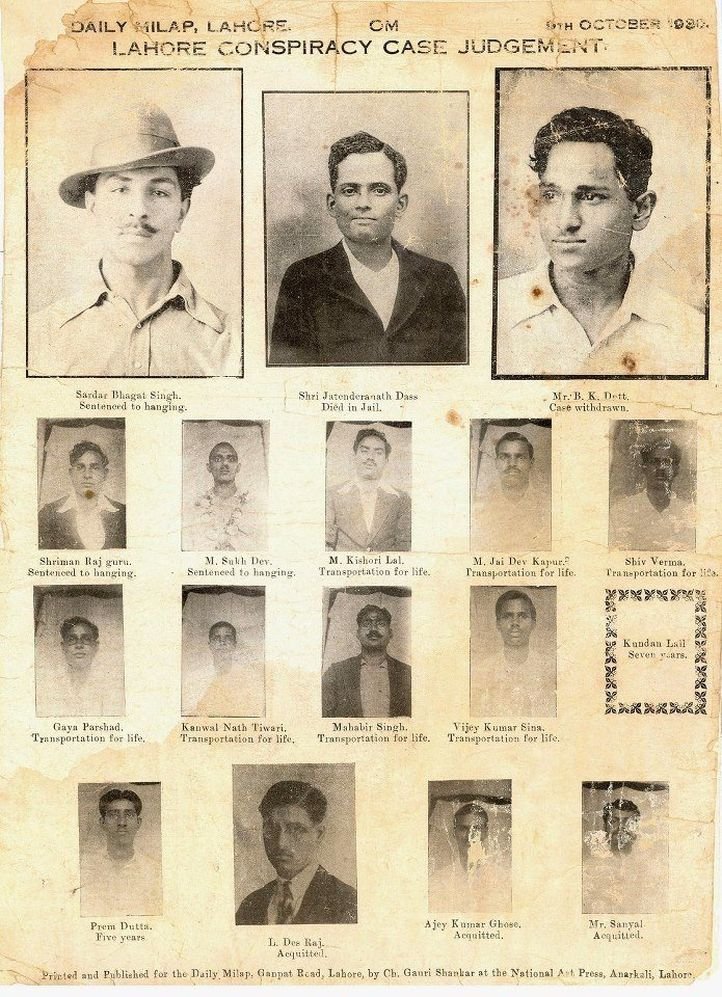 Source: suriyagayathri
13. A photo of Martyr Chandrashekhar Azad after he was killed.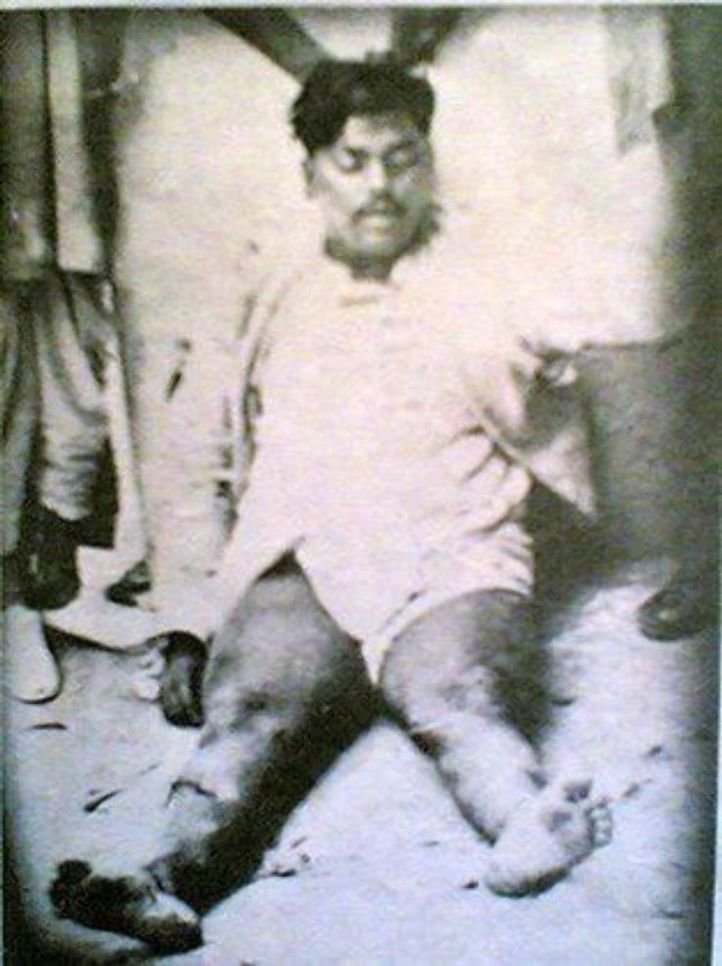 Source: hellotravel
14. A rare and funny picture of Dilip Kumar, Raj Kapoor and Dev Anand.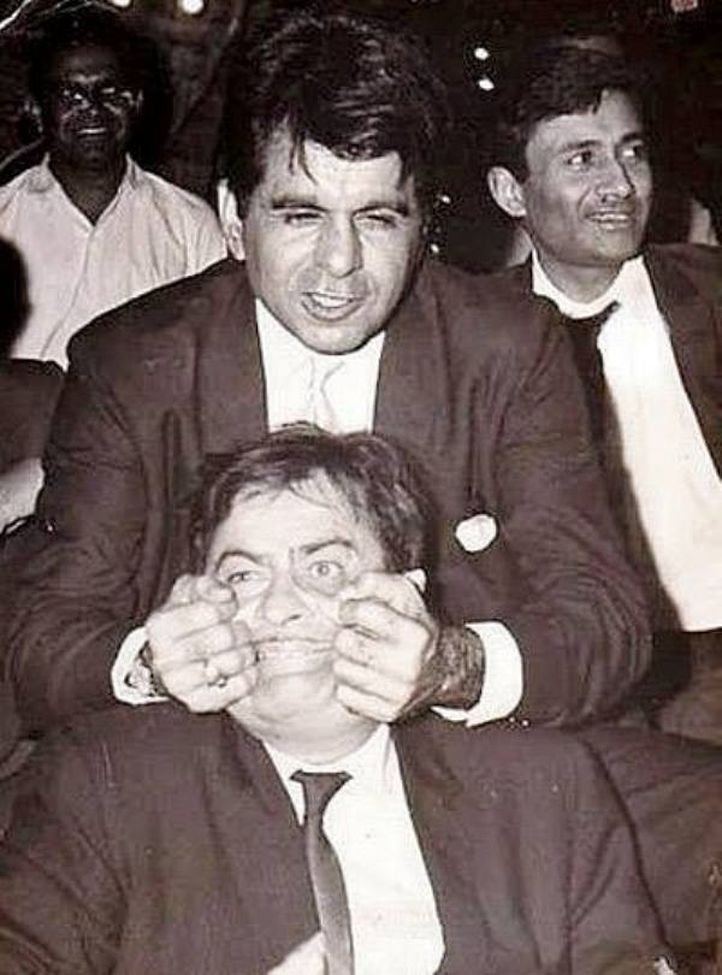 Source: news.ournet
15. Netaji Subhash Chandra Bose meeting Adolf Hitler.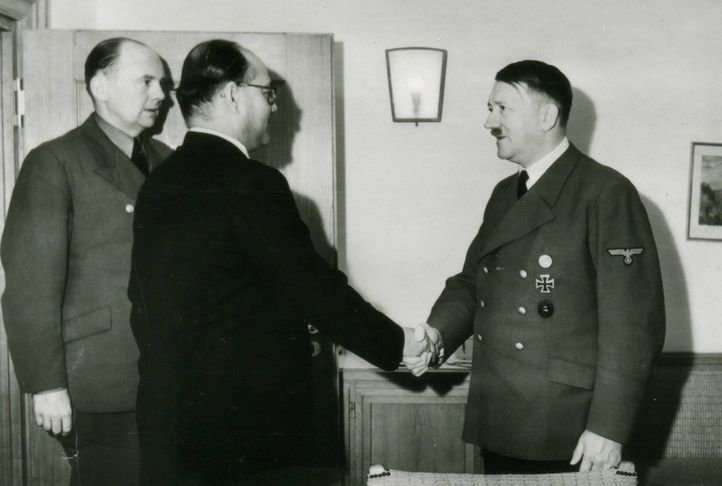 Source: soulsteer
16. Pandit Nehru with Albert Einstein.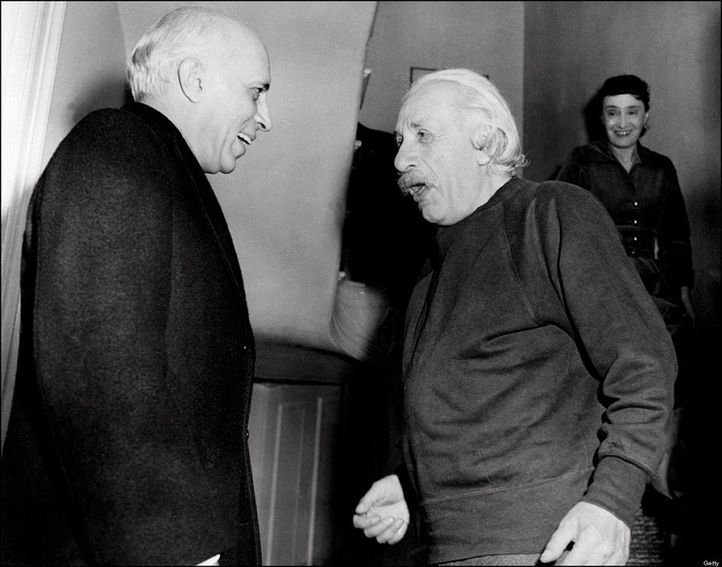 Source: liveinternet.ru
17. The Indian team having a gala time in the dressing room.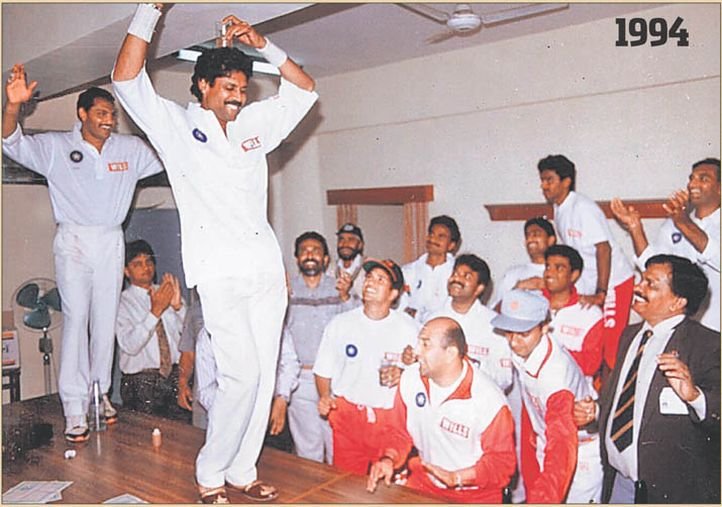 Source: indiancricketfans
18. A rare photo of Bollywood actors and cricketers playing football. SRK slides in to win the ball from Kapil Dev.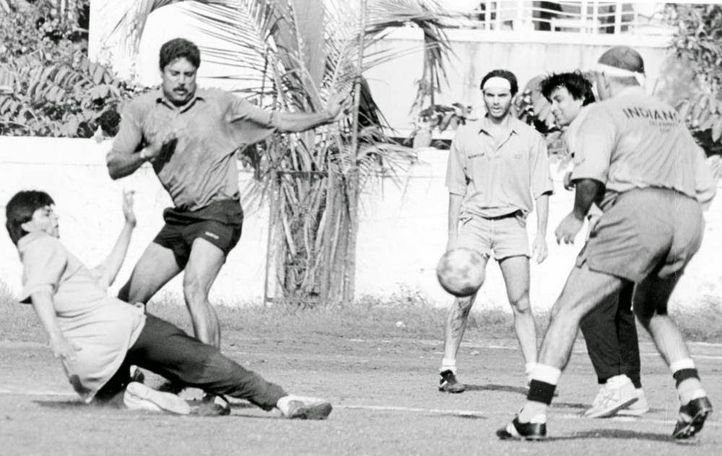 Source: aapkeviews.blogspot
19. Sir CV Raman demonstrating the "Raman effect" to fellow scholars.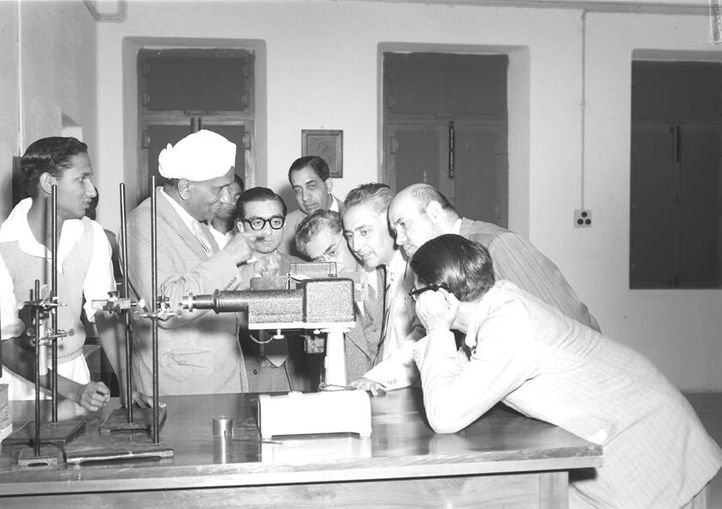 Source: thodalunudi
20. Sikandra Bagh after the slaughter of 2,200 rebels in 1858. Skulls and bones can be seen strewn around.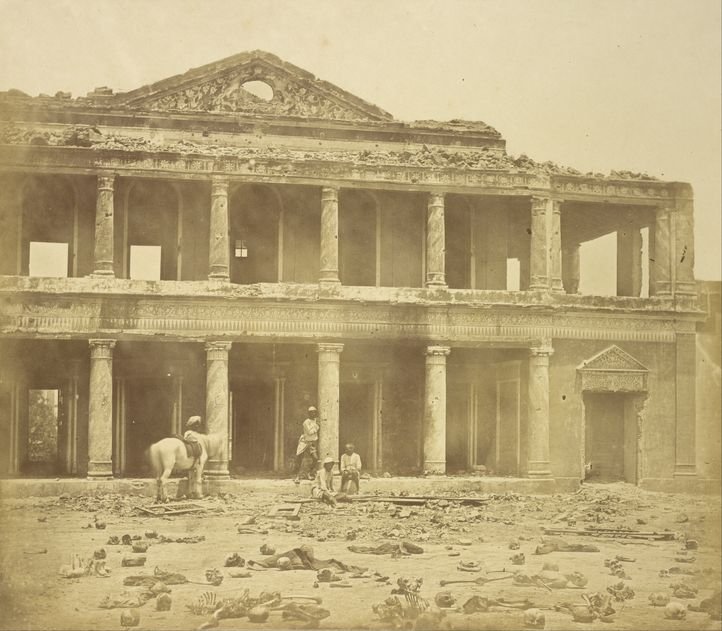 Source: wikimedia
21. A rare photo of Randhir Kapoor, Raj Kapoor and Rekha in 1970.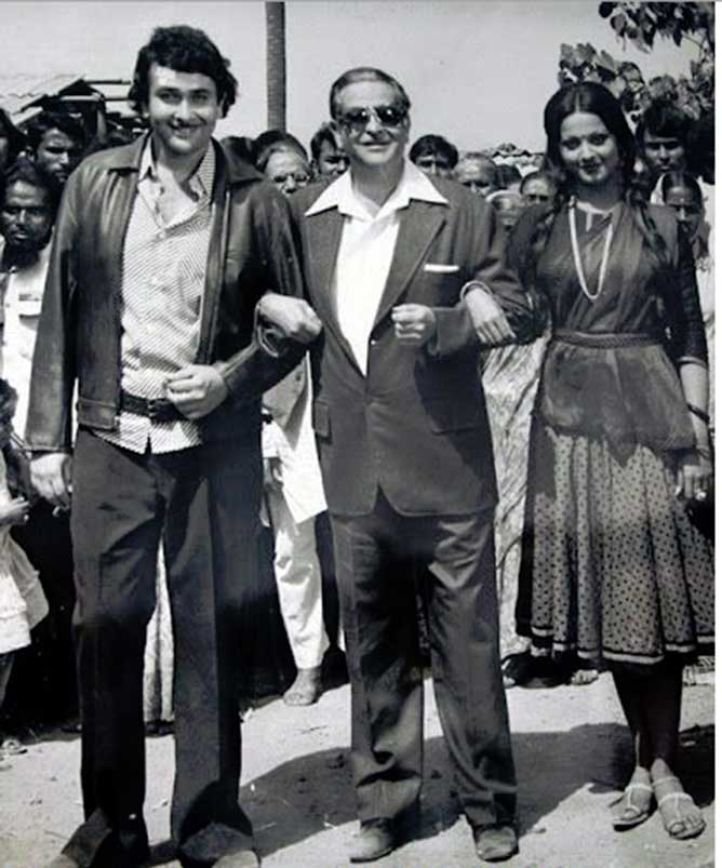 Source: doolnews
22. Dr BR Ambedkar pictured with an associate's family.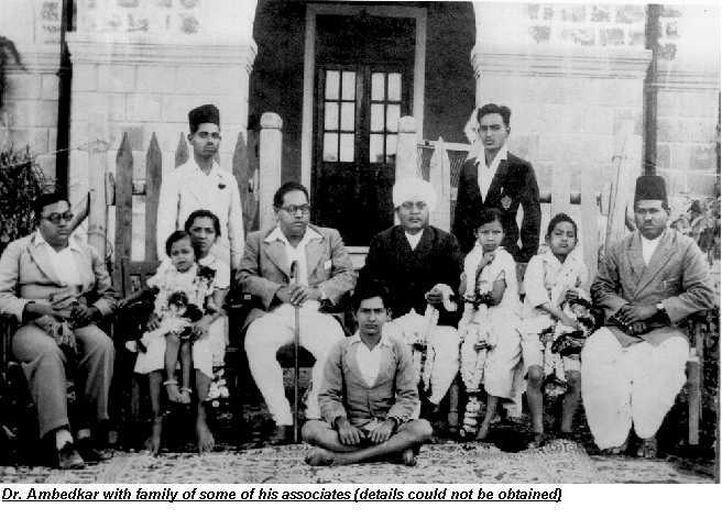 Source: drambedkarbooks
23. Khali before he became 'The Great Khali'.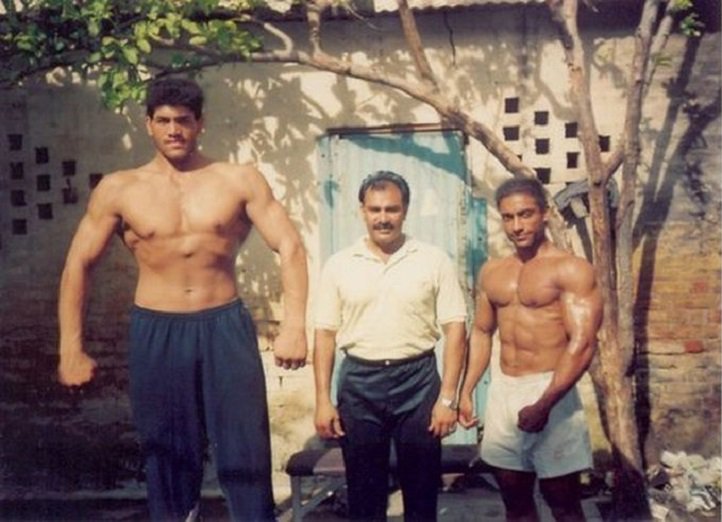 Source: vk.com
24. Sarla Thakral pictured next to an airplane when she was only 21. She was the first Indian woman pilot.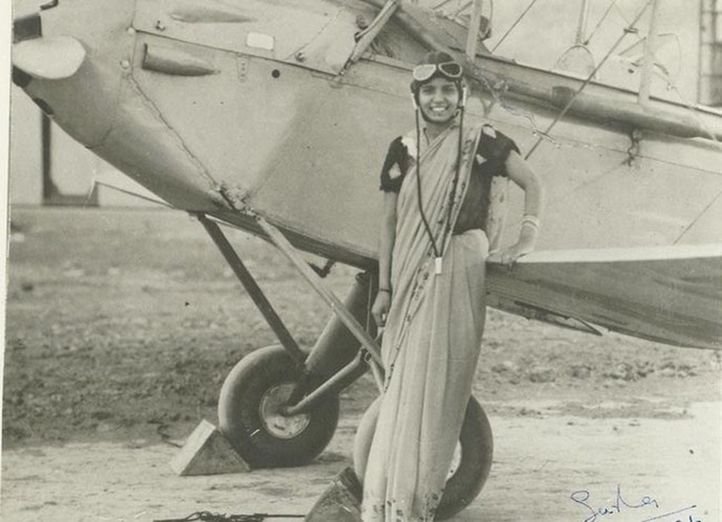 Source: freecz1
25. Subhash Chandra Bose after being arrested.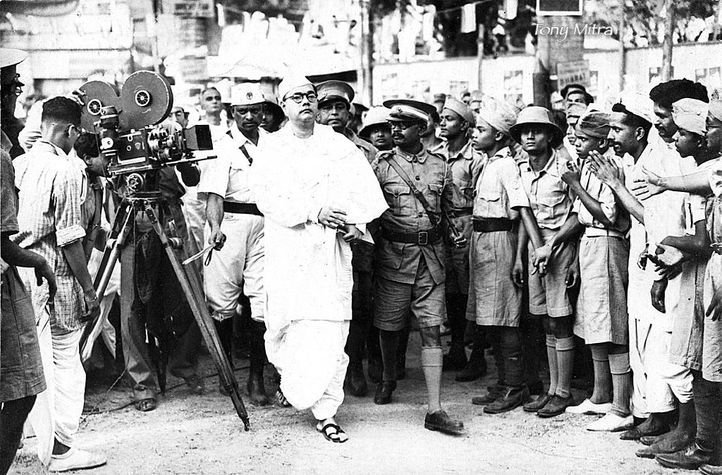 Source: tenquestion
26. Indira Gandhi and Jawaharlal Nehru with Charlie Chaplin at Bürgenstock, Switzerland, in 1953.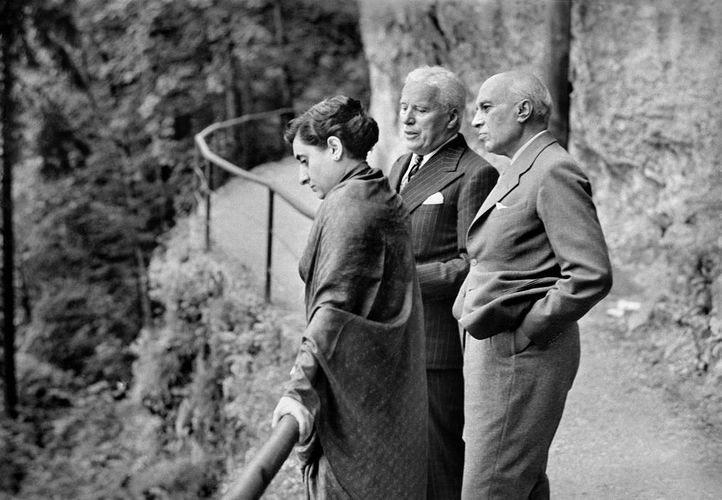 Source: indiahistorypics/twitter
27. The last known photograph of the Mahatma.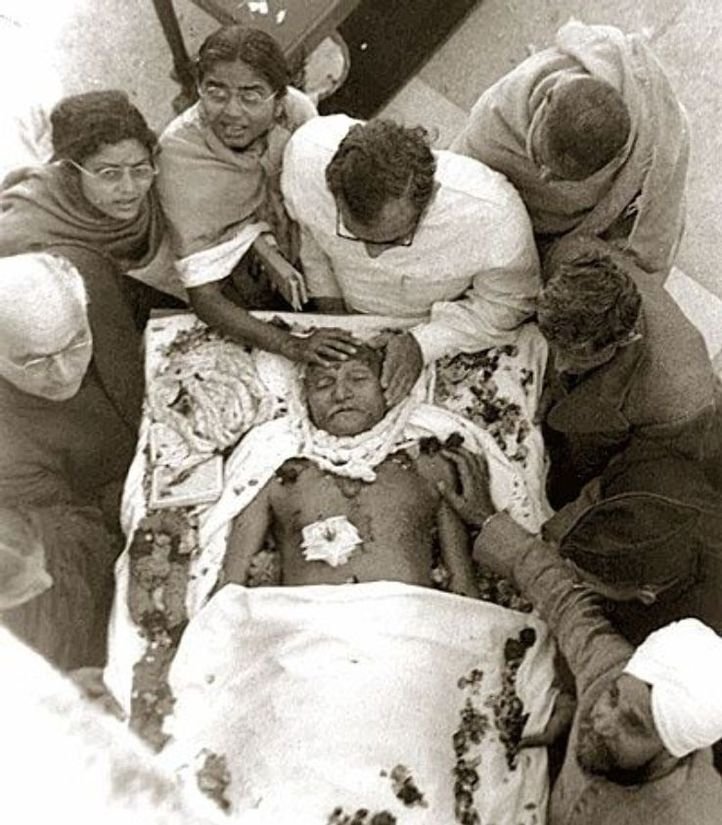 Source: hellotravel
28. And a rare one of his assassin, Nathuram Godse.

Source: huffingtonpost
29. Young Vivekananda (4th from left) at the funeral of Ramkrishna Paramhansa.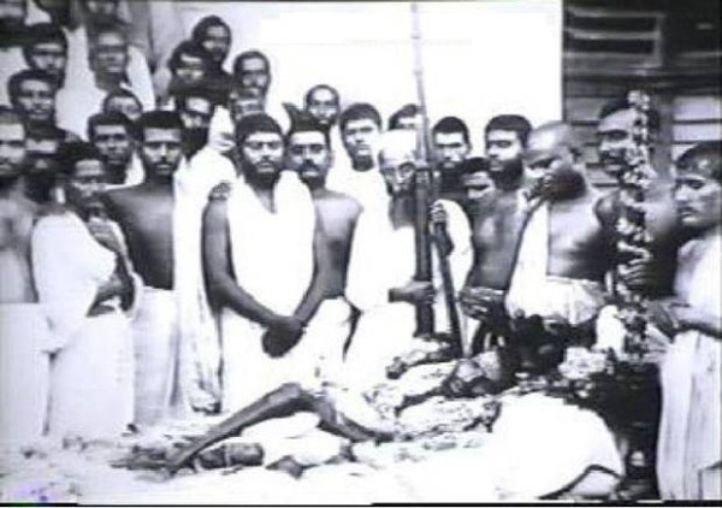 Source: miawaheed
30. Jacqueline Kennedy with Pandit Nehru enjoying the acts of a snake charmer.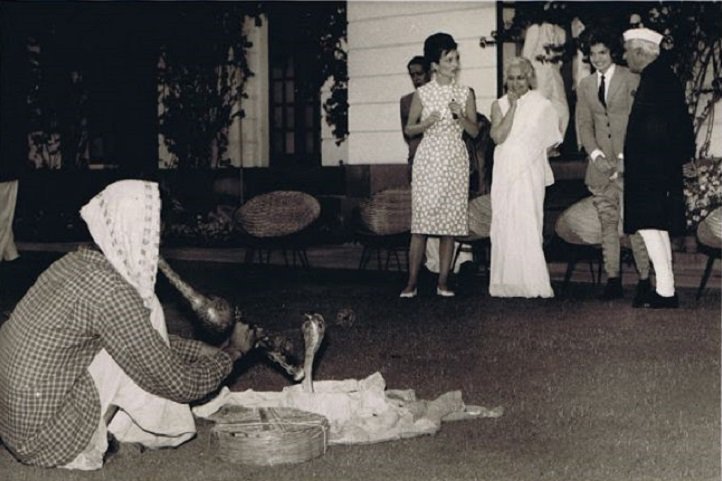 Source: viralstories
31. Indira Gandhi posing with the cricket World Cup in 1983.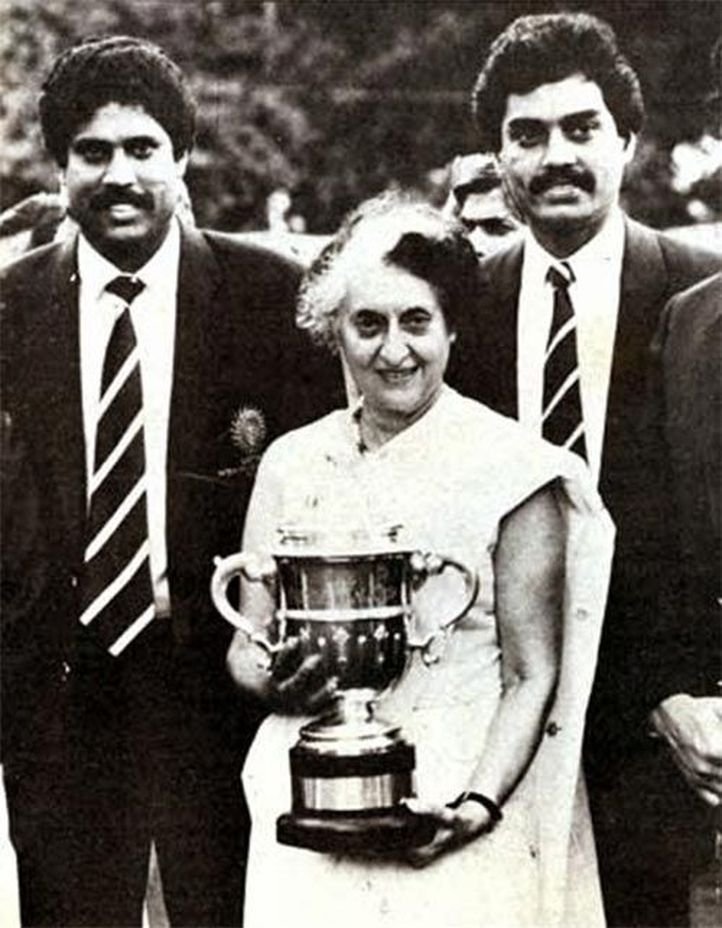 Source: pinterest
32. Another shot of the young duo, Vinod Kambli and Sachin Tendulkar.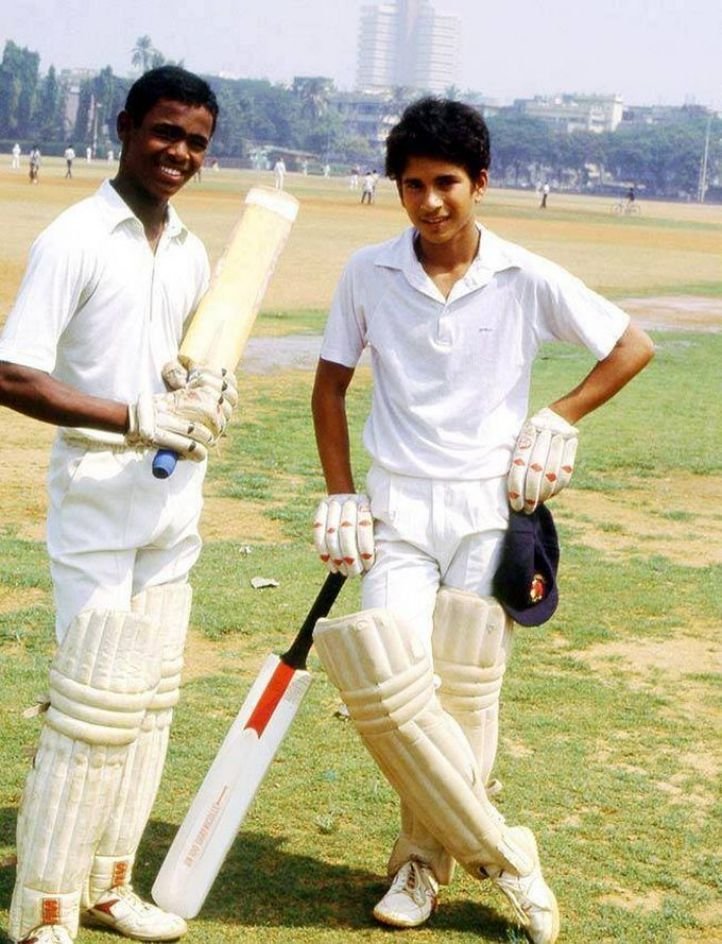 Source: netiap
33. Mumbai when it was 'Bombay', circa 1950.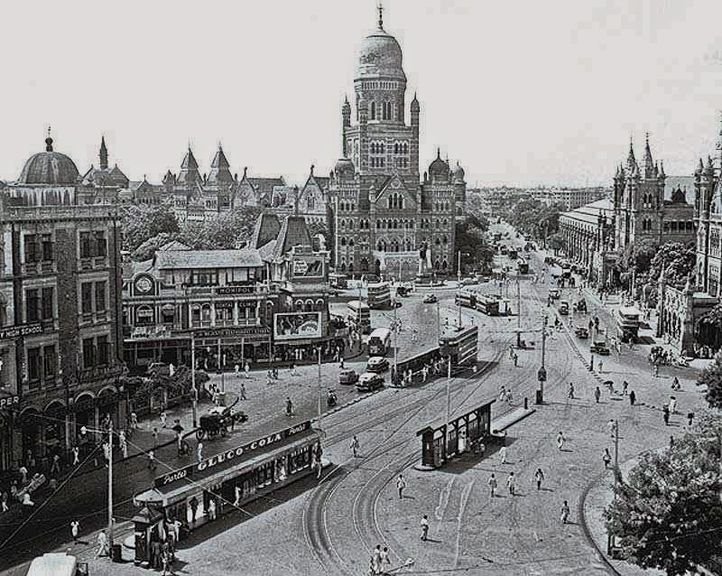 Source: blog.gulf-recruitments
34. And the Opera House on MG Road, Bangalore, around the same time.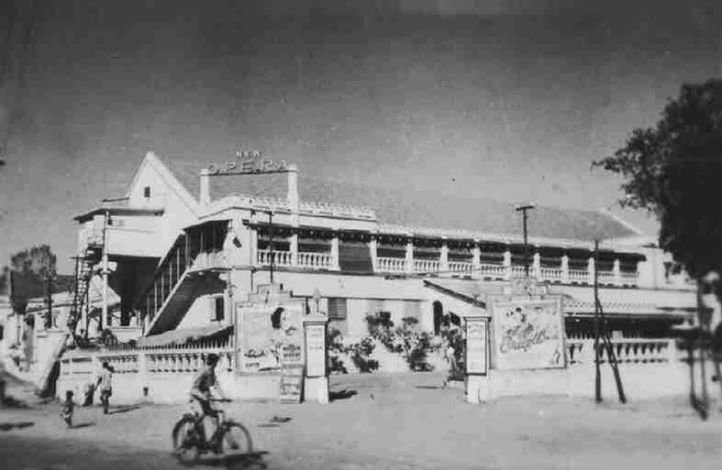 Source: reckontalk
35. A photograph of a demonstration by Satyagrahis.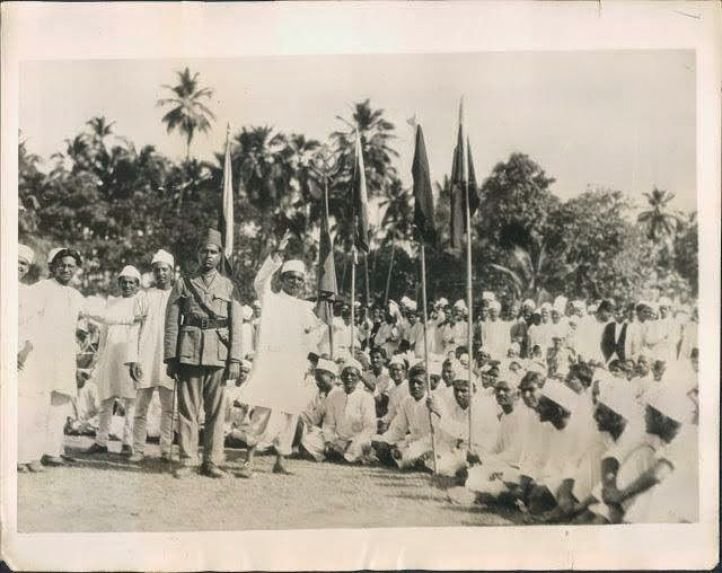 Source: srsithecreator
36. Indian rebels hanged during the struggle of 1857 against the British.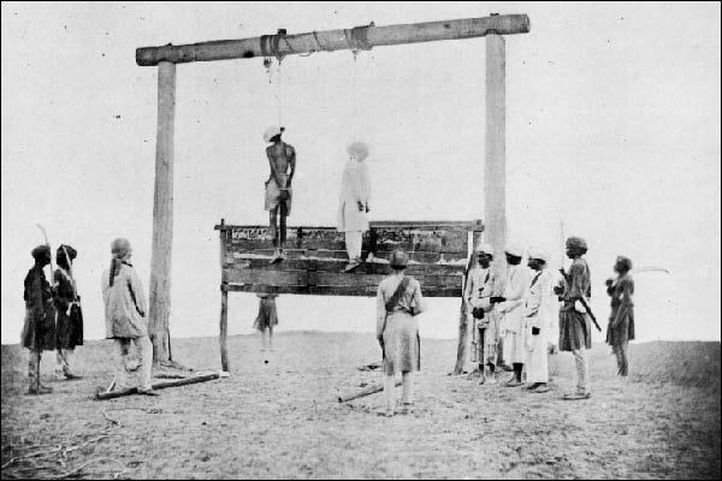 Source: harikrishnamurthy
37. Yash Chopra relaxing with his actors, Anil Kapoor and Sridevi, on the set.
Source: pinkvilla
38. Zeenat Aman as the poster girl for Air India.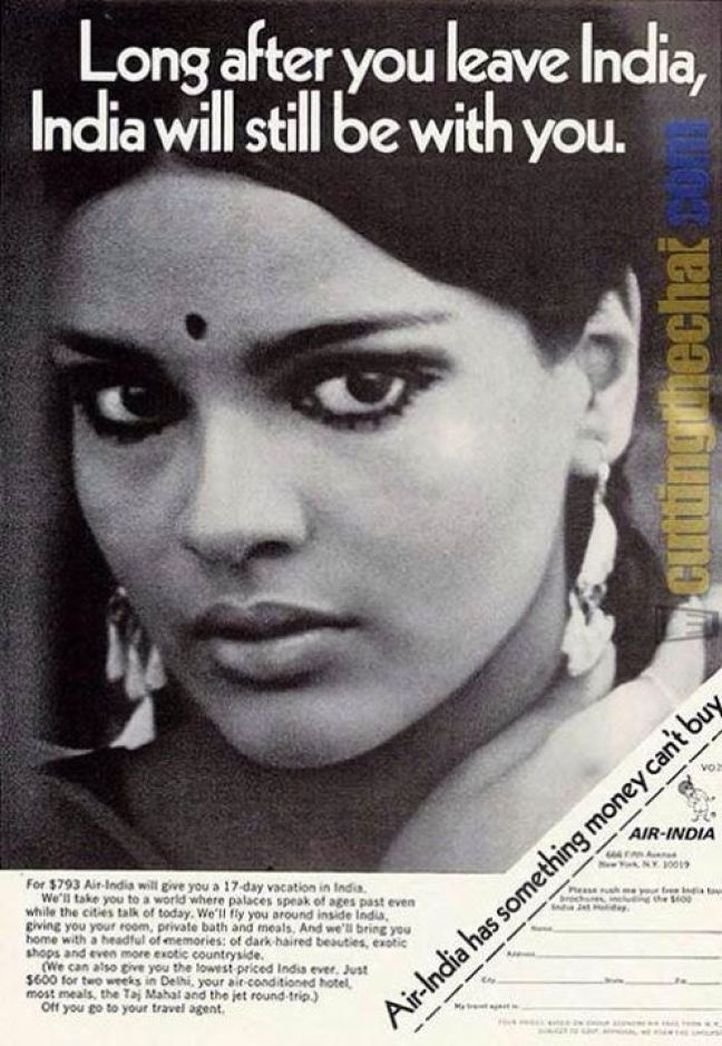 Source: comedyjokes.in
39. And Amjad Khan's character Gabbar on a print ad for Glucose-D.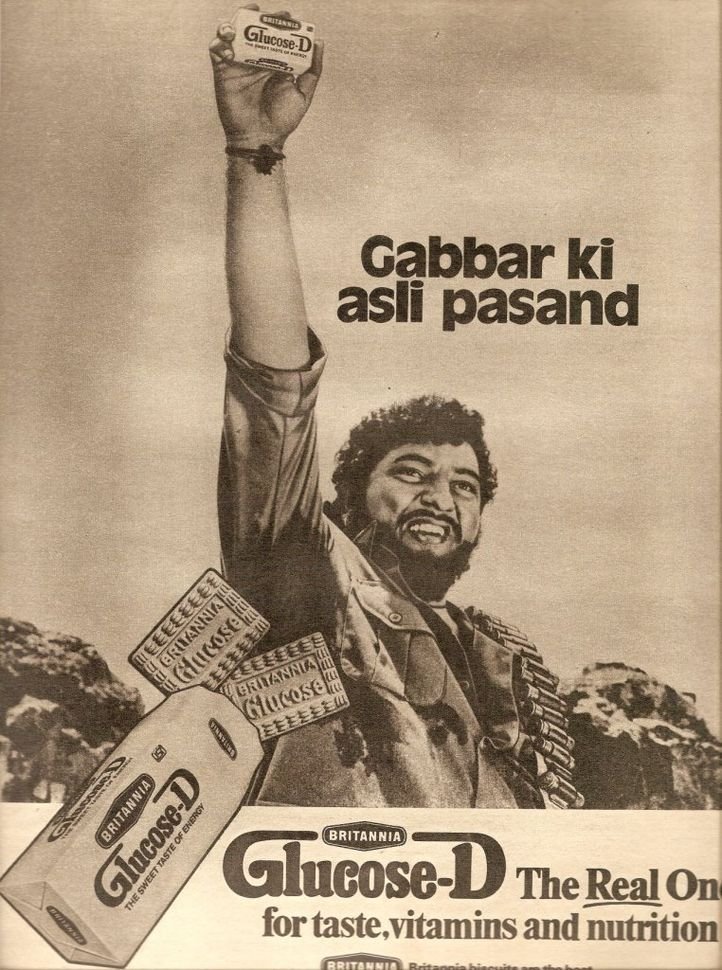 Source: naachgana
40. The then Governor General of India, C. Rajagopalachari, bids goodbye to Lady Mountbatten, 1948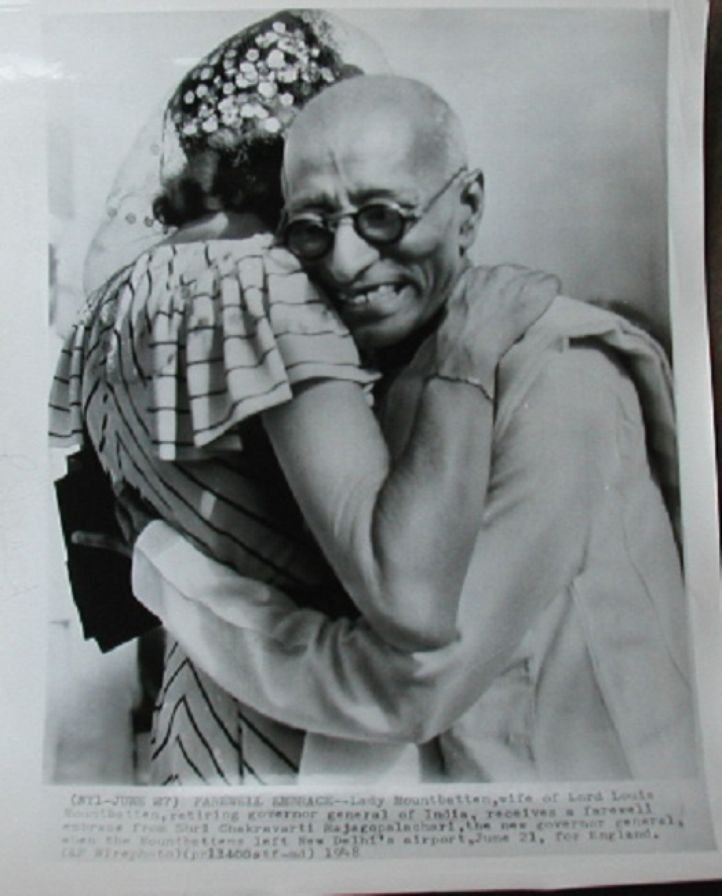 Source: emlii
41. AR Rahman on his road to greatness.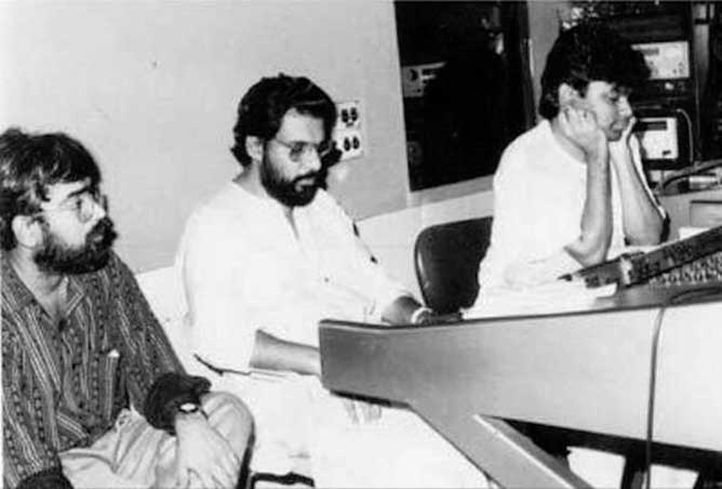 Source: doolnews
42. President Pranab Mukherjee smoking a pipe a few decades ago.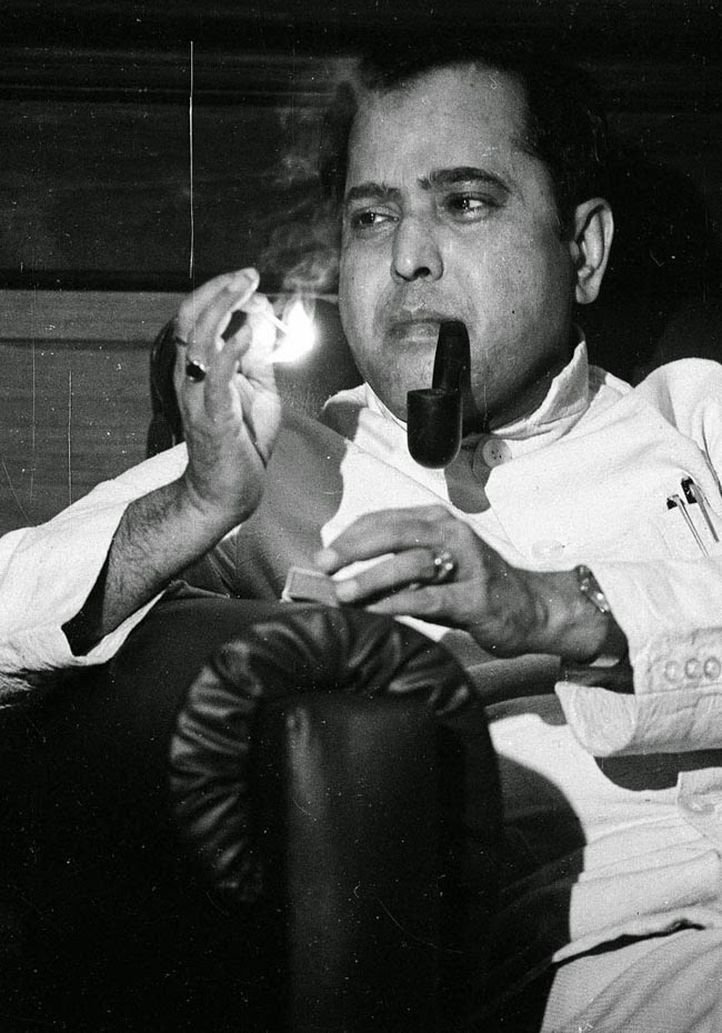 Source: blog.gulf-recruitments
43. The Rolls Royce showroom in Mumbai.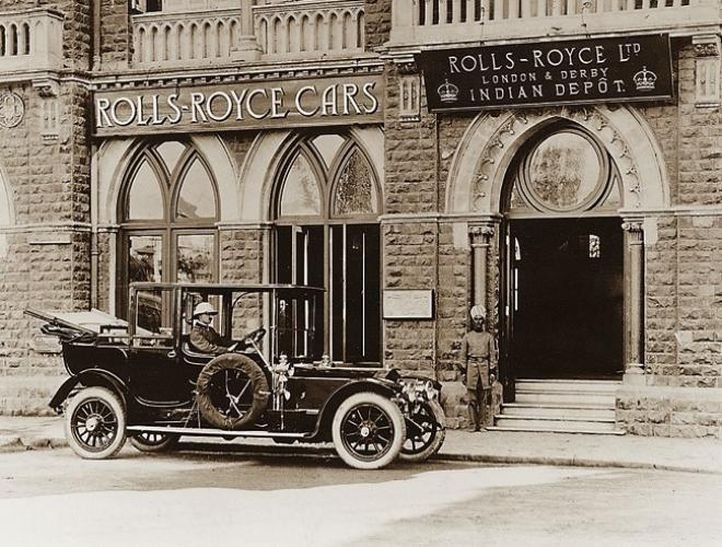 Source: mantriji
44. A Student in Madras following a practice of tying the hair to a rope and nail to avoid distraction while studying.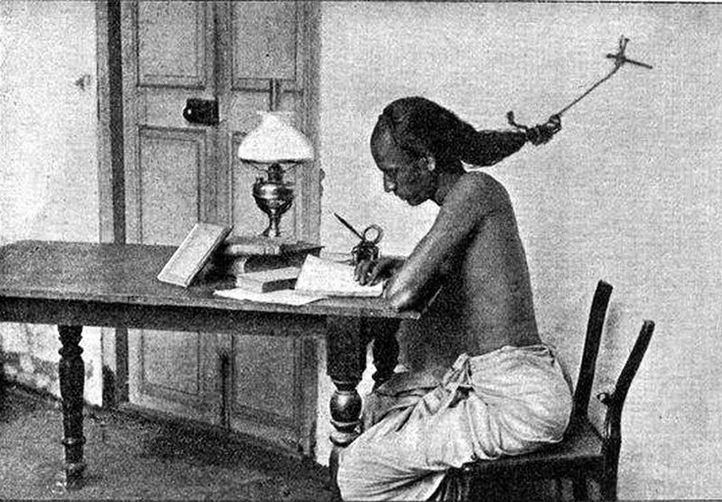 Source: pinterest
45. Netaji Subhash Chandra Bose pictured with his family.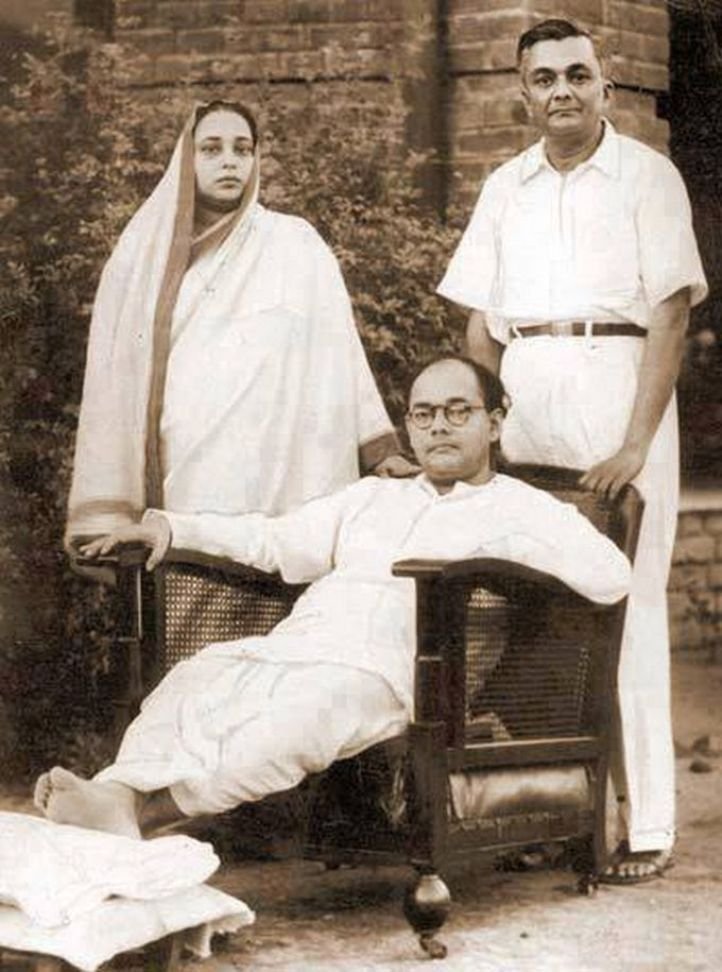 Source: netiap
46. The first Indian cricket team, called the 'Parsi Team', to tour England in 1886.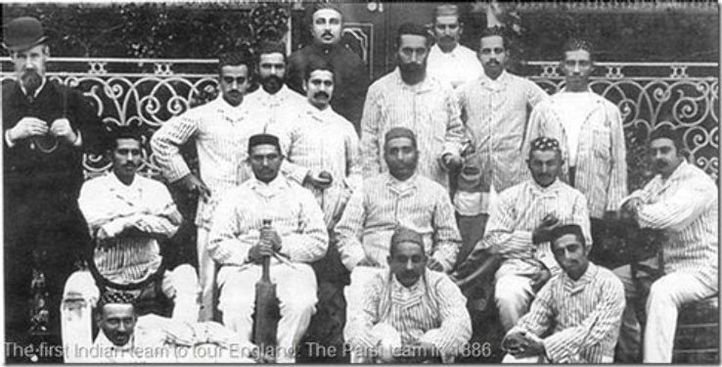 Source: hellotravel
47. Late actress Zohra Sehgal during her younger days.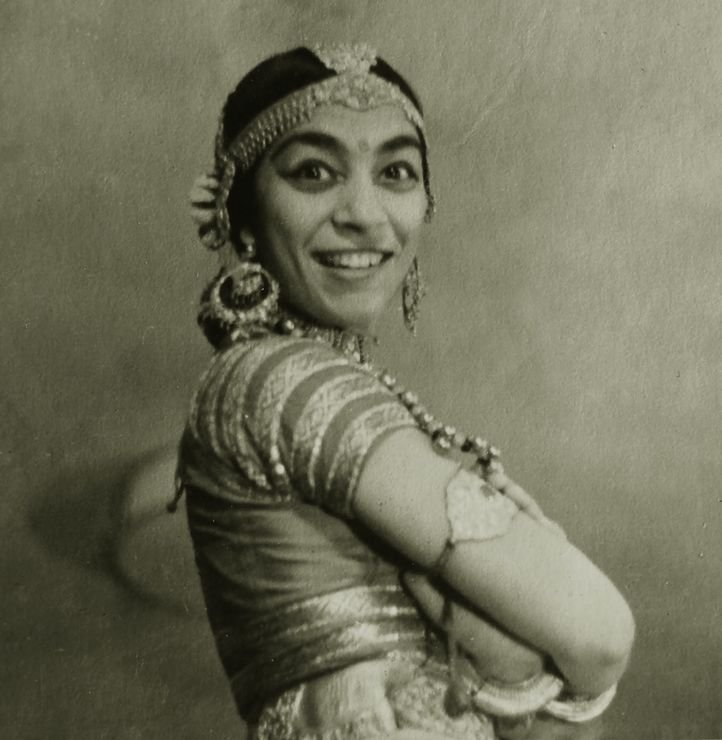 Source: imgbucket
48. The beautiful Zeenat Aman after winning the 2nd Runner Up at the Miss India Contest, 1970.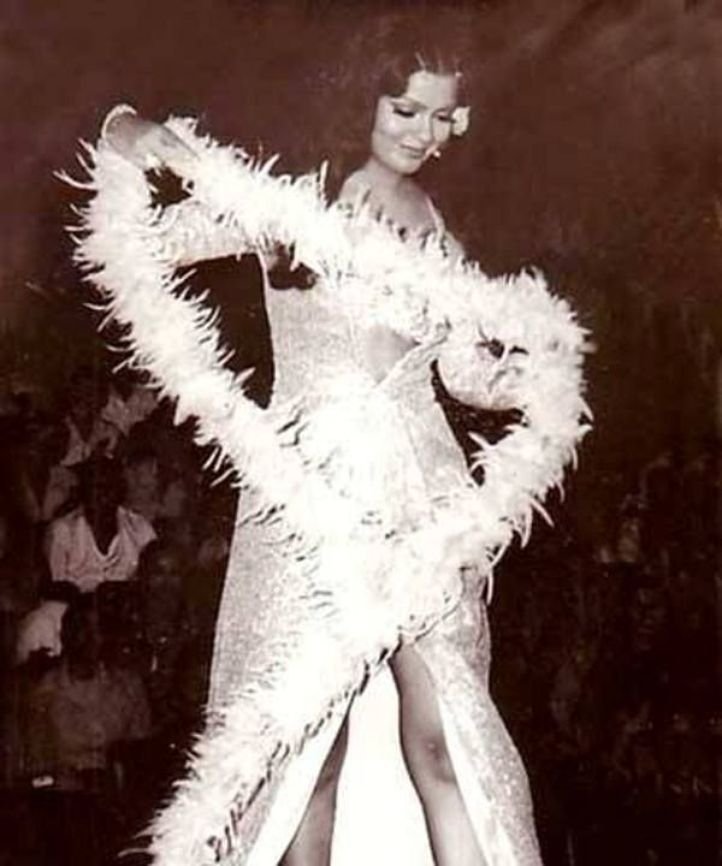 Source: pinterest
49. Shahrukh Khan and Gauri as youngsters.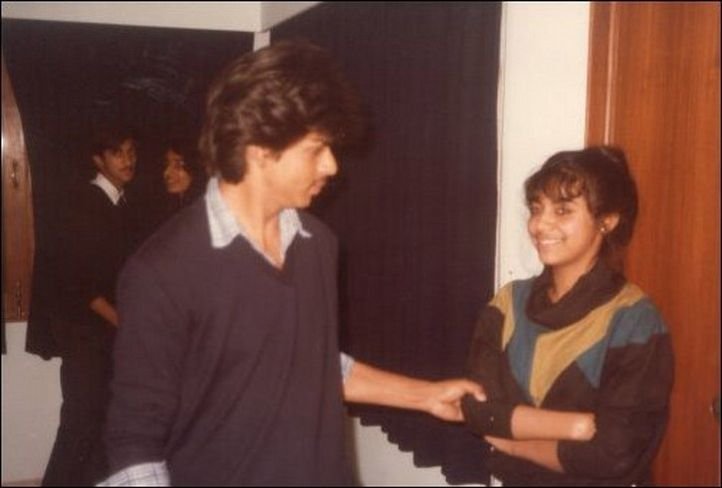 Source: chennaionline
50. Seeta Devi, an Anglo-Indian silent film actress, clicked in 1925.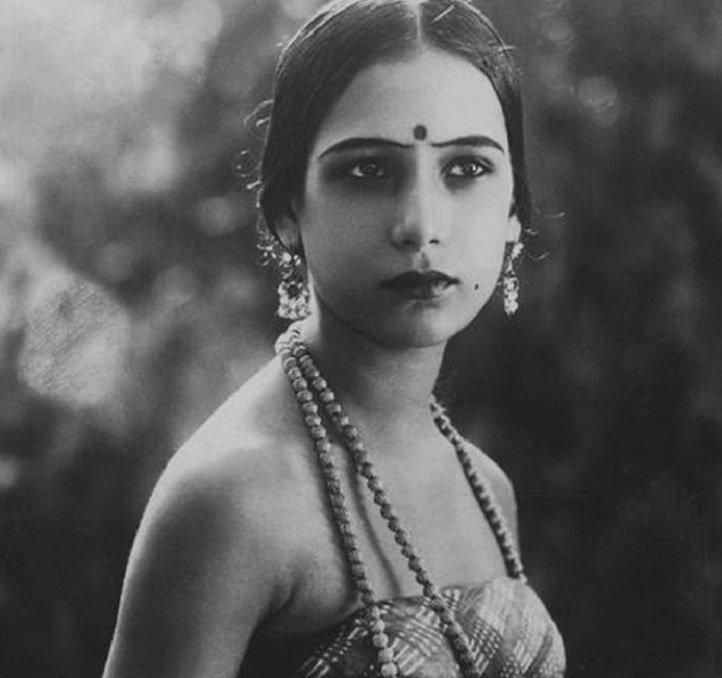 Source: livejournal