A great relationship doesn't need expensive shows of affection all the time. What matters more are sweet romantic gestures that can make your lover go awww… Sometimes, a sweet gesture can make your partner's day, even if it's the smallest thing. What matters is that you care enough to create little ways to remind your lover that you're still madly in love with them.
These gifts from the heart were so loveable that we had to salute the people who came up with them. Let them inspire you to new heights of sweetness.
1. "He arranged for free Jagjit Singh passes once upon a time. We attended the concert. Later I came to know that he had only heard the name 'Jagjit Singh' for the first time… Forget the ghazals. That was also the first and probably the last time!"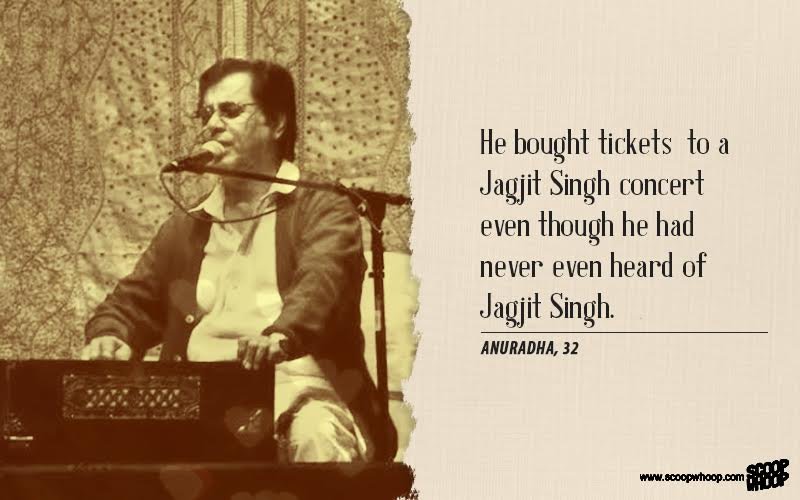 2. "We have been married for 50 and a half years now and I can honestly say that my husband is not a romantic. But for our 50th wedding anniversary, he gifted me a bouquet of 50 roses. That was the first time ever he gave me flowers."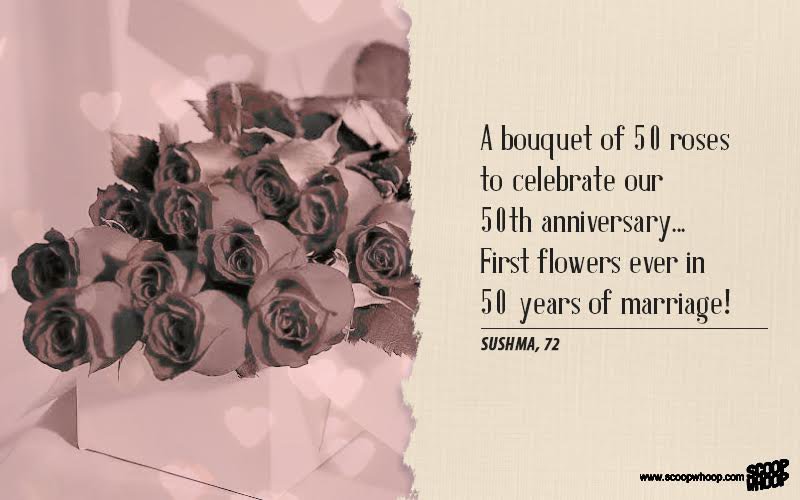 3. "I eloped with my husband because he was still a student back then and my father didn't agree to our marriage. I supported us in the first 10 years of marriage while he was still pursuing Law and later his career. His first salary as a lawyer's assistance for ₹ 75 and he gifted me a pen worth 10 rs from it. I think that's the most treasured gift and I still have it."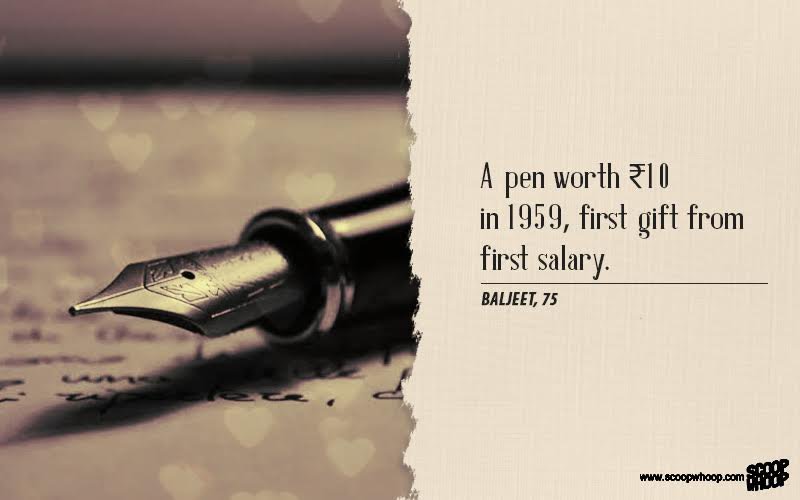 4. "I had shifted to Bangalore from Ludhiana because of my job. My boyfriend (now husband) was a college sweetheart. On my first birthday in Bangalore, I was really upset, homesick and almost on the verge of tears. In the evening, when I came back home from office, he was there! He had filled up room with balloons and was waiting for me with a cake to wish me. He had taken permission from my landlords as well to let him enter my room and decorate it."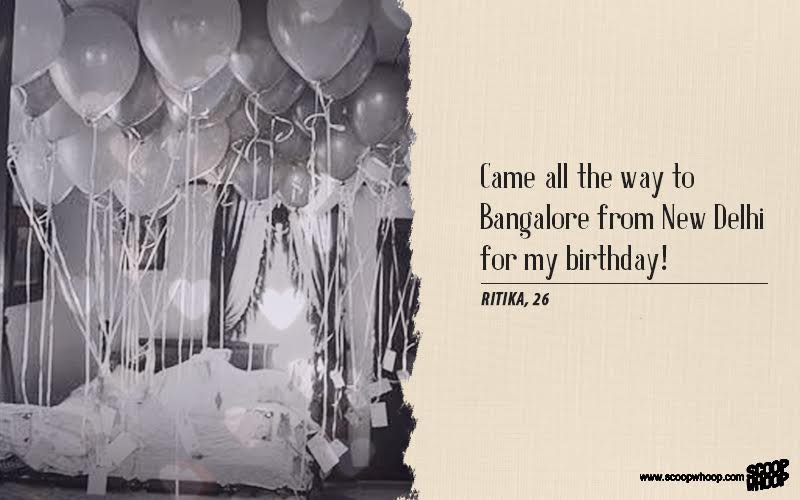 5. "It was the early '90s and I was in college. He had seen an English movie and had made a mix-tape for me inspired by that. But instead of English songs or mainstream music, he recorded all our favourites, English, Hindi and even Bengali! (I am Bong). We have been married for 21 years now."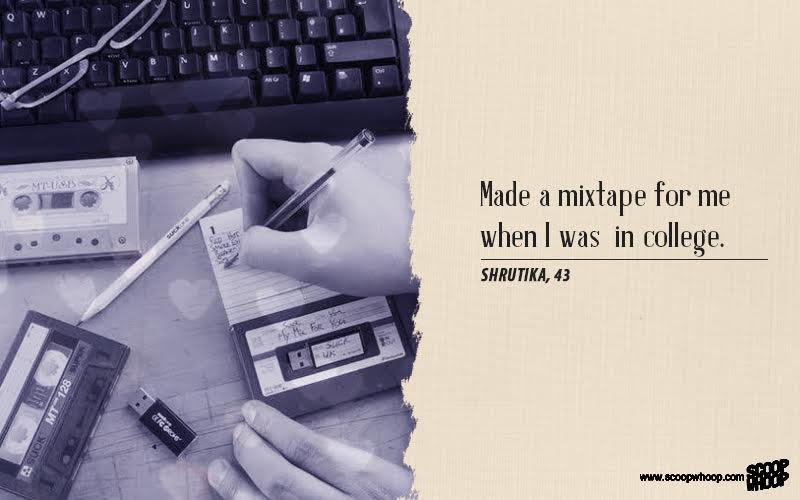 6. "In the age of online dating and hooking up on first dates, I met my boyfriend via a friend at a house party. We instantly hit off and exchanged numbers. After talking on the phone and on Whatsapp for a week, he asked if I would like to meet again. When I said yes, he actually came to my house and took my Dad's permission to take me out for dinner. My Dad was so shocked that he said 'yes' (I think!)"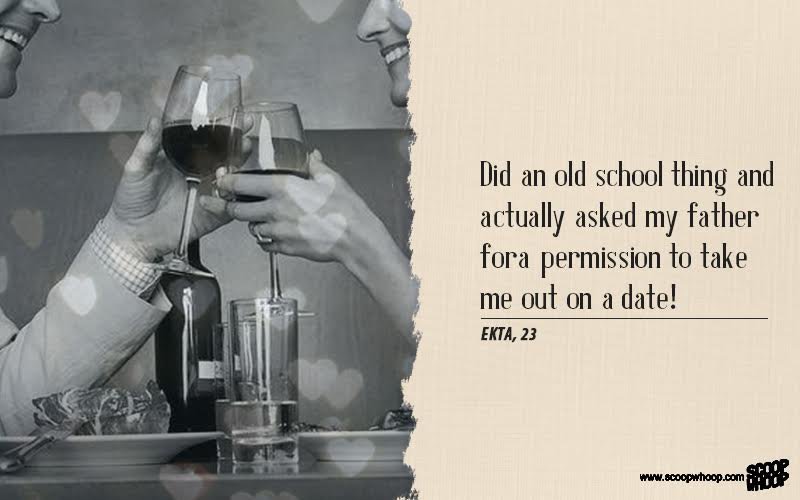 7. "We had been dating for only 3 months when one day he wrote a poem for me and read it out. I think it was the most romantic gesture someone has ever done. Even though weare not together anymore, I still cherish that moment and still have the paper with the poem."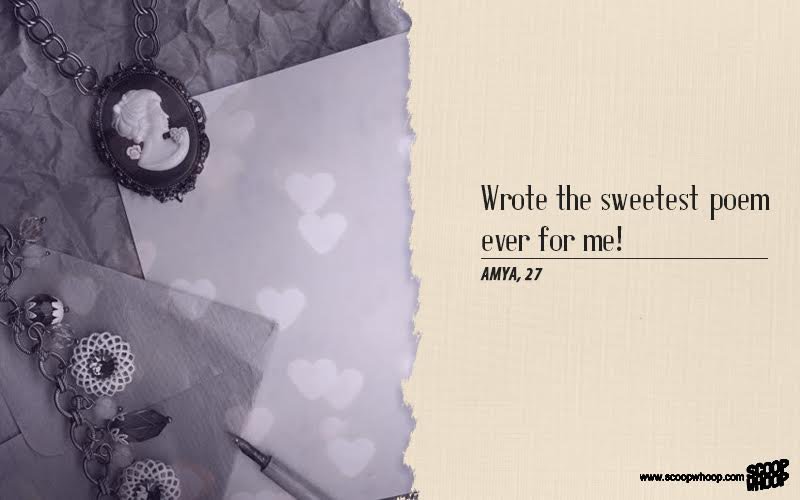 8. "I had gone to UK for holidays with my parents in 2011. After a week, I started missing my boyfriend a lot and while talking to him on Skype one night, broke down in tears. The next day, I had chocolates, teddy bear and a bouquet of lilies delivered to my hotel room. I am getting married to him this winter."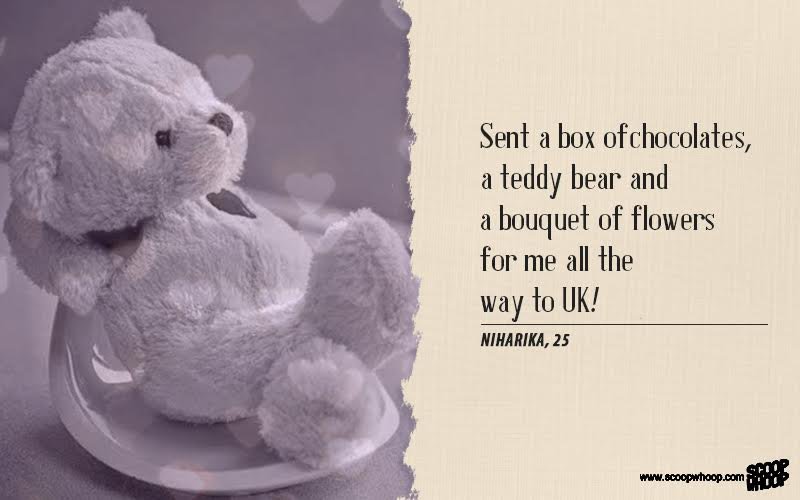 9. "In India, its not a common thing to name your kids after your parents. It's a very westernised custom. But my husband named our first daughter after my mother. I hadlost her while I was carrying my kid and I still miss her terribly. But as I held my newborn in my arms for the 1st time, he just rubbed his hand on her head and called her "Nina". I think I fell more in love with him in that moment."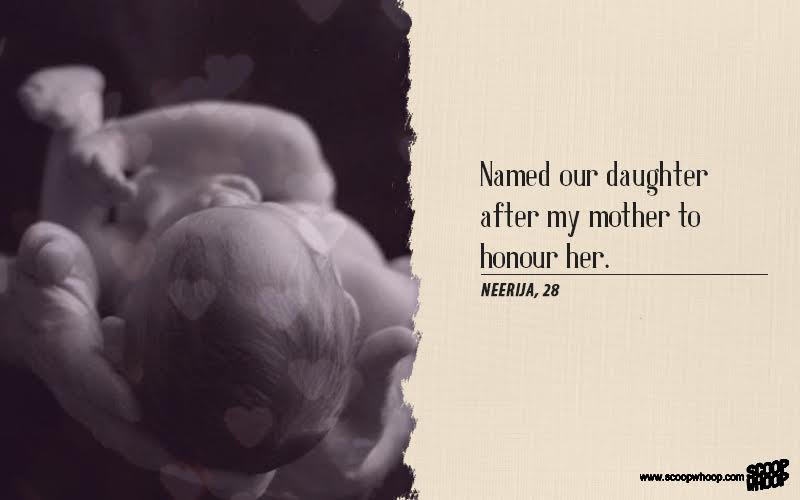 10. "It was a busy afternoon and we were roaming around in Colaba in Mumbai. I saw a beautiful painting of a couple and just exclaimed, "How lucky would one be to be loved so completely". I was quoting one of the books I had read but I said it. He just held on to my hand, pulled me into his arms, and kissed me. Right there! In a busy afternoon, in Colaba. The kiss maybe lasted 5-7 seconds, but it was the most romantic kiss we ever shared."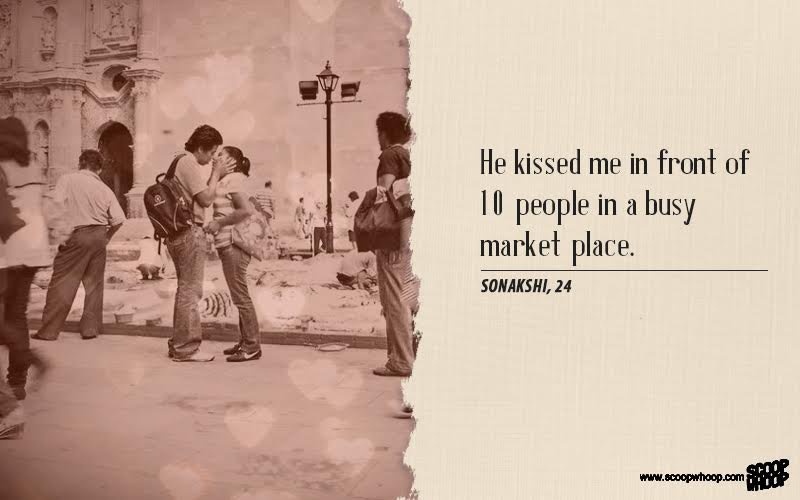 Love is an endless phenomenon but showing it every once in a while restores your faith in it all over again.