Robert Jan van der Kaaij, a 28-year-old Graphic Designer from Houten, is all up for challenges and we know this how? How about the fact that he rode 17,000 kms, crossed 14 countries from Netherlands to Amchi Mumbai in all of 3 months?
Yes, you read that right. 14 countries and 17,000 kms ON HIS BIKE!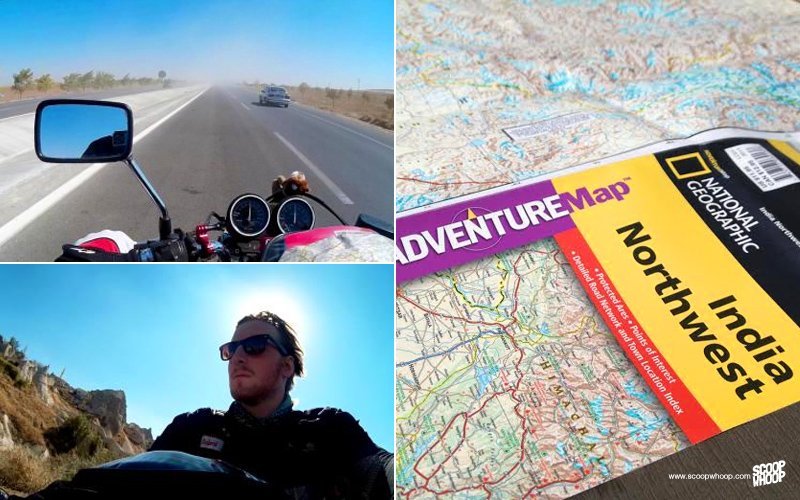 Approximately 10 years ago, he watched a show on Discovery Channel where he saw a guy documenting his trip from one country to another and he knew right then and there that he'd like to do something similar. Soon after, he got his first bike a year and a half ago and challenged himself to take a trip, going all the way eastwards and stopping right in India.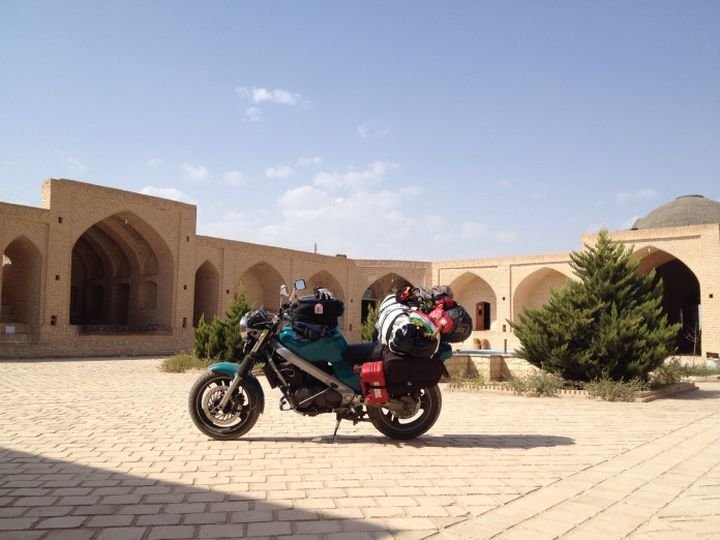 He started planning for the trip in September 2014, getting papers in place, keeping cash ready and taking care of other things to fund his trip. He'd just graduated and wanted to work as a freelance graphic designer. But nothing solid came by so he took up a job assisting disabled people. Staying true to his commitment finally paid off as he got a great freelance job that ended up funding his entire trip!
His parents were dubious about the whole thing from the very beginning, but he convinced them with his sheer determination and as parents do, they finally agreed to it. Although, it must have been quite hard for them, I imagine.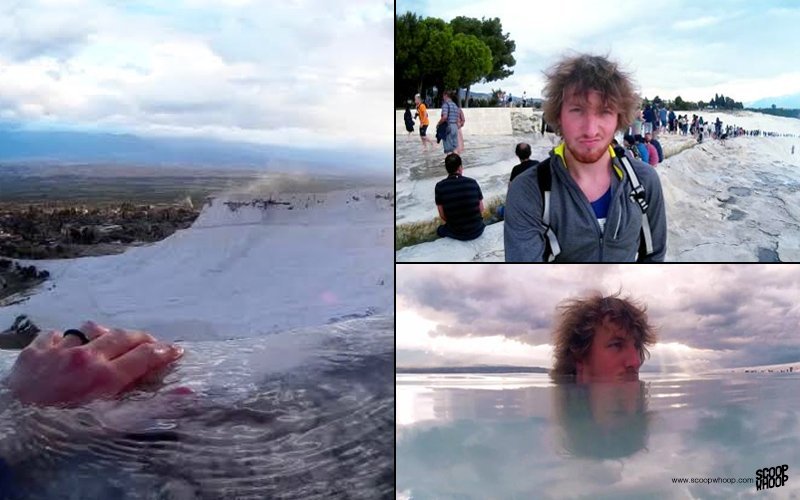 He celebrated his 28th birthday on the road, trying to get past the Croatian border, and man was it difficult? "It was the most difficult border to get past. Adding to the agony was an unfortunate incident of misplacing my passport. After an hour of unloading my bags from the bike and rummaging through my stuff, I finally found it right in my backpack!," he told ScoopWhoop.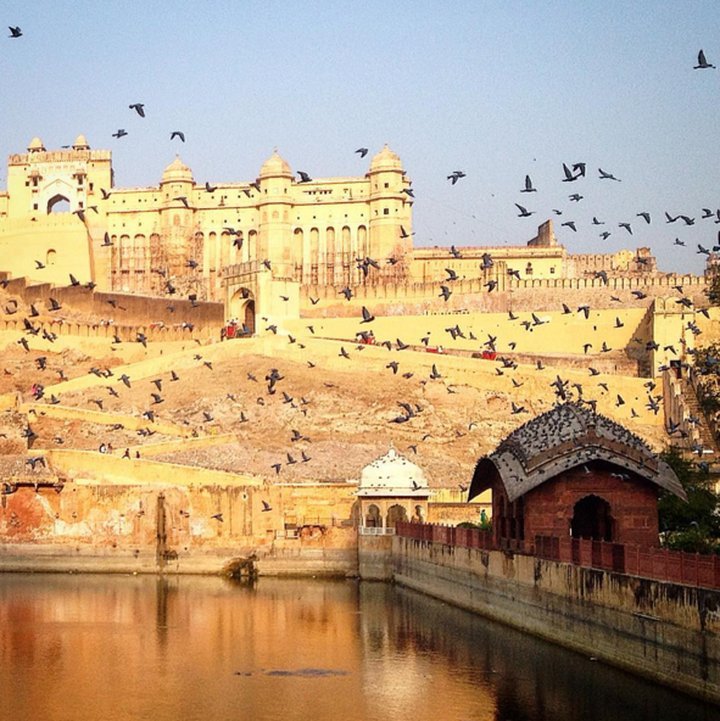 When it came to getting past borders, he tells us, "the most taxing was the Iranian border, where I had to pay an agency to ask a company to send me a written invitation so that my Visa could be approved, and that cost me a whooping 300 dollars", which was the most expensive compared to other Visas.
He's had some crazy experiences crossing 14 countries, and he shares a few with us which are quite scary in nature. In Turkey, "a youngster pulled out my bike's key because I wouldn't let anyone sit on my pretty blue bike. But I always carry a spare key that's strapped to my wrist." - a very good advice from a fellow biker.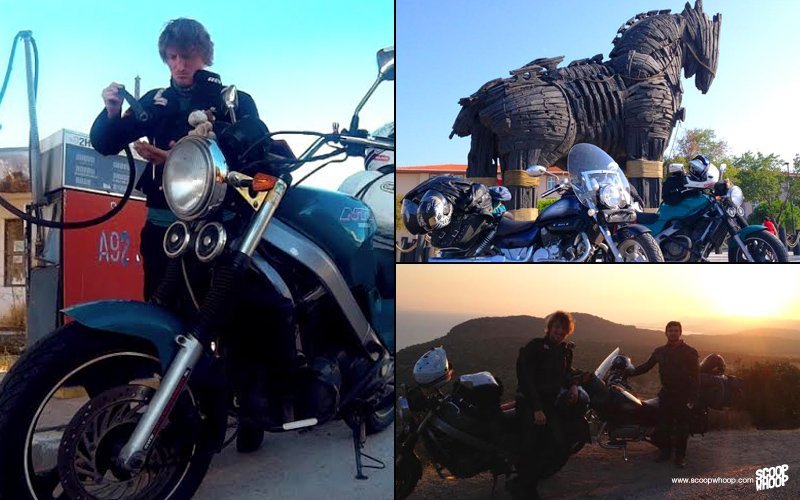 Sharing another experience, he says, "While travelling somewhere near Udaipur in Garwhal district, I had to cross a pretty tough stream. Just when I drove into it hoping to make it across, my bike gave away and I couldn't pick up the 300 kgs of heavy bike body by myself. This was when I saw a few shepherds who helped me rescue my bike."
In another incident in Ahmedabad, his laptop charger and a dirty sweater got stolen. Well, he doesn't care for either of it as he was pretty sure that by the time he finishes this trip, he'll be left with nothing, not even his bike. But to his surprise, he was able to ship his bike back home.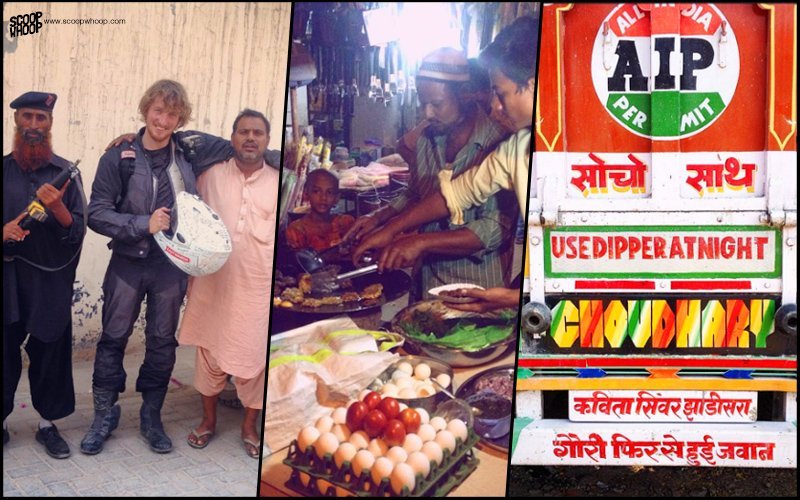 His toughest trail was the Himalayas, but he also describes it as the most beautiful as well. "I could see the wide expanse of snow, with a deep valley to nowhere on the sides and it was beautiful."
Another beautiful sight he fondly remembers is when he saw Udaipur from atop a temple on a hill. "I could see the whole city and that was the most peaceful I had felt in a very long time." He complains though, that people, more men than women, would throng about him, to click selfies, which he was kind enough to oblige, even thought it did annoy him. The constant heat and traffic were also a bummer at times.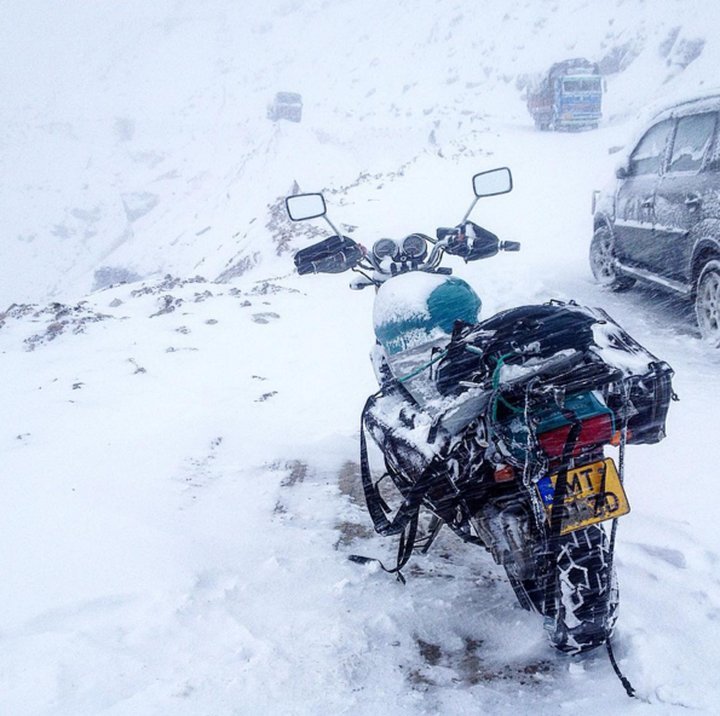 Crossing every country, he noticed a cultural shift, from the way people ate, spoke and in their attitudes. The littering, the pollution and the persistent honking in certain countries was a major cultural shock for him as in Netherlands none of this is a problem. "The most difficult thing for me was to leave people behind, and embark on to the next destination. But the hope of meeting new people and exploring new places kept me motivated.
After a hectic yet beautiful journey of three-long months, he is taking with him an experience of a lifetime. With friends abound and spread all over eastwards, he plans to take this trip again sometime in a few years.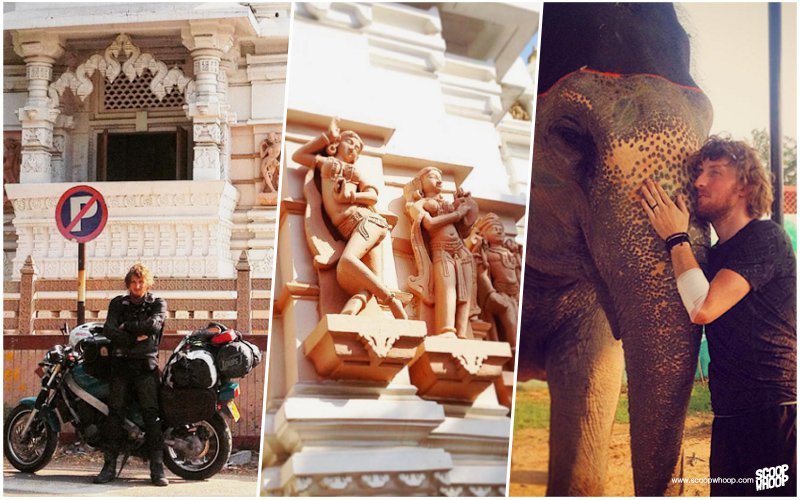 Till then, he is going to go back to being a graphic designer, and plans to buy an apartment and open it up for couch surfing for fellow travellers. He tells us that he is going back as a different person. This journey has changed him a lot.
The most prized thing he is taking from India is- our infamous head bobbling habit. Now he bobbles his head every time you ask him a question.
To great journeys and meeting more interesting people ahead.
You can follow him on Instagram and on goingeastwards.