Balu Mahendra's 1983 classic film Sadma is set to be remade by ad filmmaker Lloyd Baptista.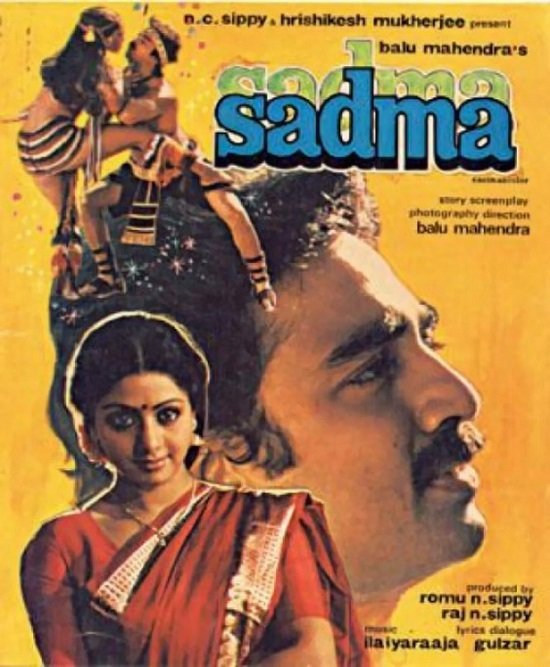 Sadma , which is a remake of Mahendra's 1982 Tamil film Moondram Pirai , starred Kamal Haasan and Sridevi. Kamal Haasan even bagged a National Award for his role in the original Tamil film.
The plot of Moondram Pirai and Sadma revolves around Sridevi's character, who suffers a head injury in a car accident and regresses to her 7-year-old mental self. She ends up in a brothel where a lonely school teacher, played by Kamal Haasan finds her and he then rescues her.
For many of us who grew up on a healthy dose of Indian films in the 80s and 90s, Sadma holds a special place. A story set in a quaint little southern town, with brilliant songs and a story that within a span of two hours took us on a roller coaster ride of emotions – Sadma was one of the high points of Indian film-making in the eighties.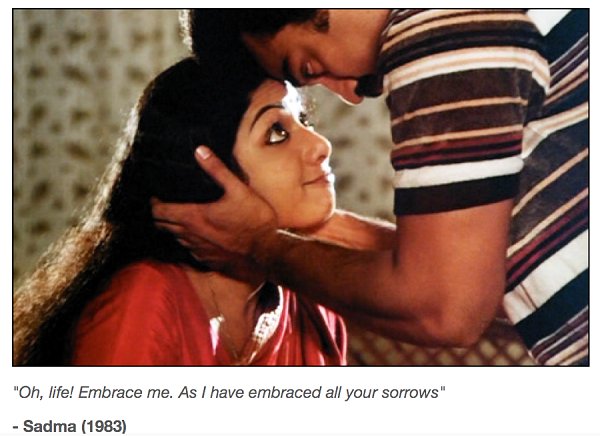 Which is why maybe one can understand why the news of this remake might not incite happy screams from hardcore fans of the 1983 film. But Lloyd Baptista, the man to plans to remake it, is himself a huge fan of film (duh!).
"Yes I am remaking Sadma. It's a beautiful film, I had seen it as a young boy and the last scene was always stuck in my mind. I feel the current generation who doesn't believe in love needs to see films like Sadma," Baptista told PTI.The filmmaker says casting director Mukesh Chabhra is working on the film and they are in talks with few big names to play the lead roles. Haasan bagged a national award for his role in the Tamil original."We are in brief talks with some A-list actors because it's going to be hard to replace Kamal Haasan and Sridevi."The remake of Sadma might have a contemporary take and Baptista is figuring out which approach to go by and make the film.
Let's hope it's a worthy remake. For those who haven't watched Sadma , you can watch it here .