Sabki jaan sabki shaan… sabka ek bhaijaan!
Taking a cue from the popular Salman Khan song, his fans have opened a restaurant called 'bhaijaanz' on Carter Road, Mumbai.
A brainchild of Rahul Kanal, Tabrez Shaikh, Sohail Siddique, Kursheed Khan and Zafar Sayed Yusuf, a group of foodies and die-hard Salman Khan fans, 'bhaijaanz' is their gastronomical tribute to their superstar.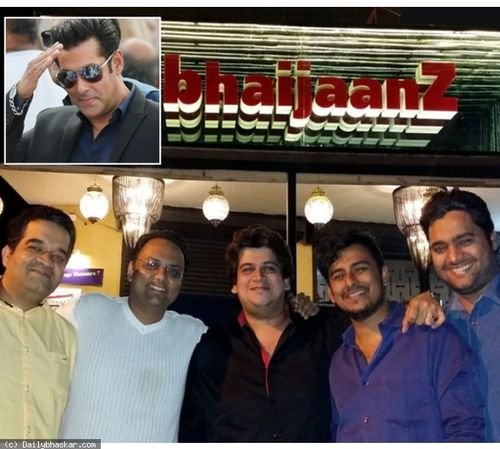 Taking elements from Sallu bhai's life and incorporating them in the decor of the restaurant, the entrance has been done up in the style of Khan's real life residence Galaxy Apartment in Bandstand. The walls have been done up in thought bubbles consisting of Salman Khan's popular dialogues like 'Ek baar jo maine commitment kar di' and 'Dosti me no sorry no thank you.'
The menu has been inspired from Salman Khan's super hit movies and features quirky dishes like 'Andaaz Apna Apna', 'Ek Garam Chai Ki Pyaali Ho' and also a ' Salaam-e-Sandwich', 'Wrap Ready' and ' Mutton Dole Shole Kebab'.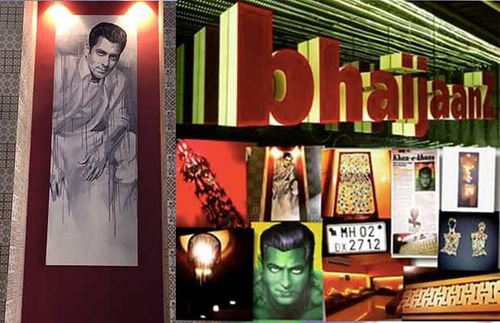 Well, what if you could never gorge on his famous home-cooked meals, 'Bhaijaanz' menu also brings a spread of Salman Khan's favourite mutton dishes to his fans, specially designed by Tabreiz Sheikh, the former chef at Radisson London.