Recently on Humans Of Bombay, Sapna Bhavnani shared her story of sexual abuse she faced some years ago. In recent times, a few other women have also stepped forward, recounting their tales of horror. Here, we've collected their stories, to celebrate their strength and courage and hopefully to inspire other women, who may be suffering in silence, to step out of the shadows.
1. Sapna Bhavnani
"When I was 14, I used to talk to boys; drive motor cycles, smoke cigarettes and people in Bandra would often call me a…

Posted by Humans of Bombay on Wednesday, 8 July 2015
2. Kalki Koechlin
"The reason i spoke out about my sexual abuse is not to get people to feel sorry for me but to give others who have had…

Posted by Humans of Bombay on Thursday, 9 April 2015
3. Shalini Kantayya
Shalini Kantayya is a TED Fellow. You can read her whole account here .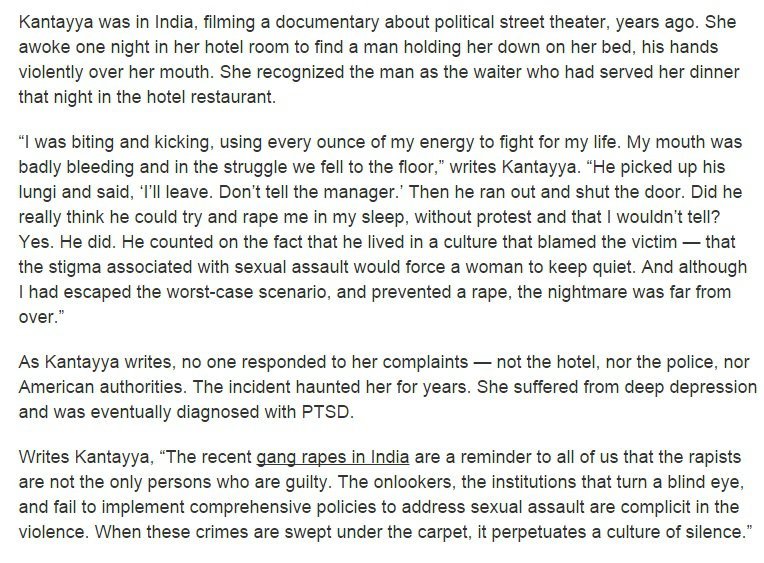 Source: TEDBlog
4. Priya Jason
Priya Jason is a survivor of both child abuse and gangrape. The full account of her ordeal can be read here .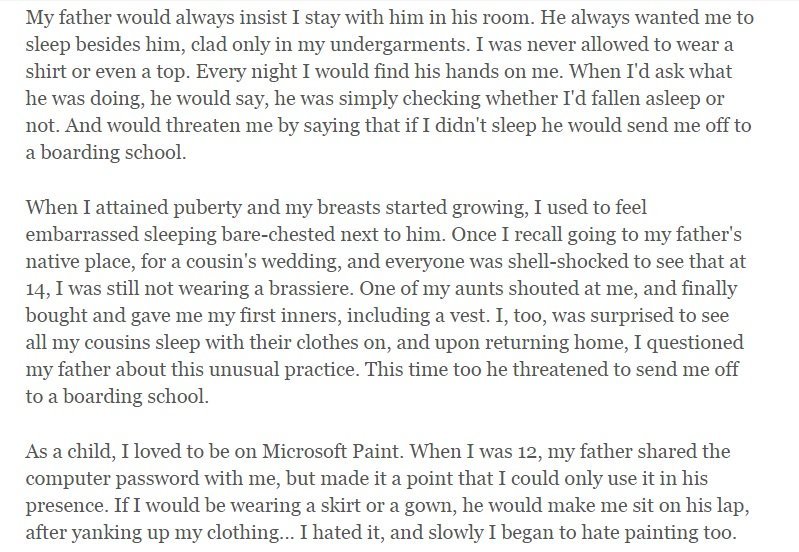 Source: Dailyo
5. Sonam Mittal
Sonam Mittal was an employee at the environmental NGO, Greenpeace for close to two years, when an older male employee sexual harassed her, repeatedly. You can read her whole account here .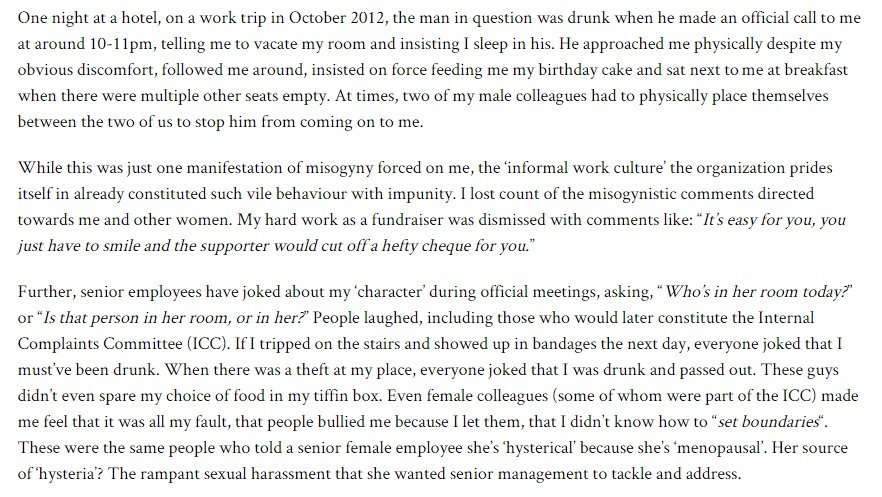 Source: YouthKiAwaaz
Featured Image: Humans Of Bombay