To travel is to learn, to discover, to know, to unlearn. Most love stories unfold during journeys. Most ideas are jotted down during a trip. Most people find happiness while they're travelling. And if you're lucky enough to be born in India, then the list of breathtaking places that are there to be seen and experienced is quite long. So go ahead, pack your bags, call your friends, pick up your camera, click a few hundred selfies, make some memories. We have put together for you a list of truly stunning places in India that you need to visit! A list of places that truly deserve a selfie with you!
Click on the images to see what a Selfie would look like at each of these places.
1. Pangong Lake, Ladakh
Serene, tranquil and absolutely stunning, the Pangong Lake is indeed proof that the creator of the universe is a true artist.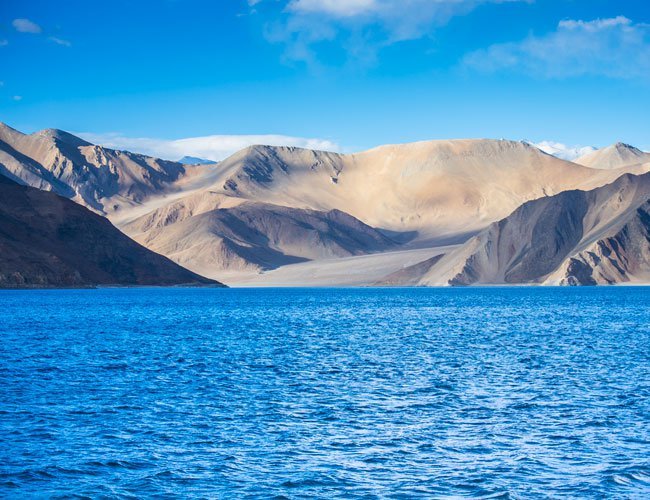 2. Dal Lake, Kashmir
What can be said about this heavenly place that hasn't been said already? Officially know as the 'jewel crown of Kashmir', it is known to be an integral part of tourism & recreation. It offers everyone with a breath-taking view & people who visit this place keep coming back for more.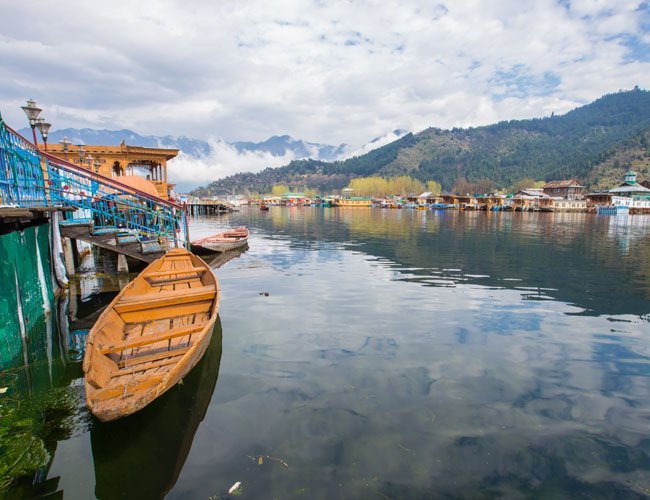 3. Varanasi, Uttar Pradesh
One of the oldest living cities in the world with a rich and fascinating history, Varanasi astonishes both foreign and Indian visitors. It is also a key city that features in the Hindu mythology. Must visit for any Indian.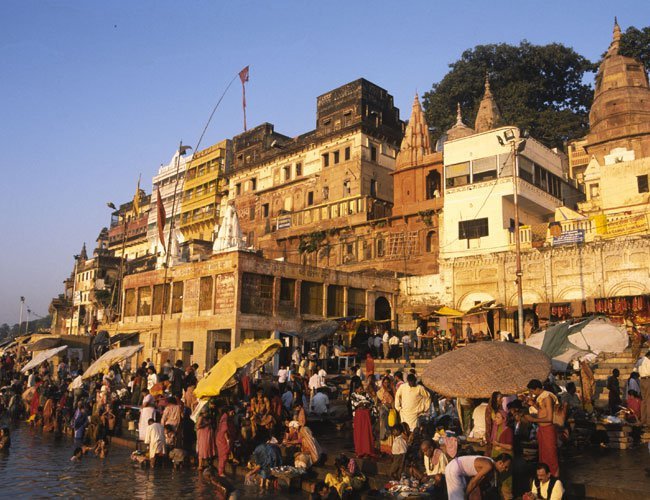 4. Valley of flowers, Uttarakhand
A sight which you feel can only be conjured up by the imagination of a poet, the Valley of Flowers is like colourful strokes on Nature's canvas. The Alaknanda River gushing down the slopes adds to the beauty.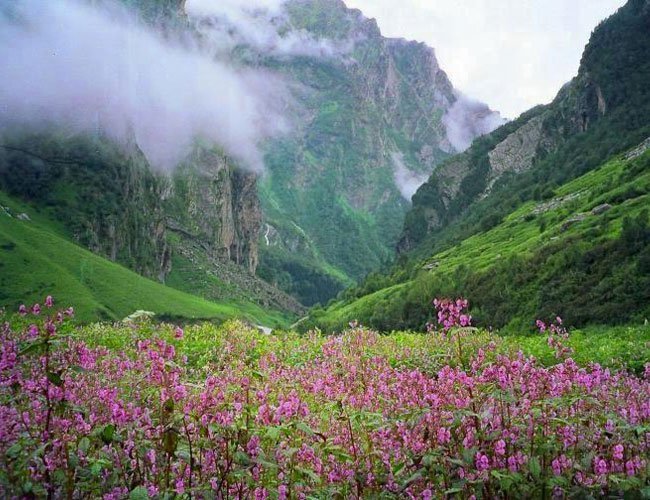 5. Desert Of Jaisalmer, Rajasthan
The winding dunes that glow in the morning, the starry-sky that mesmerise you in the night, the camel-ride that makes you feel like a king – every second you spend in the Desert of Jaisalmer is a memory that'll last for ages.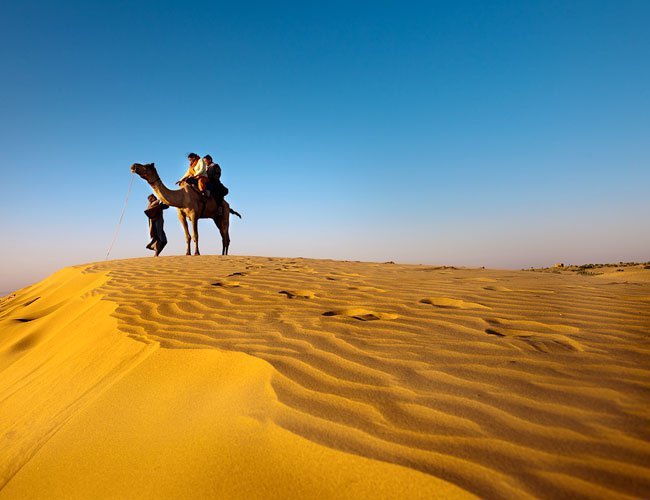 6. Lake Pichola, Udaipur, Rajasthan
Created in 1362 AD, this artificial fresh water lake is a remarkable testament to beauty. If you're lucky you might even get an opportunity to take a selfie with some of the magnificent birds that visit the islands surrounding Lake Pichola.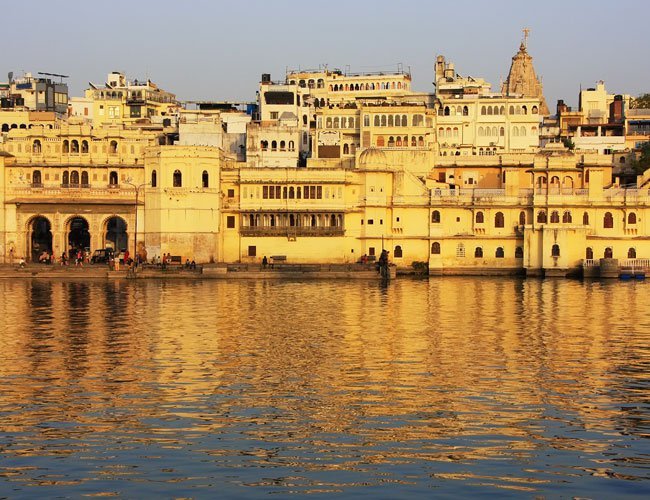 7. Nuranang Falls, Arunachal Pradesh
At about 100 metres high, and situated about 6000 ft above sea level, the Nuranang Falls is a silvery cascade that'll blow you away with not just the way it looks but the way it gushes and lashes against the rocks.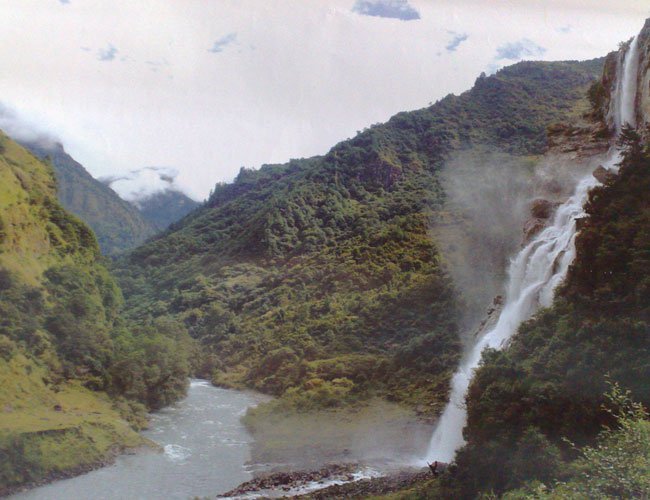 8. Dzukou Valley, Kohima, Nagaland
Pristine, virginal and absolutely unscathed by any signs of artificiality the Dzukou Valley looks like the stuff dreams are made of!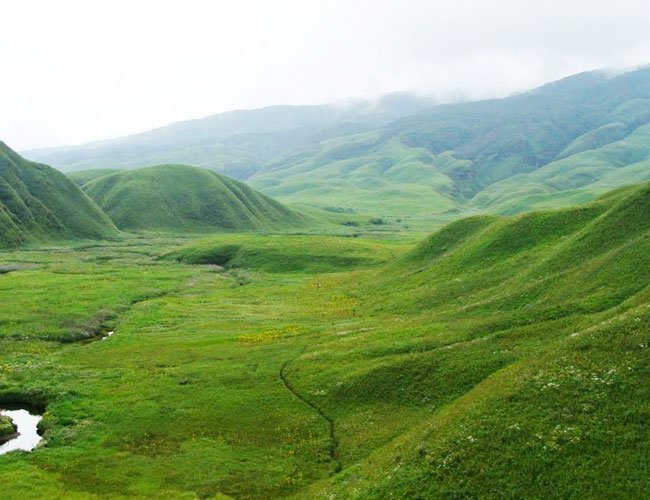 9. Sandakphu, West Bengal
The highest peak in West Bengal, Sandakphu is situated at the edge of the Singalila Park in Darjeeling. A start contrast to the traffic-infested, noise-polluted life that most of us are victims of. The trek to Sandakphu is a cathartic experience that'll give you a more peaceful generous perspective of life.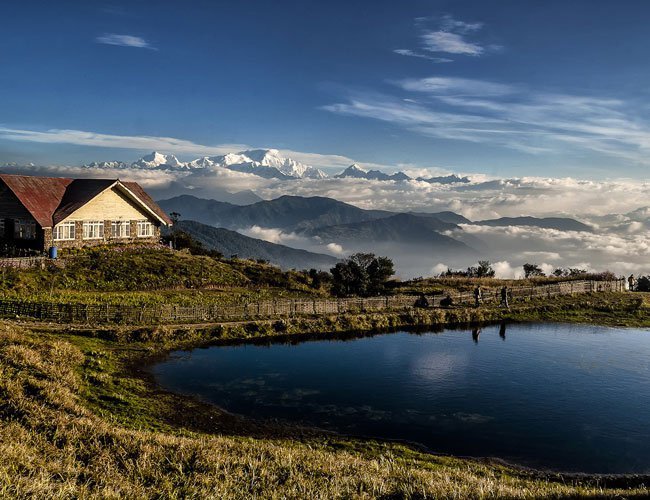 10. Kutch, Gujarat
Endless, vast, awe-inspiring, it is a must-visit on every traveller's list. Catching the sunrise and sunset while you're in Kutch is an experience that you'll cherish till the end of time.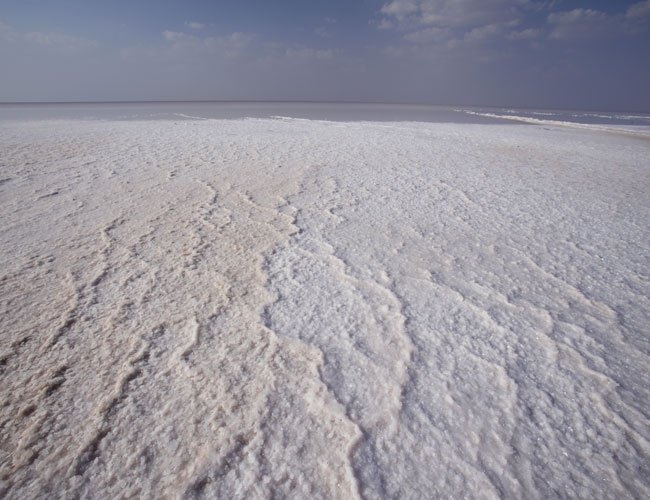 11. Kudremukh Shola Grasslands, Karnataka
Very few places will make you feel like you're standing at the heart of nature the way Kudremukh does. Luxuriant greenery, waterfalls, chirping birds – it's the definition of picturesqueness.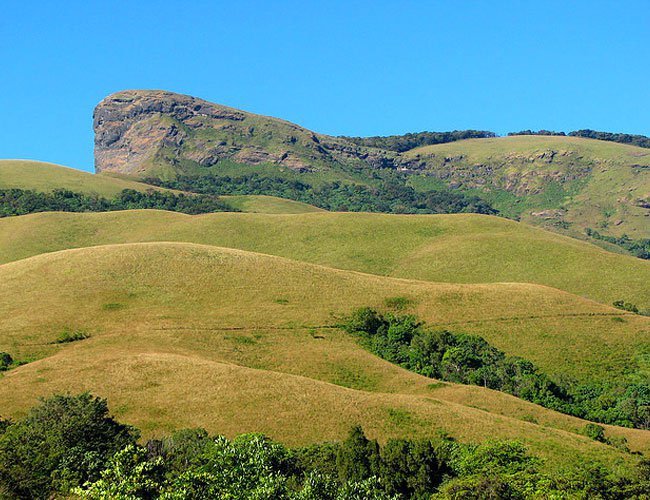 12. Belum Caves, Andhra Pradesh
An archaeological marvel, the Belum Caves looks like a scene straight out of an Indiana Jones movie. The stalactite and stalagmite formations in the cave will leave you wide-eyed and open-mouthed!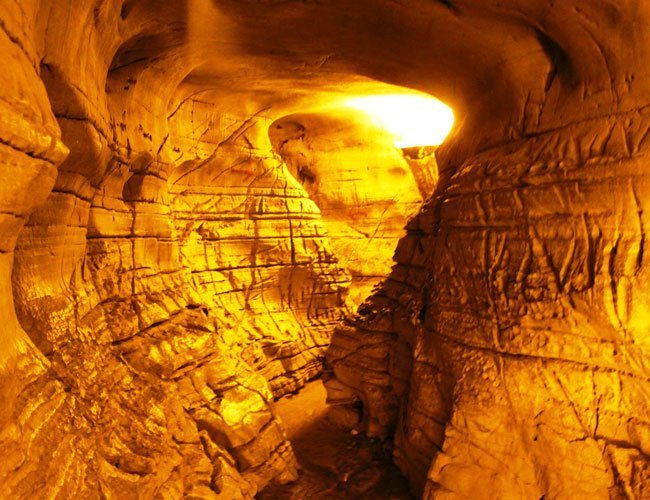 13. Agatti Island, Lakshwadeep
A picture perfect location that seems to have materialised out of a postcard! If you're not up for activities like snorkelling or glass bottom boat ride, a stroll along the lovely beachside is enough to wash away all your woes.
14. Havelock Island, Andaman & Nicobar
White sand, turquoise beaches and precious solitude – that's what Havelock Island promises you.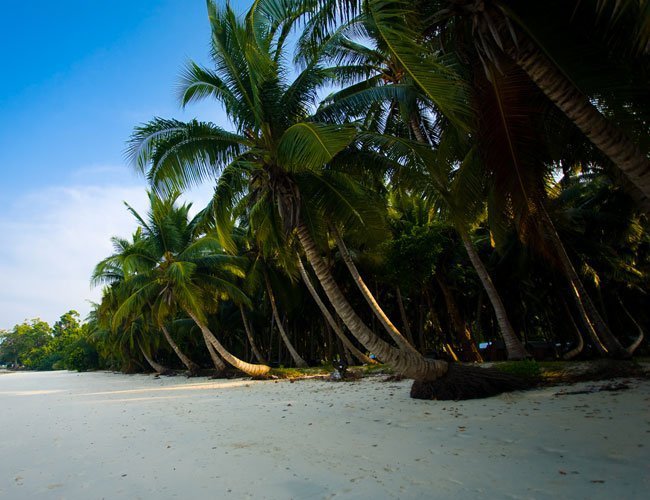 15. Golkonda Fort, Hyderabad
A trip back in time to the world of kings and queens is what awaits you at the Golkonda Fort. Every corner, every pillar abounds in rich history and you can be rest assured that your camera won't stop clicking once you enter this majestic place.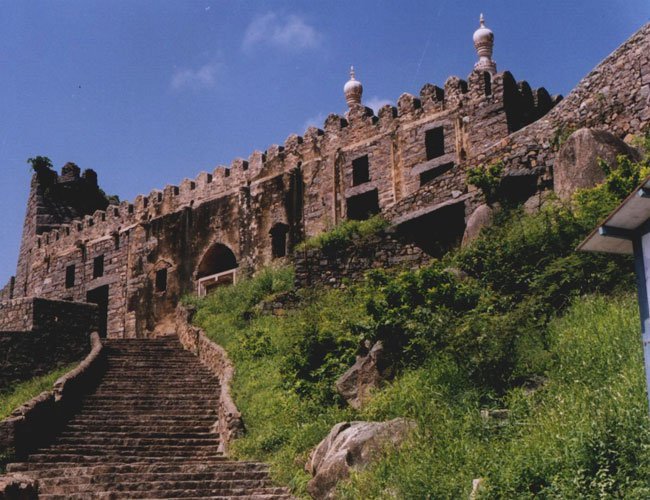 16. Chittorgarh Fort, Rajasthan
The epitome of royal grandeur, the Chittorgarh Fort is a world of its own. Home to several historical anecdotes and legacies, the Fort is a true architectural marvel!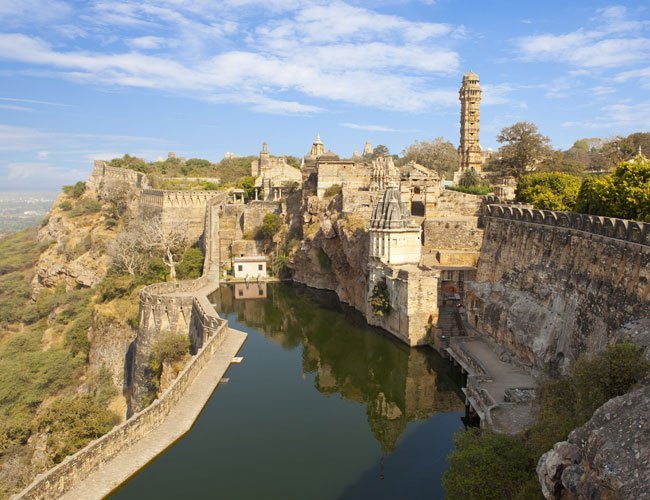 17. Calangute Beach, Goa
It's difficult to shortlist one beach out of Goa's several amazing beaches but word-of-mouth itself is proof that Calangute Beach tops the list of every Indian and international tourist who visits Goa. Very few things in life can feel better than kicking off your shoes, reclining on a beach chair and sipping on a drink sitting at Calangute Beach.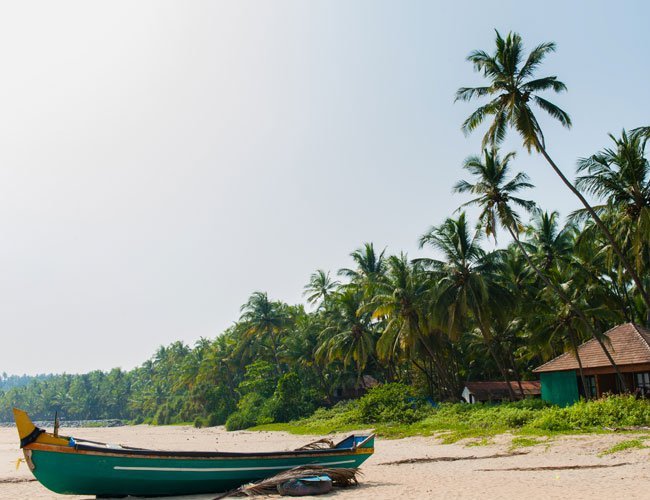 18. Auroville, Tamil Nadu
It might seem like a scene out of the future 50-60 years ahead of us where human beings realise that the true meaning of life is living together harmoniously. Auroville is an experimental township founded in 1968 by Mirra Alfassa. It is a place detached from the rest of the world with a population above 2000. See it to believe it.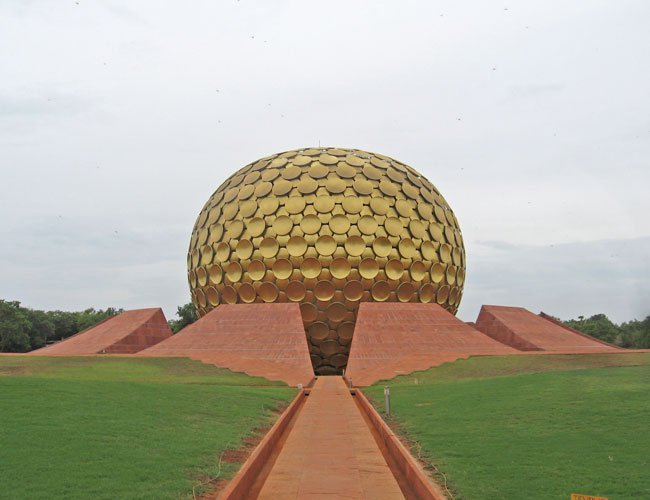 19. Shanti Stupa, Leh, Jammu & Kashmir
A magnificent and unique structure that will leave you awe-struck with its simplicity and its meditative nature. If spirituality ever needed a poster, the Shanti Stupa would be the perfect picture on it.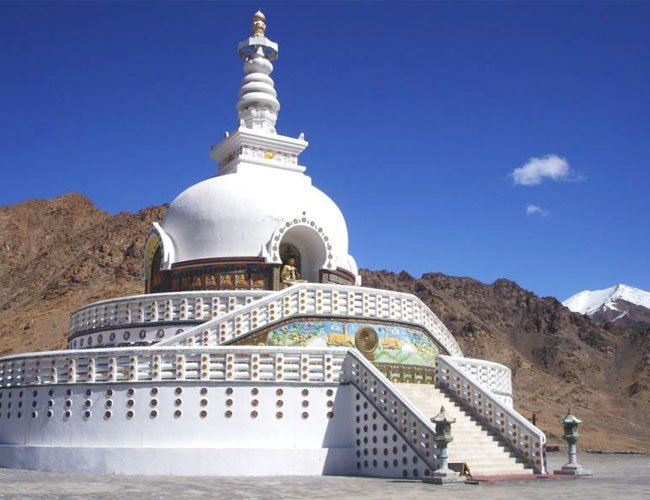 20. Jama Masjid, Delhi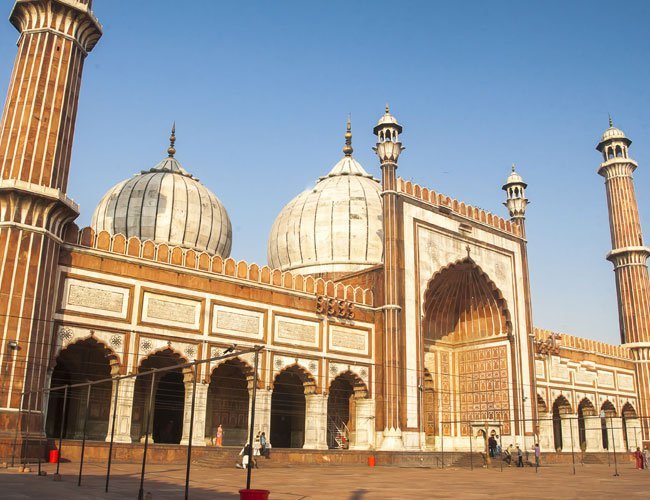 21. Tsongmo Lake, Sikkim
Nothing short of breathtaking! With enormous snow-covered mountains rising above, throwing their silvery reflection on the lake, the Tsomgo is a locale that will not easily go away from your mind. A spectacular sight that reveals to humanity how humbling it is to be a part of this wonderful world!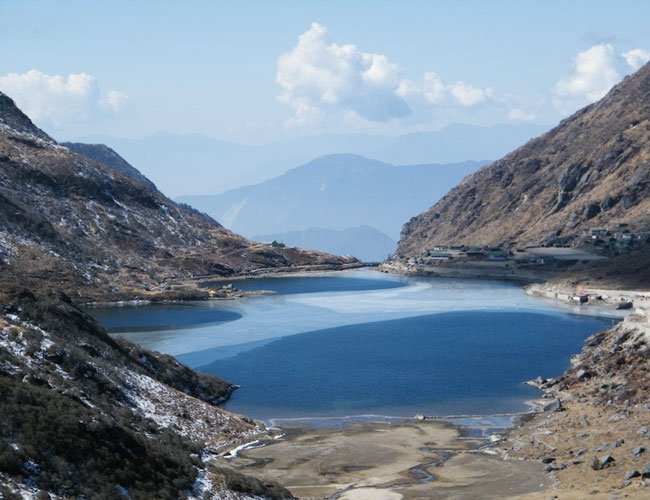 22. Sandalkand Estate, Coorg, Karnataka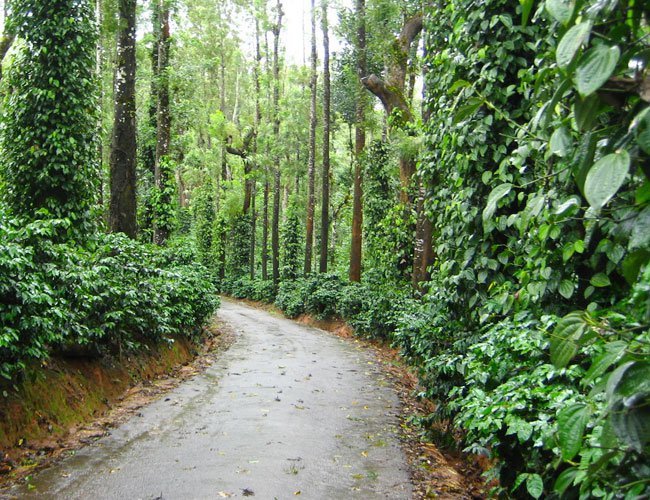 23. Majuli, Assam
A lesser known tourist destination, its beauty, peace & tranquility will leave you spell-bound & you'd definitely want a trip back.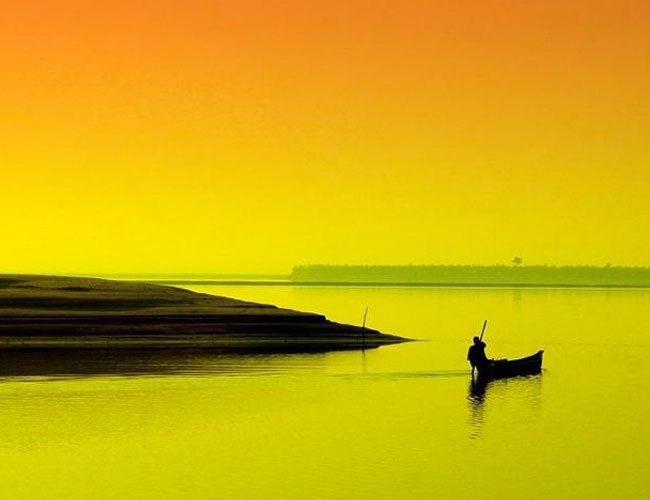 This one's a small list compared to all the beautiful places India boasts off. If you know such a beautiful place that we missed out on, do let us know in the comment section!
This article is brought to you by MakeMyTrip.com .