They say a parent will do almost anything for the children they love. That seems to be especially true in the case of Rameshbhai Nandwana from Gujarat. Being in a cash strapped family, the selfless father of four is going the extra mile to raise money for treatment for his morbidly obese children.
In an effort to raise money for his children's treatment, Ramesh has decided to sell his own kidney.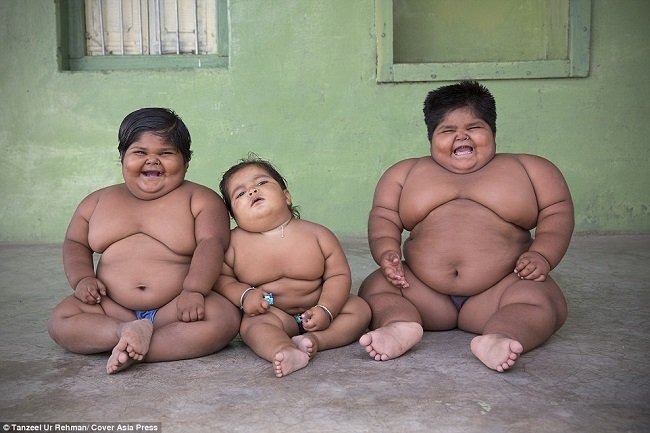 With his children's rapidly declining health, there seems to be no option, especially as waiting for too long could lead to severe complications and even death. These three children are among the heaviest in the world and eat enough in a day to put most grown men to shame.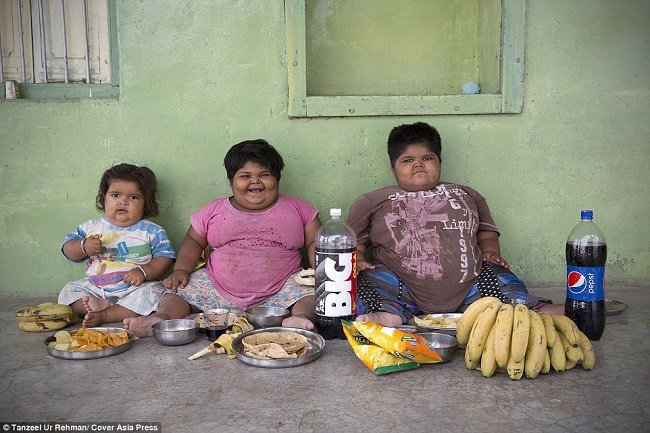 Yogita (five), Harsh (18 months) and Anisha (three) weigh 34kg, 15kg and 48 kg respectively.
With an income of just about Rs 3000 a month, Ramesh can barely afford to feed his children, let alone get a proper diagnosis for for his children's condition, as they are always hungry.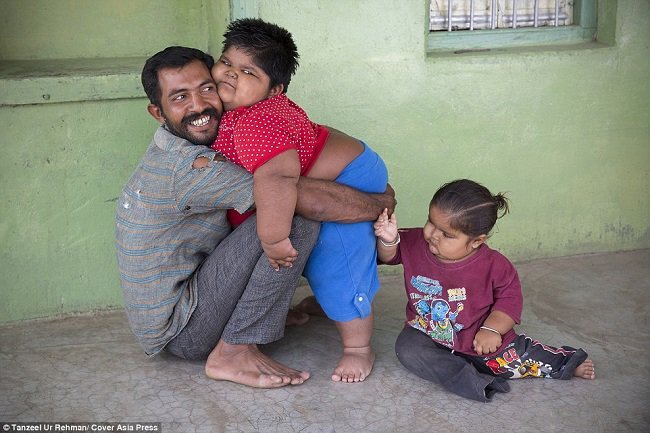 Obesity, especially at such an early age is a serious problem, and should be treated as soon as possible. We really hope Ramesh finds another way.
If you feel you can help the family in anyway, contact them on +919904665538
Reported by Daily Mail .