Not only is 'King Khan' Shah Rukh Khan the undisputed badshah of Bollywood, he's also the undisputed badshah of witty remarks and comebacks.The superstar, who has millions of followers on the micro-blogging site Twitter, is known to never mince his words.


But no matter how big a superstar you are, there are two things you just cannot escape. Paparazzi and trolls.While the former is more often than not flattering, the latter mainly comprises of frustrated people who try to find their 15 minutes of fame by targeting a celebrity on a public forum.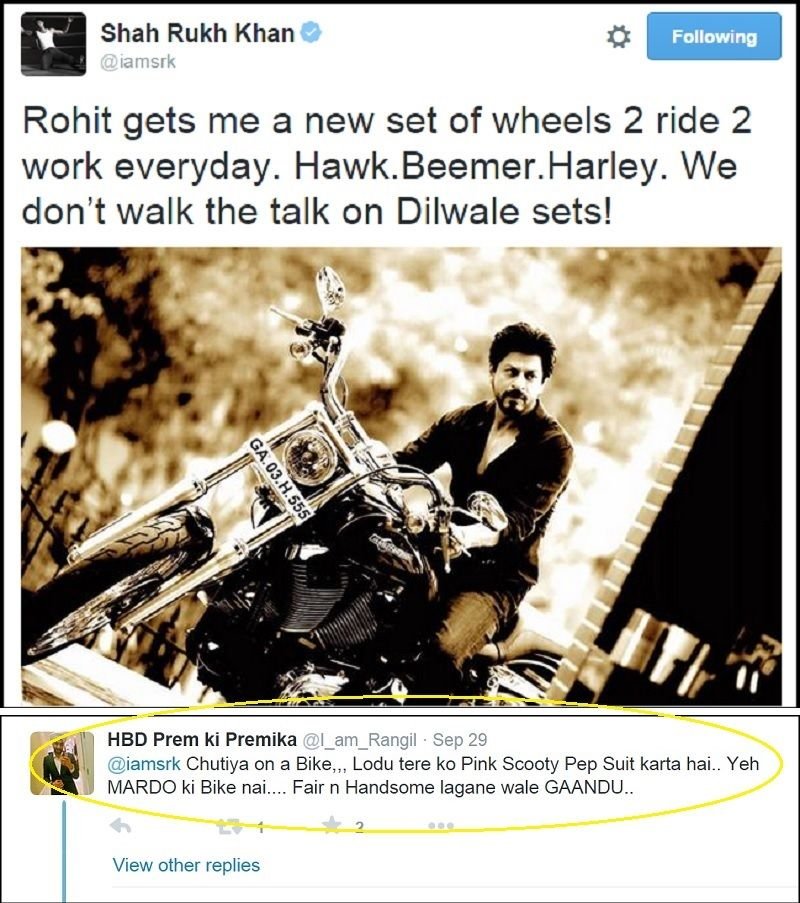 While other celebrities might ignore the trolls, Shah Rukh makes sure he gives them something to remember him by.

So recently, Shah Rukh Khan decided to take out some time to address all the trolls out there and advice them to show some respect to his colleagues.


That was perhaps as sweetly and as sincerely he could put it. Hope all the trolls out there get the message and take a chill pill for once.