IPS officer Shivdeep Waman Lande is not your conventional desi police officer. He is much more than meets the eye. The city of Patna swears by him and young girls go gushing over his style of ensuring law and order. With his firm grip around the neck of law offenders, Shivdeep never ceases to assure the public that they can always feel safe under his watchful eyes.
Humble beginnings
A man of genuine and effortless style
Spruced up in a slightly tight fitted uniform that shows off his well-toned muscular body, Lande wears black sunglasses which he considers his lucky charm. The ever-so-dependable cop never misses his exercise regime. There's even a YouTube video showing Lande working out in full swing.
Upholds the law 24 x 7: Under his service, crime rate in Patna has dropped significantly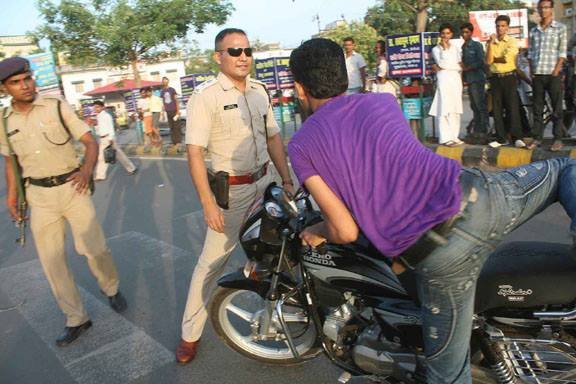 Love-struck girls and public in fulsome praise
While serving as the SP of Patna, Lande used to receive 300 text messages everyday, many of which used to be girls expressing their love for him and marriage proposals. According to Times of India, one of the text messages in Lande's phone read- "Sweetheart, the style of your functioning resembles the style of my thinking. Whenever you do a good job, I get congratulations. For, my friends know you are mine."
The local public got whipped up after their super-cop was transferred from Patna to Araria in Bihar. People took to the street and carried out rallies and candle marches demanding that the transfer orders be taken back.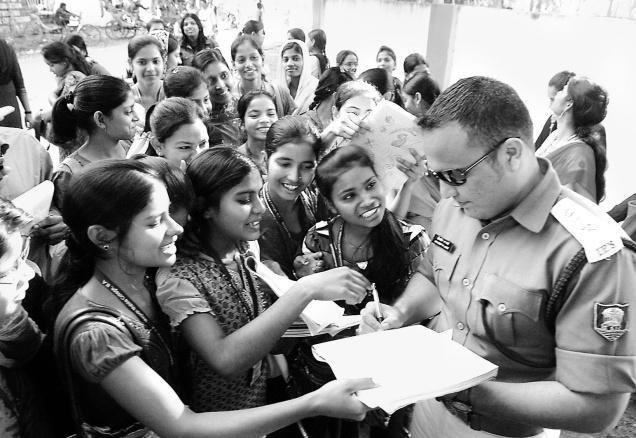 30 rounds of bullets were fired when Lande and his team went to crack down on illegally operated stone-crusher unit in Rohtas. The mining-mafias also pelted stones while hiding behind the shield of women and children. But the fearless Lande got into the JCB machine and destroyed the first unit himself. No wonder his Facebook fans cross a figure of 12k.
Not only does he uphold the law, the indispensable officer seems to have perfected some dance moves as well!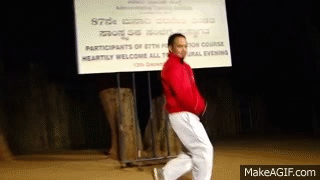 We need more police officers like him!