A week ago, we shared this picture of a Sikh man removing his turban to help a bleeding kid who had met with an accident: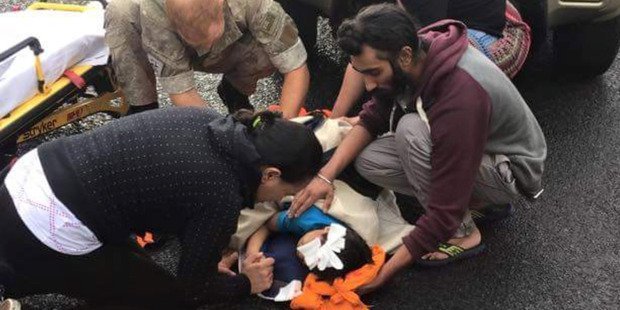 Well, guess what? Karma paid him back for his good deed.
A few strangers returned the favour to Harman Singh. Karma came back for the 22-year-old Indian living in Auckland. While Sikhs are not allowed to open their turban in public, Harman had said, "I wasn't thinking about the turban. I was thinking about the accident and I just thought, 'He needs something on his head because he's bleeding.' That's my job – to help. And I think anyone else would have done the same as me."
As the news about his selfless act went viral, many people came forward to help Singh in whatever way they could.
When news channel Good News Network saw that Singh had very little furniture in his house, they tagged along a local furniture store and surprised Singh with new furniture for his apartment, reported Huffington Post.
An emotional Singh said his late dad would have been very proud of him.
Here is the channel's footage of the incident:
What goes around sure does come back around!