Amongst the myriad cuisines of India, Sindhi cuisine is admired for its extraordinary taste and unique methods of preparation. Sindhi food is similar to Punjabi food, hence, most dishes are spicy and rich. Below is a list of 14 amazing Sindhi delicacies that you must try at least once in your lifetime. But that's the catch. Once you get a taste, you'll want another helping!
1. Koki
Koki is hands down the most popular Sindhi breakfast. It is a kind of thick, stuffed parantha made of onion, coriander and green chillies and served with curd. If you ever had a Sindhi friend in school, then you've probably had some already!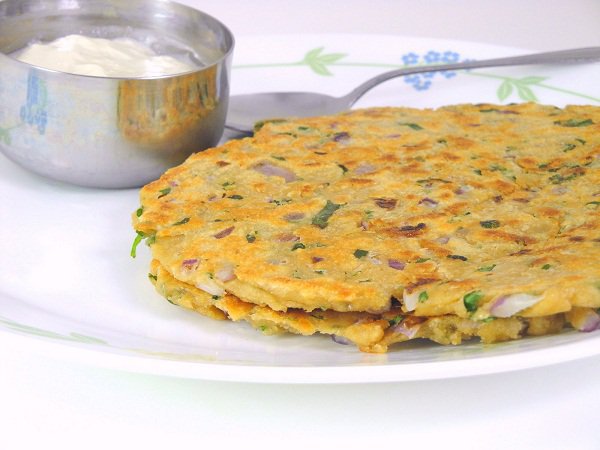 2. Sai Bhaji / Saag
This typical Sindhi dish is usually served with rice or pulav. It's basically a preparation of spinach with chana dal and a good amount of spices and tomatoes. The aroma and the flavour of the sai bhaji is unique and exceptionally delicious.
3. Kuppar / Fried Lolo
This is a sweet preparation that is like a fried flatbread made of flour mixed with oil (or ghee) and sugar syrup flavored with ground cardamom. It's crusty, sugary and yet again, scrumptious.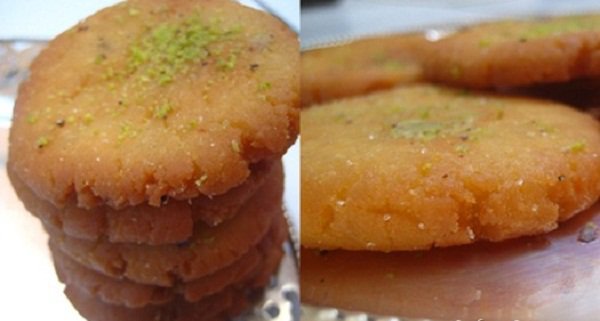 4. Papad
You'd think that this would be unremarkable, but talking about Sindhi food without talking about Papad is like talking about Cricket without talking about Sachin. It is the default accompaniment to all Sindhi cuisine. Roast them or fry them, add salads and masalas and you have a killer side dish.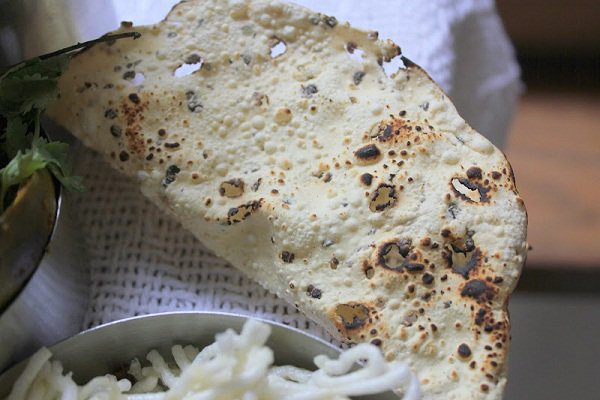 5. Sindhi Kadhi
If the name makes you think of the usual yellow curry made of besan and curd, you're mistaken. Sindhi kadhi is a brown mixture of besan, potatoes, lady-finger, peas, brinjals, cauliflower and perhaps most of the veggies you can think of infused with the flavour of tamarind. It's normally eaten with rice and is a delight for people who love the sour and tartaric taste of tamarind. Yum!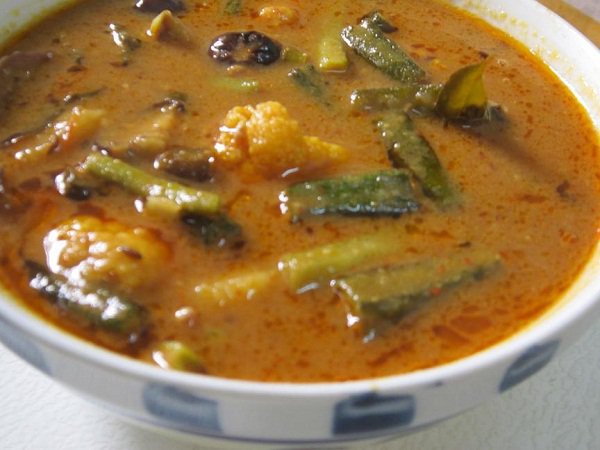 6. Bhori / Kutti
This is yet again a sweet preparation which is made by putting together some freshly cooked rotis that are crushed and mixed with oodles of ghee and sugar. It is typically served hot and is considered a great energy food. (Calorie counters beware)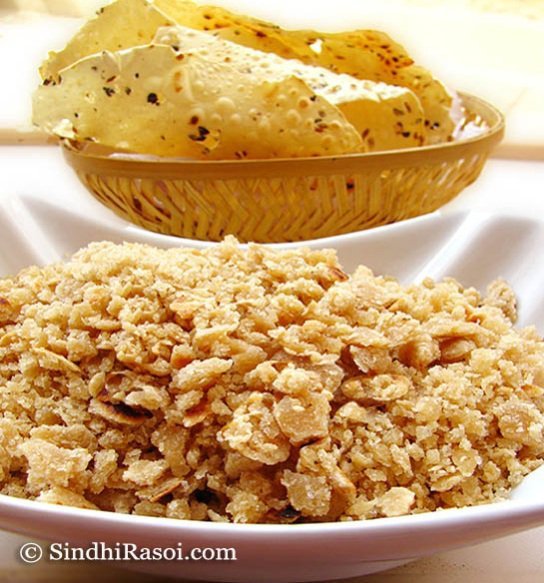 7. Aloo/Arbi Tuk
Ever had a bite of twice fried, flattened, crispy and spicy potatoes or kachaalu? The Aloo and Arbi tuk is just that.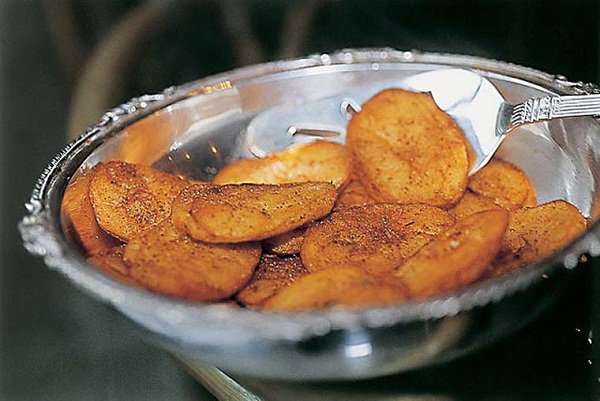 8. Dal Pakwaan
Now, this one's another scrumptious breakfast favourite where large fried and crunchy puris of maida called pakwaans are served with chana dal, onions, fried chillies and tamarind chutney.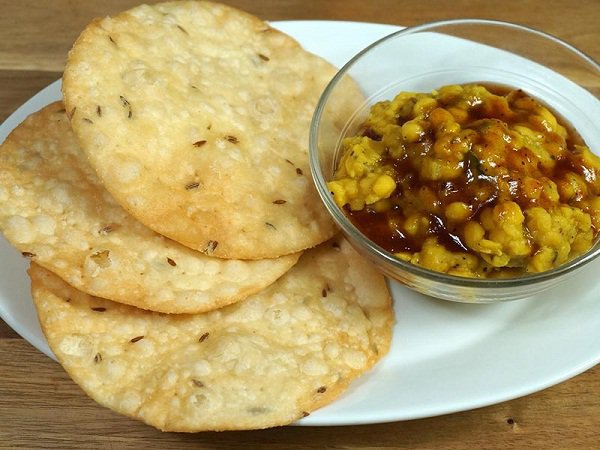 9. Bhuga Chawal (Pulav)
People normally get confused between biryani and bhuga chawar even though they are so different in both taste and preparation. This Sindhi pulav is prepared by adding rice to lots of deep fried onion and the usual garam masala. Try this with Sai Bhaji and you'll be bowled over!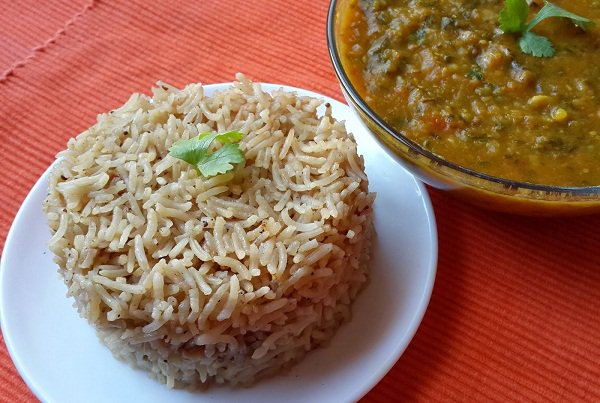 10. Kulfi Falooda
This lip smacking sweet-dish is as popular as the Sindhi papad. Sweetened vermicelli, kulfi, crushed ice, cream and sharbat; a sweet tooth nirvana if ever there was one.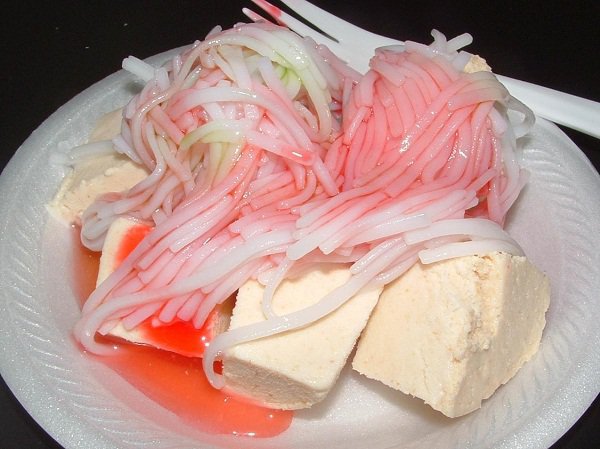 11. Seyal Fulka
So, what do you do when you're left with some overnight chapattis you don't want to throw away. Most people cook the roti-poha but Sindhis do it differently. They make the seyal fulka by cooking pieces of the left-over rotis with onion, tomatoes, green chillies and garlic to present you with yet another spicy and tangy treat.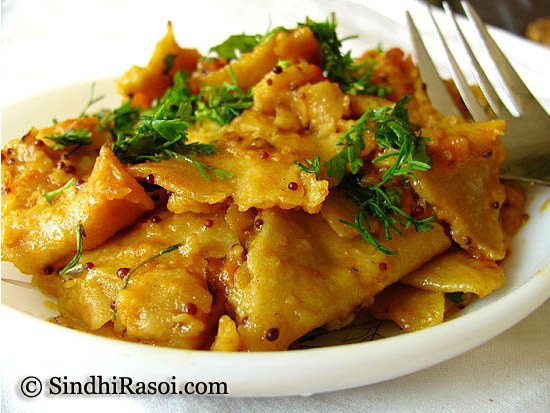 12. Doda
This is another kind of thick paratha made with the hands and not with a rolling pin. It's prepared using a mixture of jowar and green garlic and goes really well with curd or dal.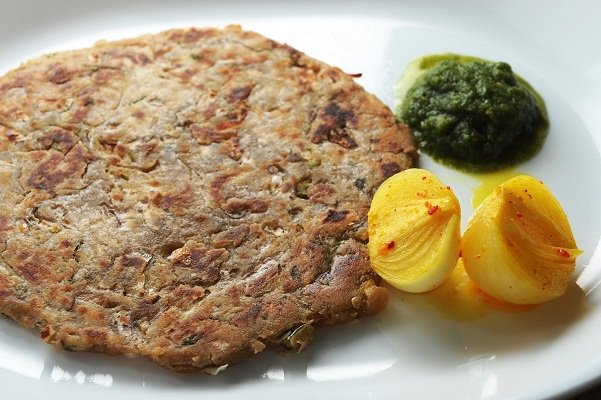 13. Seyal Bhee
This is the Sindhi variant of the normal lotus plant cooked by many people all over India. They cook it with their favourite spices and onions, tomatoes and potatoes.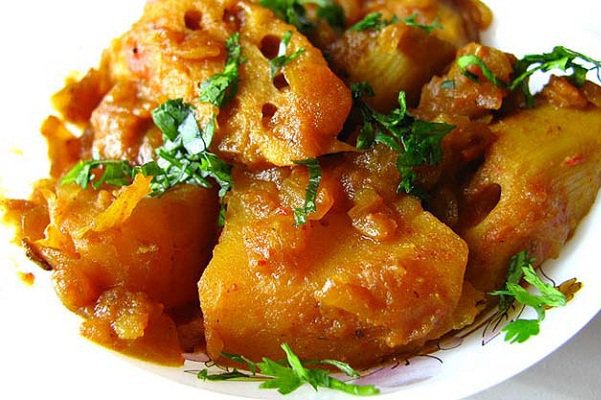 14. Maajun
This is again a well-liked Sindhi mithai which is made of all sorts of dry fruits including cashew-nuts, almonds, dates, walnuts, pistachio and the like. They say it gives you a lot of strength and energy along with an incomparable taste.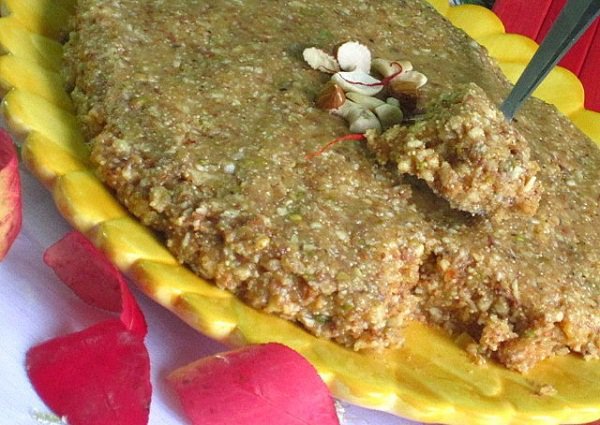 So what are you waiting for, go Sindhi and give your taste buds an experience they'll never forget.