Unless you pass most of your time under a rock, you would've probably seen veteran actor, Rishi Kapoor's latest tweet that caused a bit of an uproar. Here's a screenshot of what he sent out.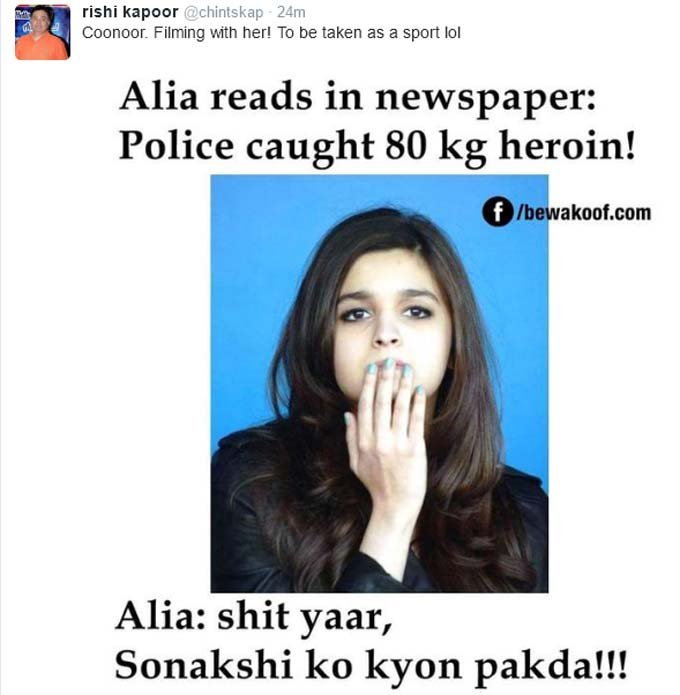 Sonakshi Sinha is famous for responding to comments about her weight, usually in her typical brazen style. So, when it came to replying to Rishi Kapoor's tweet, she calmly replied:
"I am sure this wasn't created by him. It's been something that has been going around for a while. Maybe he just found it funny, that's OK, that's his opinion. It's his sense of humour. It is fine, it's meant to be taken the right way."
Talk about a mature response.