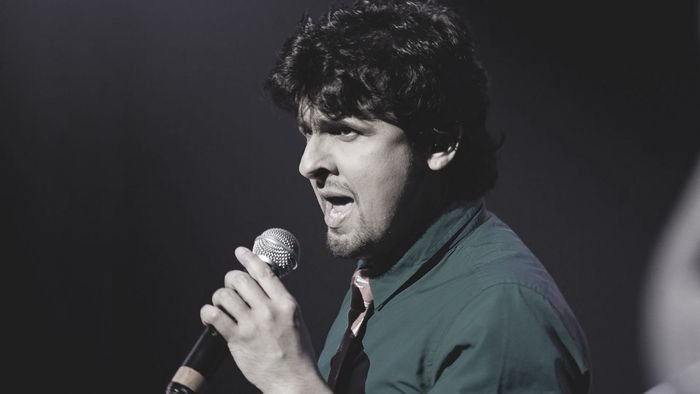 Radhe Maa enjoys a strong following in India and that list also includes a lot of B-town celebs. However, not many have come out in support of the controversial god-woman and her 'godliness' has been widely dissected recently after criminal allegations and controversial photographs surfaced on social media.
However, singer Sonu Nigam, known to be quite a religious person, decided to bat for Radhe Maa on Sunday and even introduced a sexist angle to the whole episode. Nigam took to Twitter and questioned the set of rules which give male saadhus more leeway in terms of dressing and behaviour.
Here's what Sonu tweeted:
When Twitterati started questioning the intentions of the tweet, Sonu defended his stance by saying:
However, here's what landed the singer in trouble and hurt a lot of religious sentiments.
Twitterati was quick to take Sonu's case after this absurd comparison and soon enough, flak started pouring in.
Twitter users tried reminding Sonu that Radhe Maa had also been accused of dowry harassment, abetting suicide and encouraging superstition, and it's not just her wardrobe that has been under the scanner.
While some went to the extent of visually expressing their outrage:
Well Sonu, we hope you get your comparisons right next time!