Panchi, nadiya, pawan ke jhonke, koi sarhad na inhein rokein .
Except of course, if you're a spy.
This was proved recently, when a pigeon was taken into police custody in the border village of Pathankot, Punjab . Why? Because according to the reports, the bird was wearing a wire like object and had Urdu markings on it's tail. Not only that, there seemed to be a number scribbled on it which seemed to be a Pakistani telephone number.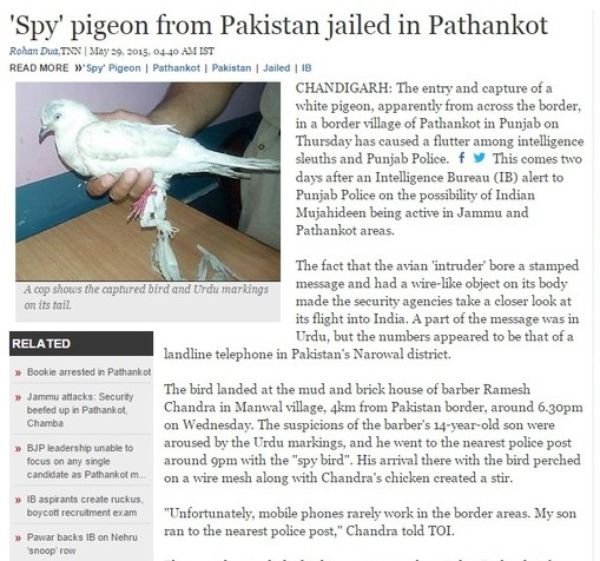 Apparently, the bird landed on the mud house of a barber Ramesh Chandra in the Manwal village which is just 4 kms from the Pakistan border . Seeing the markings on the bird, Ramesh's son took the pigeon to the nearest police station.
Even Pakistani news channels reported the incident. BTW, it's claims, not claim, bro .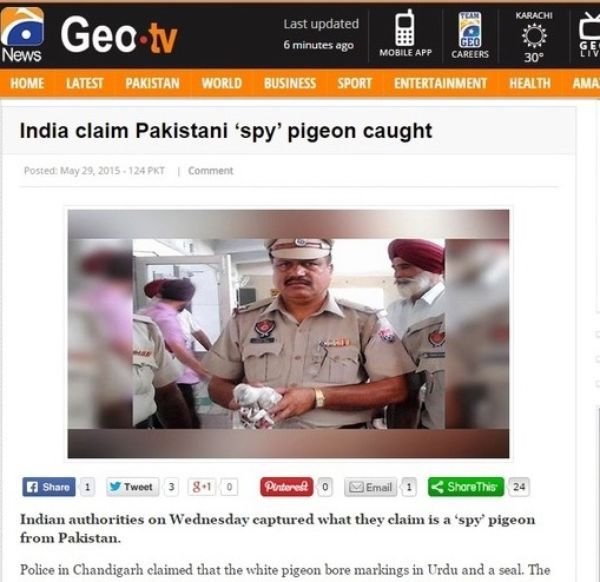 Needless to say, the pigeons are now terrified of taking any sort of messages anywhere.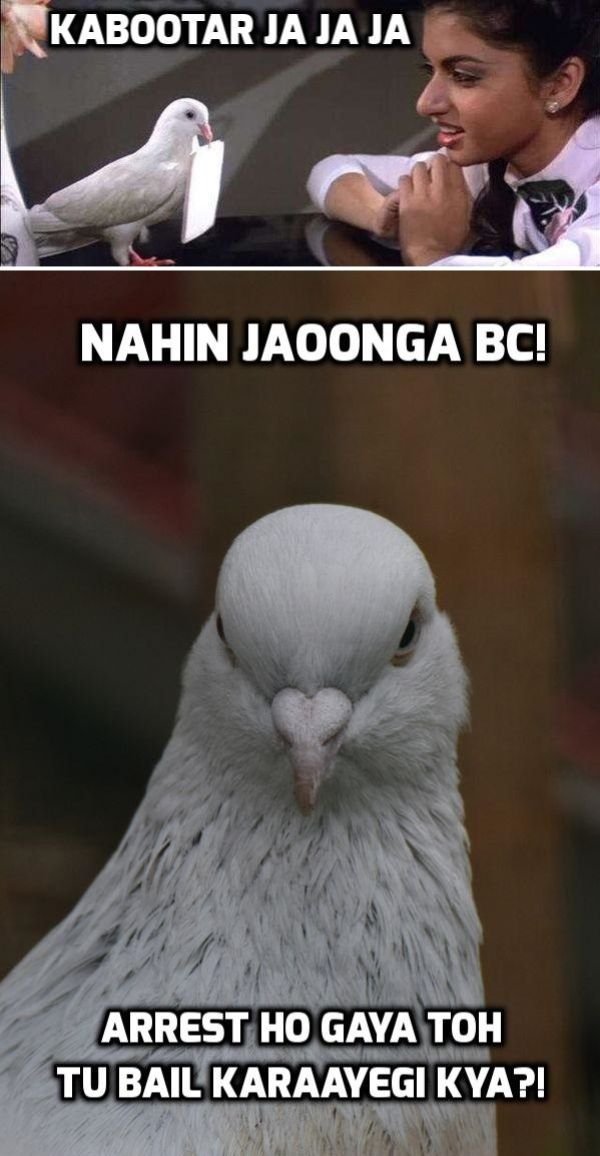 While the pigeon is still in police custody, we sincerely hope that Maneka Gandhi gets it bailed at the earliest. Amen!